Last night Brian and I met up with the two American pitchers from Samsung (who were in town for a series against the Eagles) for dinner since the rainy day cancelled the game for the evening.
We had been reading good reviews of Kraze Burgers on a couple different Daejeon websites and decided to give it a try.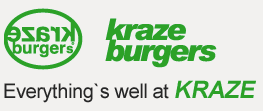 Wow! Definitely happy that we did and we will most definitely be going back again soon. We both were torn on what we wanted to order so we ended up getting to different meals and splitting them half and half.
The Semi Nude burger: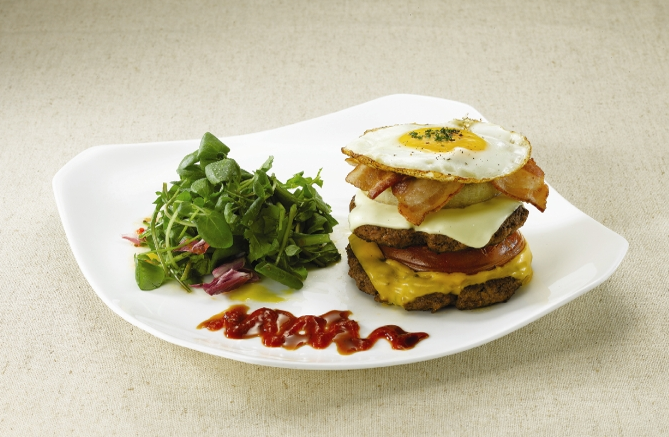 The K.O Sandwich:
I honestly couldn't tell you which was better, the burger or the Cajun chicken!
On the side we had the garlic fries, which were the only part of the meal that I wasn't a fan of.
It wasn't the fries, it was just the loads of garlic. Next time, regular fries with ketchup will suffice.
Despite the dreary weather and getting drenched on our way out of the restaurant, we had a lot of fun last night hanging out with other American baseball players. Brian played with one of the guys last year in Lehigh, so the two of them were chatting up a storm and catching up.
As much as I enjoyed last night, I think that it was what B needed. I think being able to talk out some of his struggles with others who have faced similar situations and who understand where he is coming from helped him to relax a bit more.
Breakfast
For some reason I was beyond exhausted this morning and slept right through B leaving for practice. The only thing I've gotten done this far in my day is a light breakfast.
I didn't want anything too heavy since I haven't gotten my workout in yet so half of a blueberry bagel did the trick. Peanut butter and honey on top.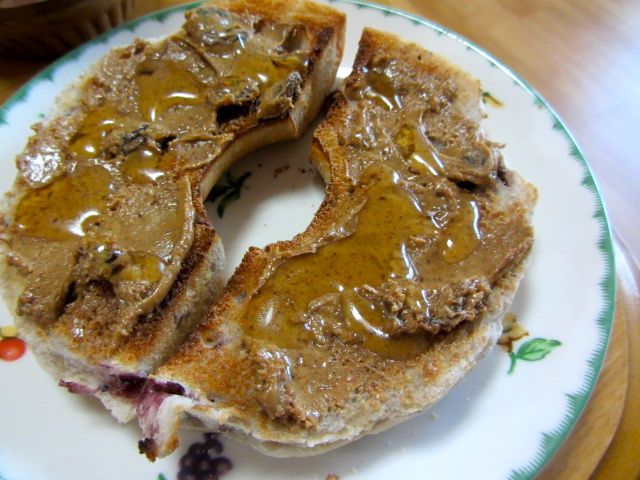 Peanut Butter & Co. Cinnamon Raisin Swirl peanut butter was the star. I'm making sure to use this jar sparingly since it is the only PB & Co. one that we have to last us until I go home to bring us back some more!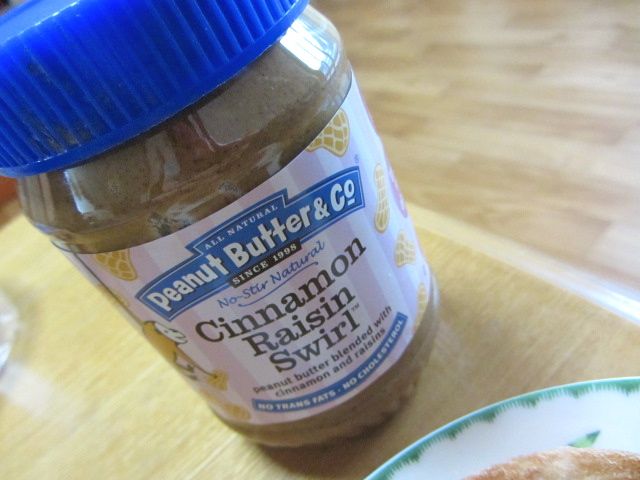 I'm off to watch some Orioles baseball on MLB Gameday while letting my breakfast digest so I can hop right into my workout afterwards. Have a great Sunday (or rest of your Saturday, for those of you back home)!
Question:
Do you like fried eggs on your burgers?
If you are from the Baltimore/DC area, have you ever been to the Kraze Burgers in Bethesda?