By taxi. By bus. And now by train!
My first trip on the KTX train through Korea was successful. I arrived at Seoul Station extra early this afternoon so that I would have plenty of time to pick up my ticket and figure my way around the station before I had to board my train.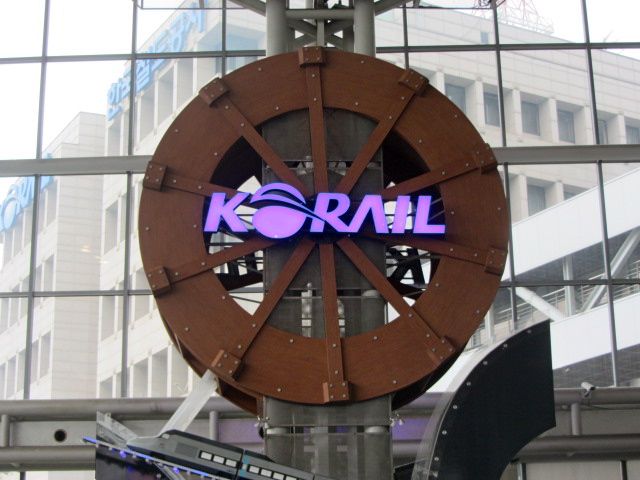 The station was basically a large open space with different places to grab food and a department store along the far side and the ticket windows and tracks along the other side.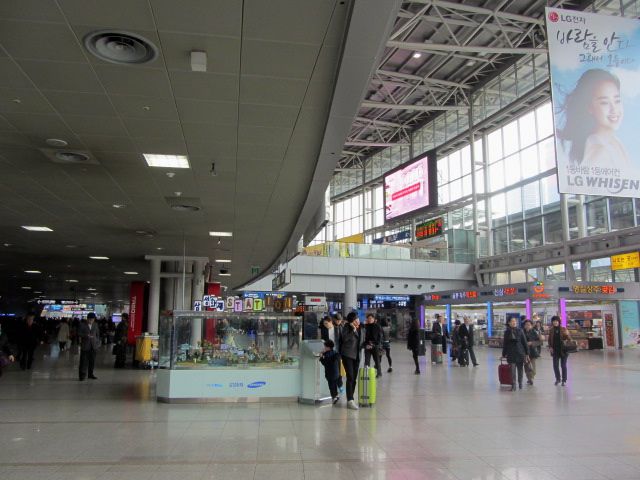 There were no lines at the ticket windows and I walked right up and showed my passport and confirmation email and received my ticket for train 409 with no problem at all.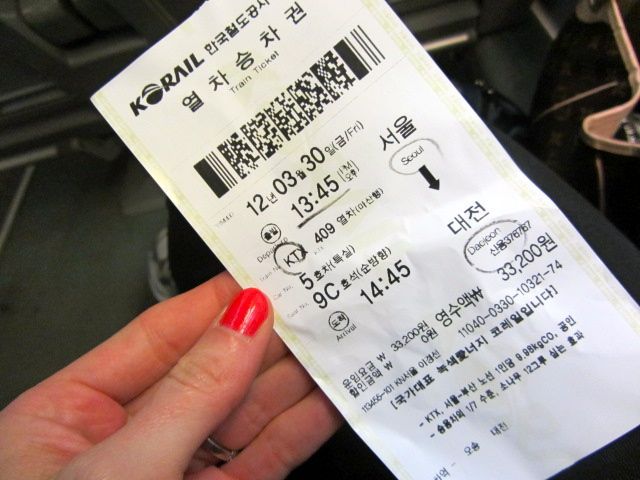 Like I was hoping, there was a Dunkin Donuts on site and I grabbed my first Korean DD coffee and a cheese bagel to eat for lunch.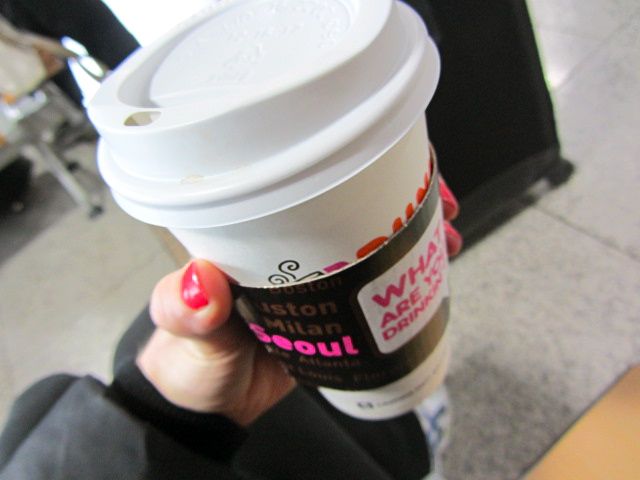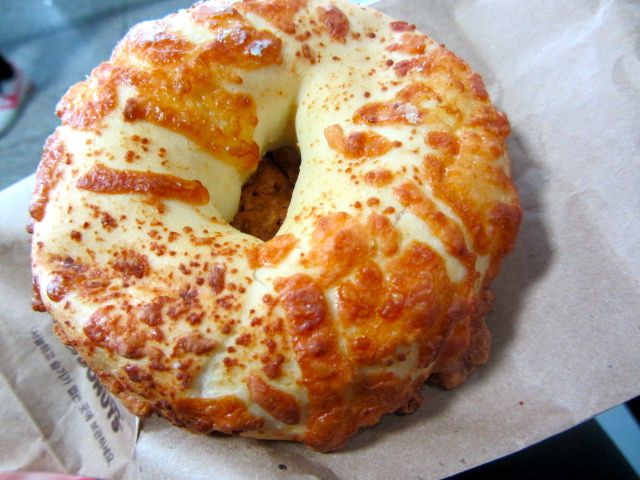 The bagel didn't only have cheese drizzled on the outside but was hollow on the inside with cheese melted in there as well.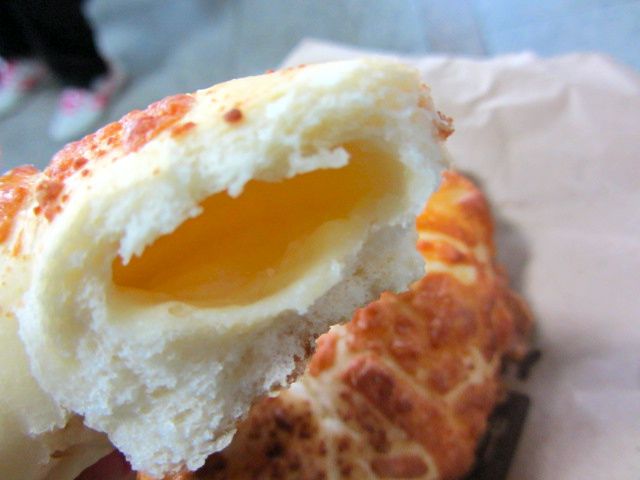 That was a pleasant surprise when I took my first bite!
Since I arrived to the station so early, I scoped out a seat and got comfy. Let me tell you, getting a seat wasn't that easy. They are a hot commodity at the station with people literally stalking out where they are going to pounce when someone stands!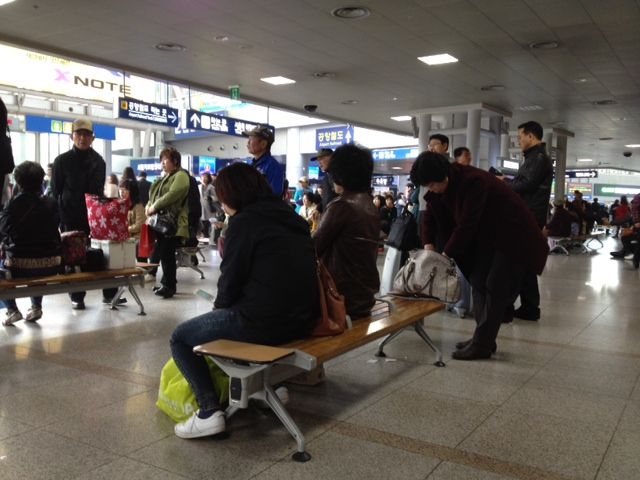 Once I saw my train number flashing on the board indicating it was time to board, I grabbed my bags and headed down the stairs to the tracks.
At the bottom, I followed the train cars until I came across car five and climbed on-board.
The train seats are large and comfy with ample leg room and space for your luggage.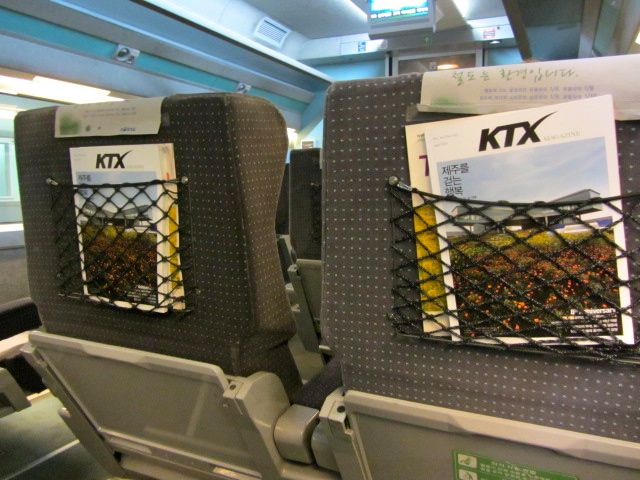 Free wifi is available on-board along with snack carts and a snack bar in one of the cars.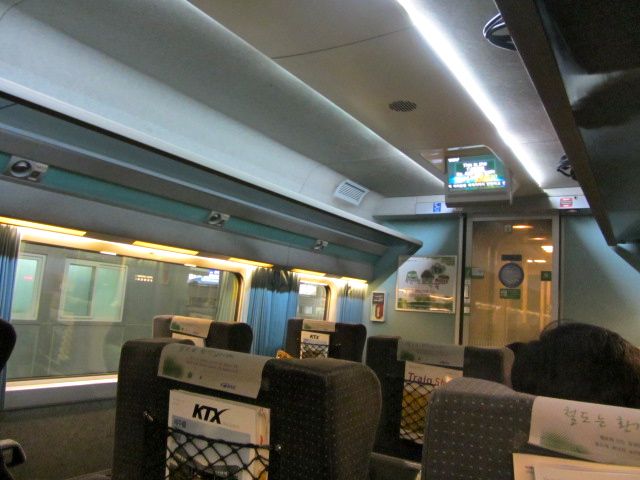 The one hour trip from Seoul to Daejeon passed rather quickly and before I knew it was de-boarding at Daejeon Station.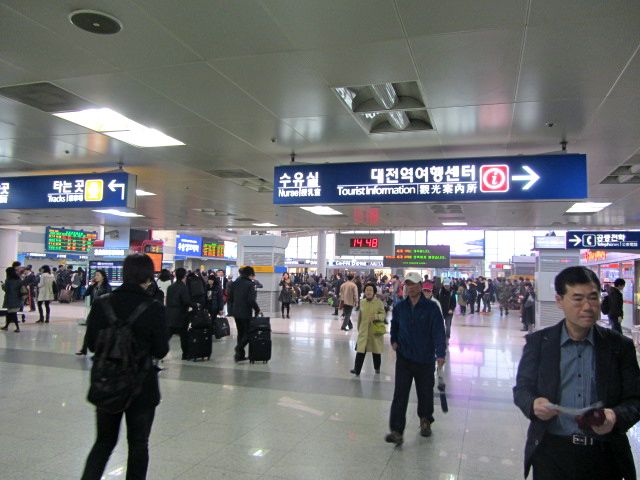 I'm not sure if it was because I arrived back in Daejeon later in the afternoon or what but the station here was happening! People were everywhere, inside and out!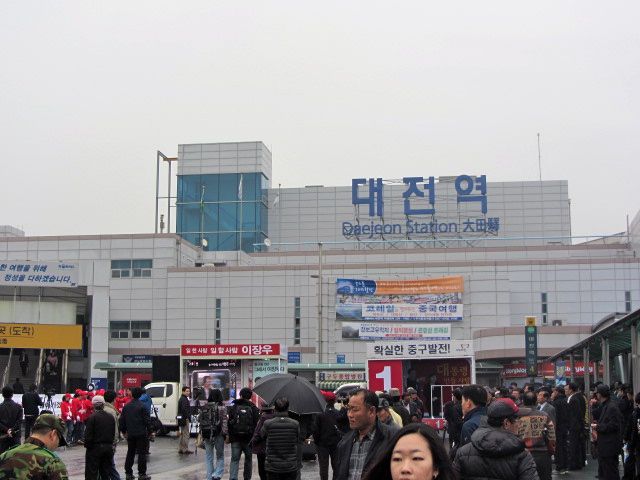 It took me about 20-25 minutes to navigate my way out of the station, onto the streets and back to our apartment. Not a bad trip at all!
Workout
Since I didn't get my workout in this morning, I knew I needed to suck it up and get down to business when I got back home.
I popped Body Revolution, Phase 2, Workout 7 into the DVD player and got to work. Holy wow! The first circuit of this workout did my arms and abs in! What a way to start off the four circuit workout! I'm seriously nervous to see what workouts 8, 9, 10, 11 and 12 have in store!
Plans are for a lazy night on the couch and I'm so looking forward to it!