Earlier today, Brian and I packed our bags and got ready for our trip to Las Vegas.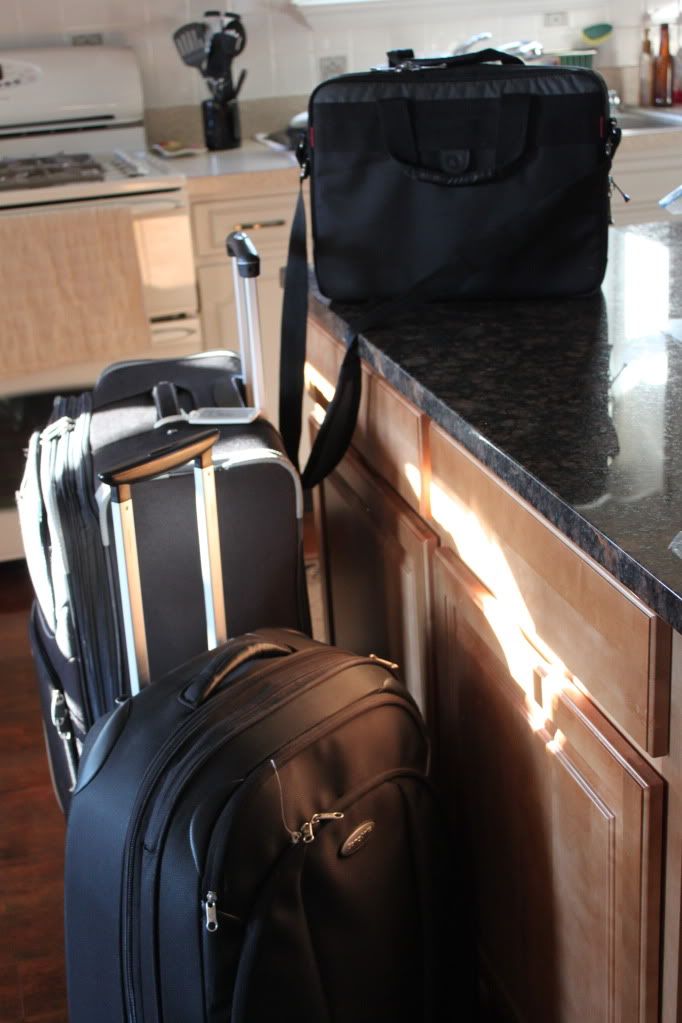 It was the first time that both of us were leaving Telli and I think he was a little confused about what was happening.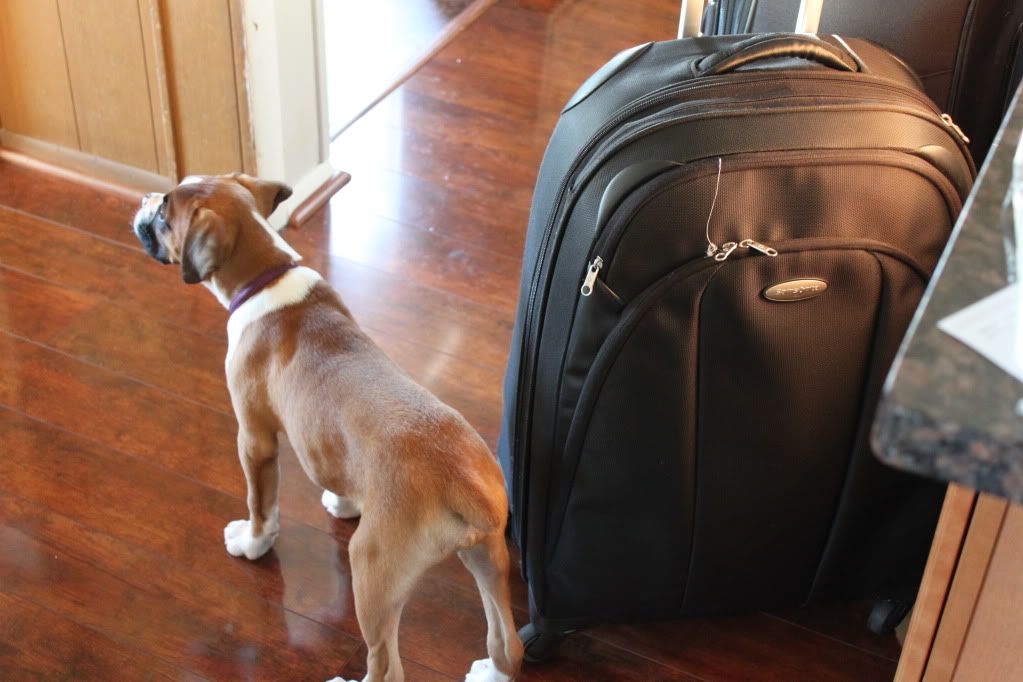 He kept checking out our bags and followed the two of us around the house like he was our shadow. Poor baby.
While we are gone he is staying with my parents so I'm sure it didn't take him long to forget about us and tire out his Uncle Wulfe with play time!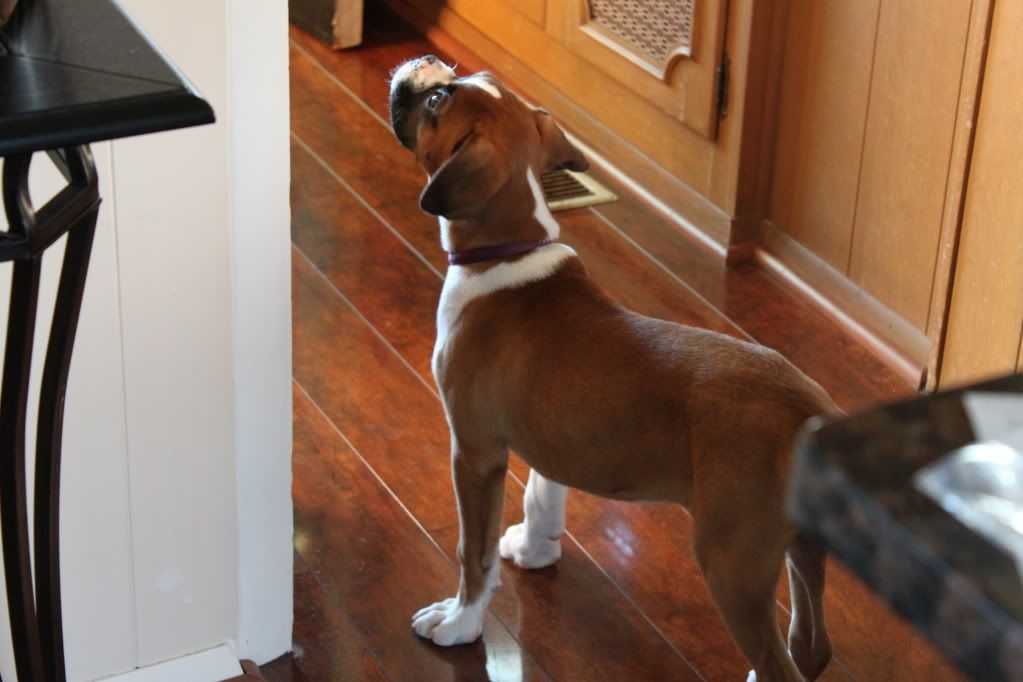 I already can't wait to get back home to him on Monday but in the meantime, I plan to thoroughly enjoy my time in Vegas with Brian and Jen and Matt (once they arrive)!
Hellooooo Las Vegas!
Question:
Is it hard to leave your pet when you go on vacation?