I honestly can't believe how lucky I am when it comes to my fiance. He sucked up yet another game of baseball and went to game #2 of the ALDS last night with my parents and me.
With how many hours of each season that baseball already consumes for him, I know that adding even more (with rain delays included) to the tally aren't at the top of his list, however, he makes the sacrifice for me.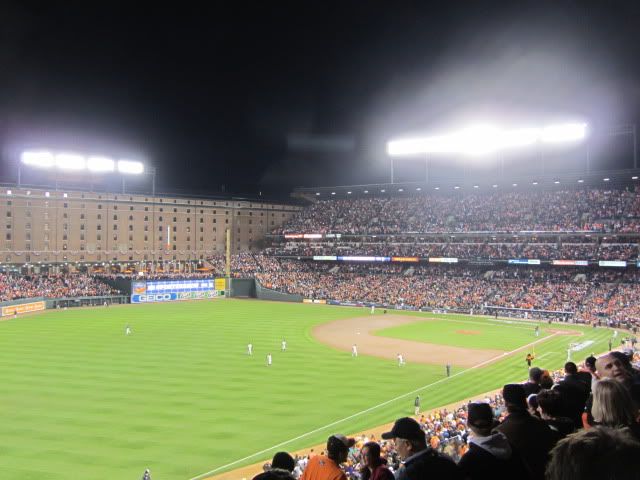 Although, I think that watching games at Camden Yards is actually a little bittersweet for us both. I know that it makes him miss the days that he was pitching from that mound and it definitely makes me miss the days that I was managing the game day staff. Just watching a game from that seating bowl has a completely different meaning behind it for both of us.
Good thing that nostalgic feeling wasn't plaguing the current players last night too. Game #2 went way better for the Orioles than game #1 and they are heading to NY for the last three games of the series with it knotted at one game a piece.
After two late nights out and about, today's busy day of wedding errands and grocery shopping is definitely making me beyond ready for bed already. Too bad the to-do list for the rest of the evening is still miles long and the day is flying by wayyy too quickly!
Question:
Is there something particular that you know your significant other tolerates only for you?