Morning Snack
I know I don't normally post my morning snack but today's was too good not to share!
Considering it may have made my morning and all…
A Peanut Butter Fudge Cup.
I did a little baking last night, experimenting with a recipe that I had come across and yumm-mmy!
The results were fantastic.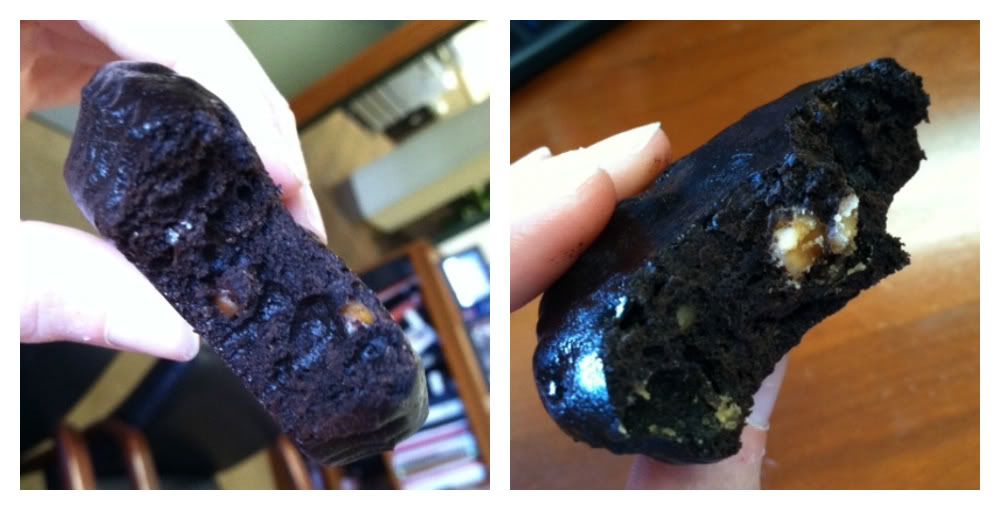 Plenty of other varieties happened where this came from too.
Think banana…raspberry…strawberry….peanut butter banana.
Oh yes, I did.
Don't worry, full disclosure coming soon!
Lunch
When you get in your car to head home for lunch and see this…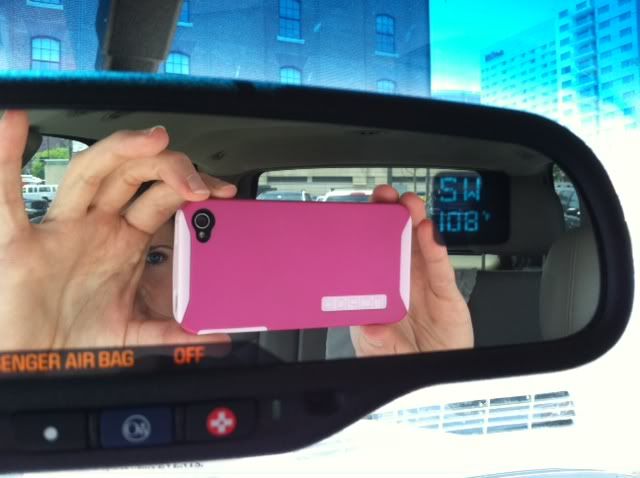 …you know there is only one option for lunch.
Something cold and creamy, yet still nutritious.
A smoothie of course!
Into the Magic Bullet went:
1 chocolate

Shakeology

packet
1 frozen banana
pinch xanthan gum
1 cup almond milk
baby spinach
1 tbsp. MaraNantha dark chocolate peanut spread
The result was a voluminous chocolate banana peanut butter smoothie in a bowl!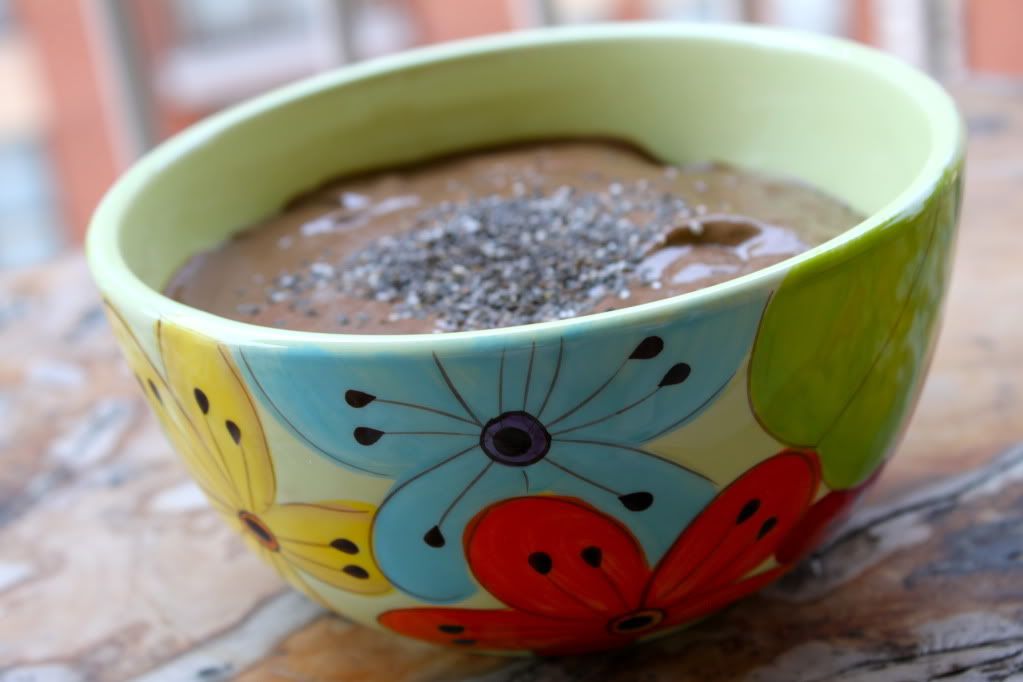 Topped off with some chia seeds for a little bonus crunch.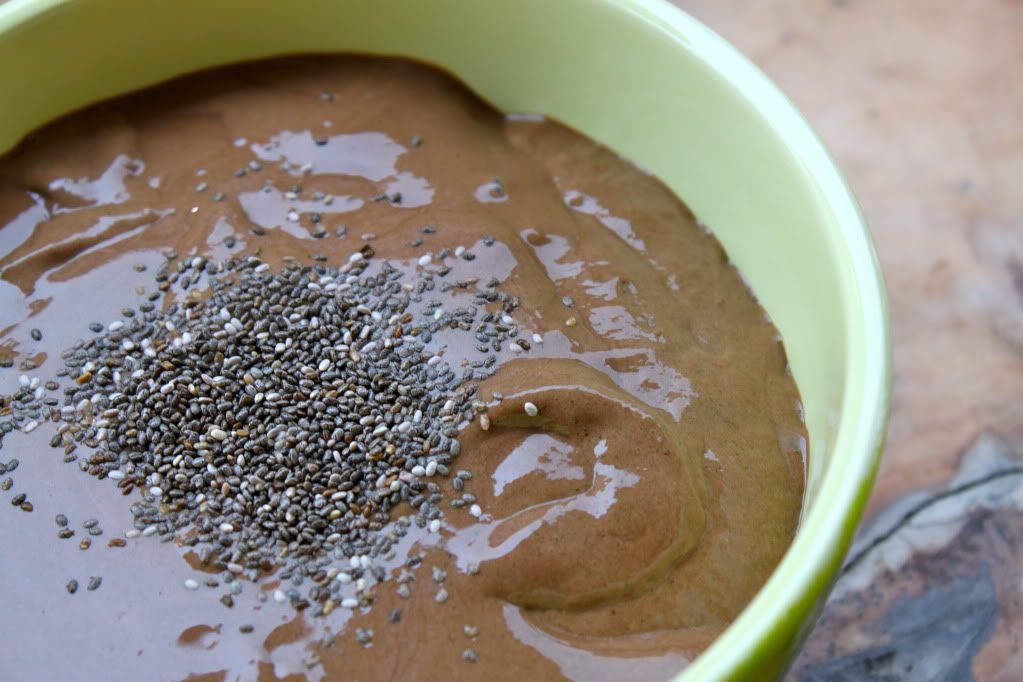 Who makes and eats a chocolate smoothie in a white dress?!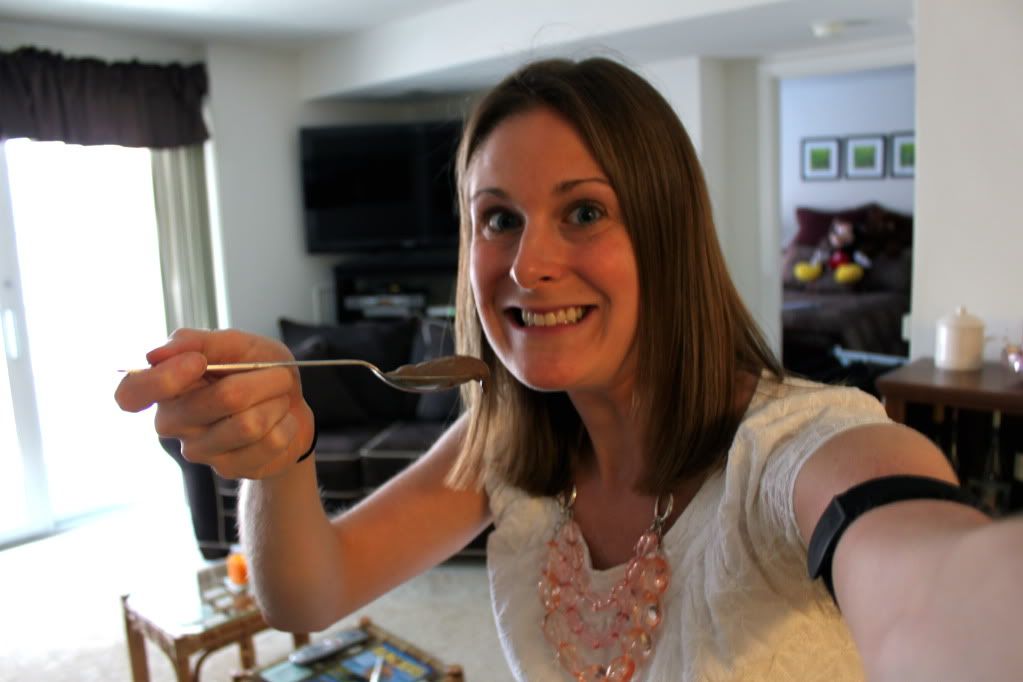 This girl of course!!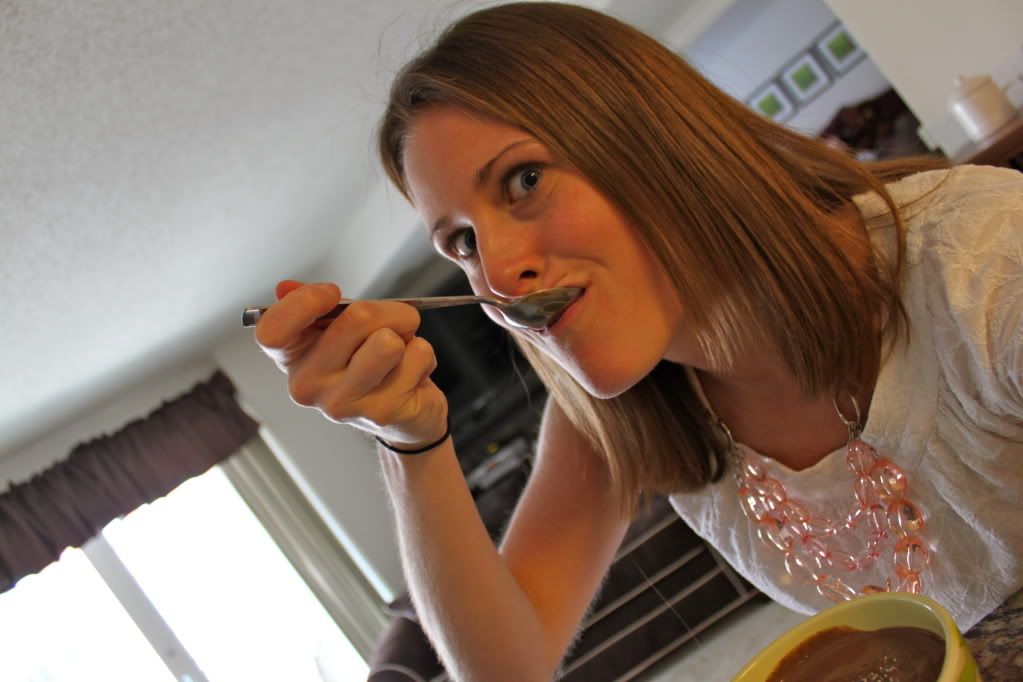 No worries, I made it through spill free!
In Other News…
If you haven't already entered Anne at fAnnetasticfood's giveaway for an Attune Foods Go Bowl and cereal – go do it now!!
A perfect sized bowl for on-the-go snacking and not to mention four boxes of cereal?!
Count me in!
You guys already know that I'm loving the Uncle Sam Strawberry and Honey Almond (this morning's breakfast much?!) samples that were sent to me to try!!
I can only imagine how good the Erewhon cereals must be as well!