Well hello again, Monday. Back so soon??
This morning hasn't been particularly "manic" but today's first post is going to be a little random so the title just fits!
Random Thing #1:
Cold Sunglasses. I always leave my sunglasses in my car, since that is where I need them most, but morning's like today always make me wish I would bring them inside at night.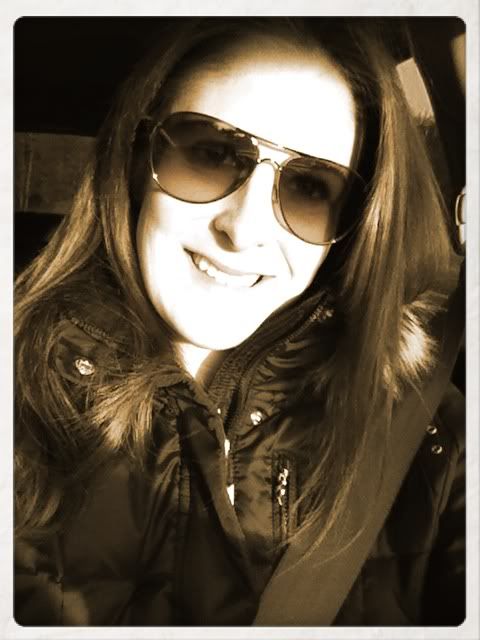 As soon as I put them on, on winter mornings, they immediately fog up. I guess my body is just that smokin' hot that steam is necessary!  Hah! 
But for real, it makes me crazy! Maybe I should start warming them up before putting them on my face but I guess that would be too much work for so early in the morning?
Random Thing #2:
Coincidence?
How is this station randomly programmed into my XM stations? I meant to change my radio from XM to AM/FM this morning but accidentally hit the next auto-programmed button for XM…and it was the Korean channel. Maybe I should start listening up!
Okay, I'm done with the randomness for the morning…thanks for listening!
Breakfast
Breakfast today was a mulit-parter.
Cinnamon raisin bagel thin with butter.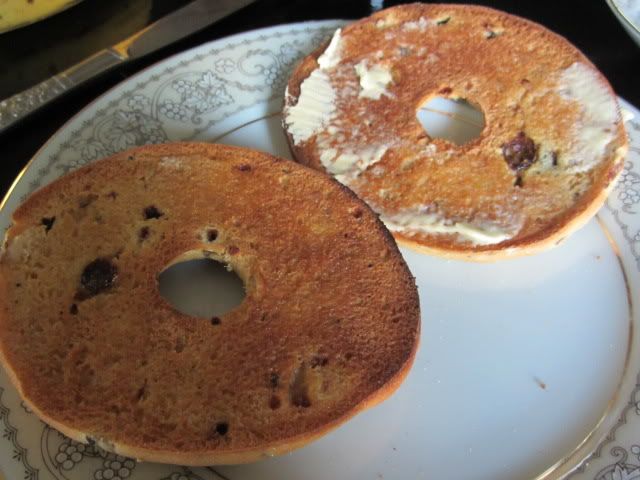 A glass of Trop50. Still loving it and still time for you to check out their Trop50 True Resolutions facebook page for free coupons and a chance to win a $1000 gift card!!
And Chobani Champions vanilla chocolate chunk Greek yogurt.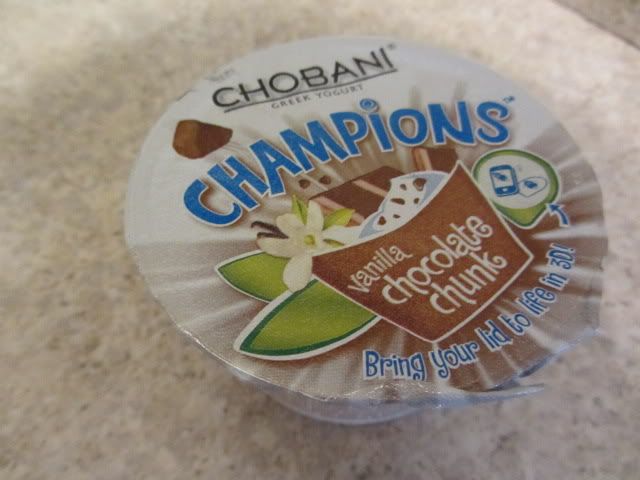 Chocolate chips are one thing that I love putting into my yogurt, especially when I am eating it as an after dinner snack. Chobani pomegranate with chocolate chips – heaven!
I guess I wasn't the only one loving it. No complaints though because this flavor is awesome AND it controls that amount of chocolate chunks that are mixed in…unlike when I make my own chocolate chunk yogurt. At least someone at Chobani can show self-restraint for me!
And look who was sneaking around, wanting a share of my breakfast as well.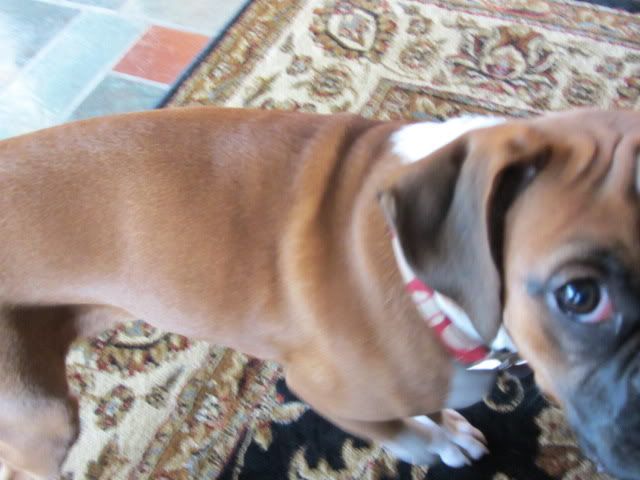 Better luck next time, buddy!! You stick to your dog food and rice!
Question:
Do you eat chocolate chips in your yogurt?
What is one random thing you want to share today?