Once I left work after about 45 minutes this morning I finally did my grocery shopping and then headed to the house to get to work with my Mom.  Today's agenda had us playing merry maids.
We cleaned pretty much all afternoon since the house is a mess from the construction taking place.  We still have a long way to go but we made really good progress today, only stopping for a very late lunch. Like 3 p.m. late. I was starving!
Lunch
Since I'm stocked on fresh food, I made a salad before I left the apartment to take with me to the house. Pineapple, blueberries, raspberries, nuts and chicken over romaine lettuce and spinach.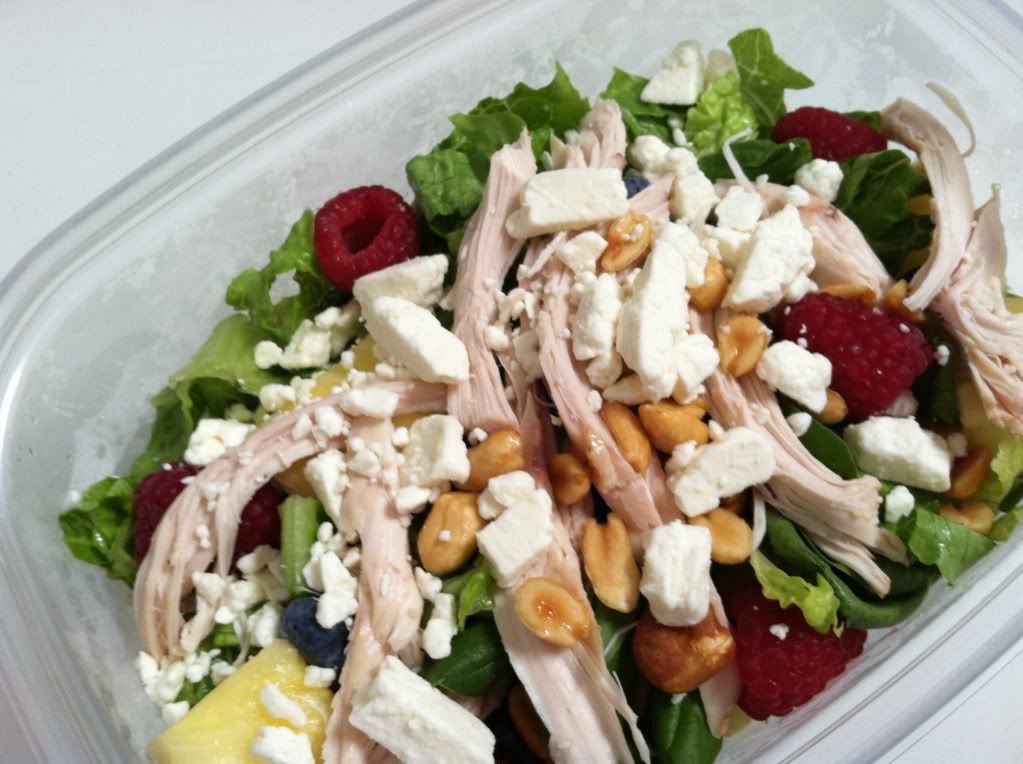 I tried to transfer this bad boy to a bowl and realized just how big the salad was…I still managed to polish it all off!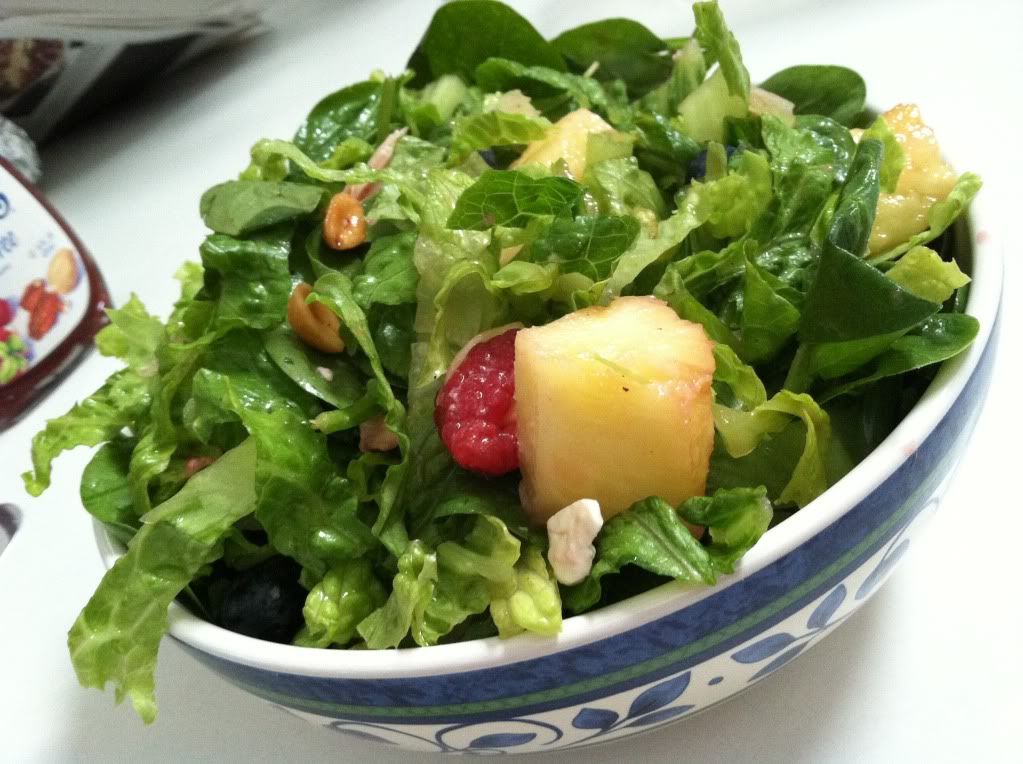 On the side I had a honey fig Oikos Greek yogurt with chopped figs on top.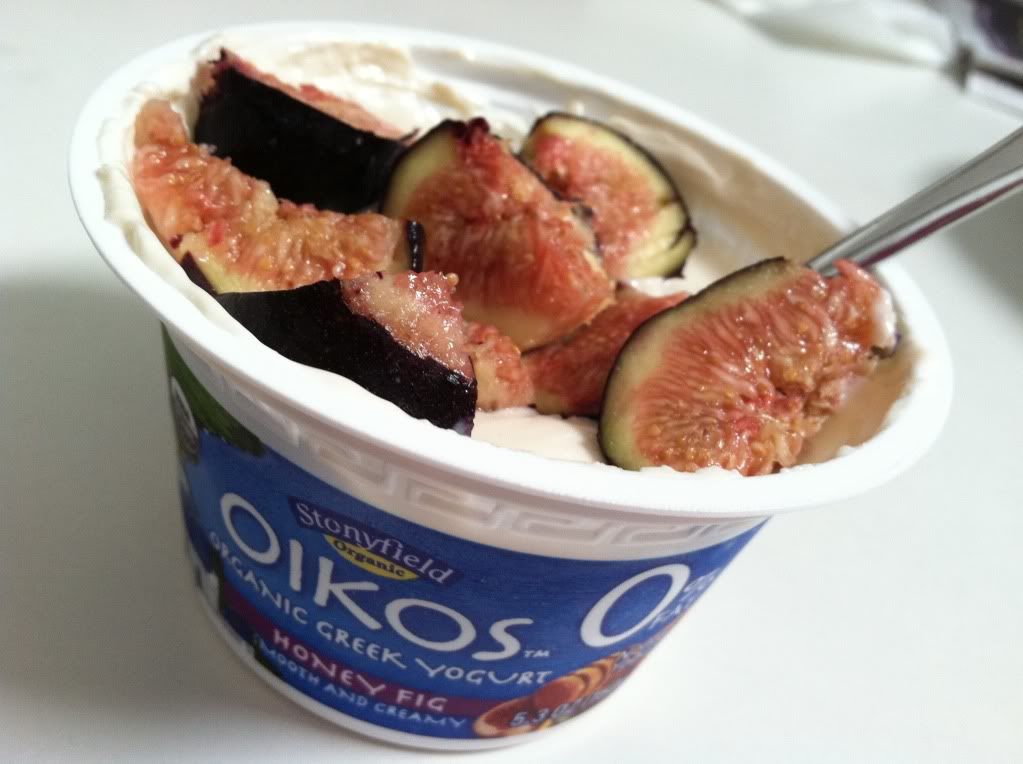 Perfect fuel to get me through a few more hours of cleaning before finally heading back downtown.
After doing a couple of things around the apartment and prepping for tomorrow morning's long run, it was already dinner time.
Dinner
While my pita pizza was still in the oven, I had an appetizer of some asparagus stalks.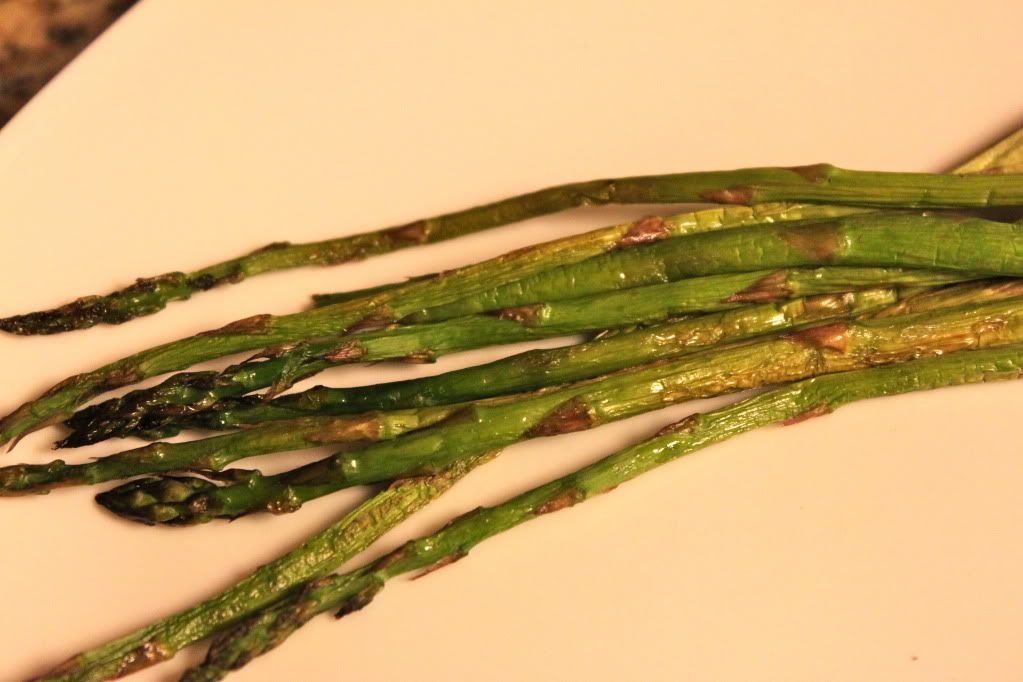 And then the main course.
Pita pizza with mozzarella and goat cheese, spinach, chicken and an egg.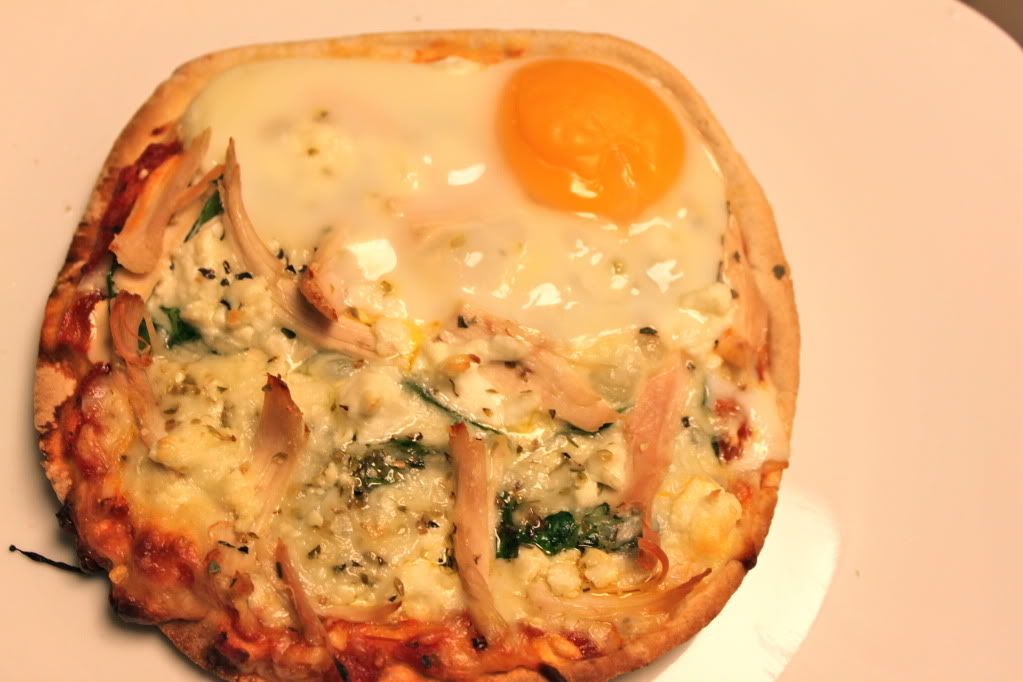 I've never tried an egg on my pizza before but have seen it on a few other blogs and wanted to test it out. Just a little added protein.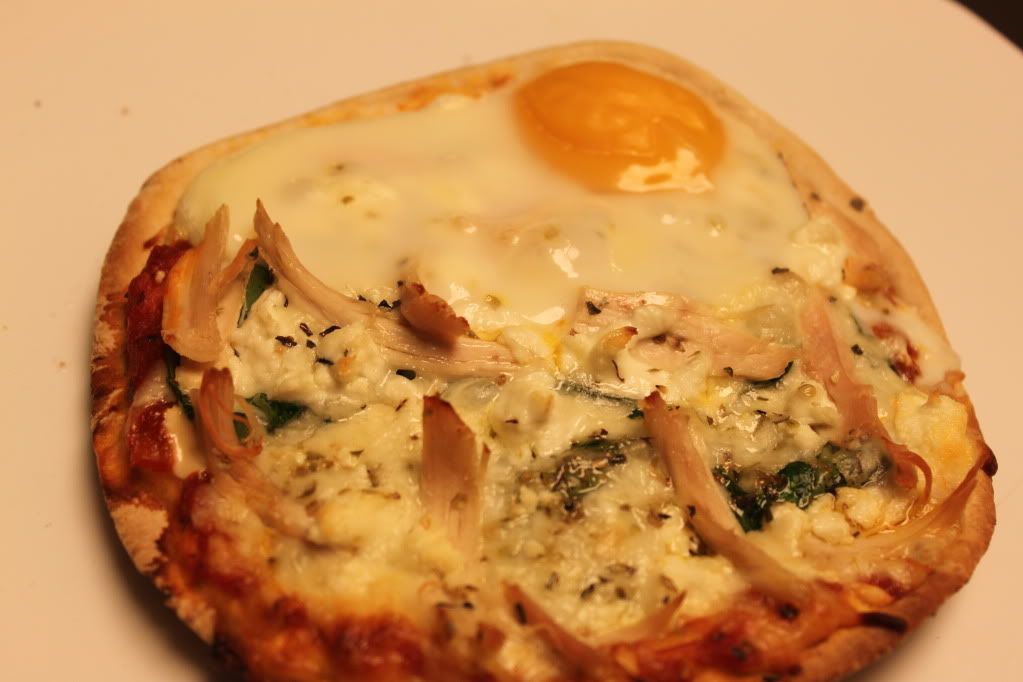 I love eating egg sandwiches when the yolk is runny so I'm not surprised that I absolutely was a fan of the runny yolk on my pizza. If you haven't tried this before…do it!!
Now it's time to hang out on the couch for movie time with Courtney. Hall Pass anyone?!
We also are snacking on these little guys for dessert…mini upside down peanut butter pie!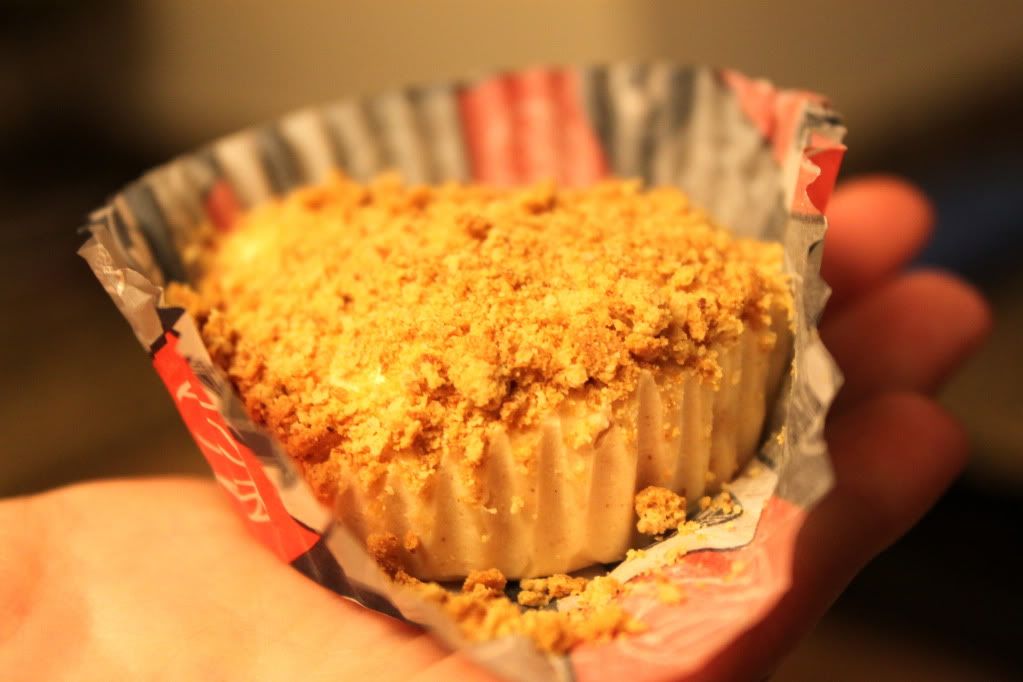 Recipe coming soon!
Question:
Have you ever had egg on your pizza?
Have you see the movie Hall Pass?