Since yesterday we had a double event day at work and our employees were expected to be here from early in the morning until late at night, we supplied them with box lunches.  Each lunch had a turkey sandwich, an apple, chips and a cookie. A monstrous cookie at that.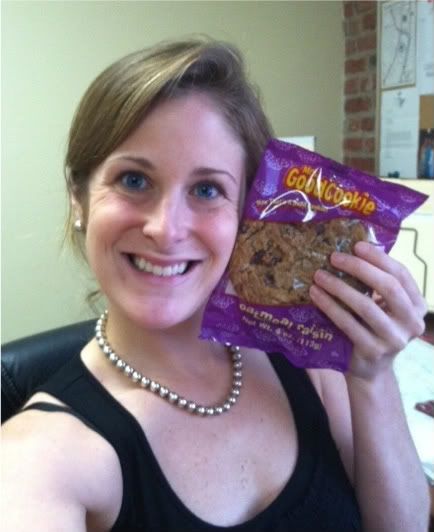 No joke, these guys are almost as big as my head. 1/4 pound of either chocolate chip or cinnamon raisin deliciousness. We ended up with some leftover lunches so we collected the chips, apples and cookies from them to keep in our staff room for people to pick at. I obviously stocked up with a bunch of apples and cookies.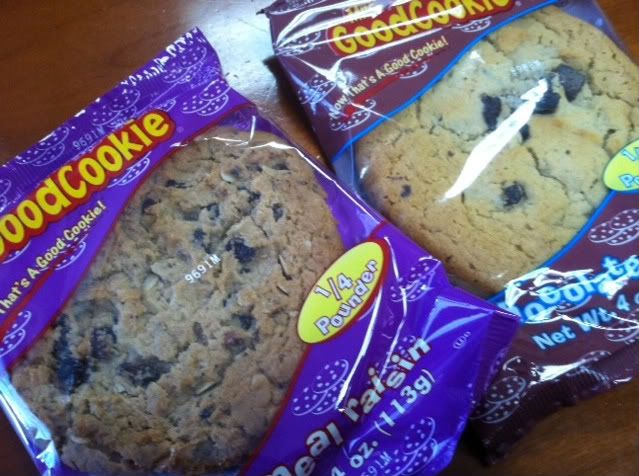 Now to make sure these monsters stay in my desk drawer and are consumed in moderation! Hmmmm….
Lunch
Today's lunch was a turkey flatout wrap. Rolled up in the flatout was turkey, a laughing cow cheese wedge, mixed greens, onion and jalapeno popchips (the rest of the bag was enjoyed on the side).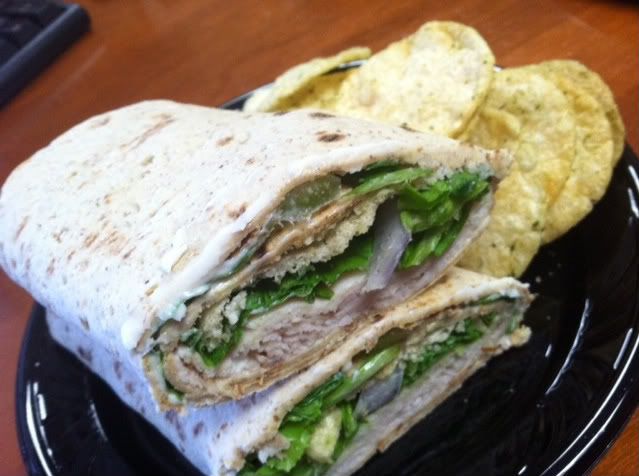 Also on the side, I had a plateful of the best broccoli salad I have ever had, leftover from Saturday's surprise party for my brother-in-law. I'm not sure how the caterer made this but it has the perfect sweet touch to it not to mention raisin and bacon mixed throughout. I kept going back for helpings on Saturday so I knew I was taking the leftovers home with me from the start! Yum!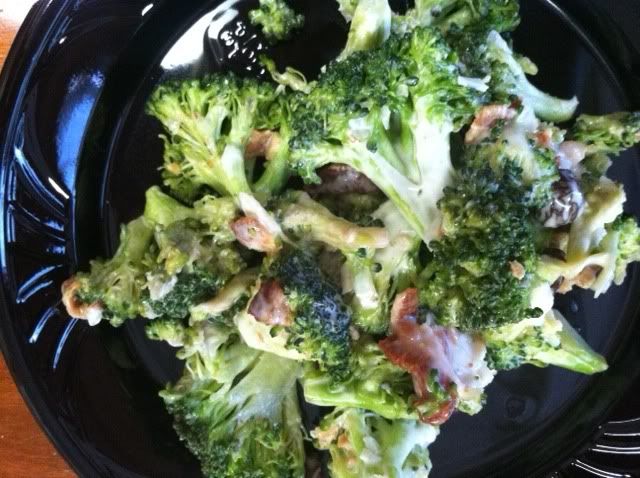 I'm thinking I'm going to indulge a little later in the afternoon with a cookie (okay, I'm going to try for only half of a cookie) to celebrate my 500th blog post that is coming up TONIGHT!
I can't believe LoveEatRun has not only been around for 6 months now but that my little blog is already to 500 posts! Stay tuned because post 500 is going to offer a giveaway for you LoveEatRun readers!
Most Valuable Baltimore Blogger
There is still some time left to vote for LoveEatRun in the Most Valuable Baltimore Blogger contest and I would really appreciate your support!!  Click below to take you to the voting page!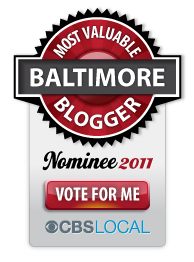 Question:
Is it hard for you to only eat a portion of something (such as a cookie) when you have the whole thing in front of you?