While I'm off running 9.3 miles, broken into two races, I wanted to share the scoop on the place we had dinner last night.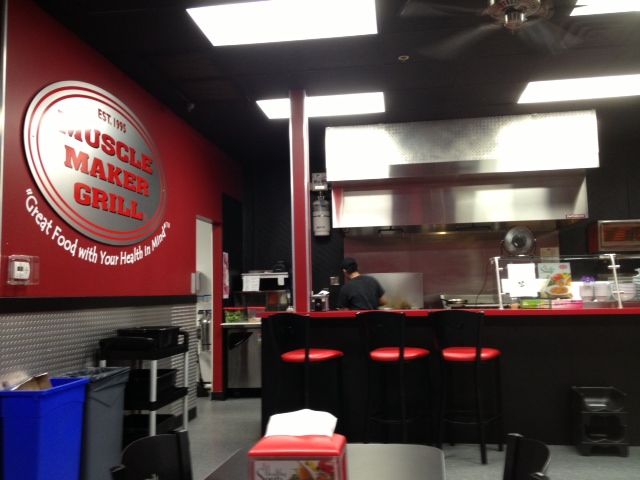 After we got back from the race expo, we both fell asleep for a bit and once we woke we didn't feel like doing anything significant for dinner. So when Brian did a quick Google search for nearby casual restaurants and came across Muscle Maker Grill, we figured why not.  A protein packed meal the night before our races couldn't hurt!
The concept behind MMG is a nutritious alternative to fast food…"great food with your health in mind".
A little muscle theme worked into the decor…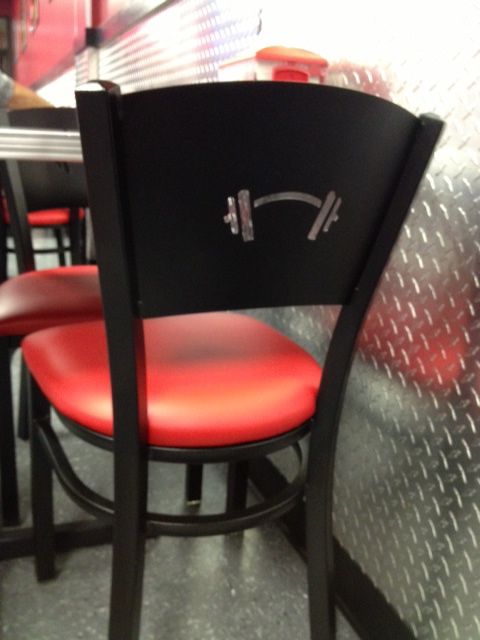 Brian and I both ordered "power pasta" dishes for our main meals.
Penne & Reduced Fat Vodka Sauce with Chicken for me.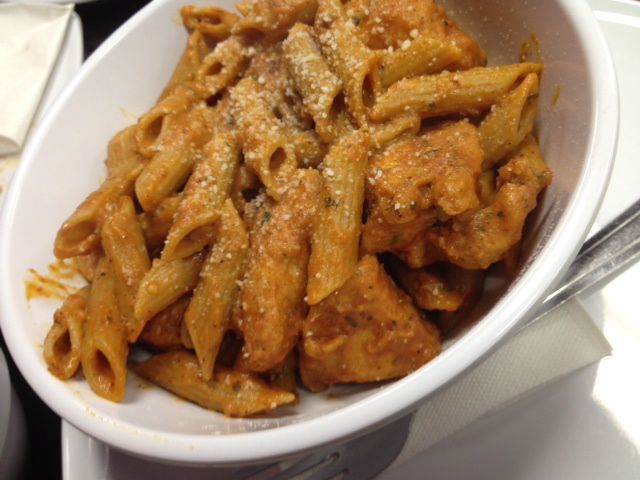 And Cajun Chicken & Penne for him.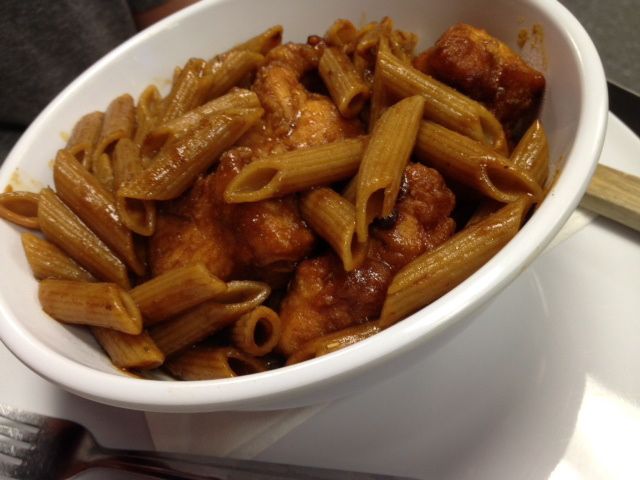 I ordered turkey meatballs on the side and Brian had an order of honey BBQ nuggets from the "Warm Up" menu.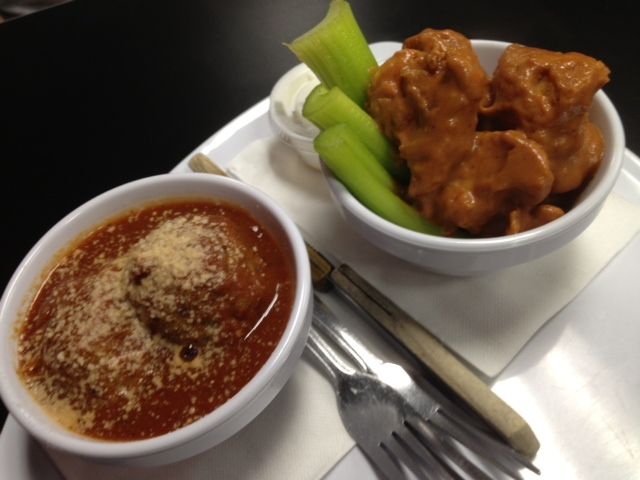 Everything that we ordered actually was really decent tasting and the portion sizes were very large – neither Brian nor I finished our entire meal. The entire meal was a little on the pricey side but for a healthy alternative to your usual wings and pasta, it was worth it.
There aren't any Muscle Maker Grills in our hometown area but I would definitely eat at one again if I happened to come across it while visiting another city. There was a few other menu items that caught my eye that I would be interested in trying – a variety of salads, rice bowls and wraps all looked enticing!
Question:
Have you ever eaten at a Muscle Maker Grill?