This may be old news to some readers who know me or my best friend, Jeremy, outside of LoveEatRun but regardless…my best friend is ENGAGED!
Last night, I finally got to see Jeremy for the first time since she and Shane got engaged in San Diego back on December 15th! Between her being in California and then back in New Jersey for Christmas with her family and Brian and I being in Alabama it was a good two weeks before I got to actually see her and her ring!
As expected, the ring is gorgeous and she is just beaming with excitement and I couldn't be happier for her and Shane!
As soon as I had the official word that he had asked and she had said yes, I got started immediately on their her engagement present.
I purchased three 5×7 black photo frames from Micheal's along with mosaic alphabet and number tiles. I used super glue to attach the tiles to the three frames spelling out, "He asked", "She said yes", "and "12-15-12″.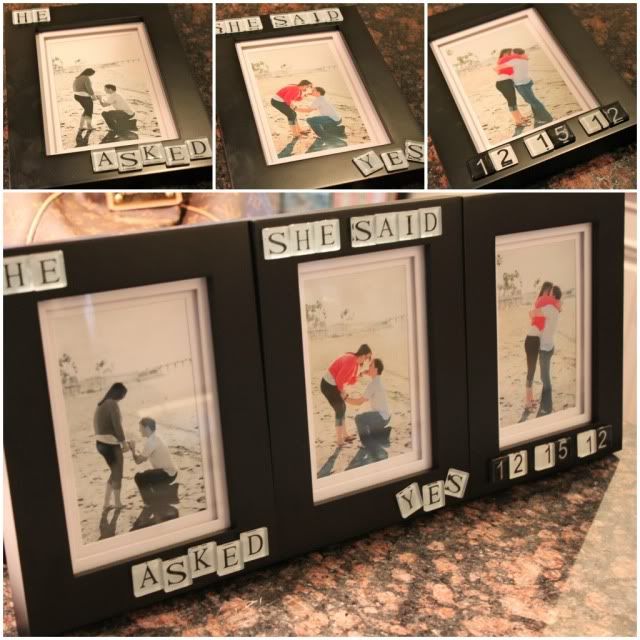 A friend of Jeremy's that lives in San Diego actually photographed the proposal so with some stolen pictures from Facebook, I was able to complete the frames.
In addition to the frames, I included a homemade ring holder for when she needs a place to rest the bling while cooking, cleaning or showering.
I used the "Sharpie and Bake" method by decorating the bowl with colored Sharpies and then baking it for 30 minutes at 350° to set the ink. The original bowl was a dipping bowl purchased from Target.
To finish off the present, I included some bridal magazines to get the ideas flowing, ring cleaner to keep that new accessory shining and a new color for her nails because every embellished finger needs manicured nails, right?!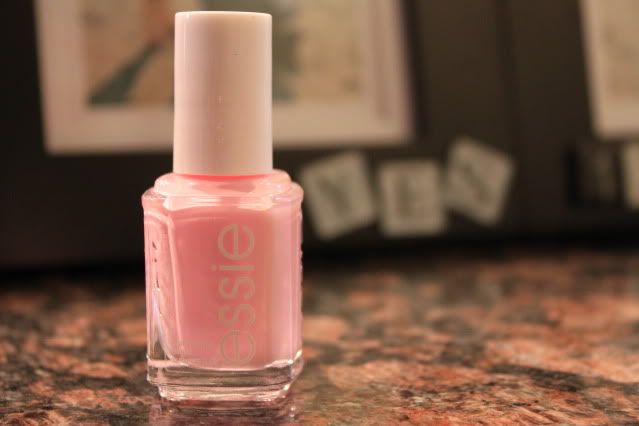 Such a fun personalized way of saying congrats to the newly engaged couple!