Good Morning and Happy Friday to all of you!!
Last night while aimlessly browsing Pinterest, something I could do for hours, I fell in love with a way to hang necklaces.
In my current room at the apartment, one of my closets is really only a "fake" closet on one side because the utility closet backs up to it. Therefore I only have about 4 inches from the door to the wall on the right side of the closet.
I took advantage of the extra hidden wall space and made my own necklace display.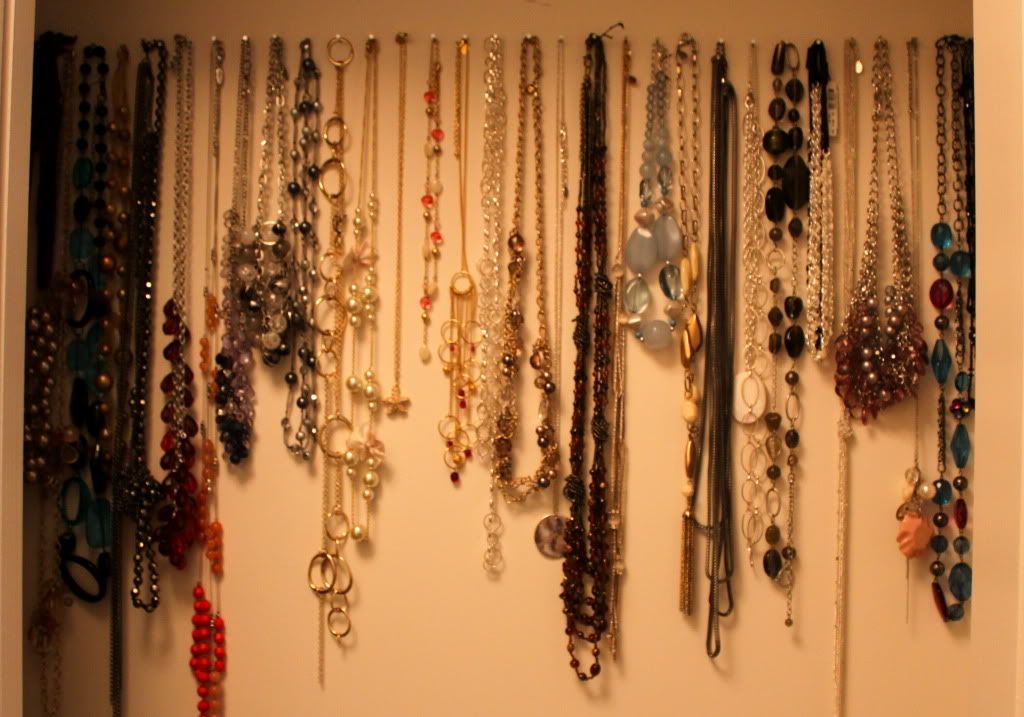 I used hammered small nails into the wall, an inch apart, and hung all of my "fun" necklaces on them. Such a great way to keep them all visible and untangled.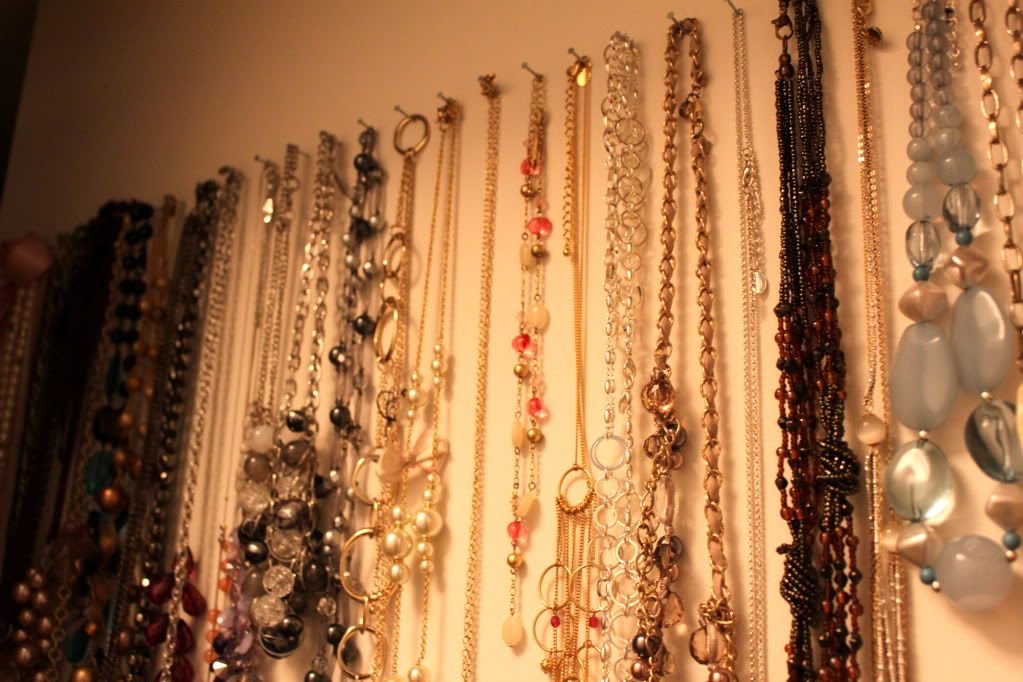 Once I move back home, I wasn't sure what I was going to do to mimic this set up but last night I found an answer to my question.
How freaking adorable is this?!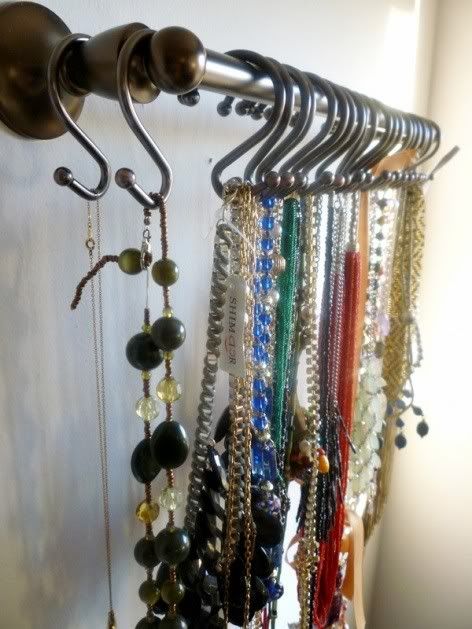 (click photo for source)
I already can't wait to pick out my towel rack and shower curtain hangers! Genius!
Workout
This morning's workout was a 60 minute yoga class followed by 40 minutes of cross-training on the Arc Trainer.
I woke up feeling stiff and very tired and yoga was the perfect remedy for that. After class I felt relaxed, rejuvenated and ready to face this Friday!
Breakfast
After my workout I made a huge bowl of cereal to fuel me through my morning.
A mix of FiberOne Caramel Delight and Kashi GoLean Crunch.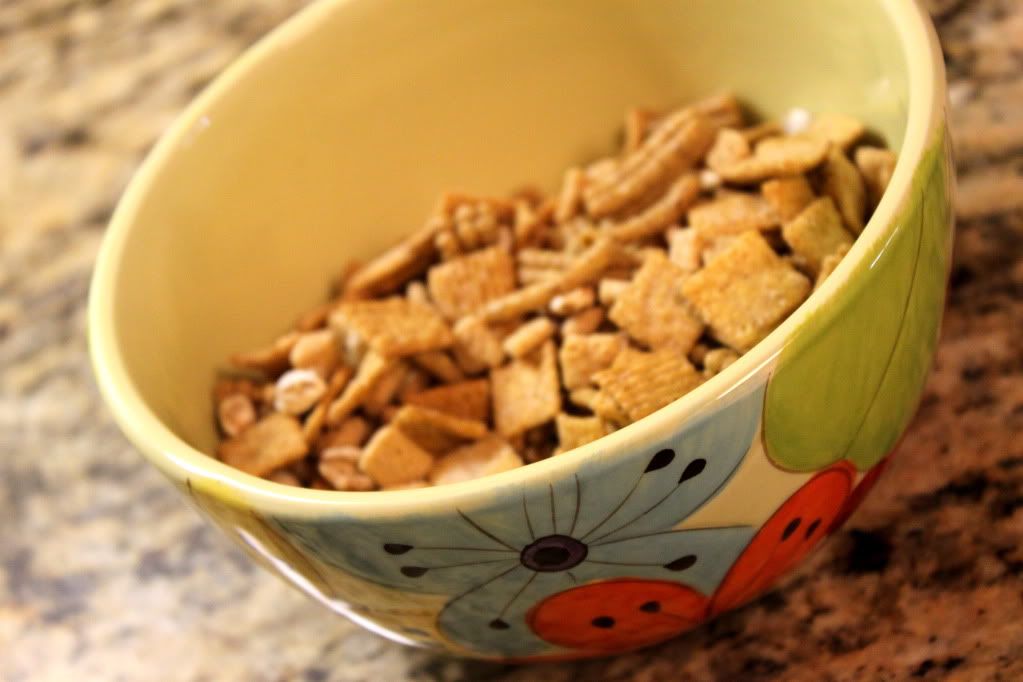 Topped with fresh berries.
And a huge pour of almond milk.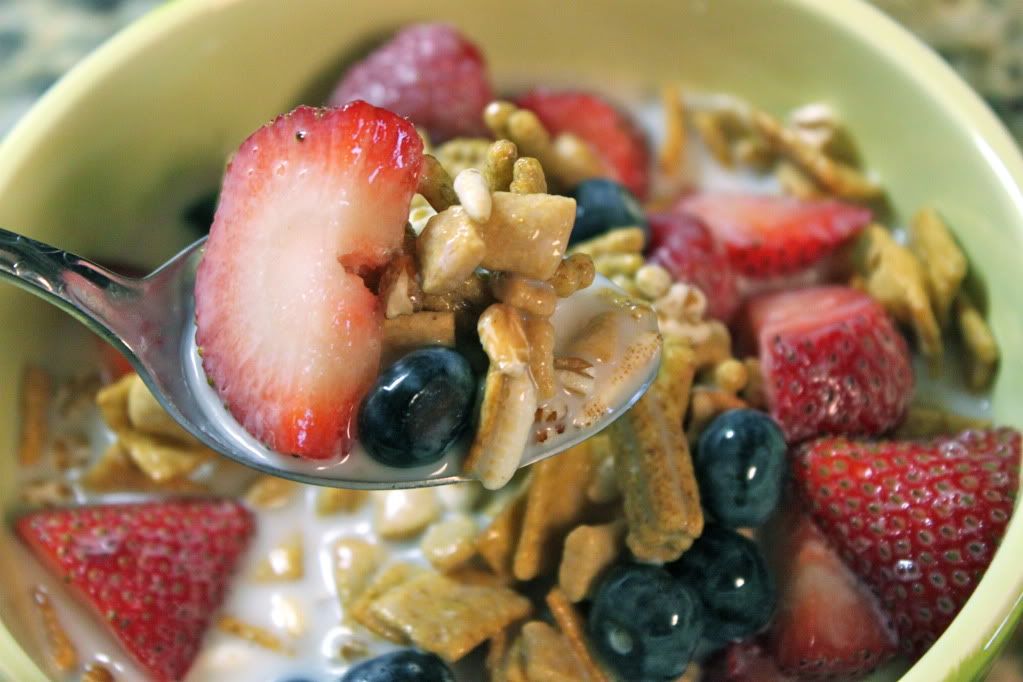 Yum!!
We have a long stretch of events coming up at work, starting with tonight so I have the morning to run errands and get things done around the apartment before heading into work at noon.
I better get busy!
That is, after I catch up on last night's Jersey Shore.
I'm already amazed by what this season is promising.
Did you see how many bags the girls brought with them?! Seriously?!  And with Jwoww's new body, I'm pretty sure she is never going to have a shirt on this season.  Anyone else realize she was constantly walking about in a sports bra?
Question:
Do you have a unique/crafty way of storing your jewelry? I love having my necklaces displayed so that it is easy to pick one out in the morning! And I also don't forget about some that I have when they are all on display.
Jersey Shore anyone?! Are you excited for this season? As much as I said in the beginning that I never wanted to watch the show, I'm hooked now. I love me some Pauly D. and I'm so happy he's back in my life!