The Mancave will never be the same again.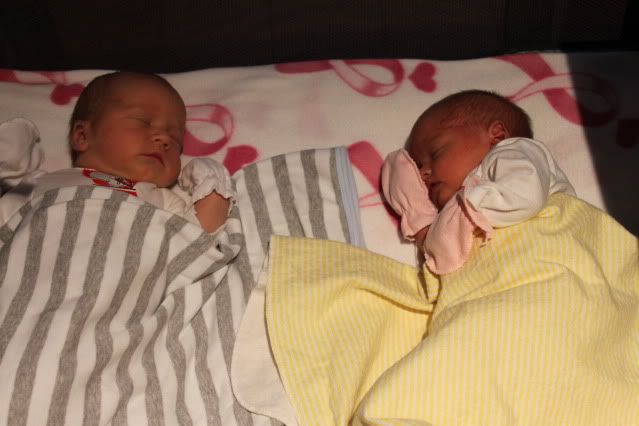 Two little ones took over today for their first Sunday full of football with the family.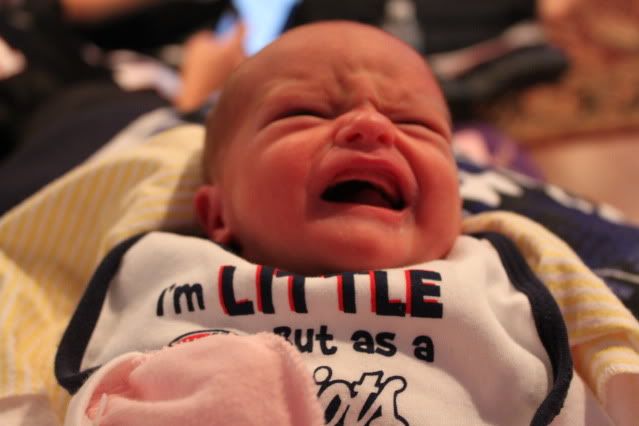 They had no problem moving right in with their Patriots gear but at least my girl, Gracie, can appreciate the home town team as well though!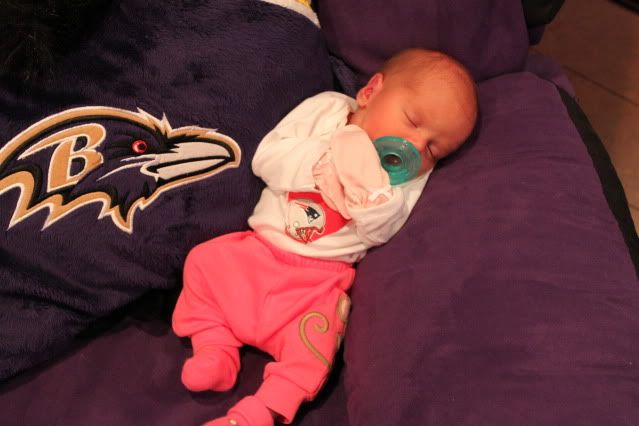 And big brother Noah already knows whats up…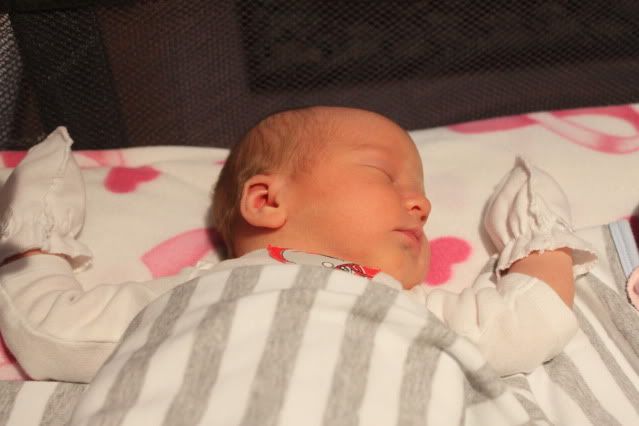 TOUCHDOWN!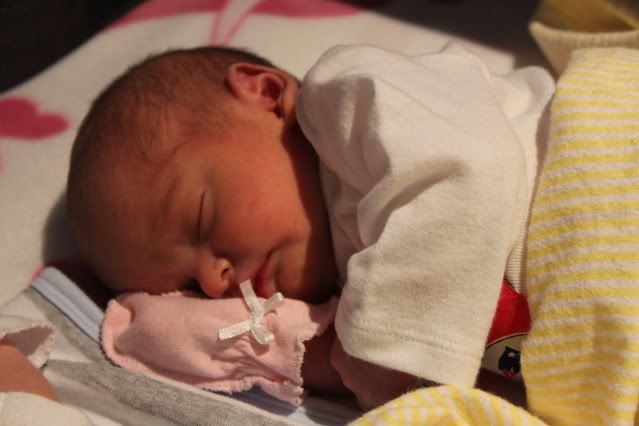 Outside of babyland, in other news, our rehearsal dinner invitations finally arrived at the end of last week so I took time today to address, seal and stamp the envelopes.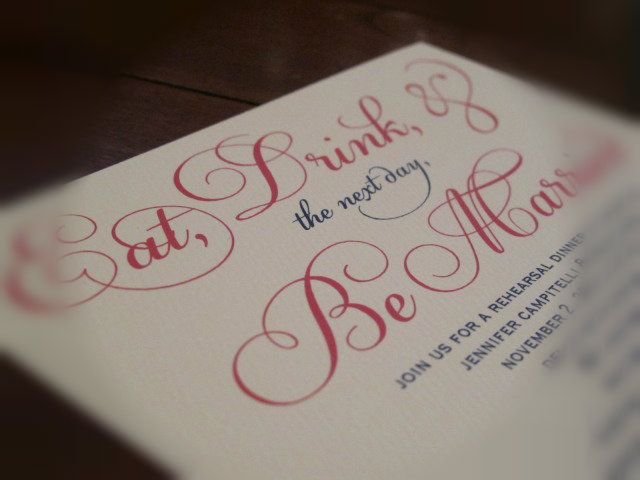 But of course, I had some help.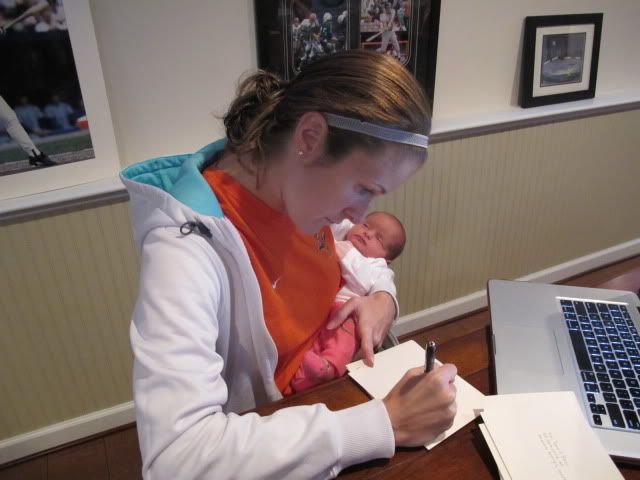 My favorite part of the day, however, was when Telli met his new baby cousins.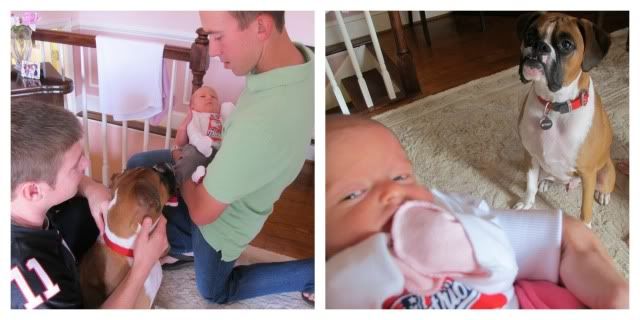 At first, he was a little unsure of what these tiny, moving objects were.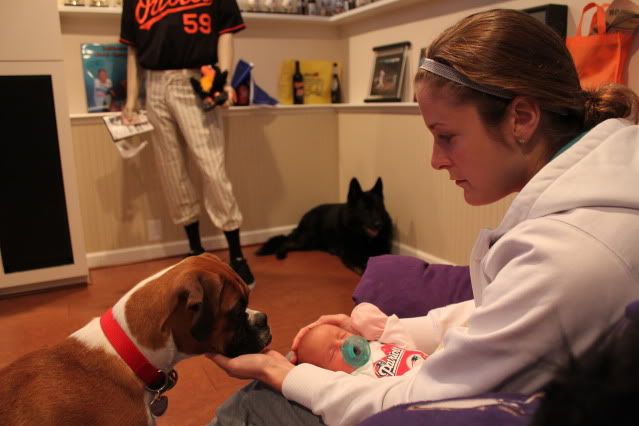 But after sniffing out the situation and observing for a bit, he was instantly in love with them too.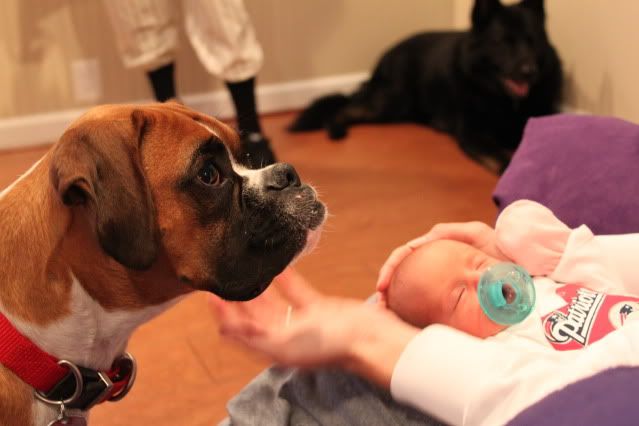 Any time either of them would make a sound, he was right there to see what was happening.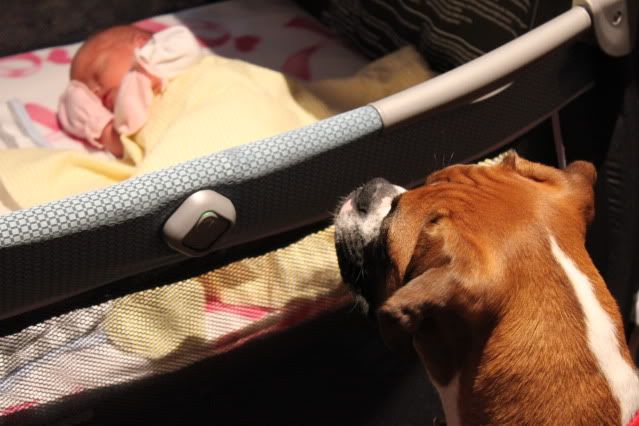 He's already very protective of his new friends!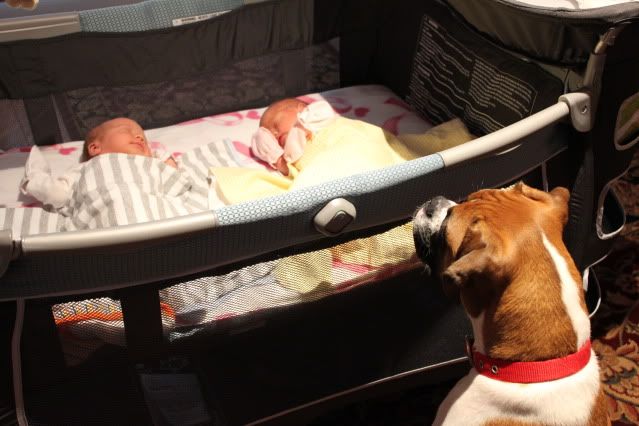 And we are very happy the introduction was so easy.
Question:
How did you introduce your pet(s) to new babies in the family?