Whoa!  What a past week it has been!  Between Hurricane Sandy coming through Baltimore, losing power for a little over 24-hours, huddling up with my entire family in my parents' basement (the only place with power, thanks to a generator) and final wedding prep it has been a tiring week to say the least.
Luckily, our storm damage was only minimal and by Wednesday morning we were able to really get back into wedding mode but every time I think I find the spare moments to sit down and blog, something else pops up to be tended to.
It's hard to believe that 48 hours from now, our wedding reception will just be ended! I feel as if there is still so much to do for it all to be finished in less than two days from now. Crazy. Just crazy.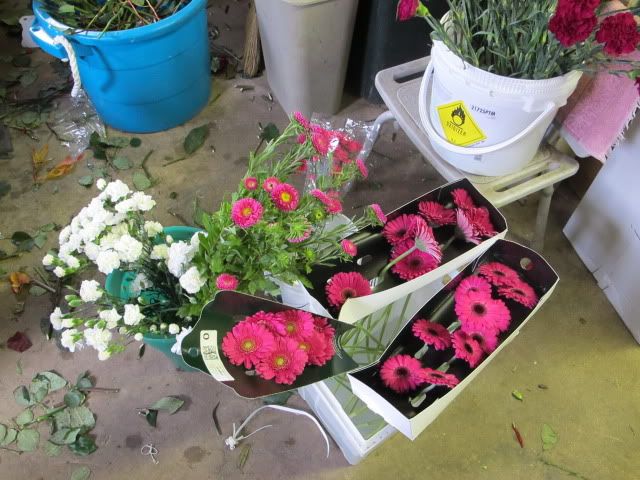 When I left my parents house tonight to come to my sister's, my mom and her friends were still knee-deep in flowers.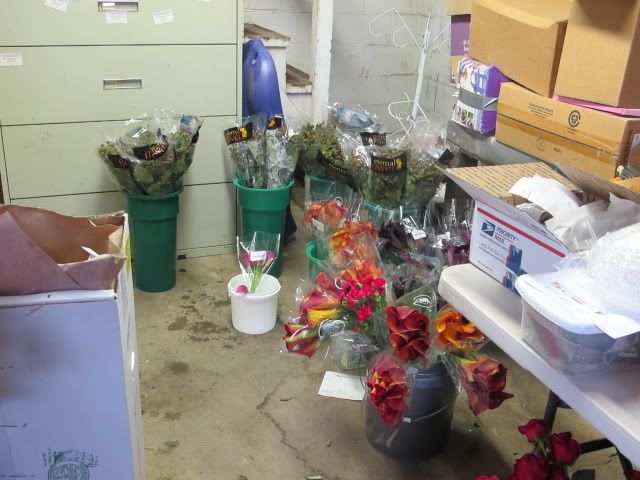 Over 12 straight hours of cutting, trimming, de-leafing, designing and there is still left to go tomorrow. Oy Vey!
The Bridal Brunch is tomorrow morning along with our rehearsal and rehearsal dinner and then it's go time, baby!
As for now, I'm off to help get these babies bathed and in bed. I'm currently typing with help from one heck of a cute little dude but doing this one-handed can only last so long!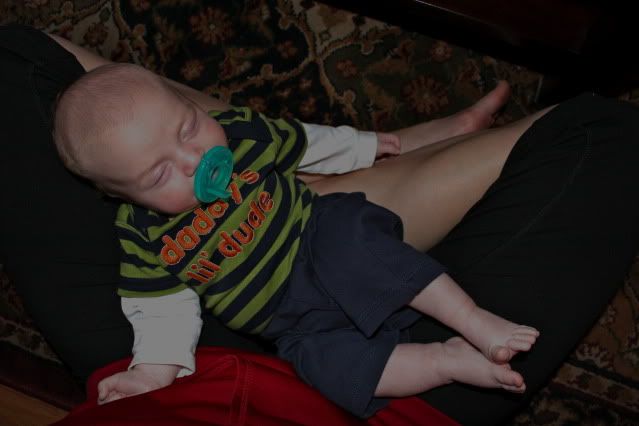 I'm hoping to check in tomorrow at some point but otherwise stay tuned for plenty of wedding posts that are ready for you all next week!!! Yay!!!