Brian and I took advantage of the off day today and made a trip to Daejeon's O-World.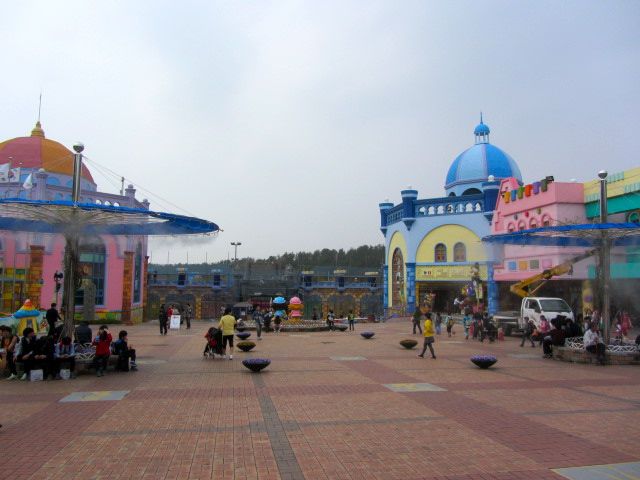 O-World is a theme park that has three main attraction areas: Joy Land, Flower Land and Zoo Land.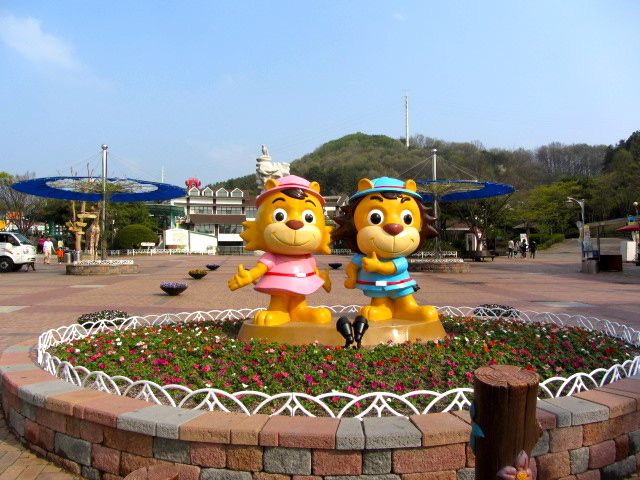 For 25,000 won each (about $25.00), we were able to get adult day passes which allow access to all three Lands along with the Mountain and African Safari. Not bad pricing, considering a trip to Busch Gardens back home is at least $100.00 for an adult day pass!
Joy Land
Joy Land is the area of the park that hosts all of the rides and such attractions.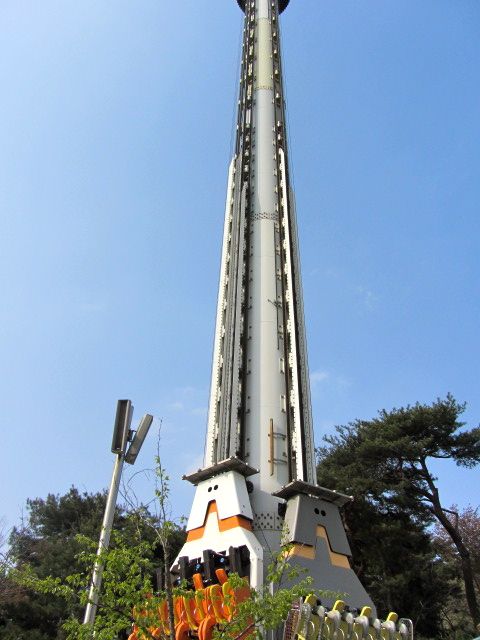 Rides are available for both young kids and older kids (and adults). They have the pirate ship, a fun house, a tower drop, carousel, log flume and more. There is also a main stage with performances throughout the day.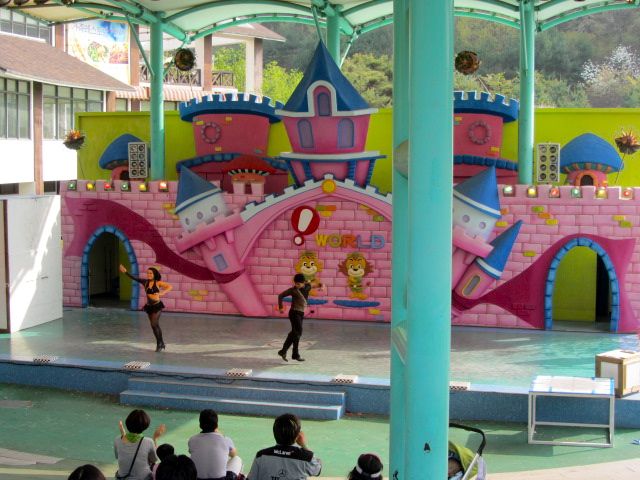 We didn't actually try out any of the rides but everyone riding them seemed to be enjoying them.
Zoo Land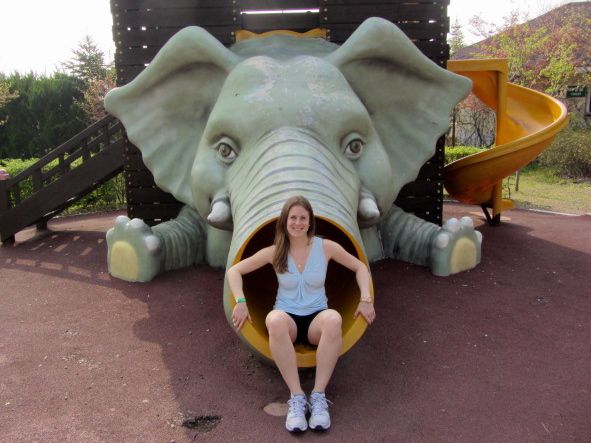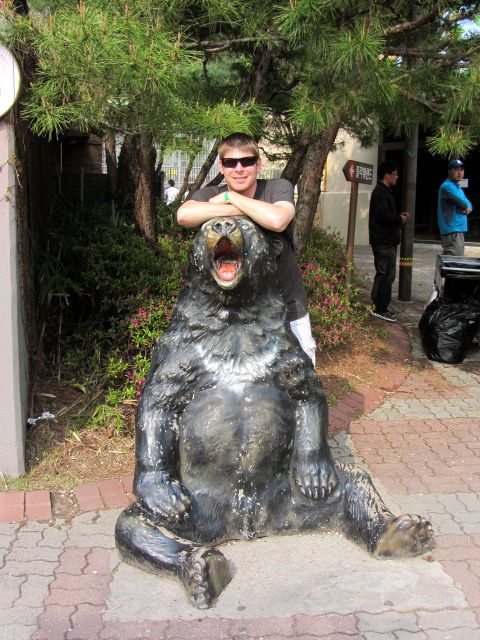 Zoo Land is (obviously) a zoo (!), complete with lions, tigers, monkeys, reptiles, birds, marine animals, etc.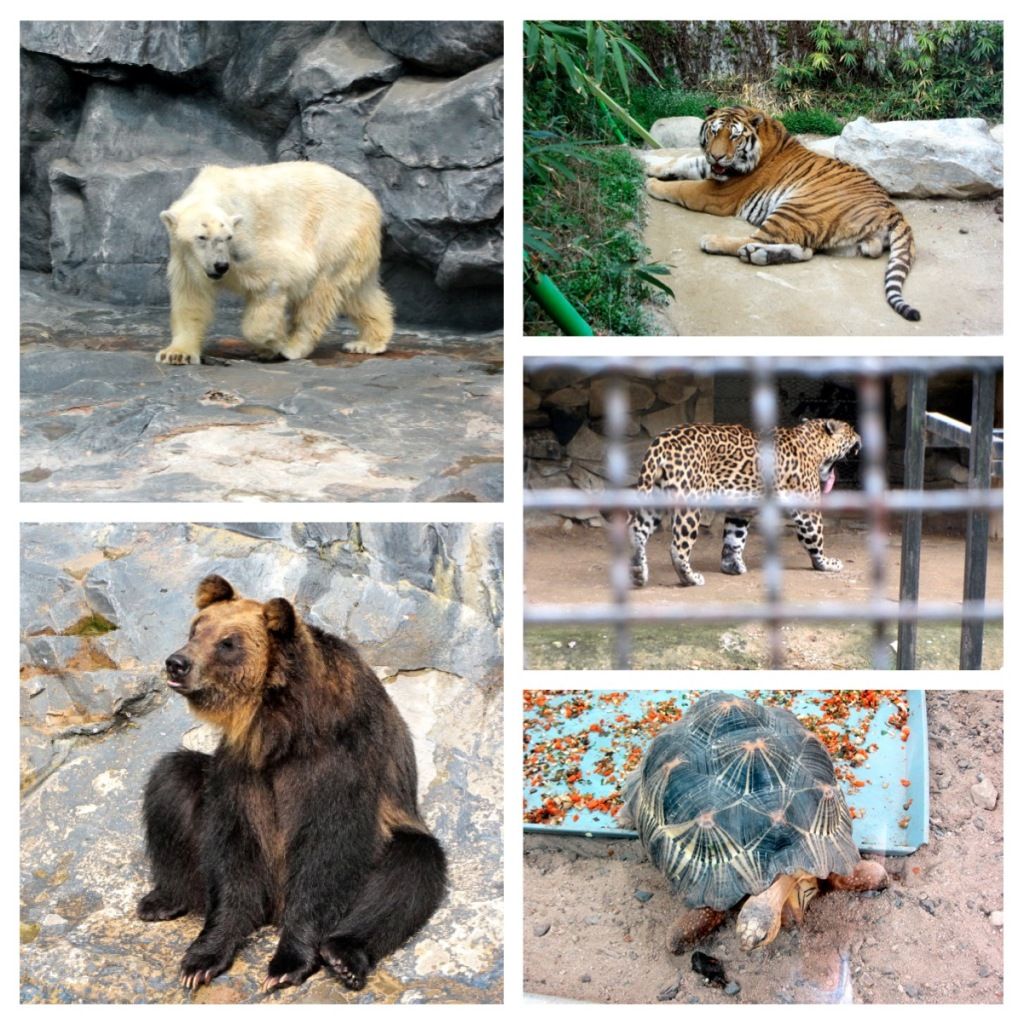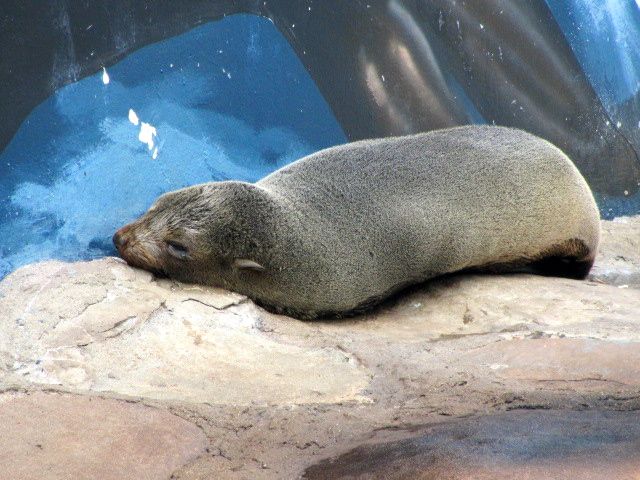 Someone didn't fit in the underground area of the marine life exhibit!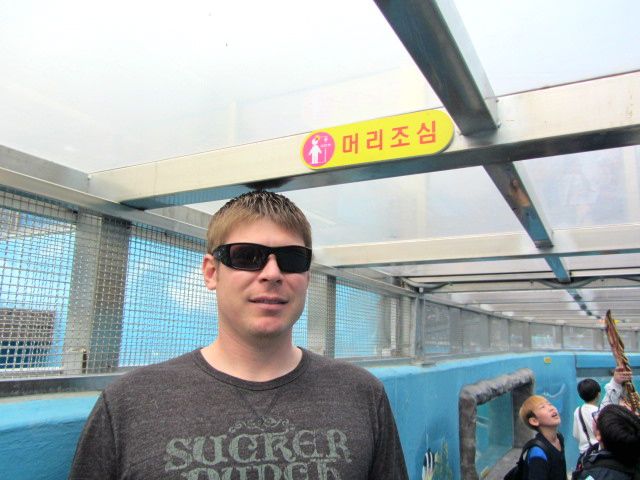 We spent a lot of our time wandering through the different animal habitats and observing them.
Meerkat Manor, much?! Did anyone else watch that show on Animal Planet?! Poor Shakespeare…
One thing that we noticed is that people feed all of the animals here – not just animal food that you can buy from vending machines – but kids were throwing chips and other human food into the cages. I'm not sure if the signs read, "Do Not Feed the Animals" or not, since they were in Korean, but this practice definitely stood out as odd to us.
They do have specific animal treats that you can buy to feed to certain animals (I saw such for the bears and monkeys) and watching the monkeys ask for food to be thrown to them was actually hysterical. They would reach their hands out of the cages and catch the crackers!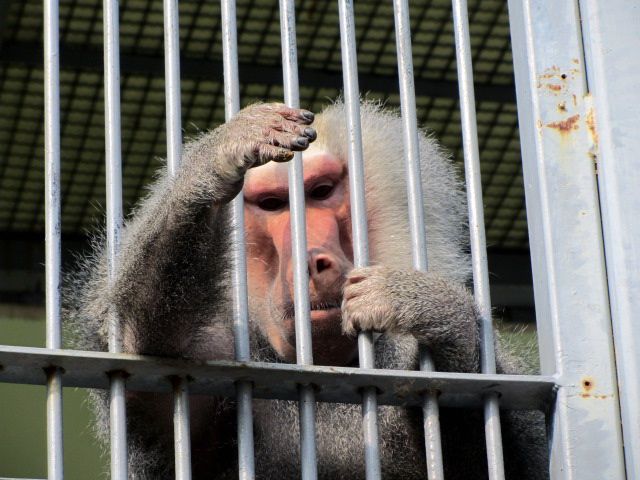 I tried to feed a human to the animals, since every thing else seemed to be acceptable!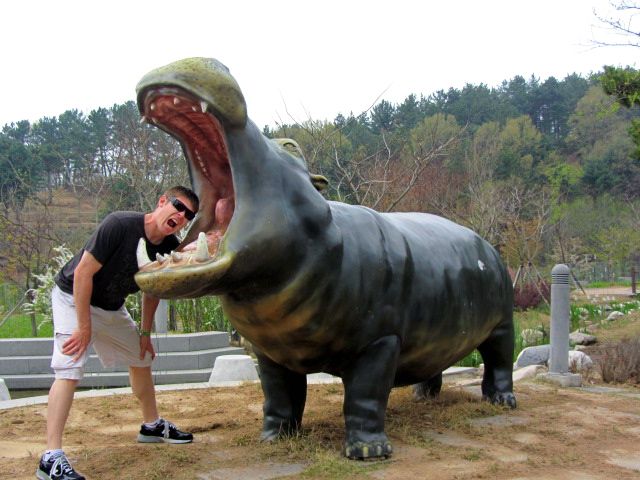 The highlight of Zoo Land for us was definitely the African Safari ride. Like on Safari rides at theme parks back home, you load onto a bus and are given a tour through the "Safari" with the animals roaming freely around you.
Only difference with this tour was the animals actually came directly up to the bus and stood in the street in front of it.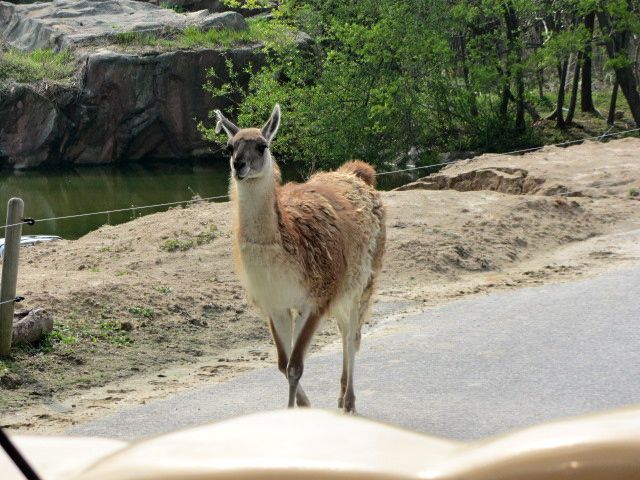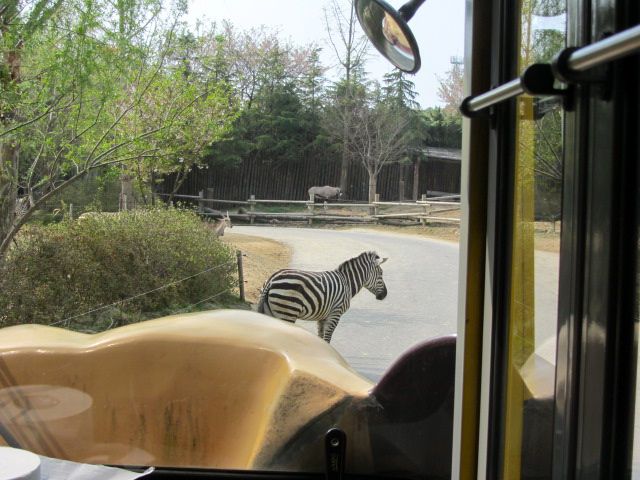 The bus driver would open his window and feed them treats. The bears went CRAZY for them!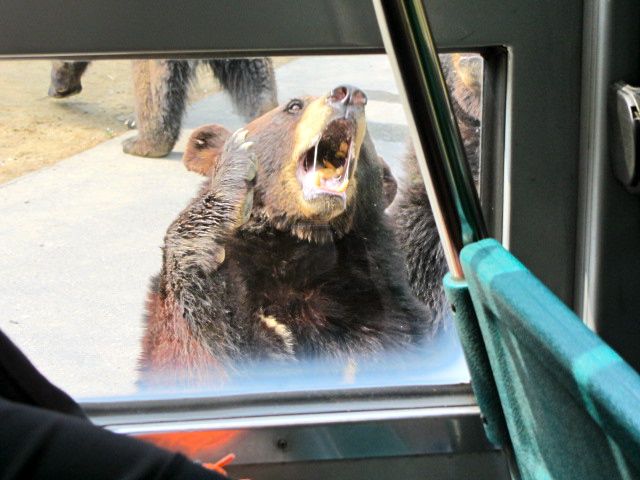 Flower Land
The final section of O-World is Flower Land, which was my favorite!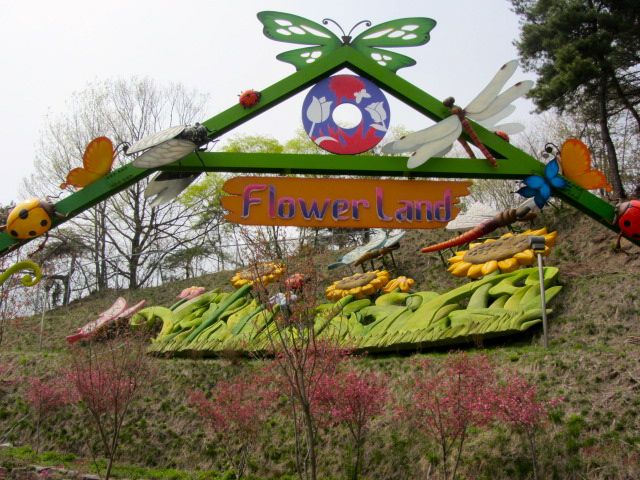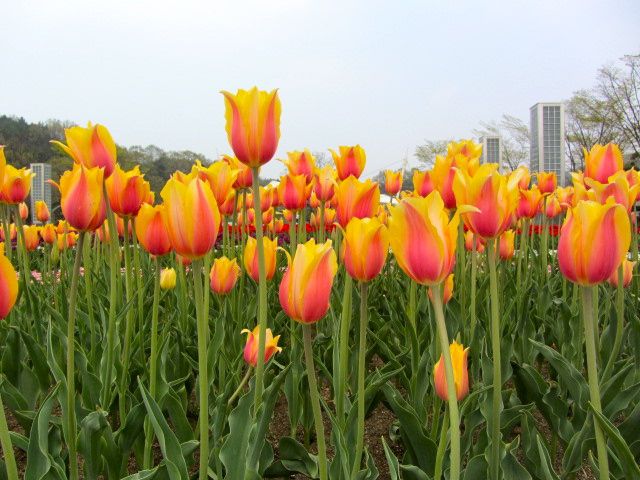 I loved all of the different greenhouses and flower gardens that were spread throughout.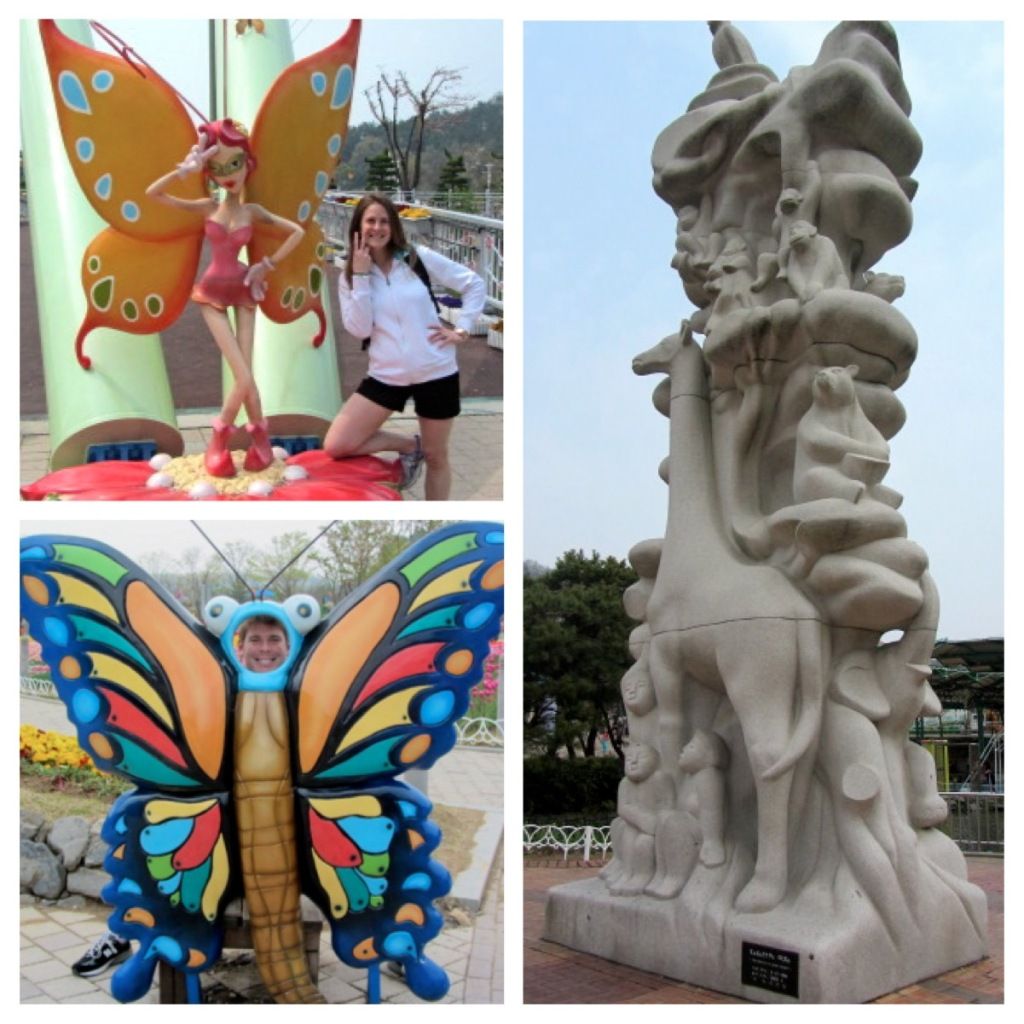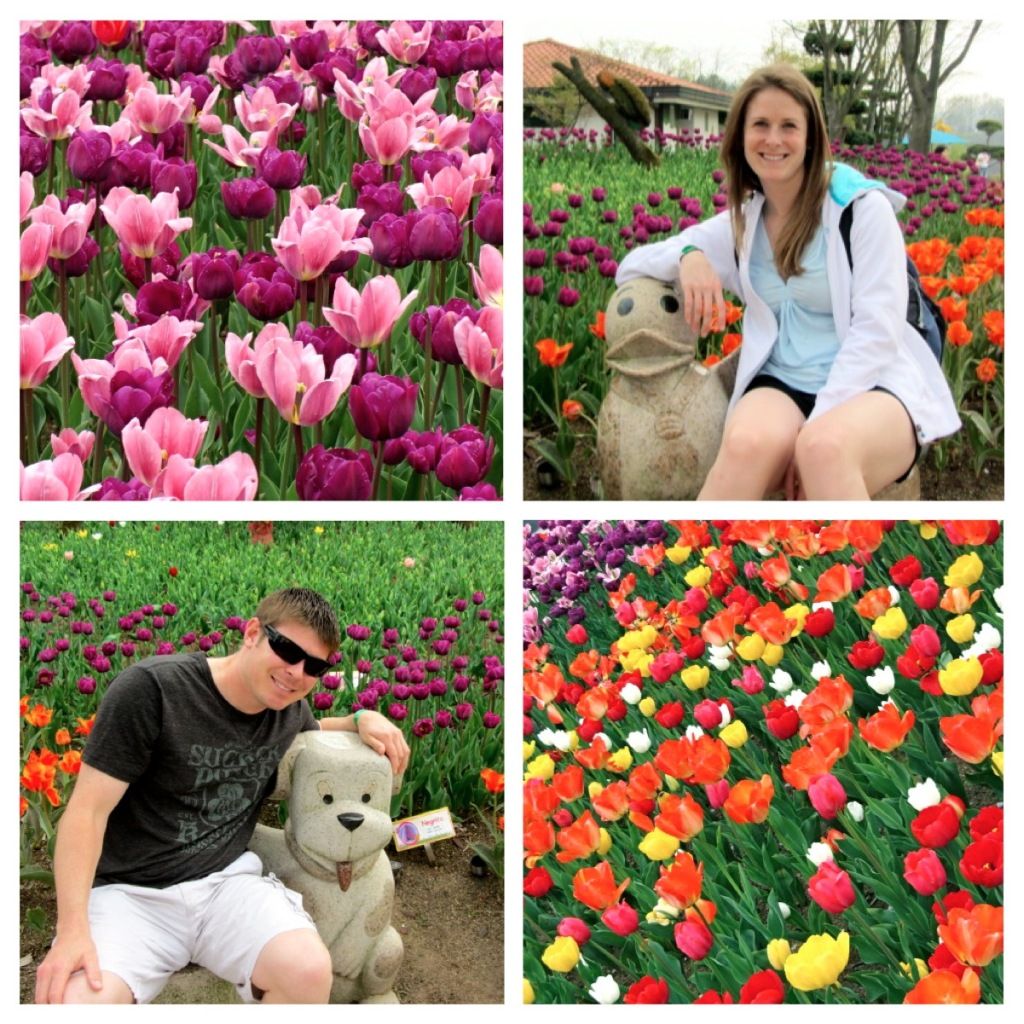 There were fountains everywhere and the whole area was just gorgeous.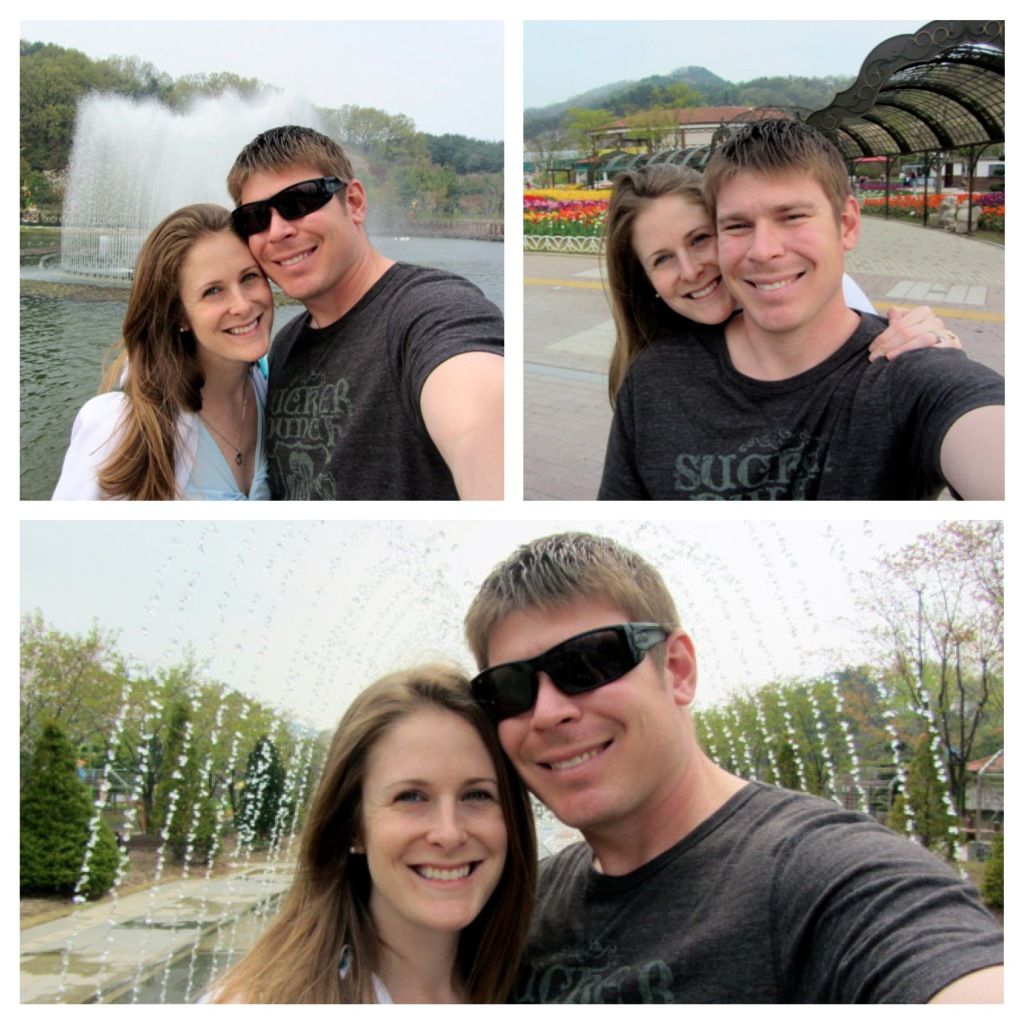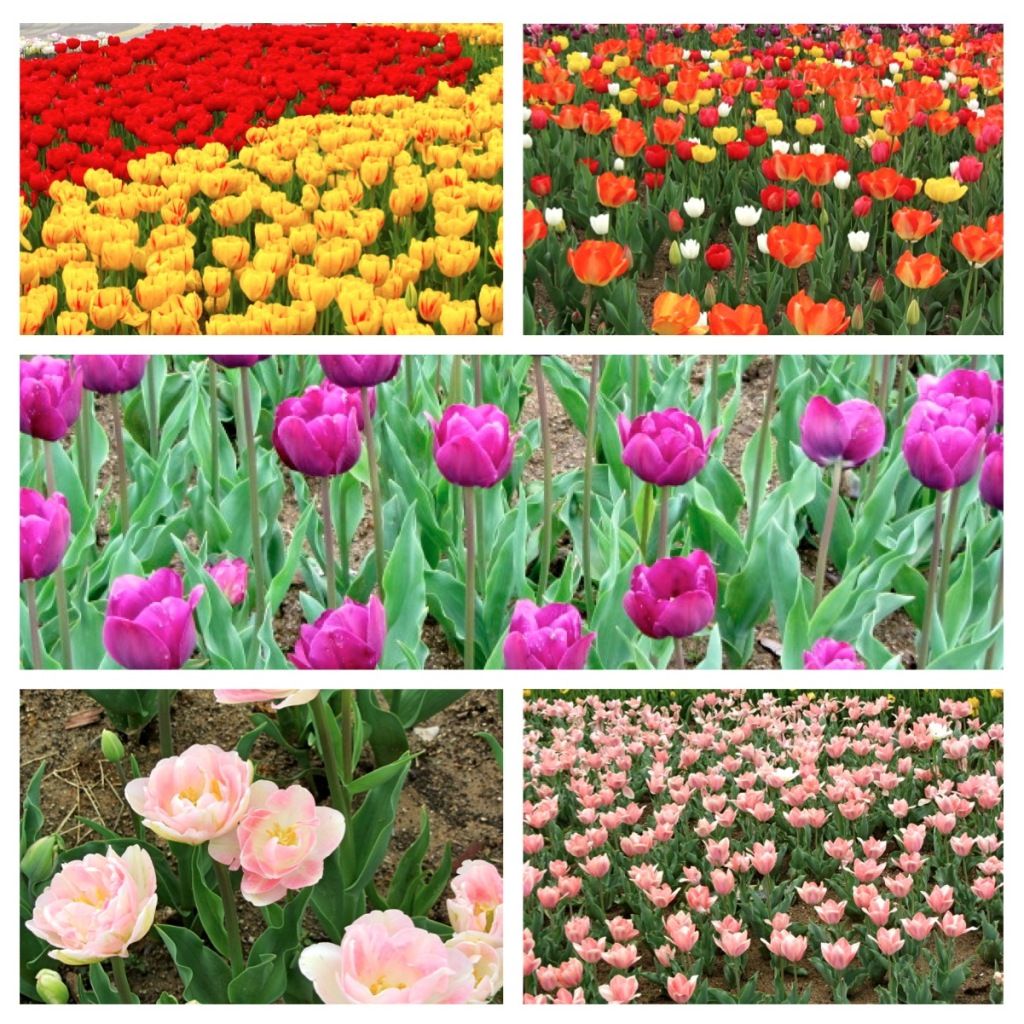 Apparently in the summer there is an outdoor bar in this area that you can drink some beers while taking in fountain show and pretty scenery. Pretty cool.
Overall, it was yet another fun off day here in Daejeon! We really enjoyed seeing the Korean amusement park and definitely chose a great day to go. The park wasn't very crowded and the weather was perfect for an afternoon outdoors.