Last night was a late one for me but so worth it! After work and dinner with a former co-worker and her husband at Kona Grill, B and I met up with my parents and some family friends to see the off-Broadway performance of The Lion King at the Hippodrome in Baltimore.
If you live in or are ever in the Baltimore area, I highly recommend seeing a show at the Hippodrome. The theater is gorgeous with its intricate decor and amazing acoustics.
Check out the detail in molding on the walls! Beautiful!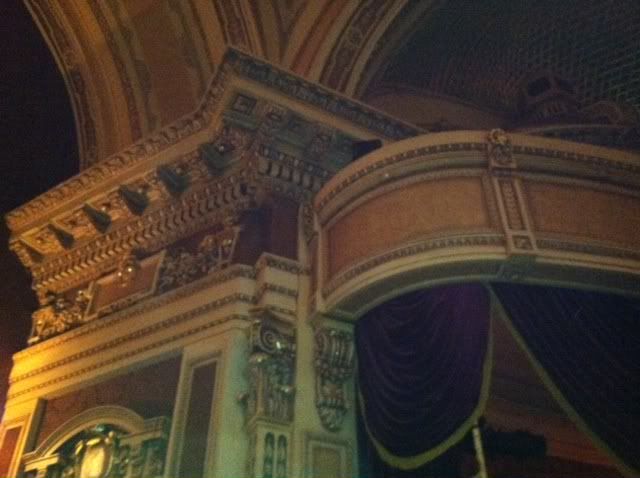 This wasn't my first show at the Hippodrome and definitely will not be my last one! In fact, one of my past trips to the theater was to also see The Lion King, the last time it was in town.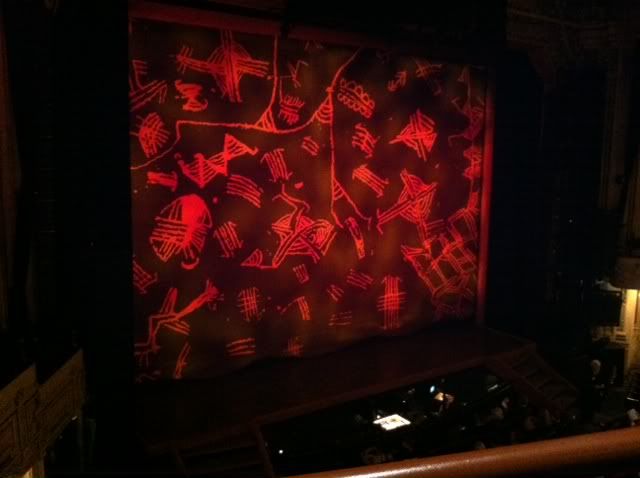 Once the curtain was lifted and the show started I was instantly brought back to my childhood days of watching the Disney movie over and over again. I was pretty impressed with myself that I could still quote many lines and sing right along to the songs.
I will say I was a little disappointed that one of my favorite lines from the movie was removed for the musical. Remember when Simba and Nala are approached by the hyenas in the elephant graveyard and they start to make their escape? That is where the line comes in…
"Hey, did we order this meal to go?"
"No, why?"
"Cause THERE IT GOESSSSSSS!"
I absolutely loved the hyenas when I was young…not sure why!
I think my overall favorite part of the musical though is the costumes. It is unbelievable how detailed and well-designed the costumes are for all of the animals. I wish I could have snapped pictures through the entire show to be able to share the amazing costumes with you. They have some seriously talented designers on their crew!
Just check out the lioness costumes in the pictures below.


(click photo for source)
And how about Timon and Pumba?!

(click photo for source)
Nala and Simba…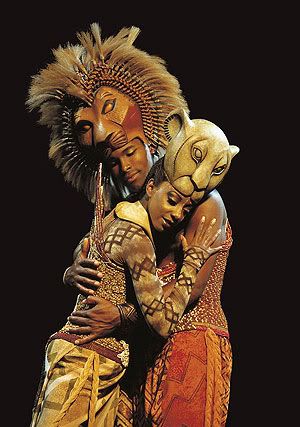 (click photo for source)
And Mufasa and Scar…

(click photo for source)
Sooo amazing!
Overall, a fun show with talented actors and a great night with Brian and the family. I wish I could see more shows on and off Broadway…I LOVE them!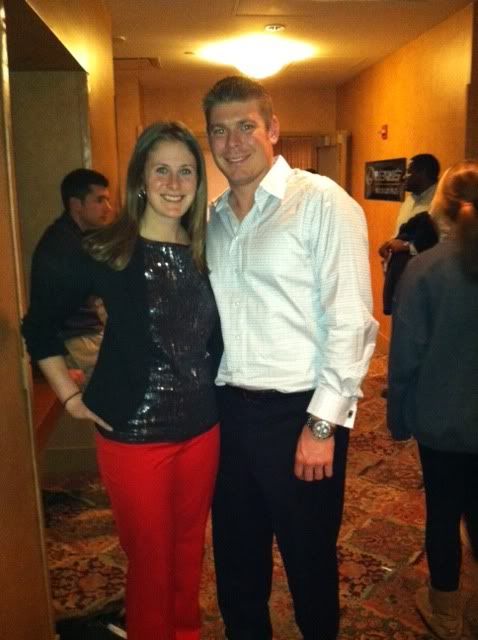 And I haven't been able to stop singing songs from the musical since we left it!  I hope my co-workers don't mind being serenaded today!!
Question:
What was the last musical you saw?
Who was your favorite Lion King character as a child?
Have you seen The Lion King on or off-Broadway?  What costume did you like the best?