It's officially fall in my book. The first weekend of football is in the books, the weather has turned a bit chillier and pumpkin has made its first appearance in one of my meals. Yep, its fall.
And if fall is going to continue on like it started for me, I'm perfectly okay with that because it means a lot more very convincing Ravens wins.
The stadium was electric last night and I'm not sure who was feeding more off one another – the fans from the players or the players from the fans.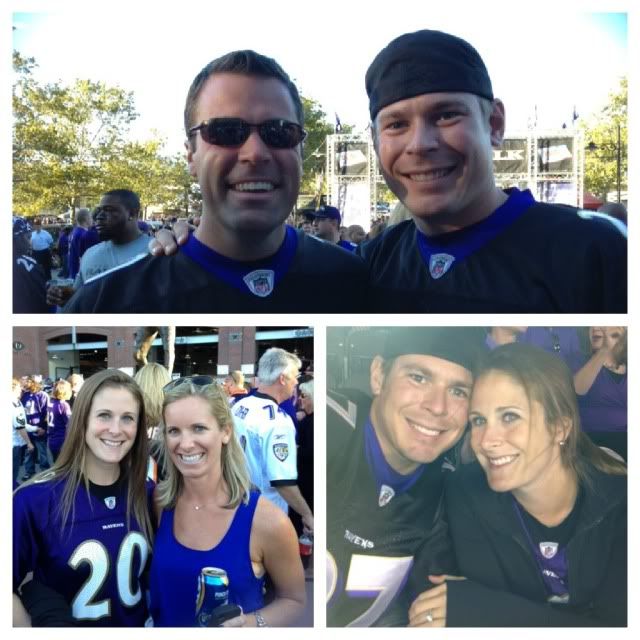 A 44-13 win over a division rival in week 1 – yes, please!
Breakfast
After having to wear a jacket for the majority of the football game last night, I now know the fall chill is here. So along with that cool breeze in the air comes warm, cozy breakfasts.
Kodiak Cakes made with pumpkin (I substituted half of the water with pumpkin puree), nutmeg, pumpkin pie spice and cinnamon.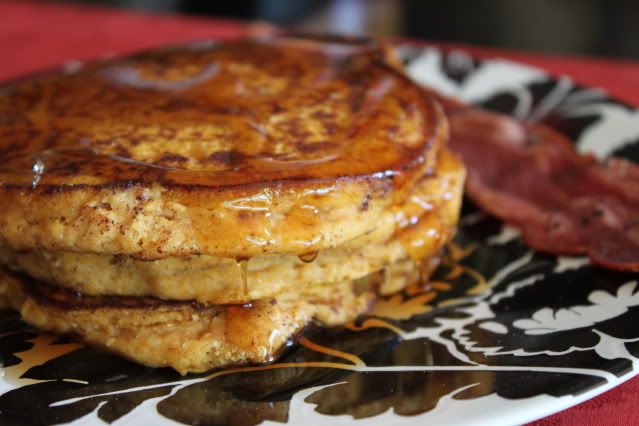 Topped with syrup and sided with a slice of turkey bacon.
Have I mentioned that I loveeeee the fall?!
♥ As it goes unsaid by now, let today be a reminder of just how precious and valuable life really is. Also, let it be in remembrance of all of the innocent and brave who lost their lives 11 years ago today. 9/11/01 ♥
Question:
What is the first sign that fall is officially here for you?