It's already 2:30 on Monday afternoon so that should say that the day is moving quickly.
Wrong.
I feel like this Monday is taking for-ev-er (10 pts. for naming that movie!) to move along!!
At least a good lunch was able to break it up a bit.
Lunch
Have I mentioned before that I love having leftovers in the fridge?
Just in case I haven't, I love having leftovers in the fridge!
I started today's lunch with some leftover sweet potato chips from last night's dinner.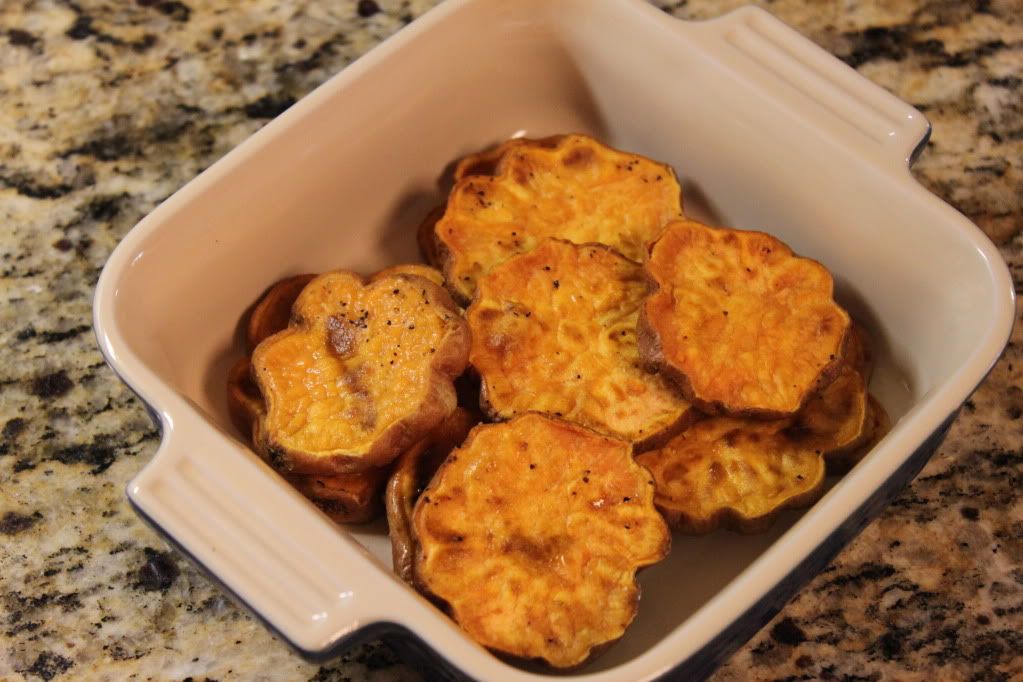 And then topped them with black beans…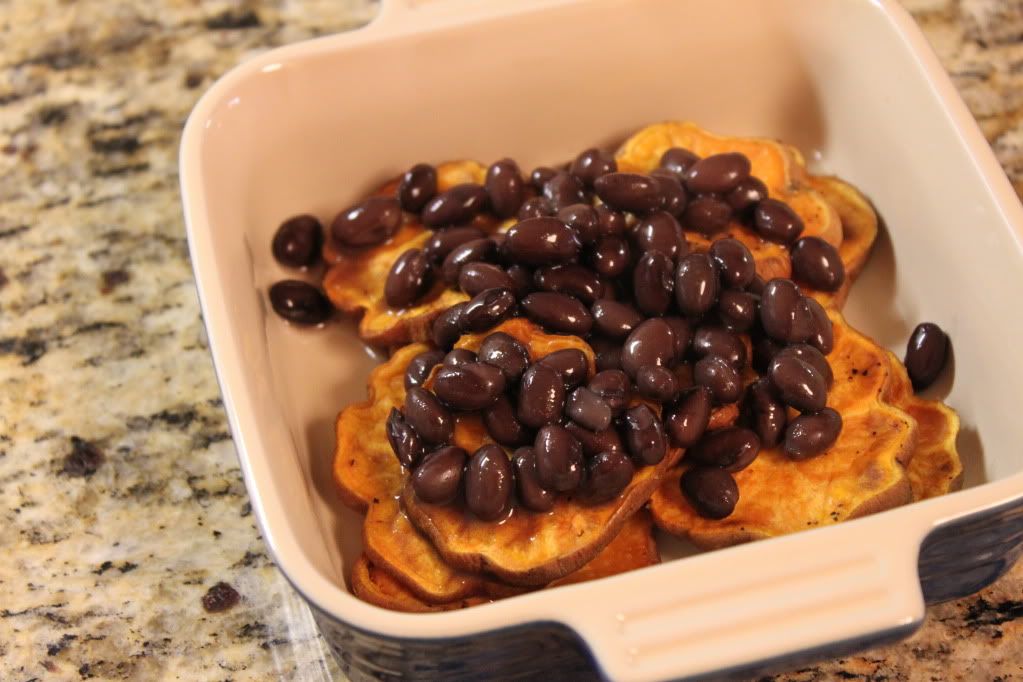 Leftover chicken (again from last night's dinner)…
And shredded cheddar cheese.
I stuck the dish under the broiler for a few minutes to heat everything through and to melt the cheese.
Before topping it all off with some plain Greek yogurt, guacamole and salsa!
Mid-day meal of loaded "chips"?
Count me in!
Really loved the touch of sweetness that was given to the meal from using sweet potatoes instead of regular ones.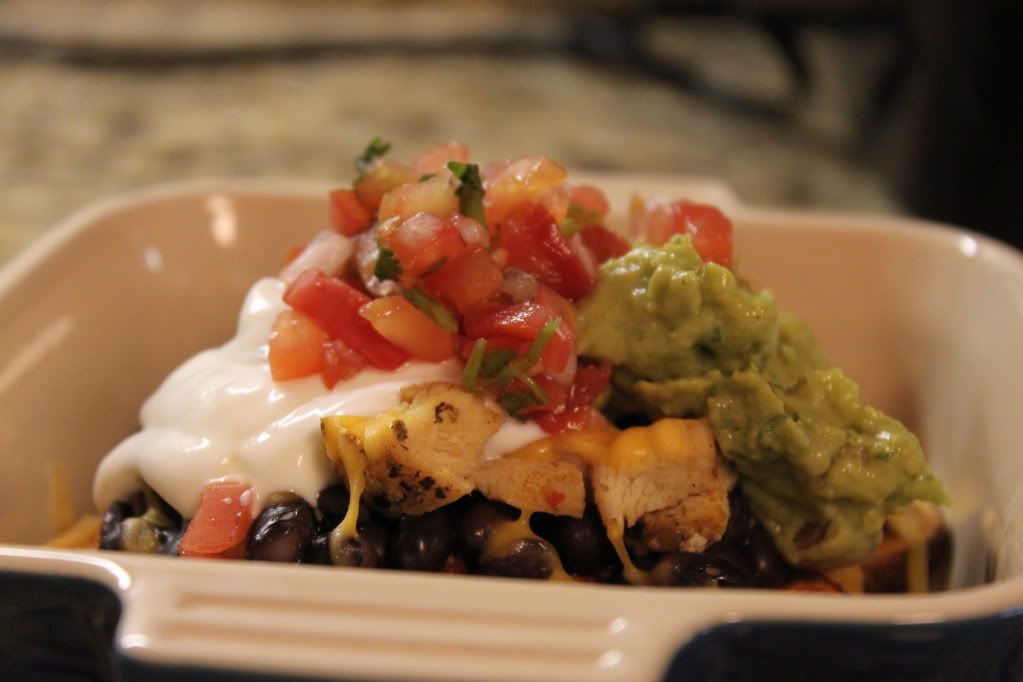 And I also love when a meal just comes together just as you imagined – all from things right in your very own fridge!
Oh thank heaven for 7-11 leftovers!!
[Side Note:  I just got a text from Brian saying, "I did a mile in 6:26!!!".  Watch out world - you know what that means.  Welcome back Competitive Jenny!]
Question:
Are you good at throwing leftovers together to make a new meal?  I love being creative with whatever I have in the fridge – whether it be leftovers from home cooked meals or even from restaurants.  Whatever works!!  If you have been following my blog for a while now, you know that I'm always subbing in the leftovers wherever possible!