Last night I ran my second official 10K race, the Oklahoma City Downtown Dash. My first was an evening race with a 6:00 p.m. start time and my second just happened to follow suit with an even later start time, 8:00 p.m. It was my first time running a race with such a late kick off but with how hot the weather was yesterday, I'm glad it was a night race.
The race was presented by St. Anthony's Hospital, which was where the start and finish lines were located. The plaza next to the hospital served as the Expo area with music, a kid's area and different local vendors.
After a pre-race bagel with peanut butter and banana, I walked the 1.6 miles from our hotel to the start line and had some time to relax and get myself ready for the start once I arrived.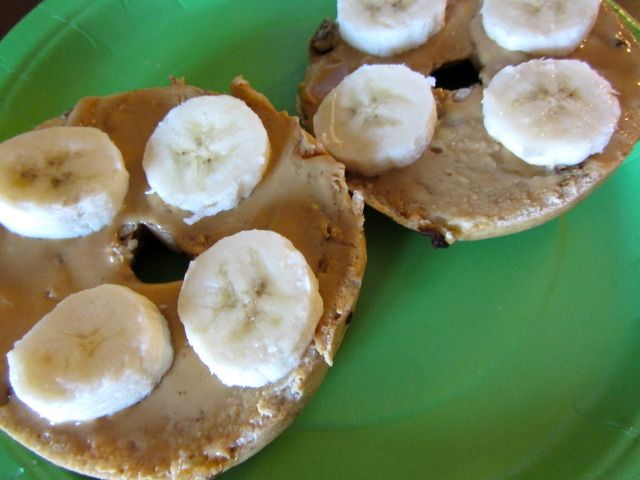 At 8:00 p.m. sharp, the rifle sounded and we were off!
The course made a loop through the neighborhoods surrounding the hospital and was completed once for the 5Kers and twice for the 10Kers. It was a nice, shaded, relatively flat course that made for a delightful run minus the hill to start (and again to start kilometer 6) and a second hill after the 3 (and 8 ) kilometer mark.

(Big props to this man – I was honored to run with him for a few kilometers!)
The race was very well put together. Packet pick up on Friday was painless and easy and the start location and Expo area on race day were easily accessible and organized. The relatively small number of participants made for little crowding and plenty of room to run. Post race there was plenty of water, bananas and snacks available for all runners to help themselves.
I hit the 5K marker at about 25:40 and ended up crossing the finish line of the 10K in 52:50 (an unofficial time). As soon as I was finished, I grabbed water, a crunchy Cliff bar and half of a banana before starting my run back to the hotel.
Nothing like making it back to your hotel room and still being drenched in sweat!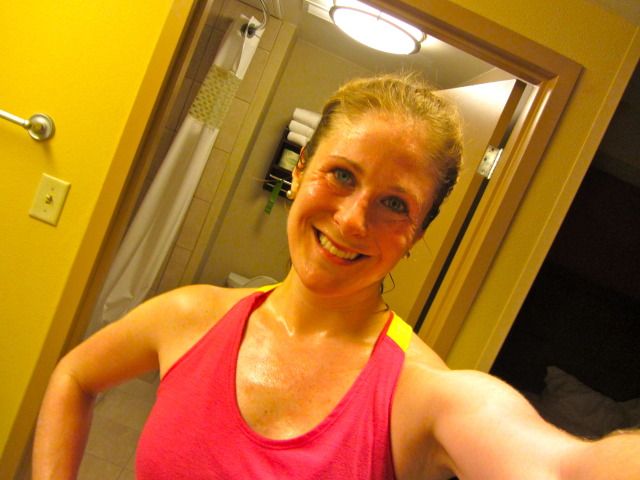 From head to toe too!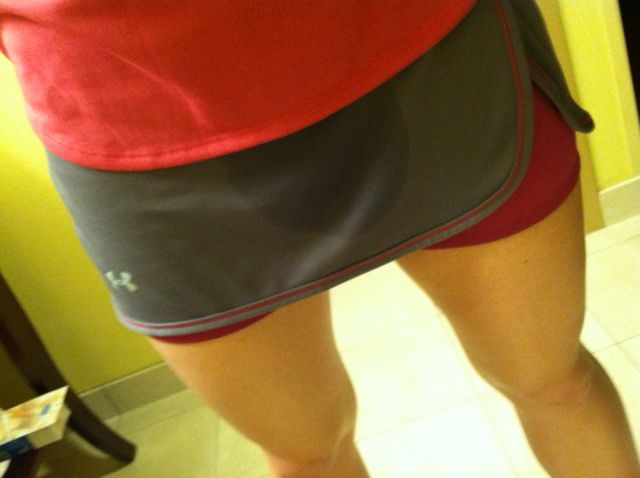 I did drink a lot of water pre-run but I promise I didn't pee myself!
After a protein shake and a quick shower, I made a quick trip to Fuzzy's for two take out tacos. One grilled fish and one ground beef.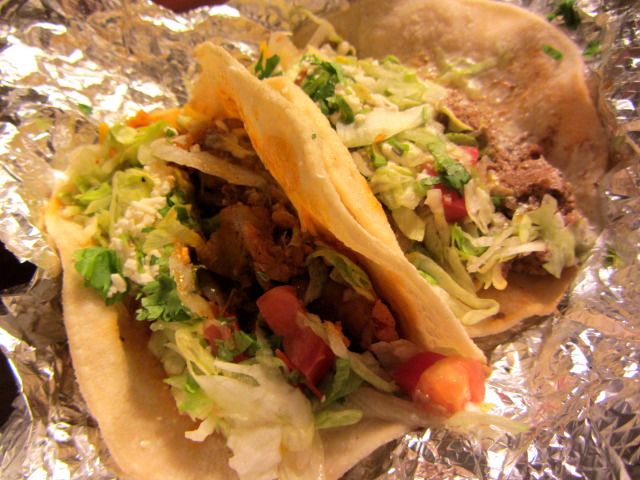 These were seriously gone in a matter of seconds!
The only negative to such a late race start was that I was energized (and hungry) late into the night and even woke up at 4:00 starving! I had to venture to the fridge for a few dates to curb my hunger until the morning!
Overall, the event was a lot of fun and I'm glad I finally got my first race of 2012 in the books (only 6 months into the year!).
Question:
Have you ever run a night race? I ran the Vegas 1/2 Marathon in December too but it wasn't such a late start..even though I was running for a longer period of time.