On the way home from the beach yesterday, we stopped at one of the various produce stands that we passed for some fresh fruits and veggies to stock our fridge. You really can't beat the prices and the quality of the produce when you buy it pretty much right from the farmers themselves.
We purchased a variety of different things but the one I was most anxious to get into the kitchen with was the okra.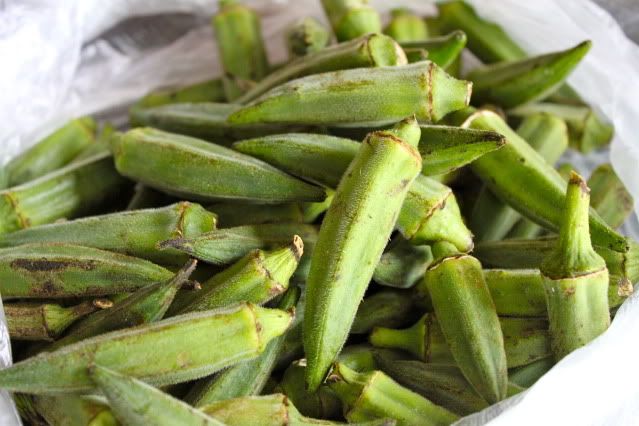 I had never had it before but have seen it in recipes on the internet and on just about every menu on restaurants in OKC.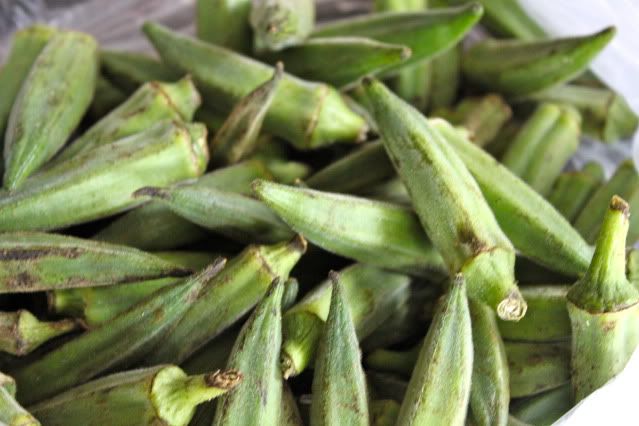 It's been in the house for a little over 24 hours and I have already had it with two meals.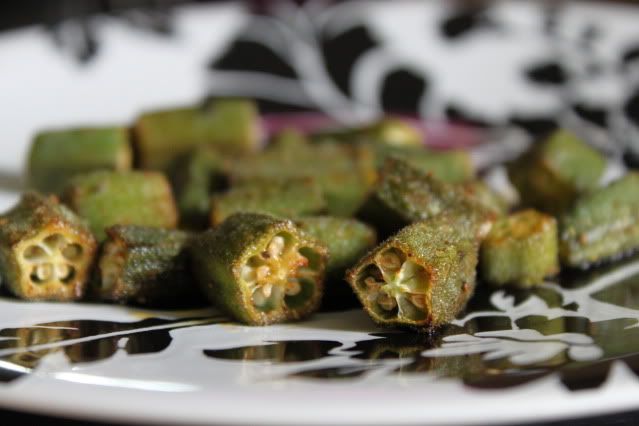 I'm obsessed.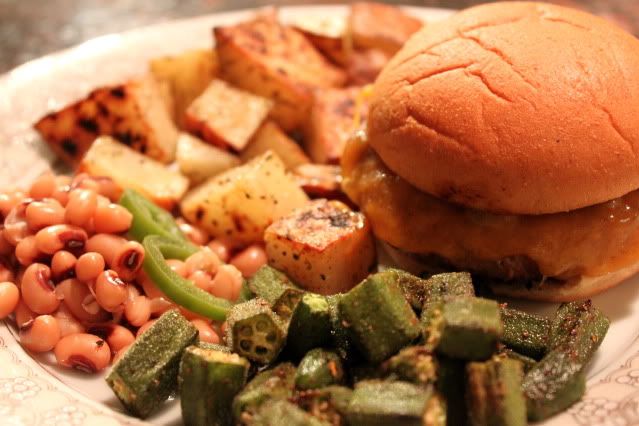 Why didn't I try this before?! Especially the fried okra that I saw on sooo many menus?!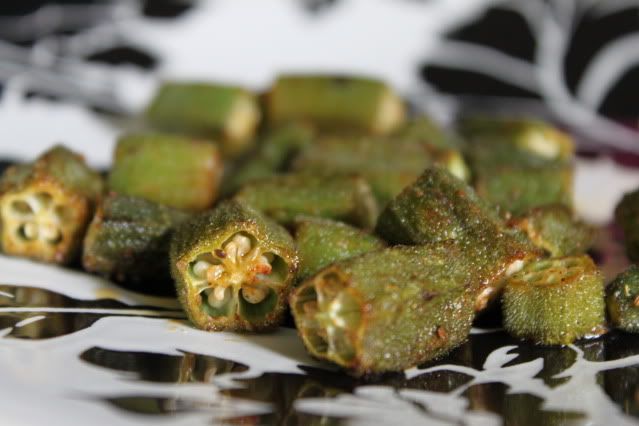 All I did to cook mine was chop it into pieces, toss it with olive oil and Old Bay and then roast it in an oven heated to 425° F for 12 minutes. So simple and so delicious.
If I didn't already know that Brian isn't a fan and wasn't 99% sure my sister and brother-in-law would have the same feelings as him, I would take it to their house for our dinner with them tonight too!
Question:
Do you like Okra? What is your favorite way to cook it?