Is anyone else excited about the Olympics and the craziness that is about to hit over the next couple of weeks?

(click image for source)
I know I can't wait to follow along and watch as much of the games as I can. What I'm most looking forward to?
Swimming – More so men's than women's because, come on, what American isn't anxious to see how many gold medals Michael Phelps wins this year.
Women's Gymnastics – I don't think that this year's team can overcome my love for the 1996 women's team but I'm hoping for some equal entertainment.
Diving – Just because it's awesome to watch.
Men's Basketball – Even though I'm not much of a NBA fan (except for during the finals), I'm excited to watch some of their games and see just how they compare to the real Dream Team of 1992.
I'll definitely tune into the track and field because the runners amaze me and I'm sure I'll catch some of Misty May-Treanor and Kerri Walsh volleyball dominance as well.
Let's go U.S.A!!!!
Breakfast
This morning's breakfast was a blueberry feast.
A yogurt parfait with Kashi's Indigo Morning cereal, blueberry Chobani yogurt and fresh blueberries all layered together.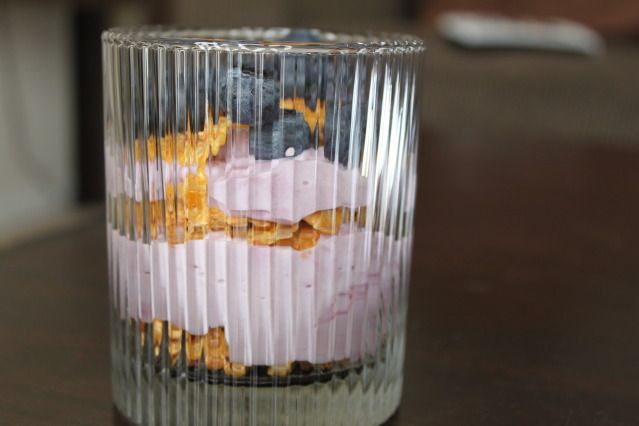 Perfect mix of sweetness and crunch!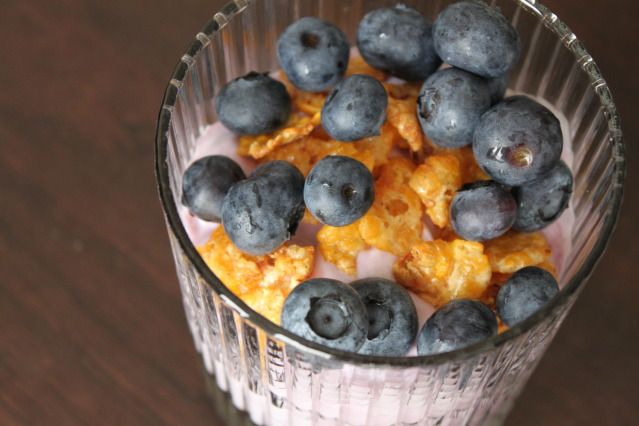 I'm saving my workout for a little later today because right now it is puppy play time! To the dog park!!
Question:
What are you most excited about watching in the Olympics?