Happy Friday!!! TGIF, anyone?!
That saying, TGIF, always makes me miss the days of TGIF television on Friday nights…Full House, Step By Step, Family Matters…ahhh, the good old days.
Workout
In honor of exactly 1 month until the big marathon race day in San Francisco, I took an off day.
Just kidding.
The off day was just because my body is sore and telling me it needs a break. Had nothing to do with the countdown to race day…but while I am counting down…it really is ONE MONTH until my first full marathon!! Ekkk!!
Breakfast
This morning's breakfast wasn't so breakfast like but it hit the spot, so that is what counts.
One over easy egg with couscous and chickpeas on the side.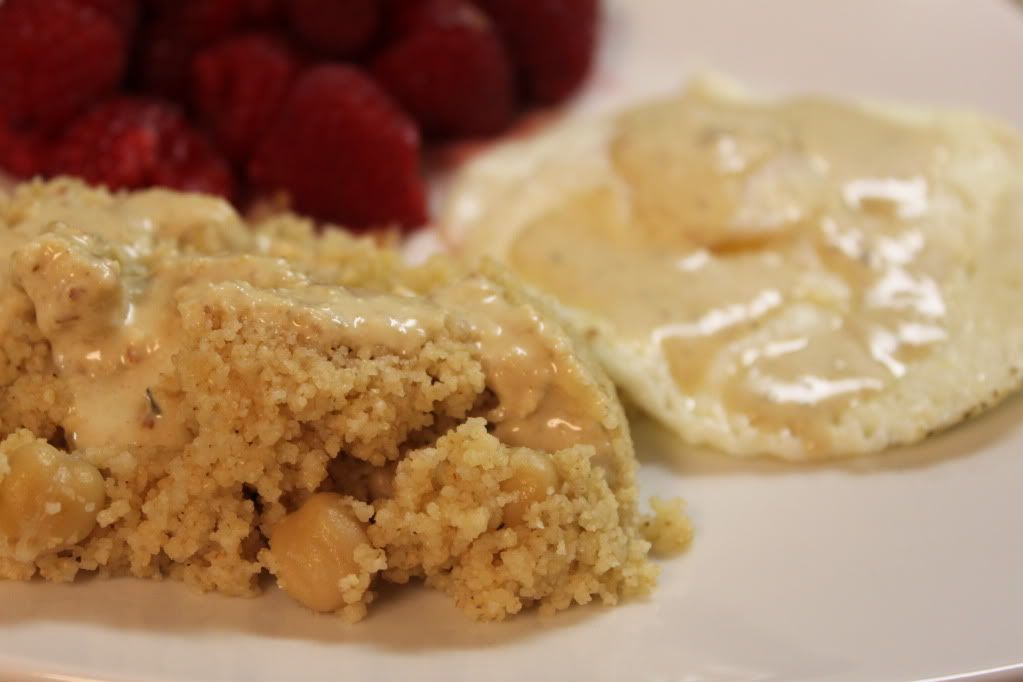 All topped with Mmmm Sauce! Told ya I was going to eat it on everything now!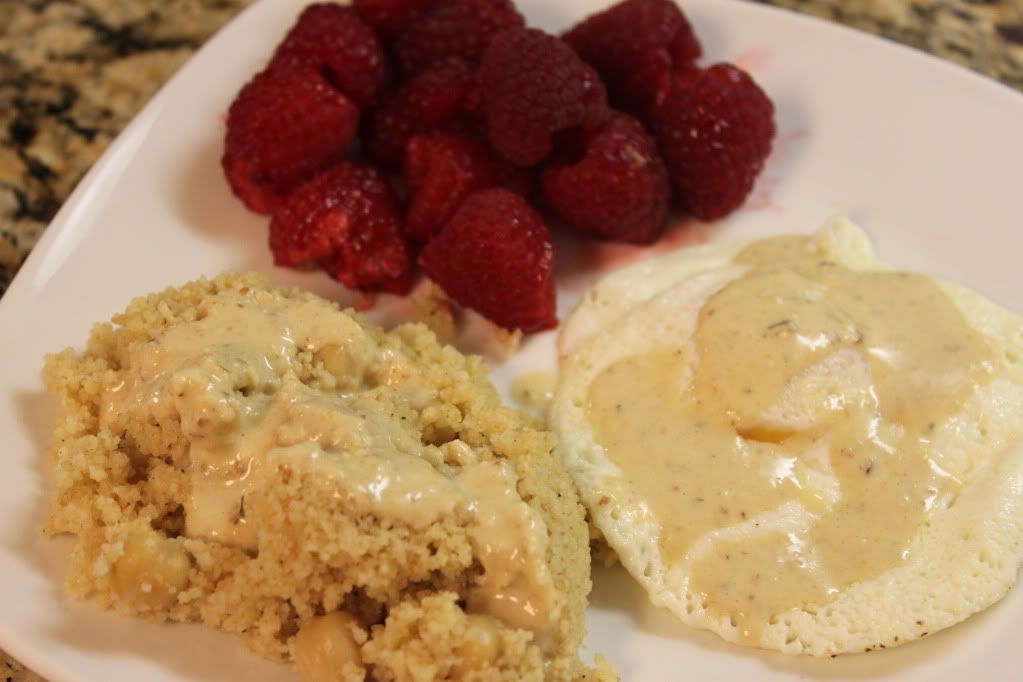 I also threw some fresh raspberries on the plate, but they missed out on the Mmmm Sauce topping…ok, so maybe I'm not going to eat it on everything.
Question:
What was your favorite TGIF show? I loved loved loved Full House…of course!