When I left for Round Rock, I wasn't quite sure how long I would be staying. We had the Savvy Sitter scheduled through this afternoon for Telli-Butt but were toying with the idea of me staying in Texas until tomorrow morning as long as our little guy was doing okay.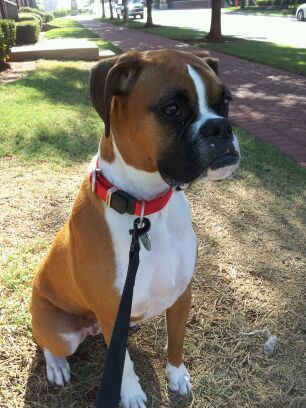 After getting our text message updates from the sitter after her visits with Telli and after speaking with her about it, we have decided that I am going to stay for one more night and will head back home to our little buddy tomorrow morning.
So far, the reports from the sitter haven't been too bad.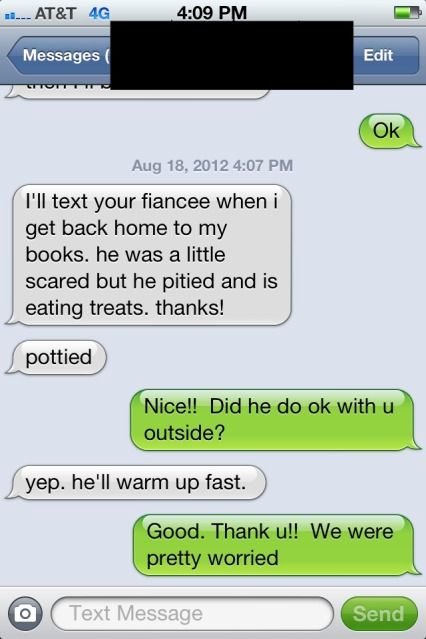 He has been scared but is letting her pet him and is enjoying his walks outdoors with her as well.
He's not eating as much as we had hoped he would for her but maybe that's because he helped himself to his whole box of treats between visits.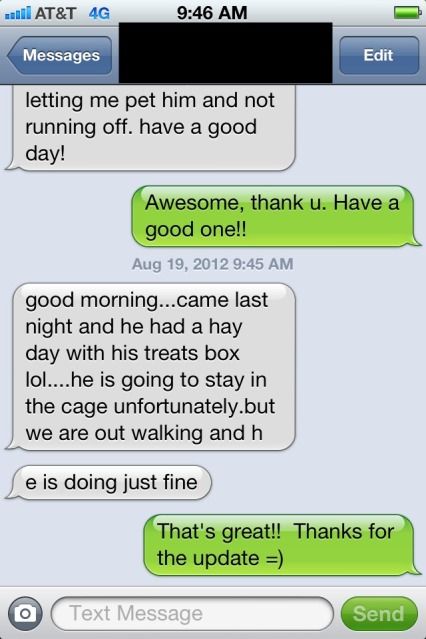 She left him out of his cage for a couple of hours to see if he could behave himself and to give him a little more room to stretch his legs but that was obviously a no go. All cage time for this big boy until Mommy gets home tomorrow!
Can I mention that I absolutely love that we get text message updates after each visit from the sitter?!  We anxiously await them!