Today turned out to be a great day for baseball.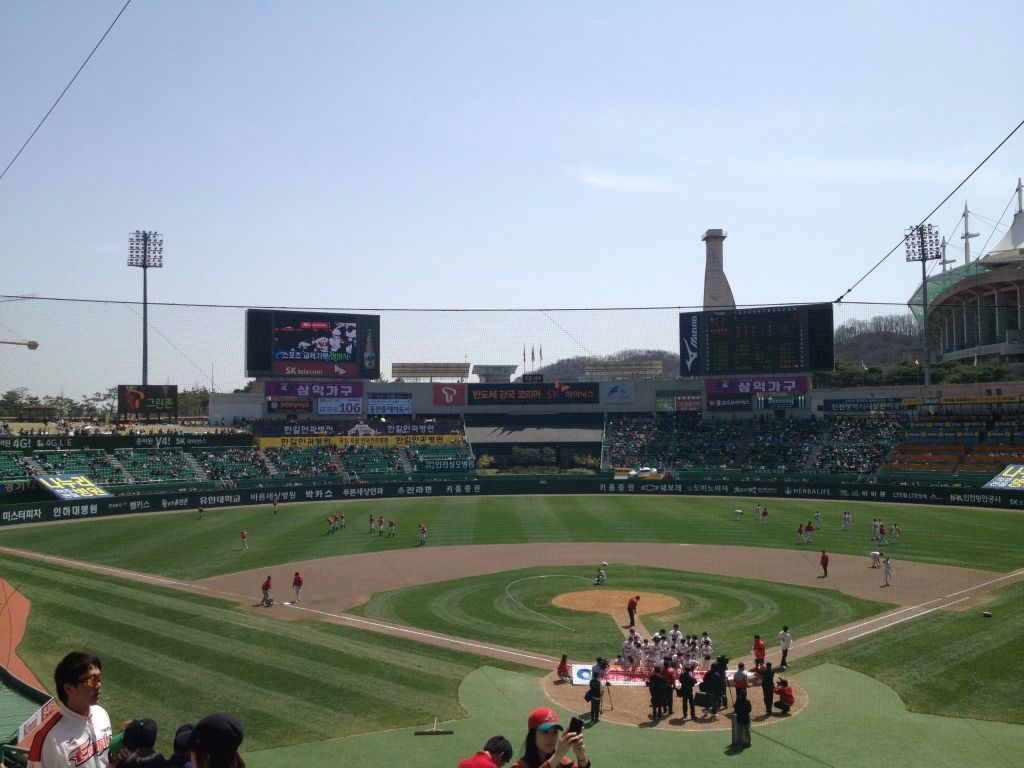 The sun was shining when I got to Munhak Stadium.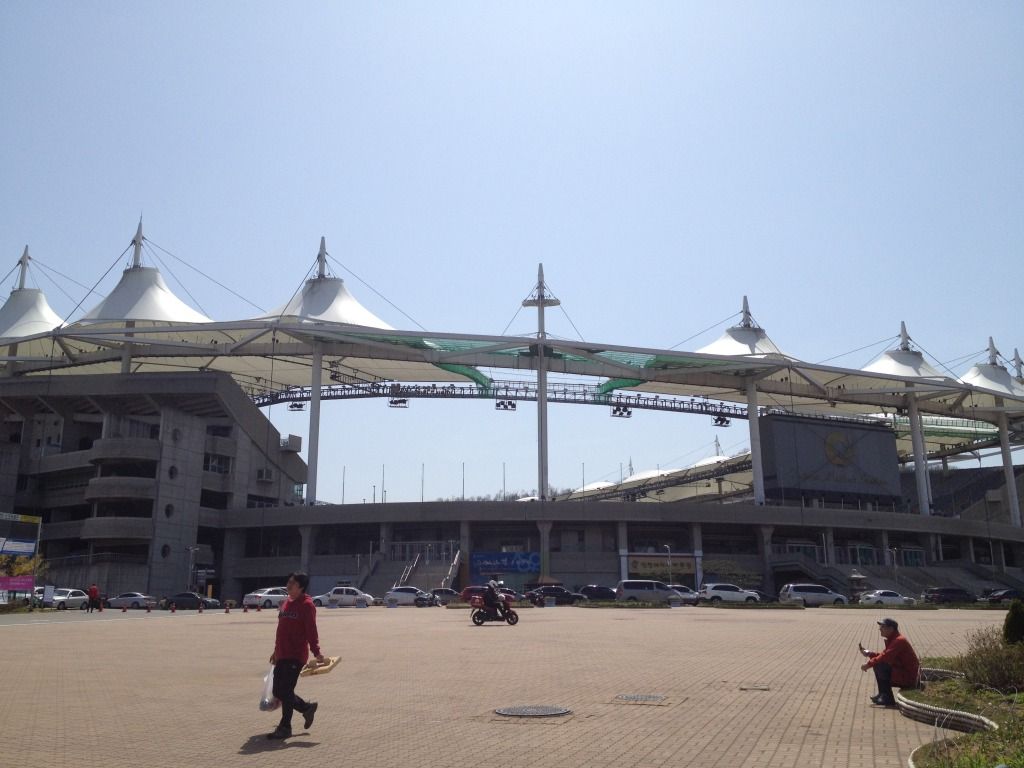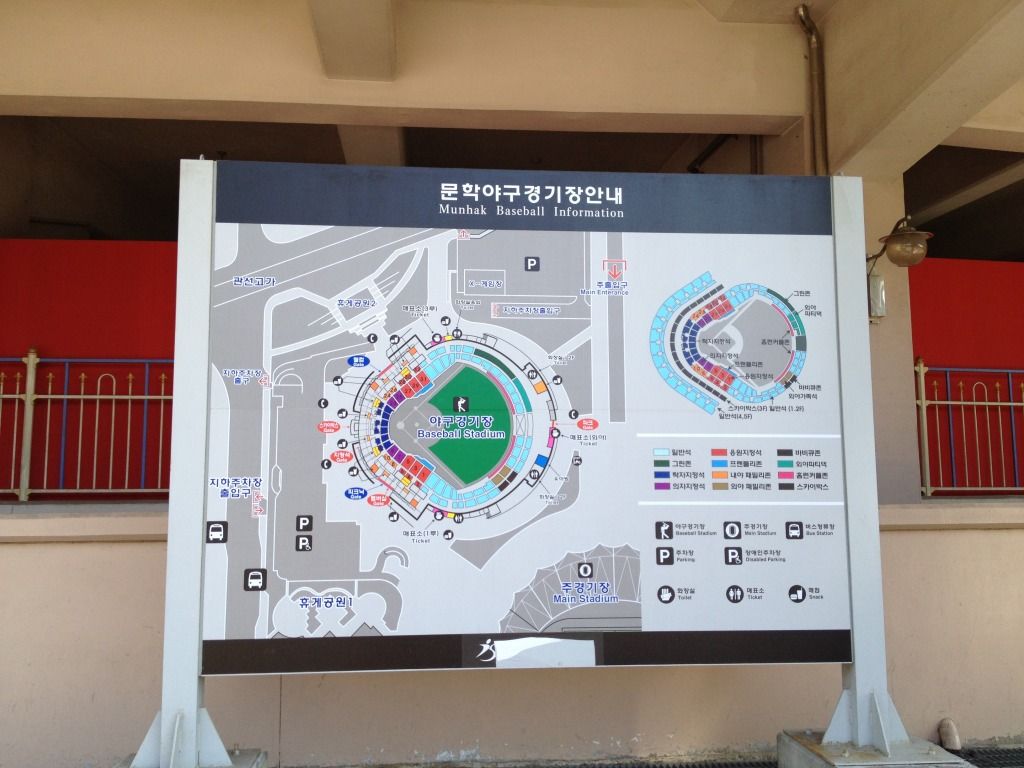 I arrived a little early and was able to catch the end of Brian's warmup in the outfield.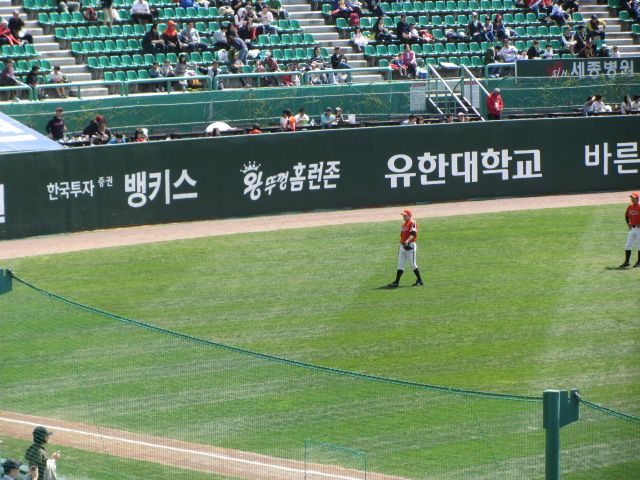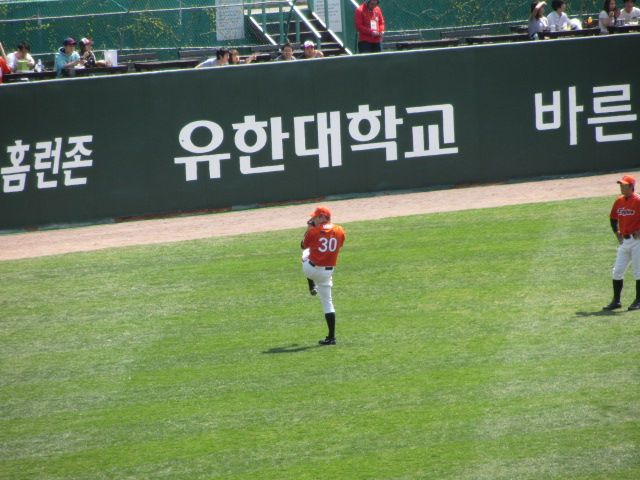 I grabbed a quick coffee from the concession stand to accompany my bottle of water for the game.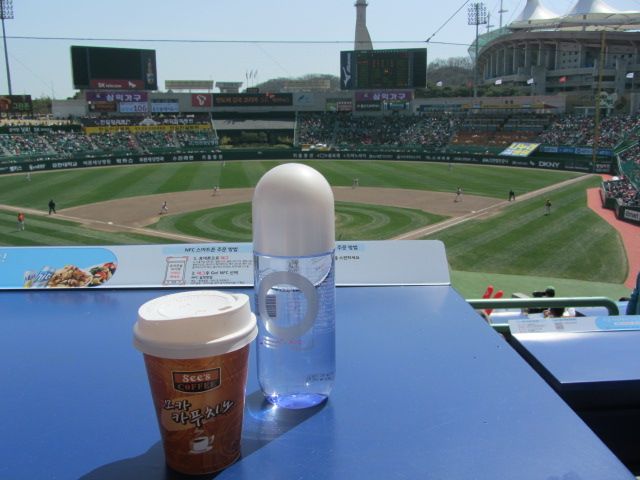 And then settled into my seat to watch some baseball.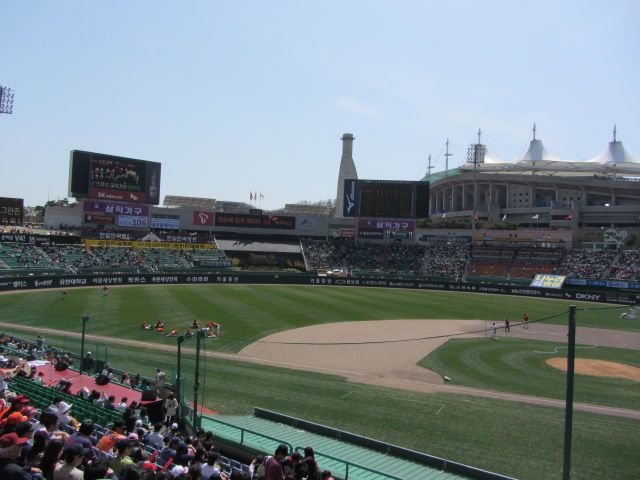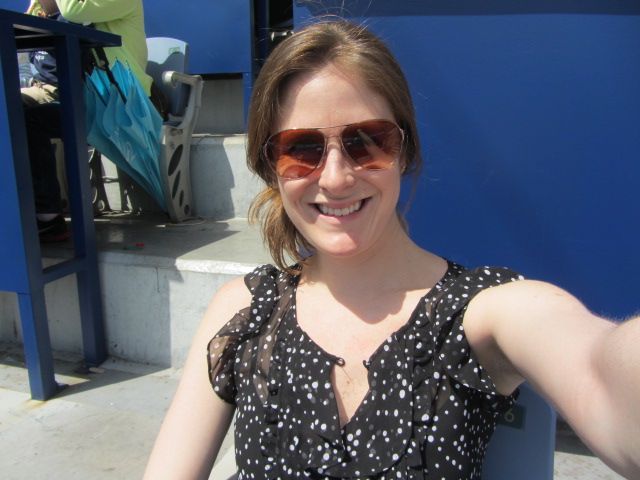 Maybe I should have thought about the fact that I'm as pale as pale can be and sunscreen probably would have been a good option for my bare arms. Whoops.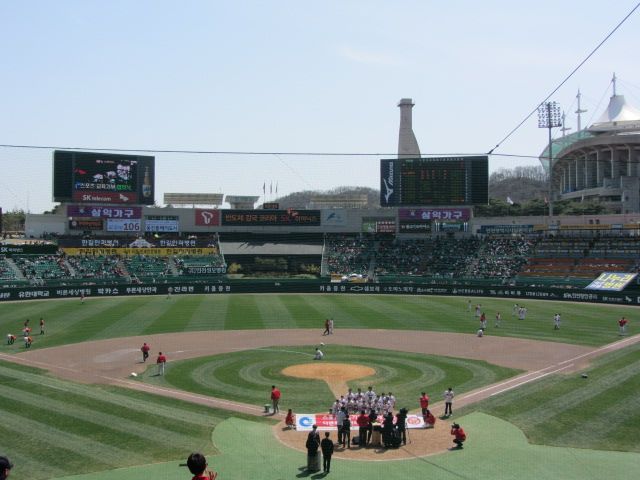 Once the game started my focus was solely on B and the Eagles. I was so excited to see him throw his first pitch of the season.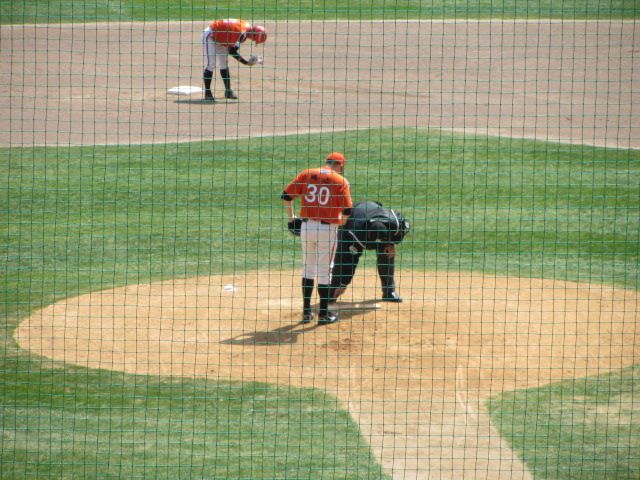 I love watching him out there on the mound focusing in on the plate, winding up and releasing his pitches.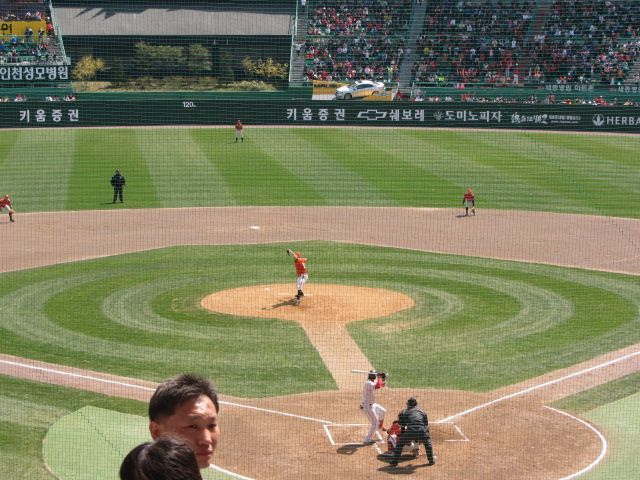 Too bad the baseball Gods just weren't siding with him and the Eagles today.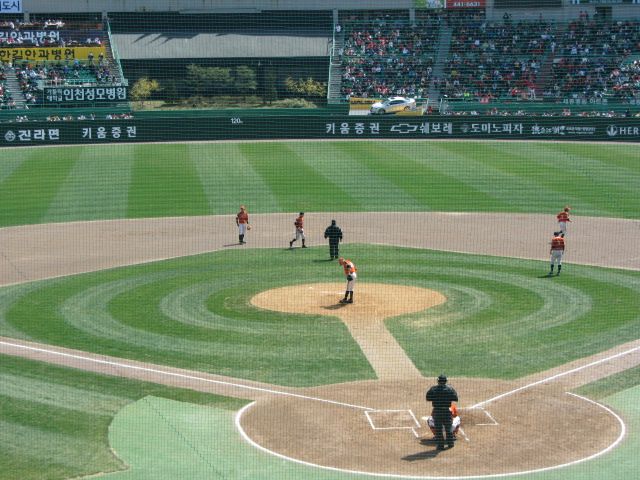 It wasn't the outing we were hoping for and it was cut a lot shorter than we had hoped but regardless I am proud of him.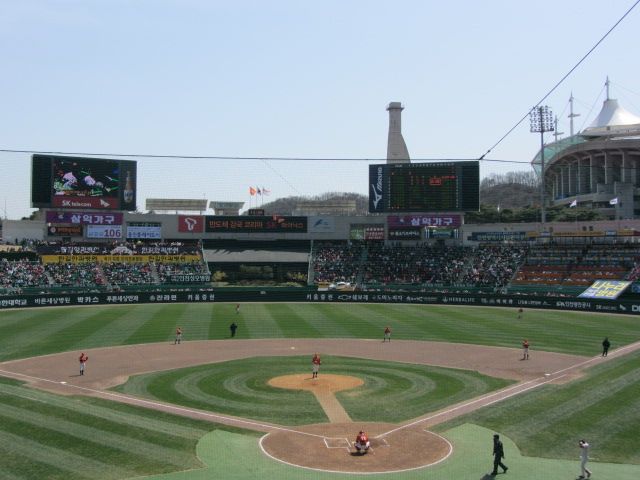 He has his first Korean start under his belt and it's onward and upward from here.
I still couldn't be any more proud of him.
After he was done pitching, I had to get myself out of the sun so I headed to the Incheon bus terminal to hop on a bus back to Daejeon. Unfortunately, they all were sold out until 5:17 p.m. so I had some time to kill at the terminal.
Luckily a department store and Emart are attached so I was able to find a place to settle in for a meal while I waited.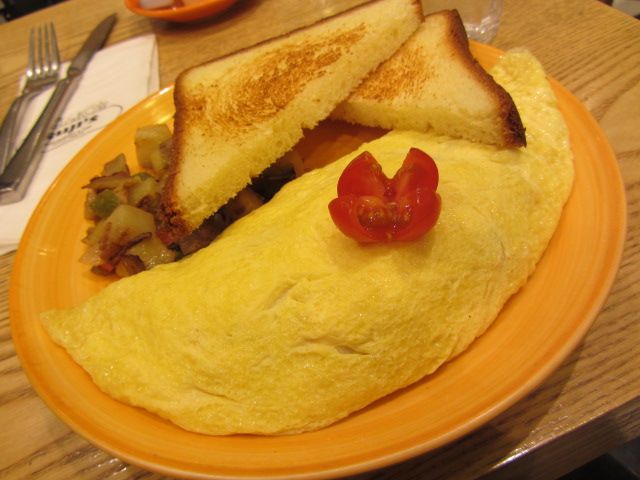 Suji's Deli was amazing. As soon as I had my first bite of food, I grabbed my phone and searched for other locations in South Korea, hoping there was one in Daejeon.  Unfortunately they are only in Seoul and Incheon but I'll be back when we are back in town here or back in Seoul!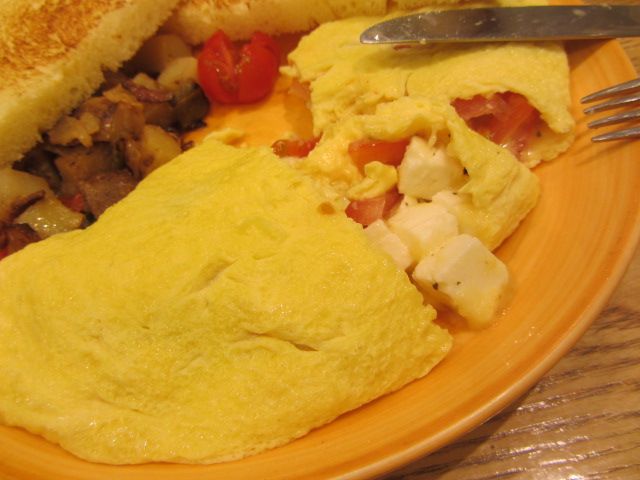 I had the Italian omelet. Mozzarella, basil and tomato. Look at those chunks of mozzarella. Yum! And the potatoes…O.M.G. amazing!
After I was done eating, I headed out the platform to wait for my bus to board.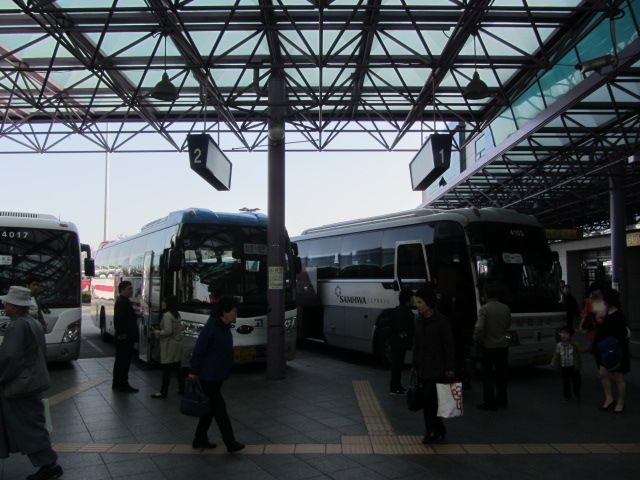 I still had a few minutes and thought better of the idea of not making a restroom stop before leaving so I grabbed my bags and headed back inside. The first stall to open was the one with the "children" sign on the door, which I figured meant it had a changing table or baby seat.
Nope. It had a child sized urinal and toilet. How freaking adorable is that?!
I made it back to Daejeon in one piece and immediately set out to gather some things for an impromptu date night. I know that Brian needs a little pick-me-up and like I said before, I'm proud of him no matter what happens out there on the field, so I gathered a few of his favorite things and now I'm waiting patiently (with the goodies) for him to make it back.
Outback take out, make at home brownie sundaes (with both of our favorite flavor ice creams) and beer! Perfect date night up ahead!