As much as Brian and I both were looking forward to Opening Day here in Busan for the Korean baseball season, unfortunately there was a little change of plans and we experienced a little different kind of "Opening Day" for us.
Opening Day in a Korean hospital center that is.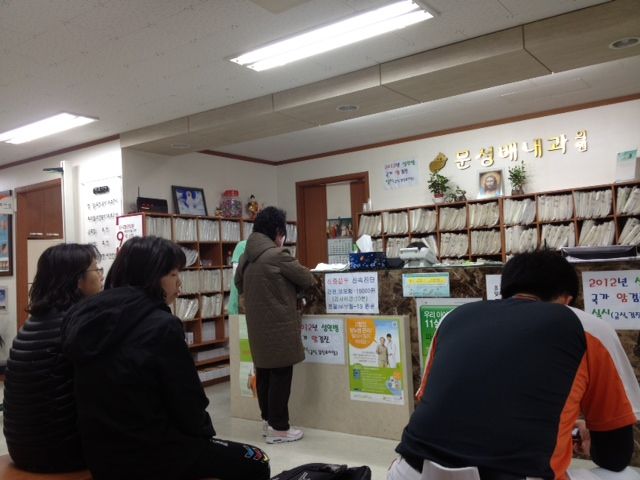 Yesterday morning Brian wasn't feeling very well and by the time he made it to the hotel in Busan, he was beyond under the weather. He had a night very similar to mine a couple weeks ago which made for a long one for both of us (hence why I was up at 4:00 a.m. to catch some of Opening Day back home in Baltimore).
Since this morning rolled around and he was still no better than the last time the trainer checked on him last night at 10:45 p.m. it was time to make a trip to see a doctor.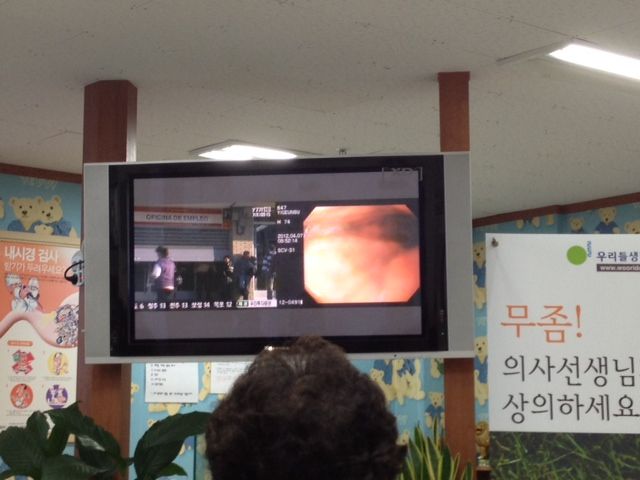 (that is actual video on the right of a patient's intestines that was in the clinic this morning!)
Phil and one of the team trainers took us to Dr. Moon's Internal Medicine Clinic to have Brian evaluated.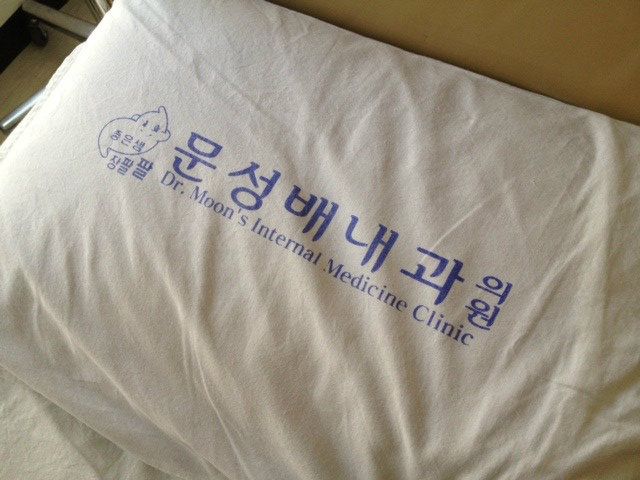 After getting his temperature and blood pressure taken and some pressing and prodding on his stomach, they determined it was food poisoning of some sort they sent him into the back to get hooked up to an IV.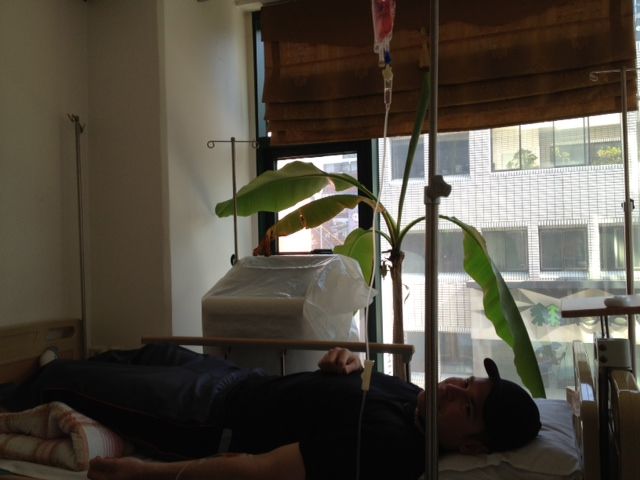 We spent a little under two hours in the clinic with Brian hooked to the IV and resting while I sat and waited patiently for the bag to empty.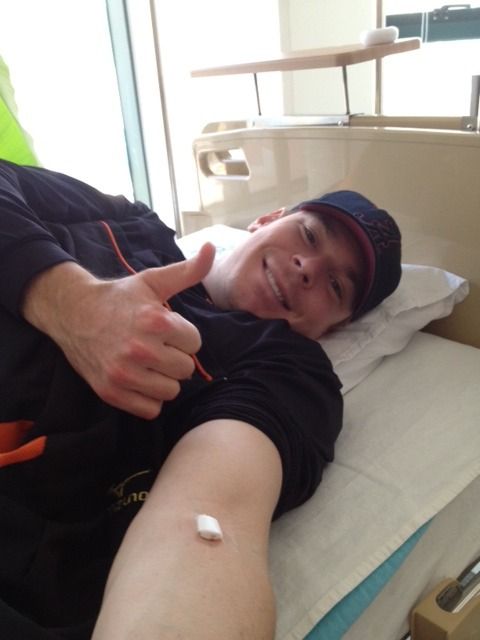 We left the doctor's office with a prescription of more Korean medicine that we don't know what it is for Brian to take.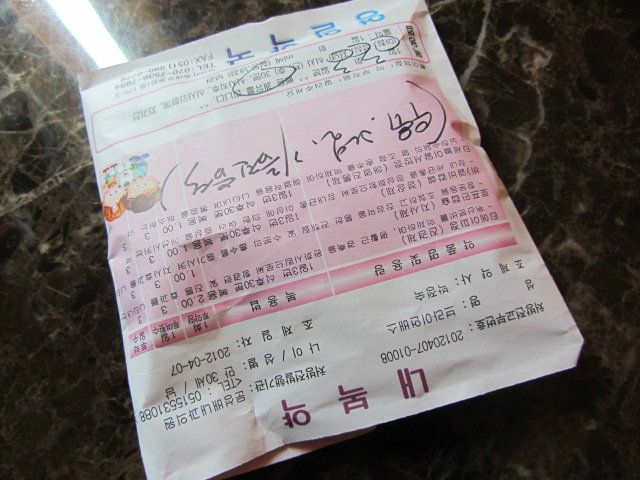 One packet after meals.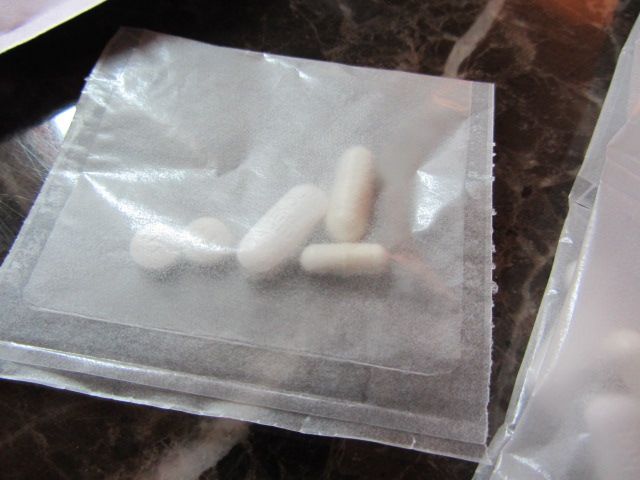 Lunch
When we got back to the hotel, Phil has some riced soup sent up for Brian to have for lunch but if anyone knows Brian, they know soup isn't his thing.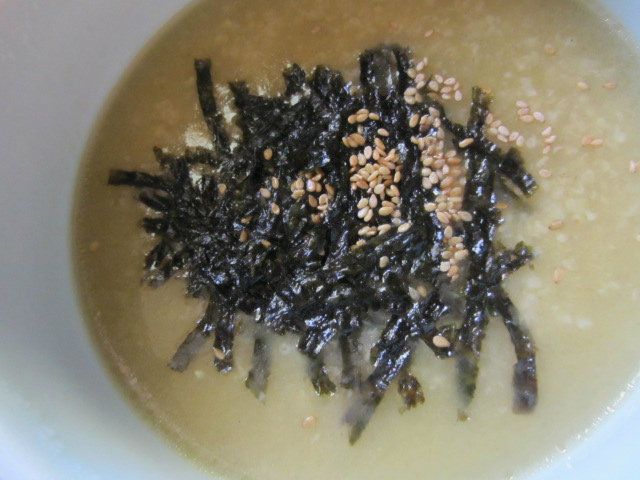 So we ordered some pasta that came in a plain sauce with peppers and onions (that he picked off) for him to eat.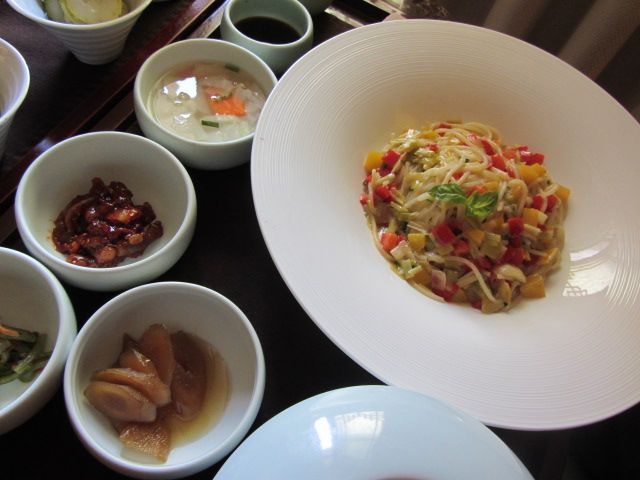 While I ate almost this entire spinach and Gorgonzola brick-oven pizza.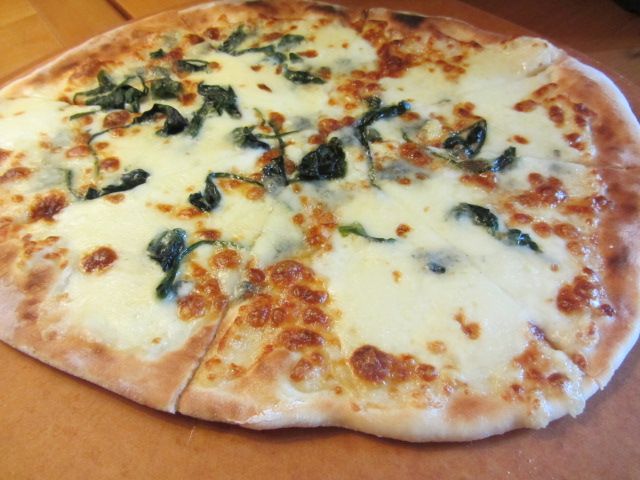 I was starvingggg!
Since B is under the weather, the team wants him to stay here and rest today so no Korean Opening Day for us. We are both disappointed but getting him back to 100% before his start next week is our top priority, so rest it is!
I guess my first regular season game will have to wait until Tuesday in Cheongju!
Off to lay low for the day until I try for a workout a little later in the afternoon.
Question:
Have you ever been treated at a health clinic abroad?