Workout
I wasn't sure if I wanted to get a run in this morning or call today my off day (as it was scheduled to be) but ultimately, the early morning was calling my name and I hit the streets for an easy, short run.
2.07 miles in just over 16 minutes. Seriously loving that 8-minute miles are once again considered "easy" for me. It took a long time to get back that this place after last fall's race calendar and a little fall out with my love of running but now that I'm back, I don't plan on letting that change!
Breakfast
When I got back to the apartment, I had my sights set on making chocolate protein pancakes with pomegranates. However, that was an epic meal fail…on multiple levels…so I resorted to pancakes that I had previously made and had frozen to save the morning.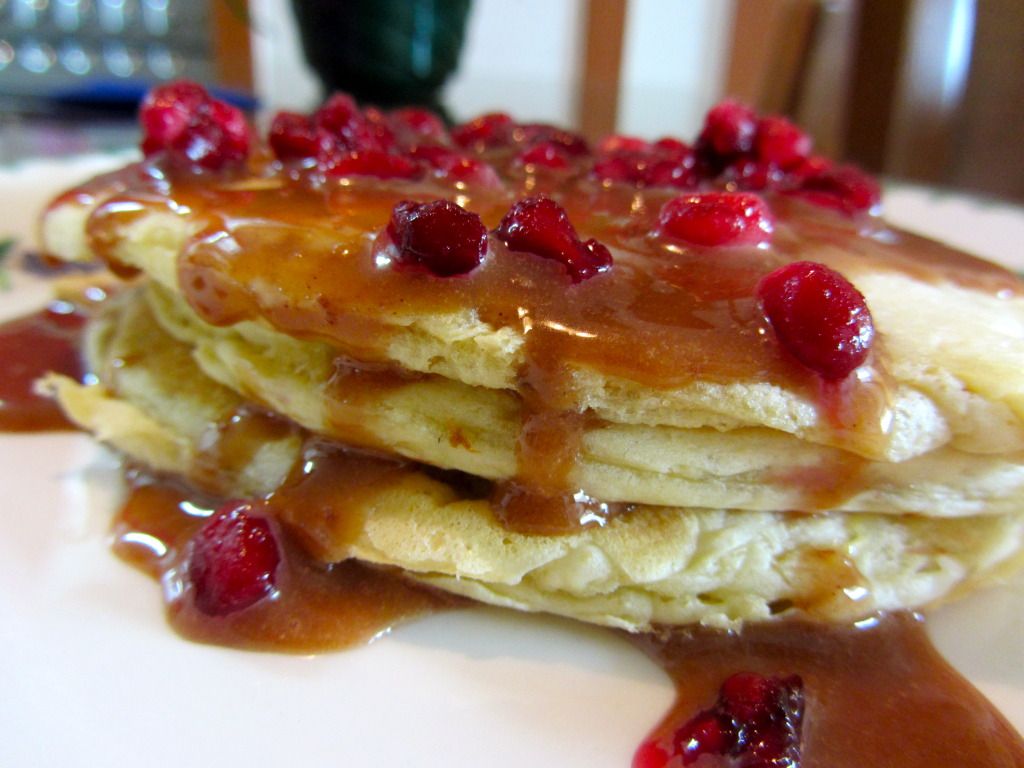 I topped them with peanut butter protein syrup and frozen pomegranates and my morning was instantly back on track. Way better than the chocolate protein pancakes would have been anyhow!
I have plans to get in a long walk this afternoon to enjoy the sunshine since the past two days have mostly been spent indoors but otherwise, I need to crack down and study, study, study…
…and I keep saying how much I miss college and learning, studying, taking exams and writing papers. Hah! I'm quickly remembering why I was so anxious to finish all those years ago!
Question:
What is considered an "easy" paced run for you?
Do you like studying and learning new material?