For our second trip to Incheon, the hotel that the team usually stays in didn't have enough rooms to hold the entire team (I guess housing a whole baseball roster plus coaches can pose some issues for a popular hotel) for the three days we were in town so instead we stayed at Paradise Hotel.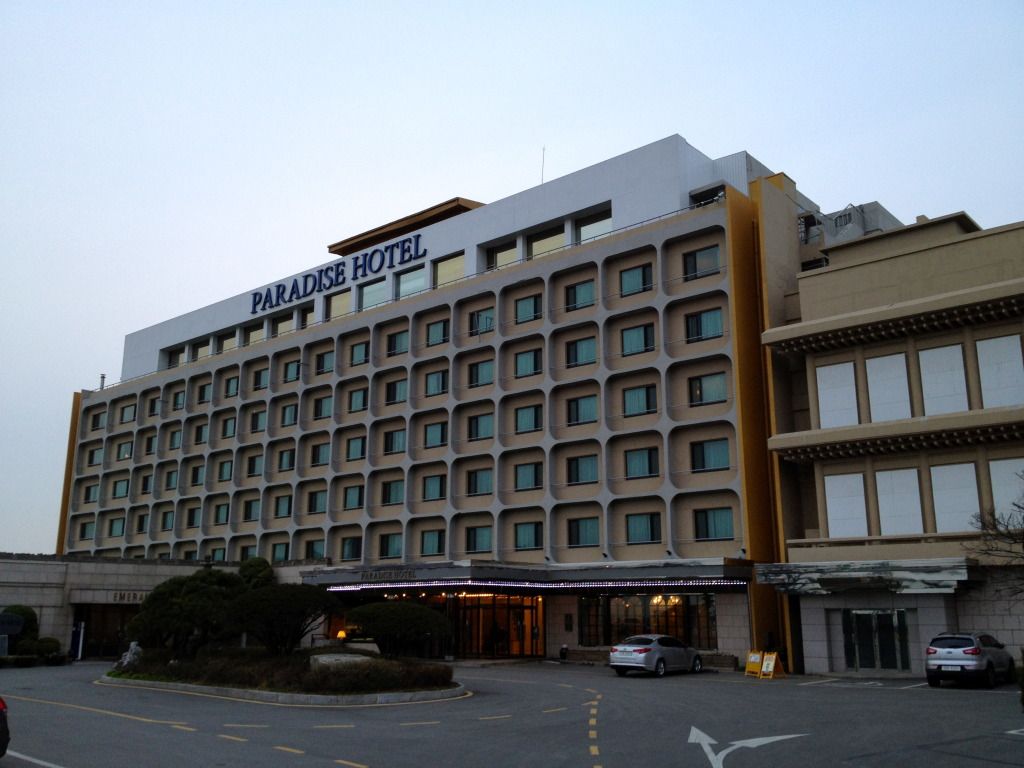 The hotel has a smaller lobby with stairs directly in the center that lead to all floors. My favorite feature of the hotel!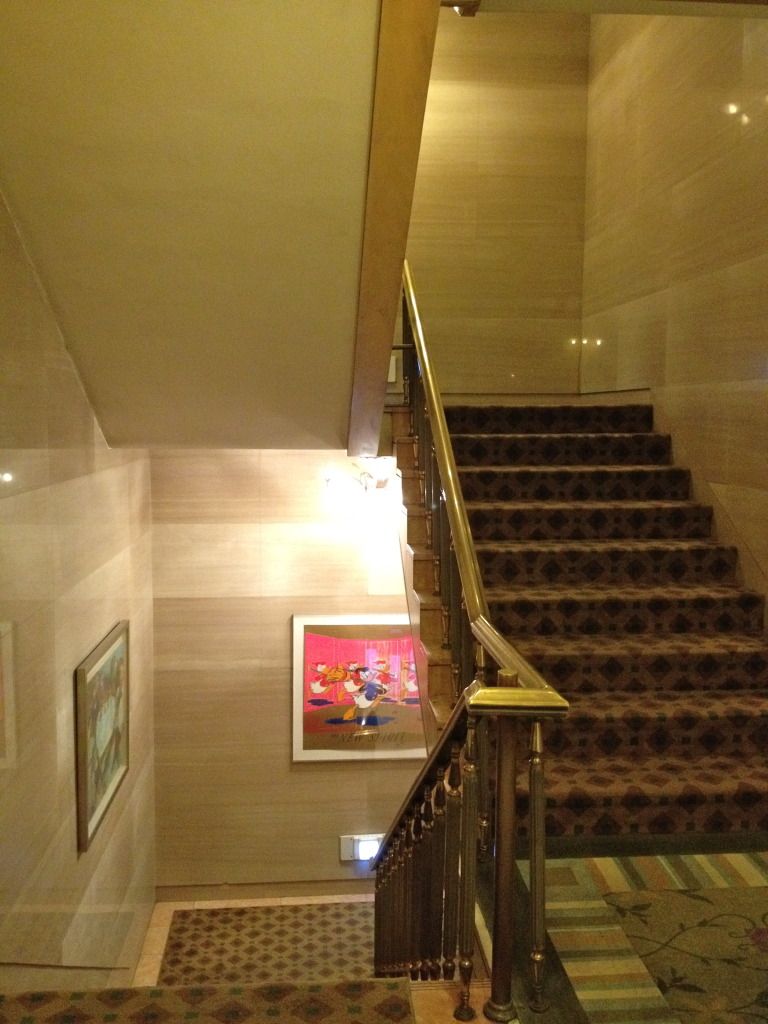 Rooms
The rooms are of a decent size, however, ours had two queen size beds in it which led to some tight spacing in the free area around the floor for us. In other words, it wasn't as easy for me to get my workouts completed in the room.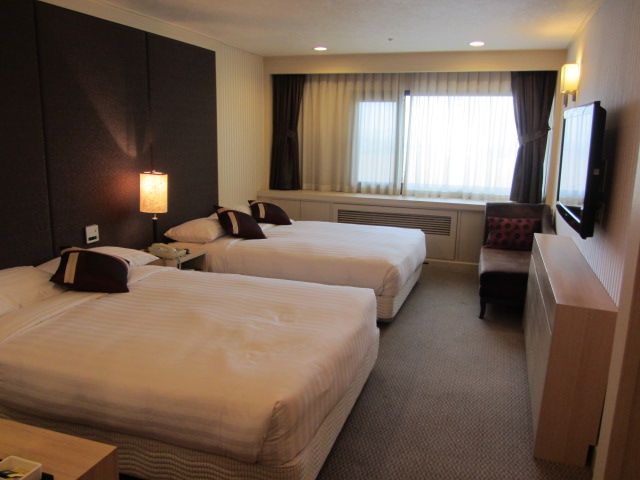 There was a nice desk area which was suitable for blogging and studying.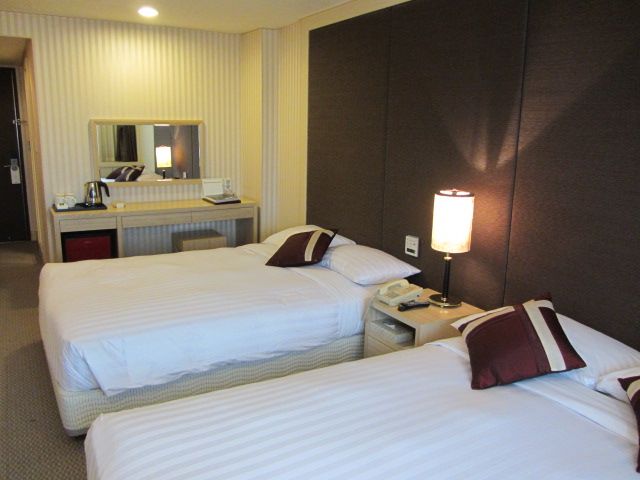 As usual in the majority of the rooms we stayed in throughout South Korea, there is a mini bar available, featuring drinks, select alcohol, and toiletries you may need during your stay. In addition, a hot kettle for coffee and tea making and a fridge (although very tiny) for food/drink storage.
The views around look out over the port of Incheon. Very pretty.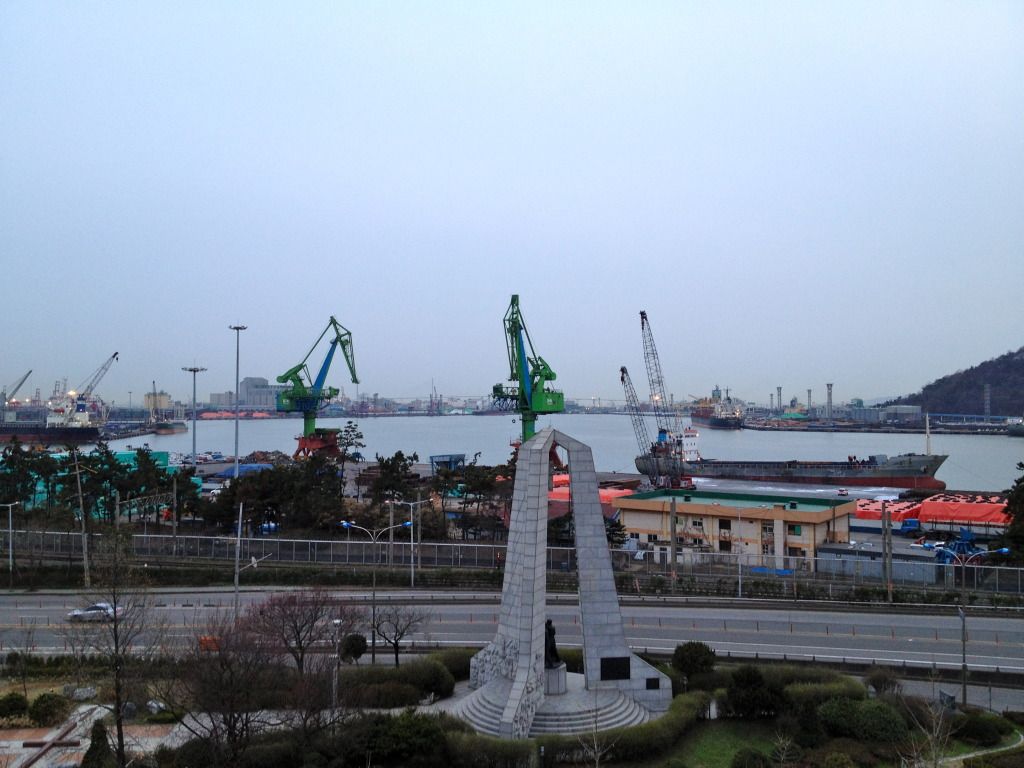 The bathrooms are of mediocre size.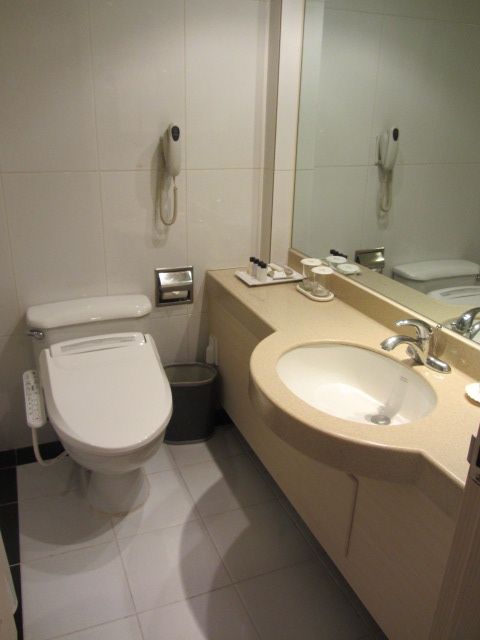 Full tub showers.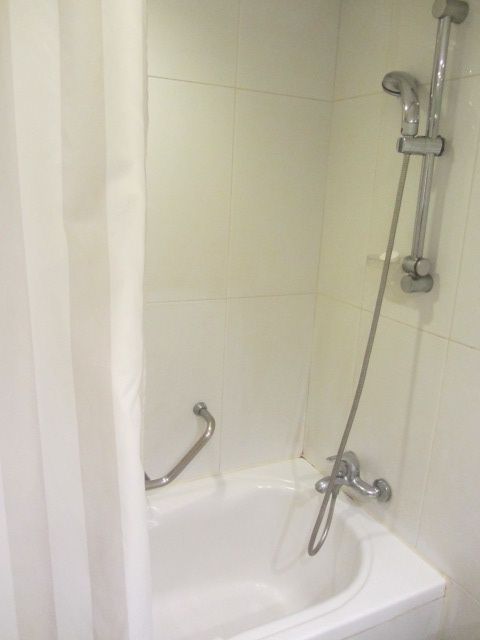 And toilets with full electric bidets.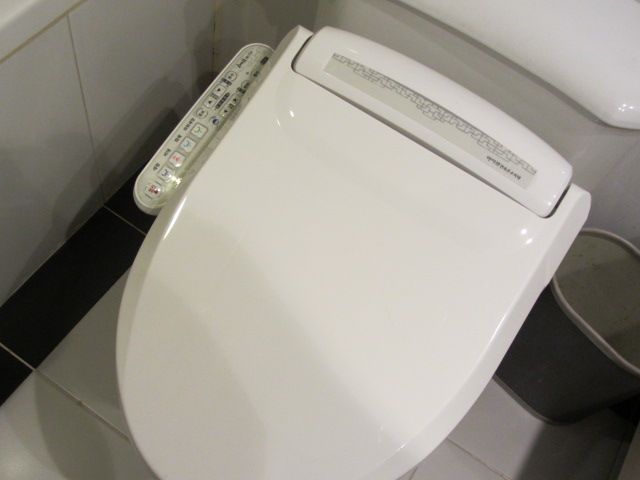 Restaurants
The hotel has one restaurant for breakfast, lunch and dinner dining.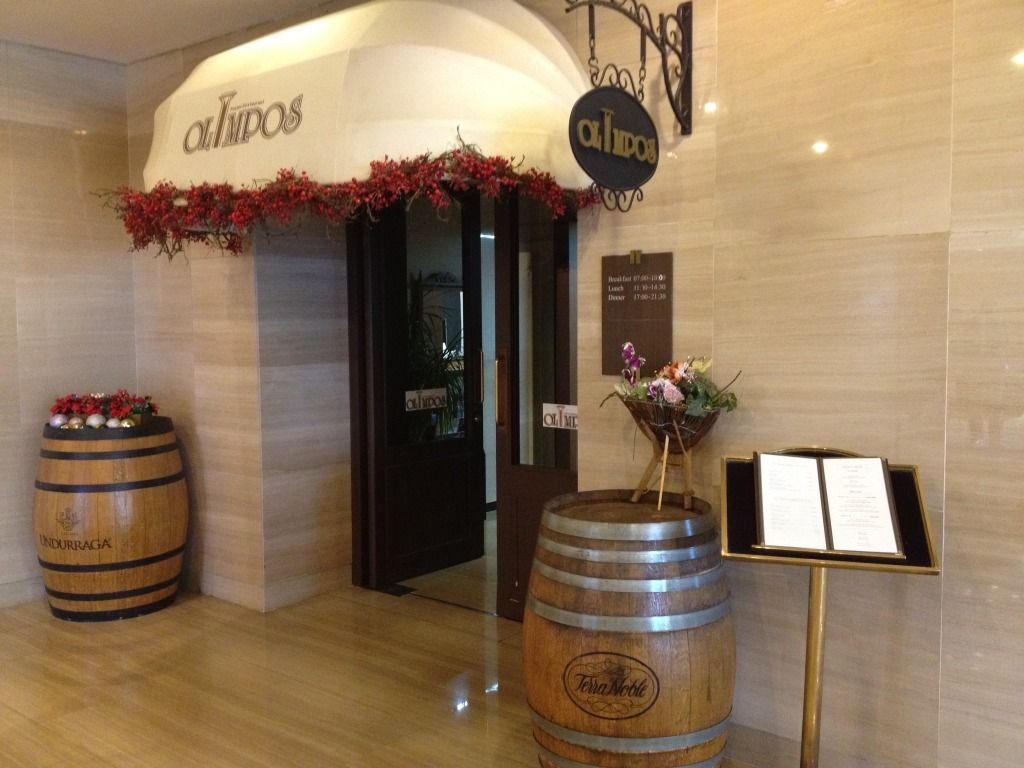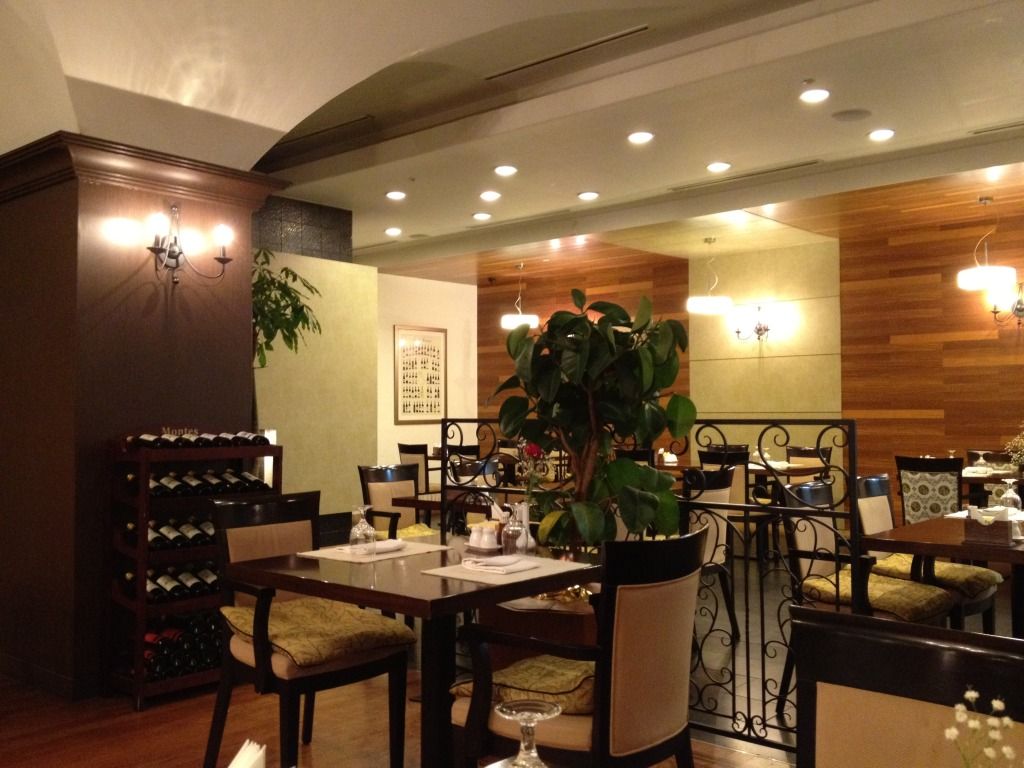 Olimpos is a "fusion" restaurant with Western, Korean and Japanese options. Both lunch and dinner that I had in the restaurant were delicious but the menu didn't have that diverse of options available.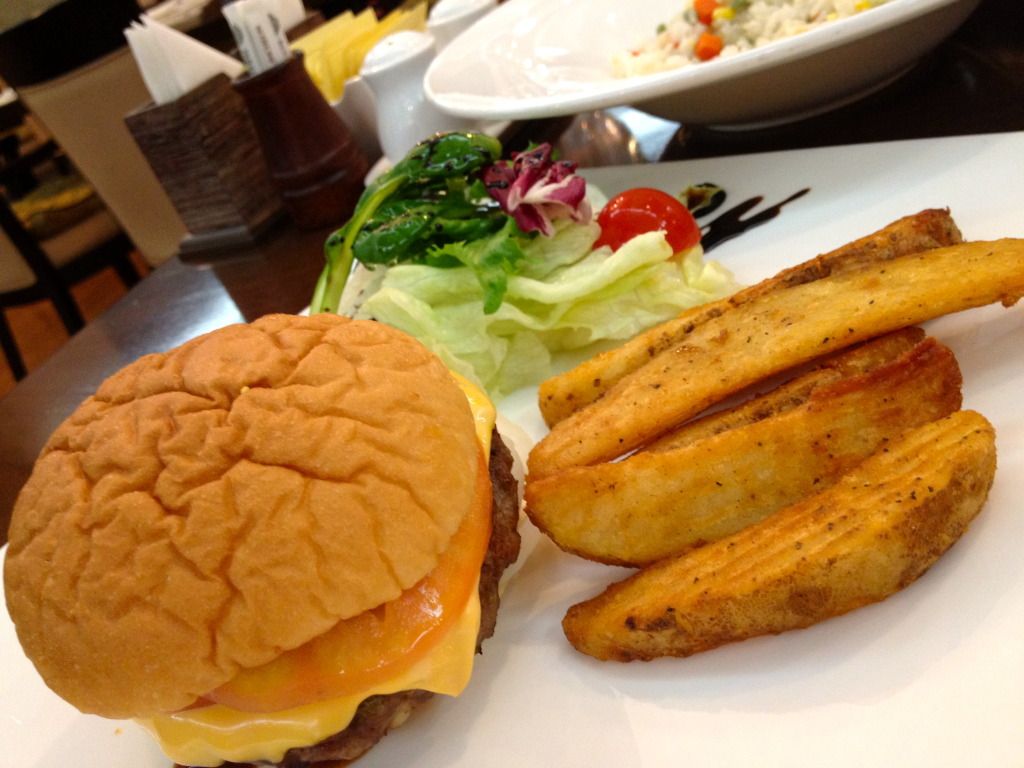 Room service comes from the same restaurant and the menu only had two options for breakfast and about ten other options for lunch/dinner. The hours are only from 7:00 a.m. until 9:30 p.m. which didn't make it easy for us for post game food.
Again, the breakfast we had from room service was good but you didn't have many options to decide between.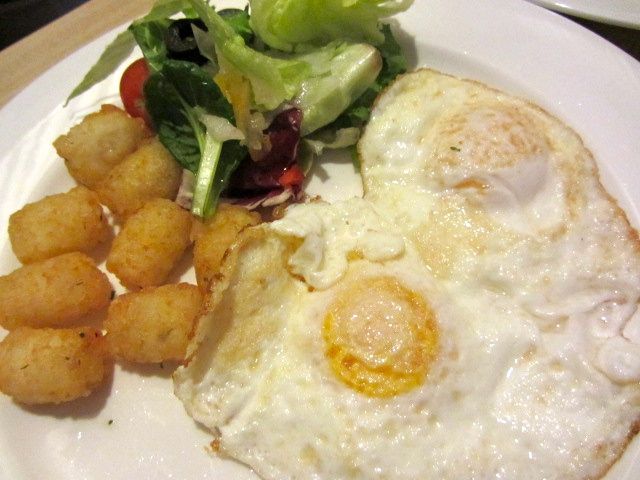 On the other side of the lobby is a lounge area offering drinks and select pastries, breads and ice cream. This too shuts down pretty early so no relaxing late night can take place.
Amenities
In the basement (or annex as they refer to it) of the hotel, there is a fitness center, sauna, massage services and mini golf available for use by hotel guests.
The fitness center offers an array of cardio equipment along with free weights and circuit machines.
In addition to a stretching and core work area.
The sauna area for women is located directly off of the locker room with both hot and cool pools and steam rooms.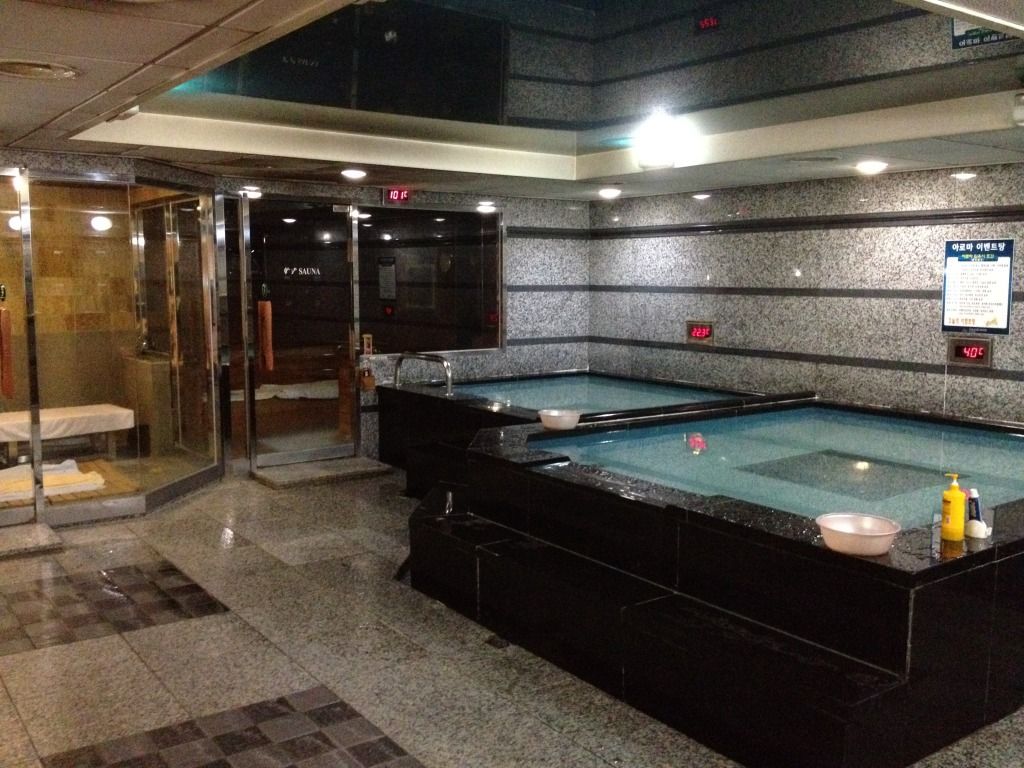 On the second floor of the hotel, there is a business center with computers and printers for use by hotel guests.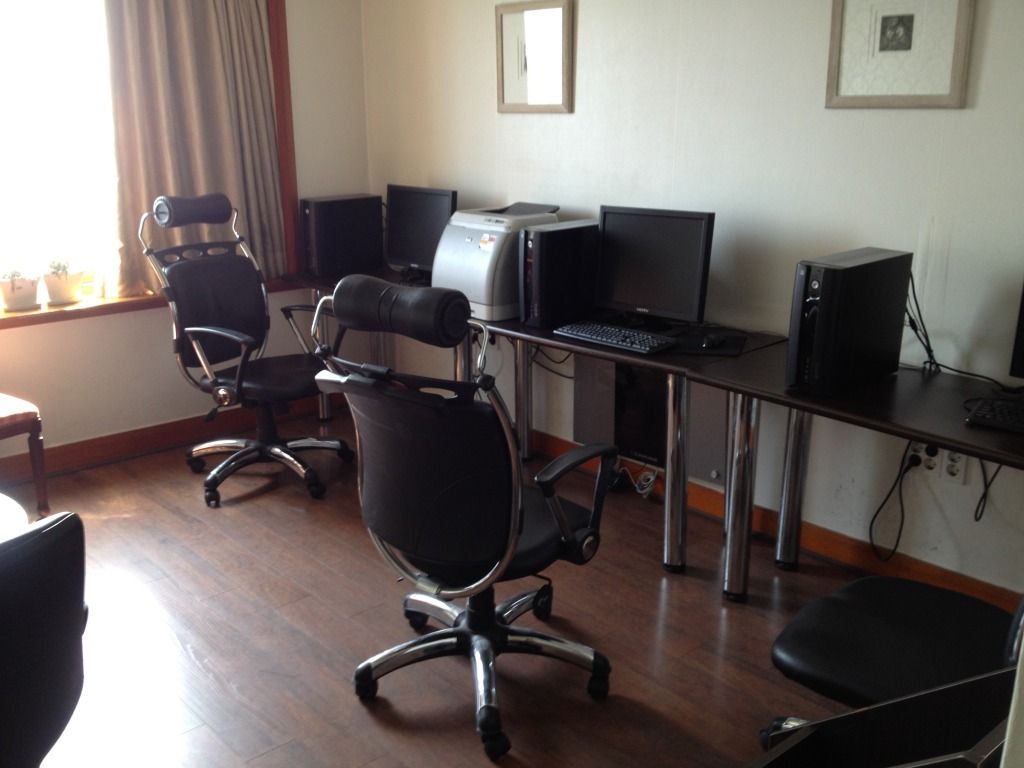 Staff
The staff at Paradise Hotel were very pleasant and helpful but were not as hands on as at some of the other hotels we stayed at throughout South Korea.
A least a little English was spoken by most of the staff but this was definitely the least "English friendly" of the hotels.
Outside Area
The hotel is situated on a top of a hill along the port in Incheon. The views are marvelous but the area around the hotel isn't as lively as some of the other areas we stayed in.
When venturing out to find food after one of Brian's games, we were able to find a ton of bars open late but not many food options besides a couple late night places that were loud with drinking patrons as well.
A Paris Baguette is less than a block from the hotel and served as a good lunch spot and a 7-11 was about four streets away for any quick convenience store items you may need.
Behind the hotel, you find yourself in China Town of Incheon and also can explore Jayu Park, which offers exercise areas and gorgeous scenery.