This past weekend was full of celebrating my friend, Jeremy. Back in July, we had a fun Bridal Party Weekend in OCMD and this weekend we continued the festivities with her Bridal Shower and Bachelorette Party in Baltimore.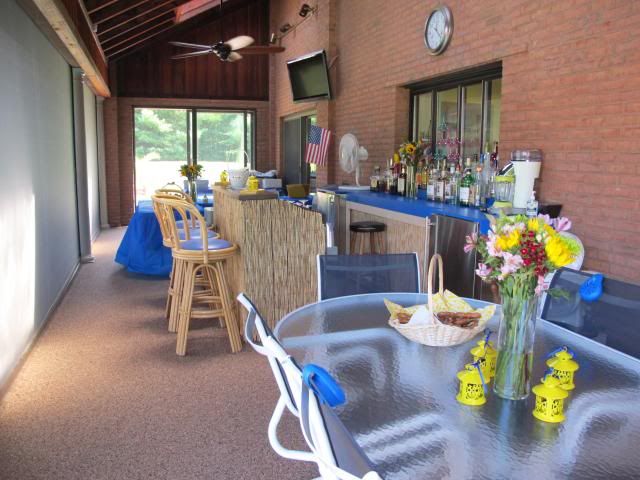 Since we already had people coming in from out-of-town for the bachelorette party, we figured why not surprise her with a bridal shower on the same day so that those traveling into town wouldn't have to make the trip twice. Everyone seemed to be onboard with the idea so my mom, my sister and I went into planning mode.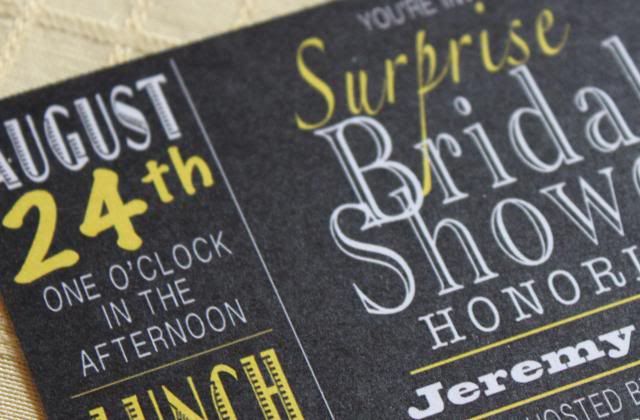 The shower was held at my parents' pool house and we had perfect weather for the festivities. We decorated the area with some simple flower arrangements and stuck to the yellow and blue color scheme of Jeremy's wedding throughout.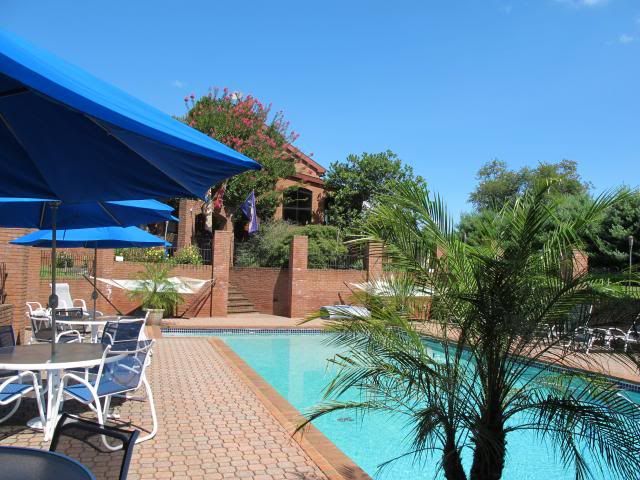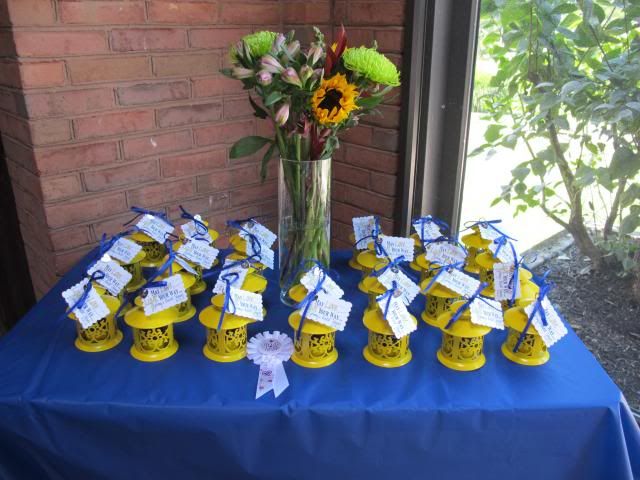 As soon as the bride-to-be arrived and surprise was shouted, we put out the food spread which consisted of a variety of salads (fruit, garden, chicken, tuna) and sandwiches for the guests.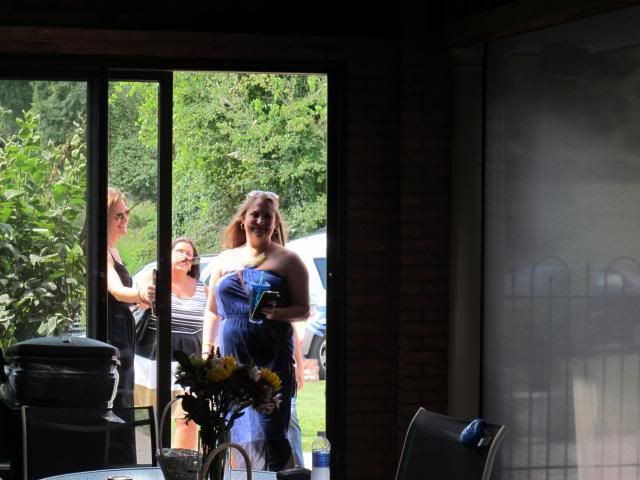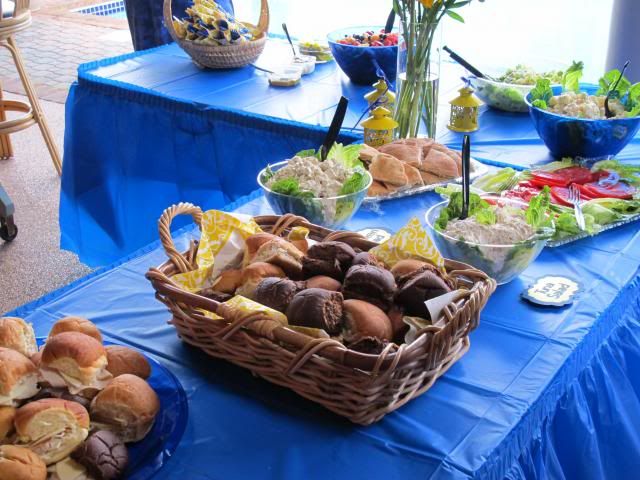 Everyone mingled while enjoying lunch.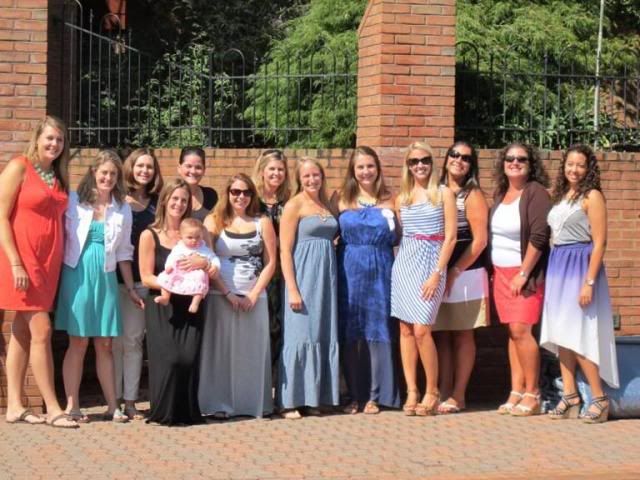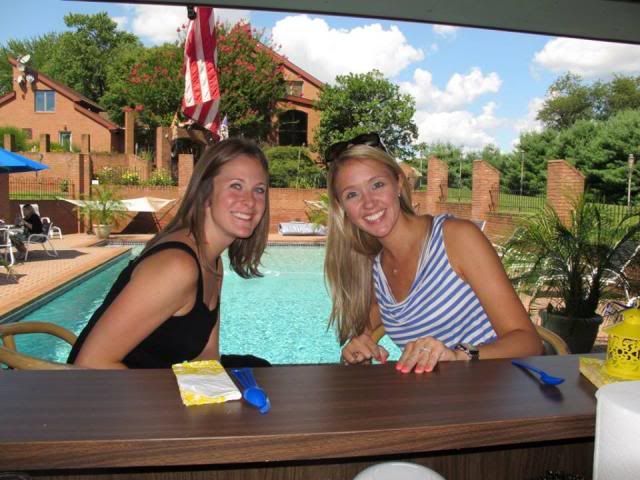 Before it was time for presents.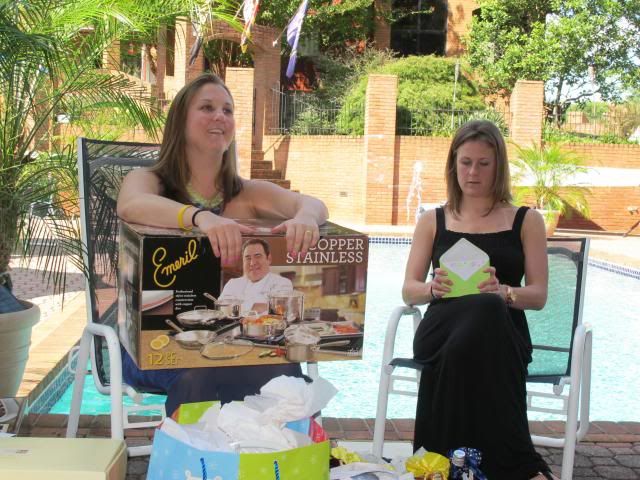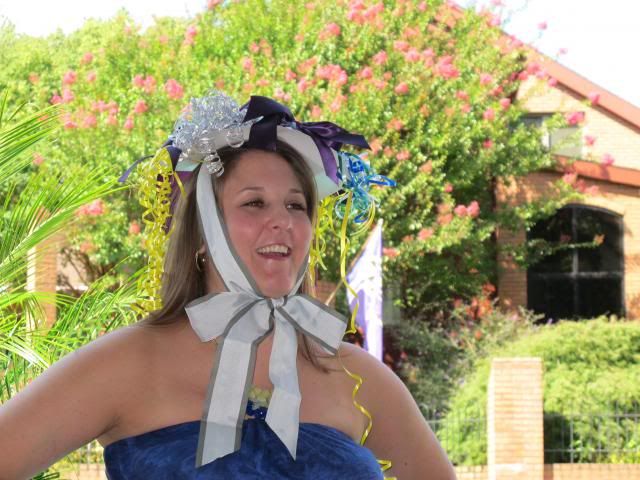 We ended the afternoon with dessert – white cupcakes with vanilla icing and flower decor that we made into flower arrangements for presentation.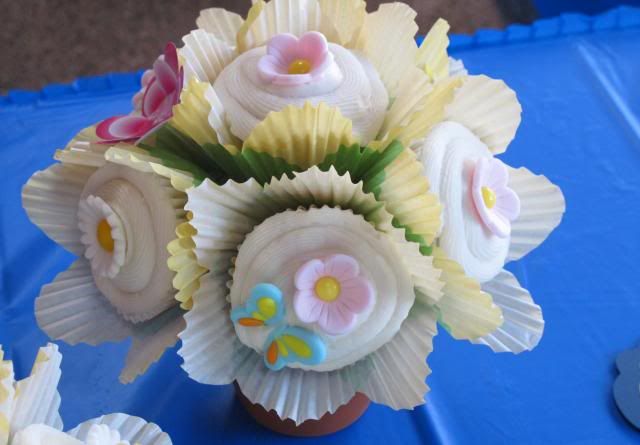 The entire afternoon went just as planned once the shower festivities died down, we had a little down time before moving right into the bachelorette festivities. We decked the bride-to-be out with some bachelorette props and gave the rest of the party some gear to get us started as well before heading out.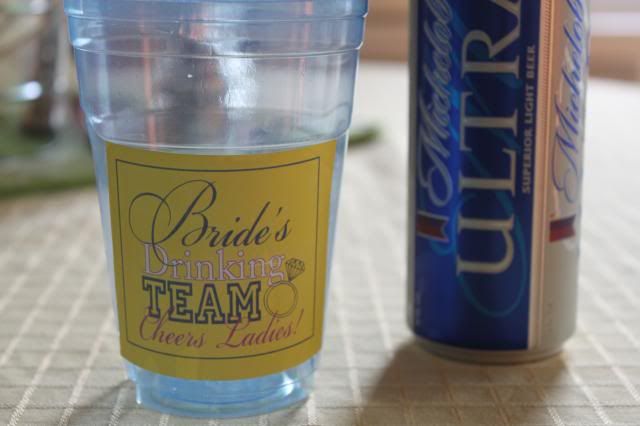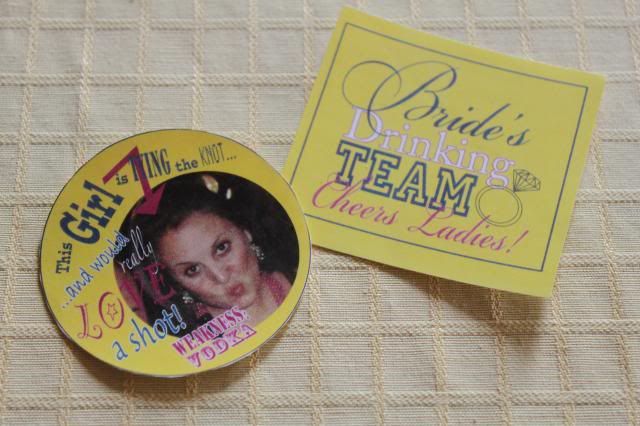 For the party, we started the evening with dinner at Mex, a Mexican restaurant in Power Plant Live! before moving on to the bars in the area.
After some time and drinks (and some to-do list conquering) at Angels Rock Bar and PBR, we moved the group to Howl At The Moon for the remainder of the night.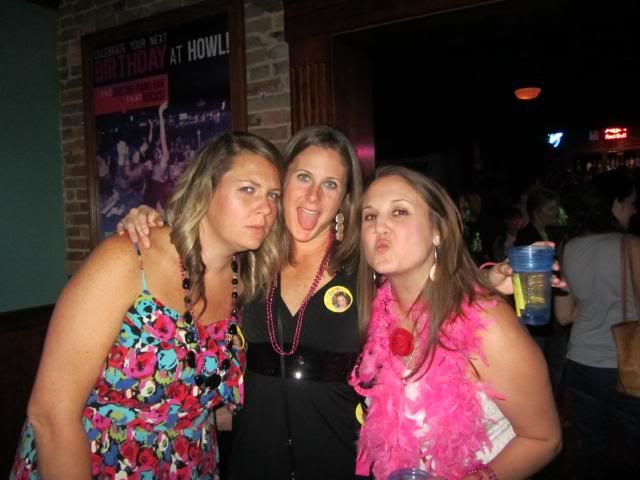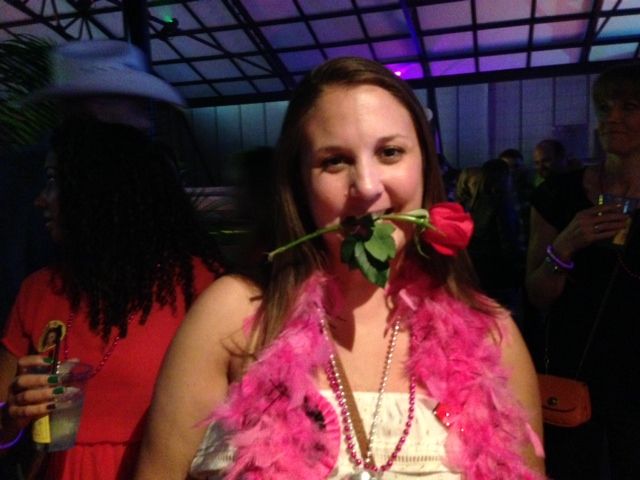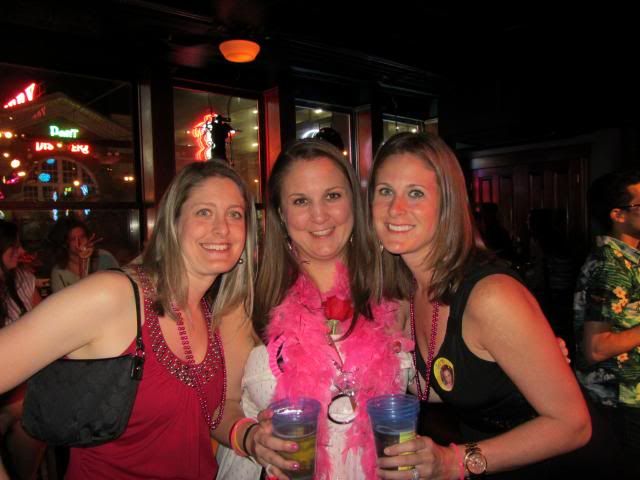 Between the awesome group of girls that we had celebrating and the fun of the piano bar, we all stayed out dancing and partying into the early morning.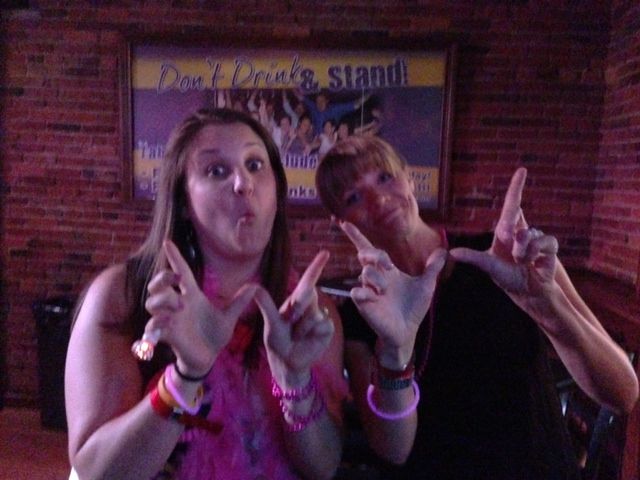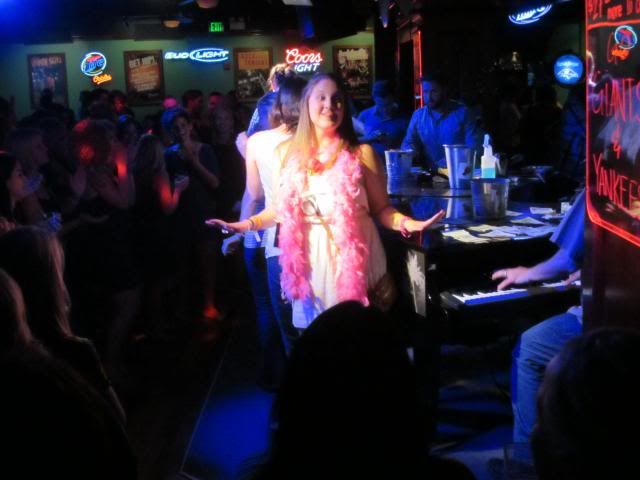 My dad and my husband were super troopers and made the late-night pickup downtown and brought us back to my house only to find a crazy gorilla in a ballerina costume waiting for us!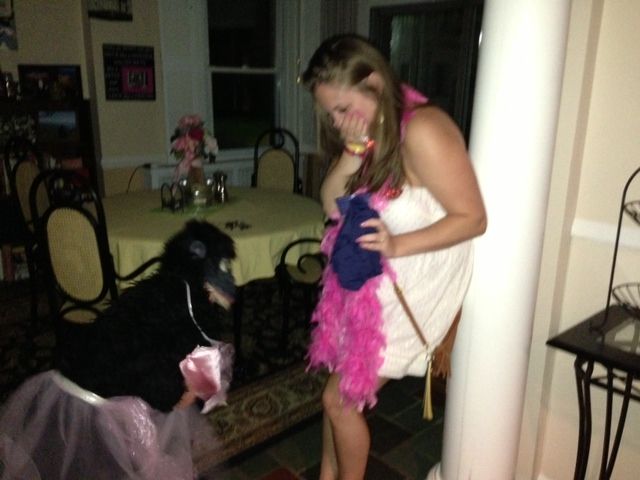 We can just end the story there, right?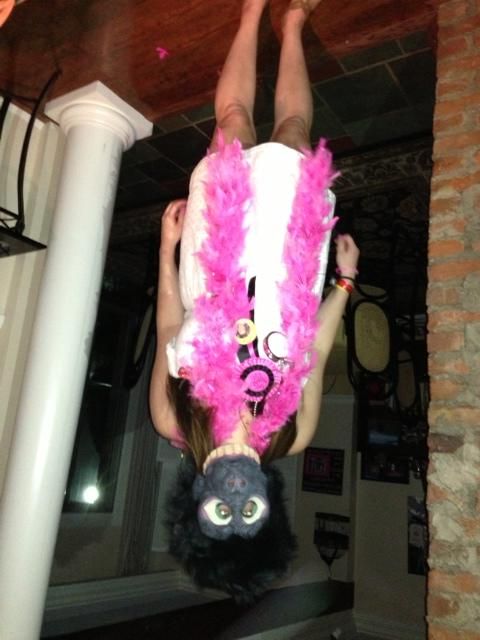 Happy Bridal Shower and Bachelorette Party to my best friend!! Next up – the big day!!!!!
*If you are looking to plan a Bachelorette Party in Baltimore, check out the Bachelorette Crawl at Power Plant Live!. I worked with Rachel from Mex and she set us up with everything we needed. The crawl includes free cover and drink specials at various bars in the Live! area!