Workout
One month and one day until the Runners World race weekend is here and my legs are definitely beginning to feel the peak of training. They are sore. They are tired. However, they are pushing through. A couple more weeks and two more long runs and then its taper town.
I started the morning off with an 8:00 a.m. hot yoga class – exactly what I needed to wake up and give my muscles a stretch. As soon as class was over, I drove by the house to pick up B and we headed to the gym for a 30 minute treadmill session.
5-4-3-2-1 pyramid and I was done.
Lunch
I was craving a grilled cheese for lunch today and even had thoughts of making a visit to The Grilled Cheese Co. on the way to our afternoon plans but decided to keep it in-house and slightly healthier.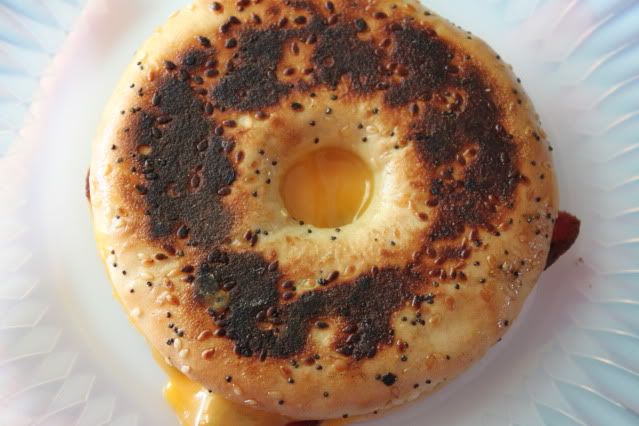 Cheddar cheese and turkey bacon grilled between two sides of an everything bagel thin.
Hit. the. spot.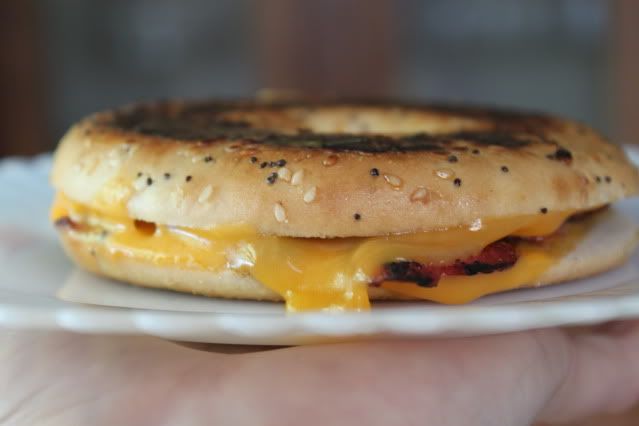 On the side I had a handful of Popchips ranch tortilla chips – love!
We are headed out for a puppy play-date this afternoon with my cousin's dog, Chloe. Let's hope Telli likes his new friend!
Question:
When portion of your race training period is the toughest for you?