The race photos from Saturday's 10k were posted and, per the usual, I look pained in the majority of them…
…or not even awake.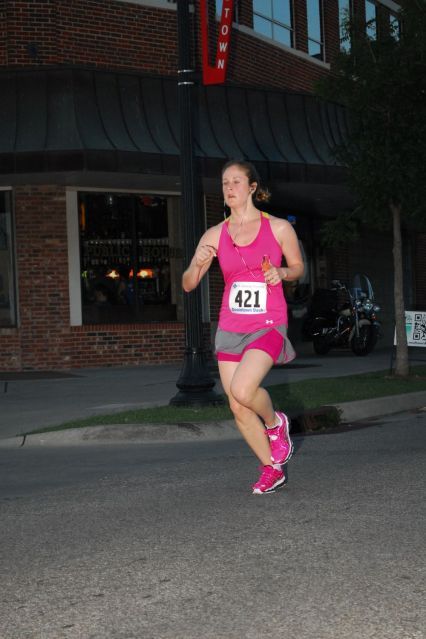 …and pale. Someone get this girl a suntan!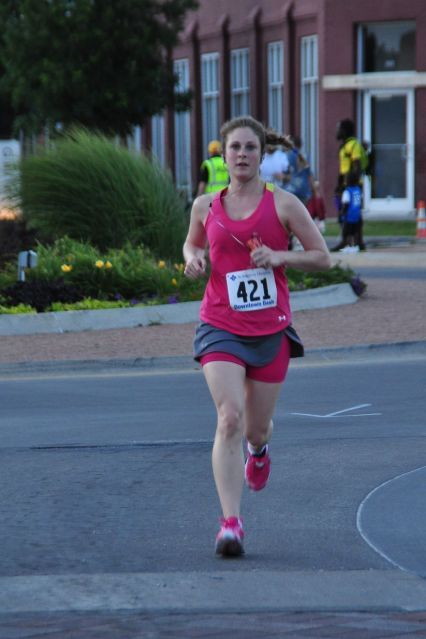 At least in a couple, muscle definition sort of distracts from the white glare from my legs…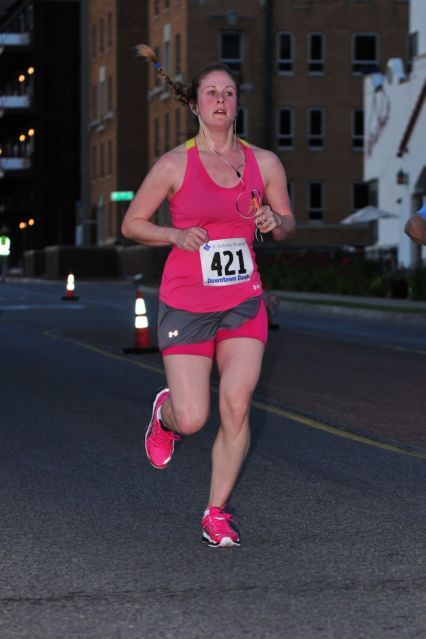 I was apparently a determined, glowing ball of hot pink coming down the stretch. Thank you bright lights!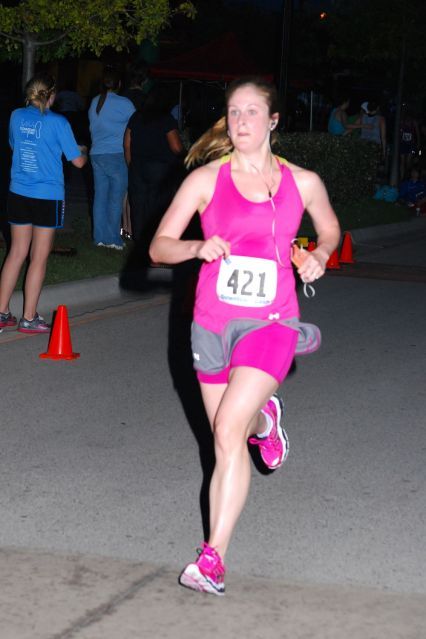 I swear I enjoyed the race though…proof!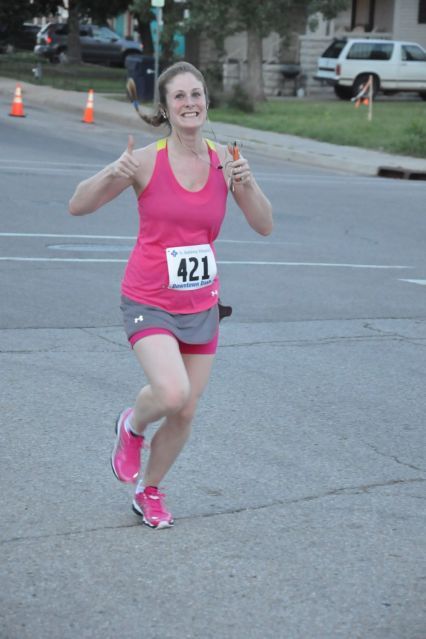 I love how race photos really can tell the story of just how a race went for each individual. I always purchase pictures from my races so that I can look back and reflect on the exact emotions caught on film…I think the shots from the Nike Women's Marathon are my favorite (or most telling) photo race story of mine so far.
***************
We have a busy morning moving into our apartment and shopping for the necessities that we need while we are here but I'm excited to finally move out of this hotel room and get settled…even if it is only for a few days for me until July.
Hopefully our internet gets set up before too long or I'll be making the daily trek to Starbucks for my lifeline (internet AND coffee
)!
Question:
Do you purchase your professional race photos? I have a scrapbook that I update after each race that I run with my bib, results and photos from the race so that's another reason I always purchase mine!