Telli had the best time at his play date today.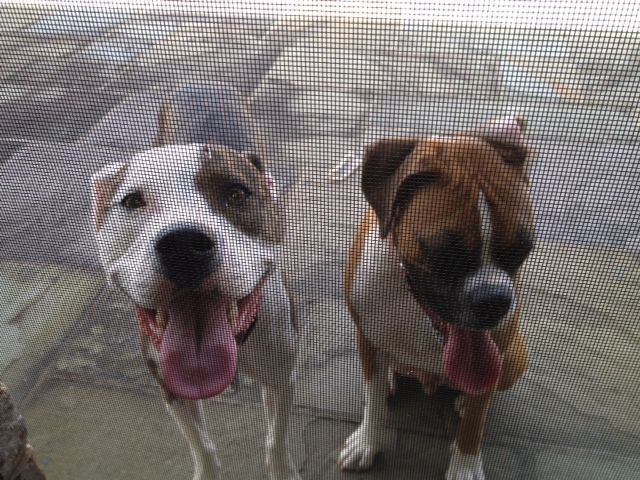 He and Chloe were instant friends and ran around like crazy animals for a solid hour.
Neither one would take a break, yet, they both were beyond tired.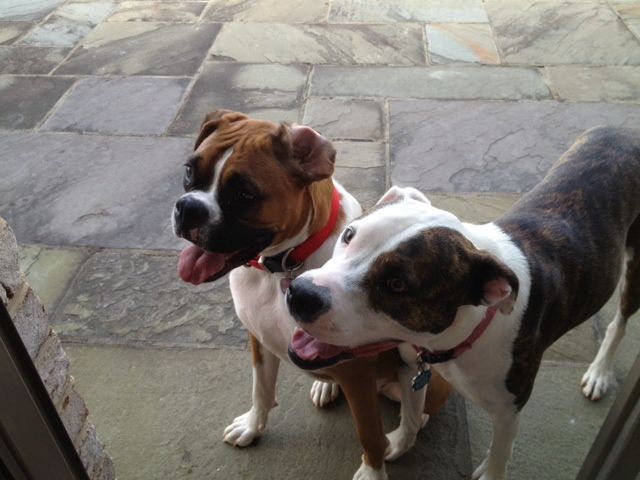 There was a lot of panting, jumping, pawing and licking which led to us coming home with one exhausted puppy in desperate need of a bath.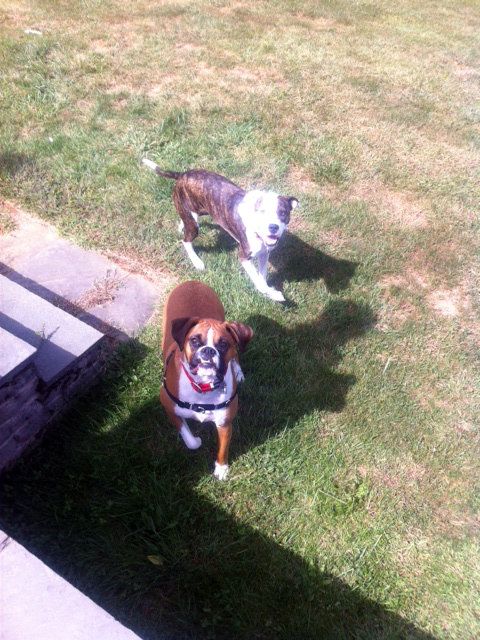 Not ten minutes post bath and chow down, he was dead to the world.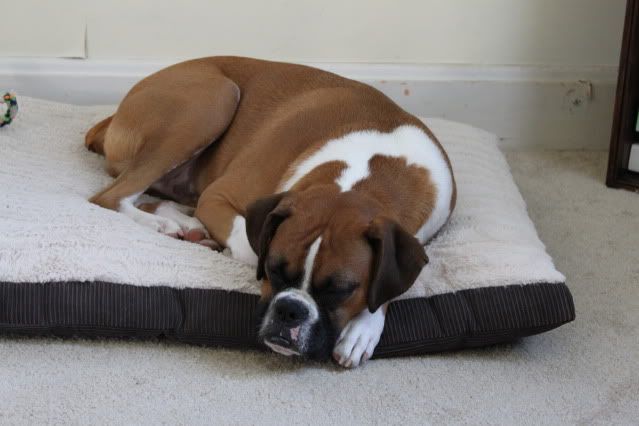 Successful afternoon!
And the best part was the whole time Telli got exercise, I got to chat it up with my cousin – perfect afternoon in my opinion. We are looking to do it more often!
Afternoon Snack
To hold us humans over until dinner when we got home, we snacked on an apple and figs (with peanut butter, of course)!
But not long after, we had to start on dinner prep because we both were starving.
Dinner
Rudy's BBQ Rub pork chops with corn off the cob and black-eyed peas with jalapeno.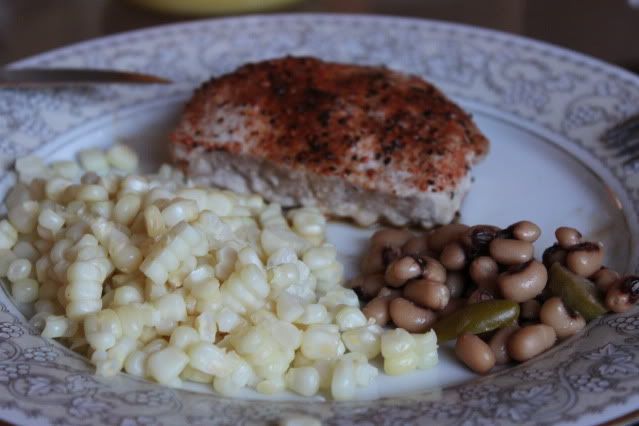 Check out the difference in his (below) and her (above) portions.
That just means more caramel apple cake pops for me for dessert!
Question:
If you have a significant other, do they eat more, less or equal amounts as you?  Depending on the food, B and I vary with who has larger portions.  Meat – usually him.  Dessert – ALWAYS me.