Ever since I first discovered Popchips earlier this year, I have rarely eaten regular chips.

I mean how can you pass on not only the delicious airy, non-greasy taste of these chips, not to mention, the awesome nutritional stats.
Yes, they are a processed food but they have great nutritional stats - so low in calories (100 calories per 18 chips), have no preservatives, no artificial flavors or colors, no cholesterol, 0 grams of saturated and trans fat and no gluten ingredients.
Can you ask for a better all natural chip??
And they are never fried or baked!
So ever since my discover of Popchips, if I'm wanting potato chips and Popchips are an option, you can bet that is my #1 choice and now thanks to FitBloggin', I'm currently pretty stocked up on them.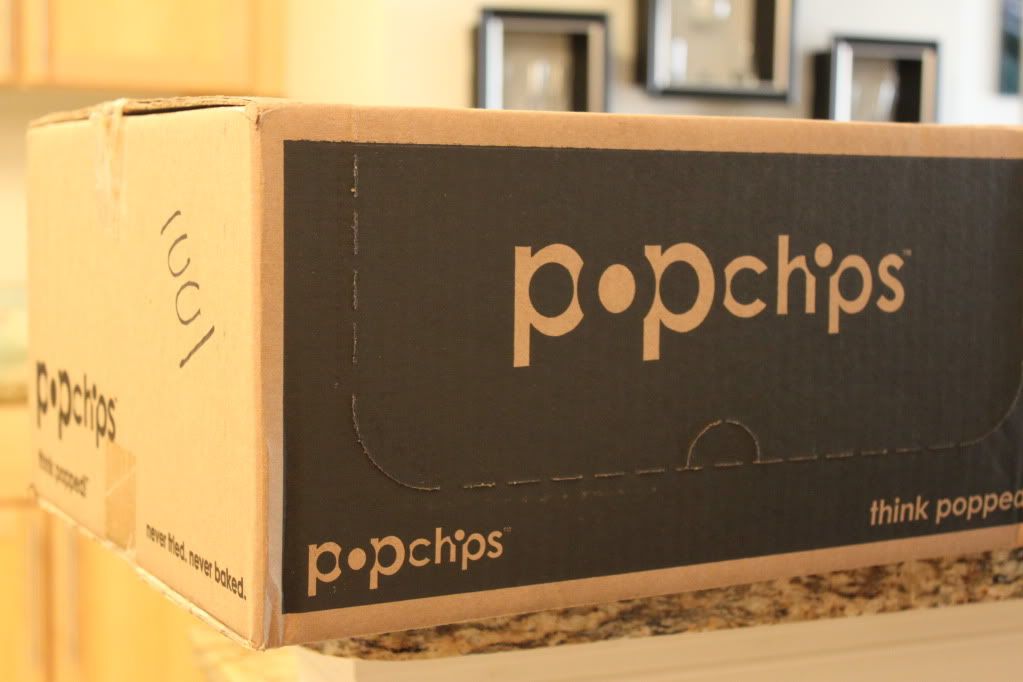 Since Popchips was a sponsor of FitBloggin', all attendees received an offer for a free case of assorted chips on top of the million bags we all consumed during the conference!
I was so excited when I finally received my assorted case and have been munching away ever since.
They come in a variety of flavors that are your usual chip options so if you are craving just about any sort of potato chip, Popchips can be your answer!
Sour Cream & Onion
Cheddar
Sea Salt & Vinegar
Salt & Pepper
Original
Parmesan Garlic
Instead of just enjoying the chips as a snack, as a side to my sandwiches with lunch or even on my sandwiches, I decided to put them to use in a dinner recipe.
A super simple recipe at that.
Popchips Chicken
Ingredients:
Raw skinless, boneless chicken breasts
Popchips flavor of your choice
1 egg
2 tbsp. milk
1.  Preheat your oven to 350 degrees.
2. Cut your chicken breasts into tenders.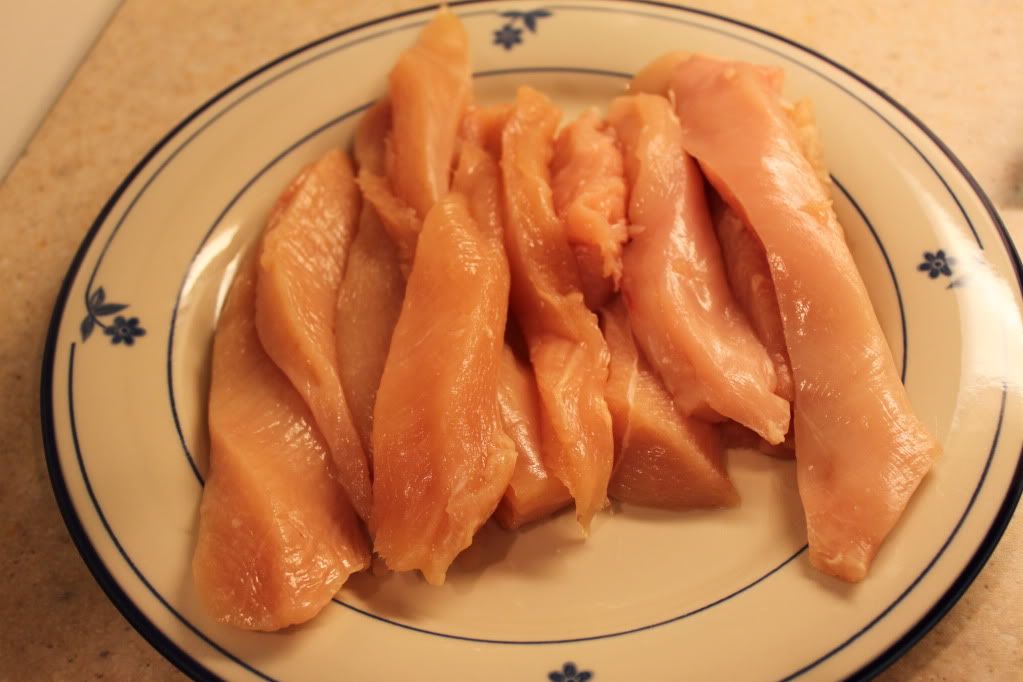 3. Pick your flavor of Popchips. I used Sour Cream & Onion for myself and Salt & Pepper for Brian.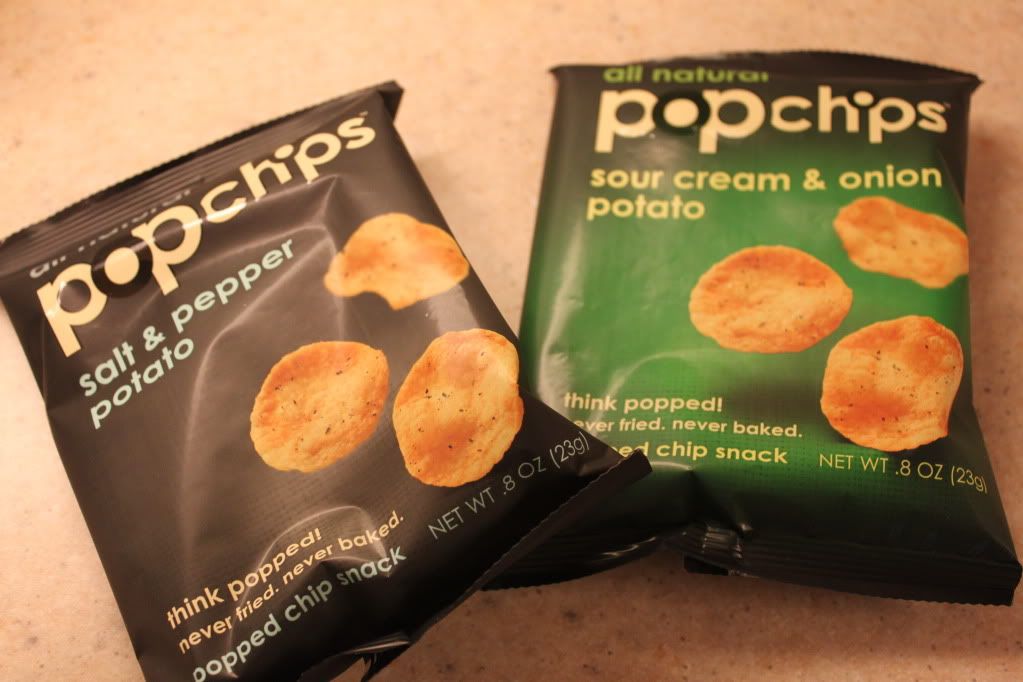 4. While the oven is heating, transfer your Popchips to a ziplock bag.
Use your hand or the bottom of a measuring cup to pound the chips into crumbs.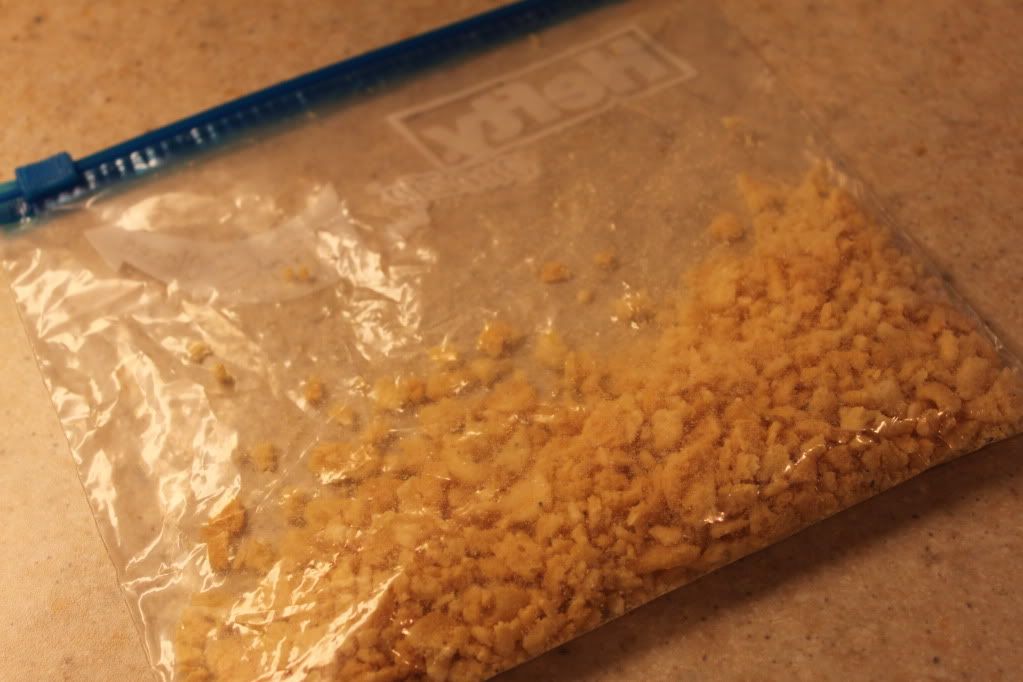 5. Combine the egg and milk in a shallow bowl and whisk together with a fork.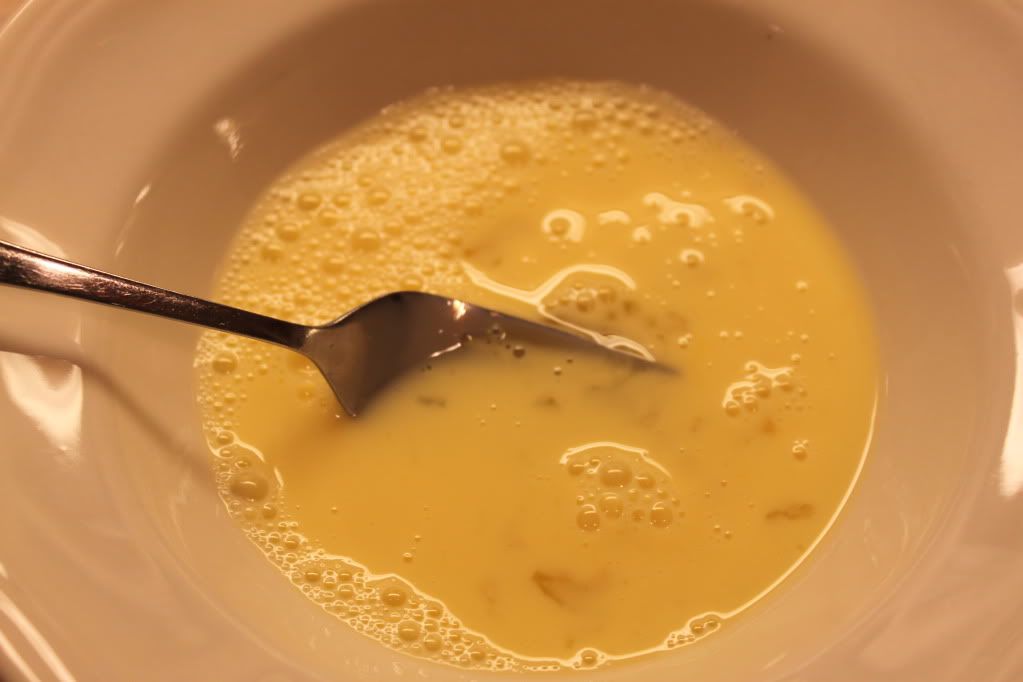 6. Dip the tenders into the egg and milk mixture and coat completely.
7. Transfer the tenders to the bag with the Popchips crumbs and toss around to cover.
8. Lay the covered tenders on a sprayed baking sheet and bake for 22 to 25 minutes.
So easy and made from ingredients that are usually on hand in any kitchen.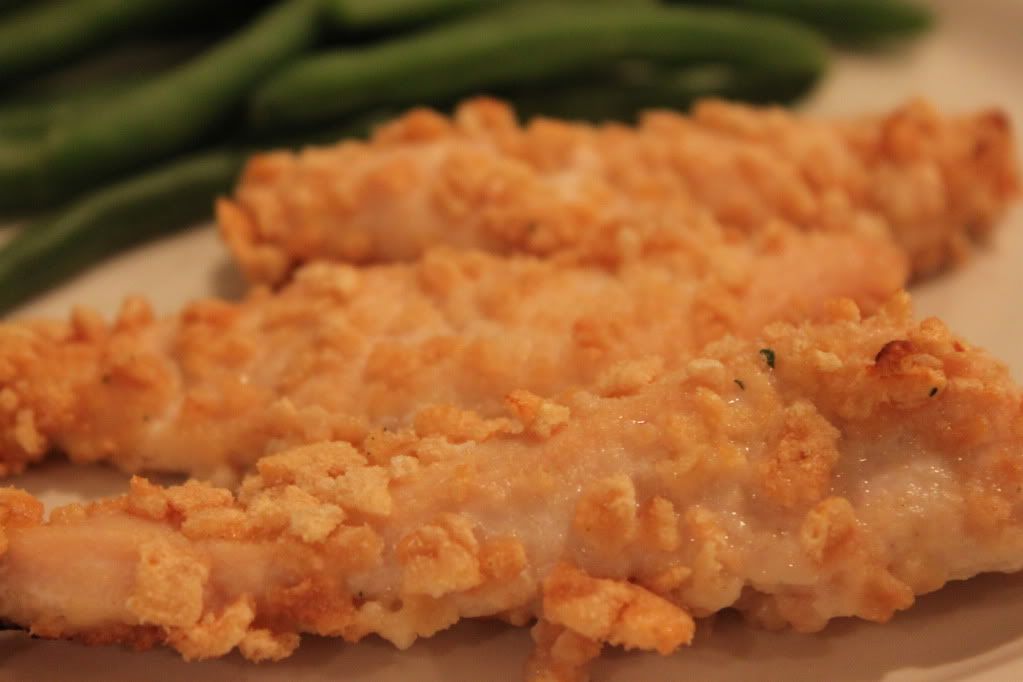 Talk about a simple week night dinner and one that will please not only the adults but the kids as well!
The sour cream and onion tenders were perfect for my palette. A significant but not overwhelming taste of the flavoring.
Brian was a fan of the salt and pepper tenders as well. I obviously stole a bite and you could definitely taste the flavoring. The pepper was playing strong!
You can even see the pepper specks on the tenders themselves.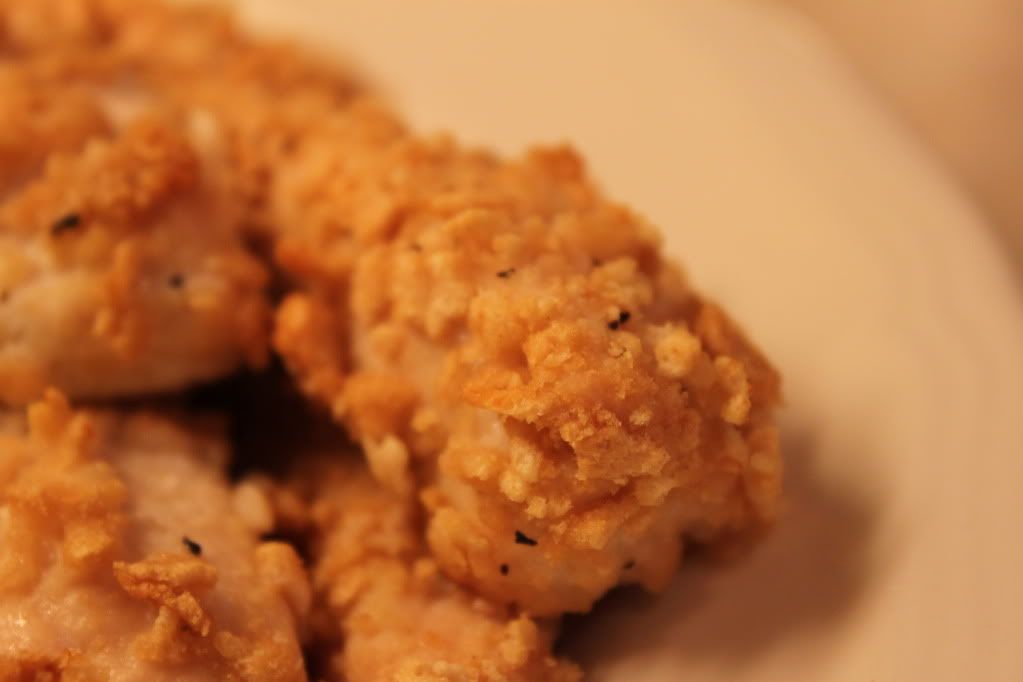 Talk about flavoring!
Question:
Do you like Popchips?
What is your favorite Popchips flavor?  I love them all but if I had to choose my favorite is probably the Original or Cheddar but I still have an unopened bag of Parmesan Garlic to try – and I'm really excited to taste them!!