After my faux-fried rice for lunch on Saturday, I have been craving it non-stop. Good thing there was still some rice left from the last rice cooker batch and other add ins in the fridge to help out a girl's craving tonight.
Chopped grilled pork leftover from yesterday's tailgate.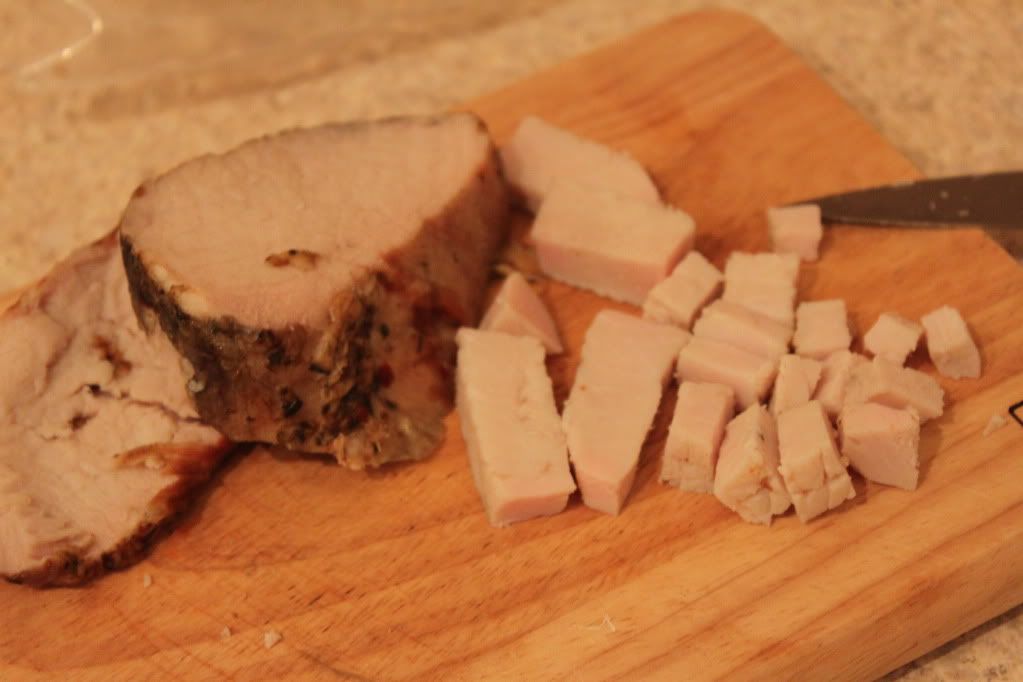 Chopped baby carrots.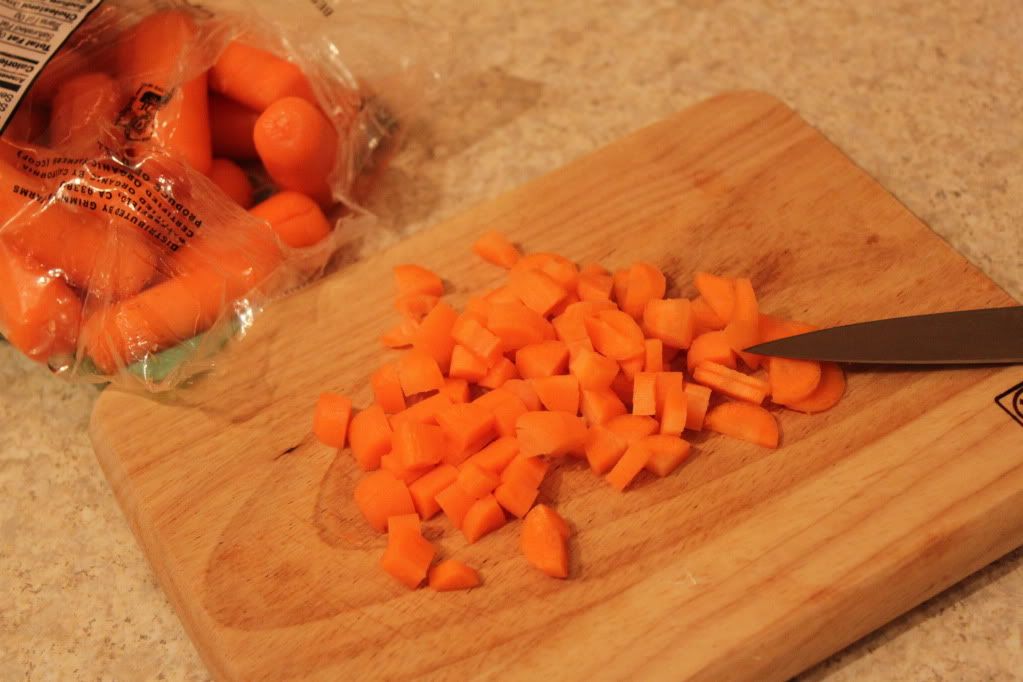 White rice, two eggs and soy sauce to taste.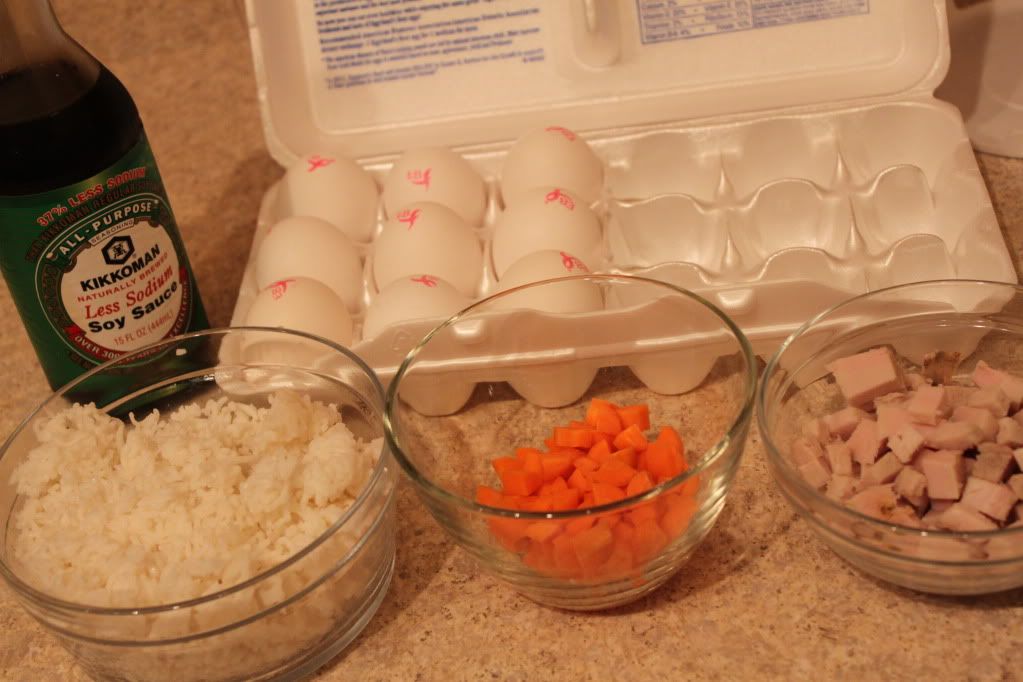 Saute the carrot pieces until soft.
Add chopped pork.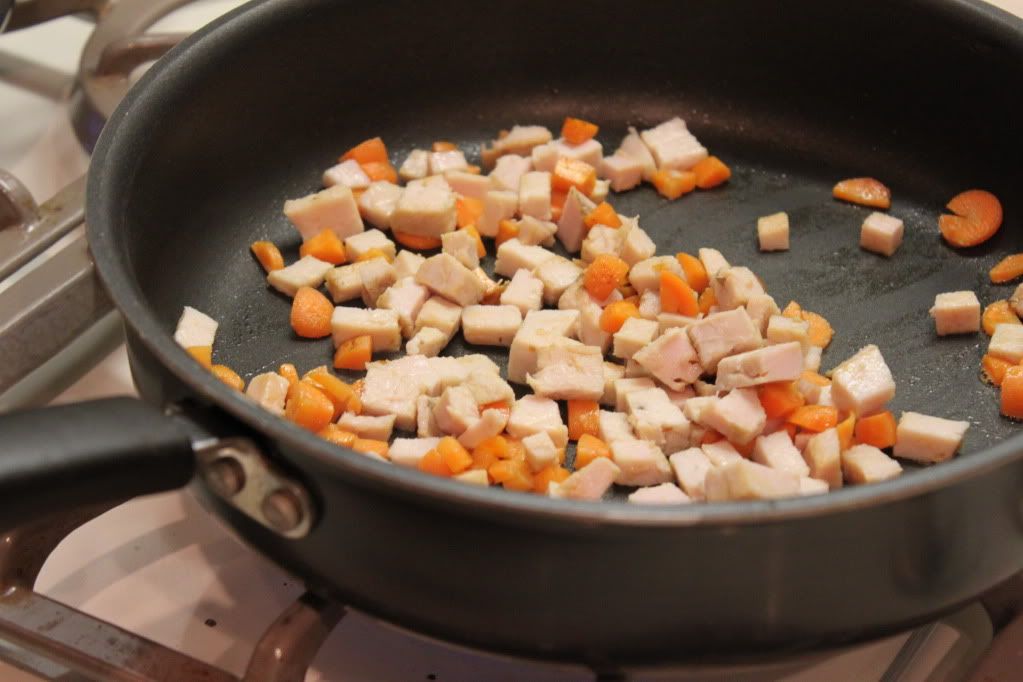 Followed by rice.
Crack two eggs into the pan.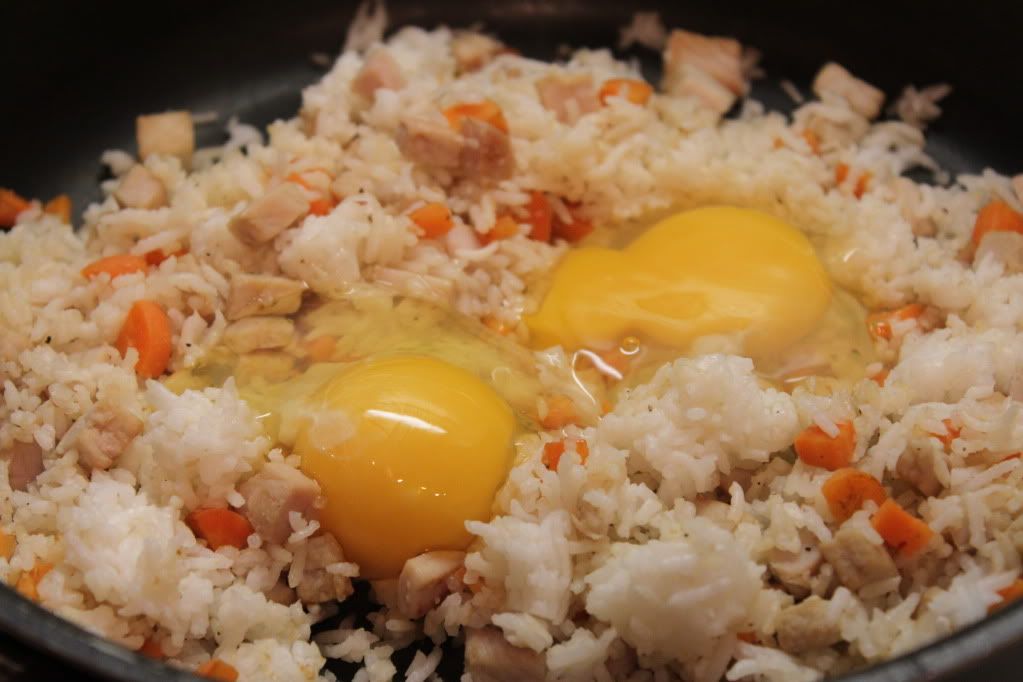 And stir to cook throughout.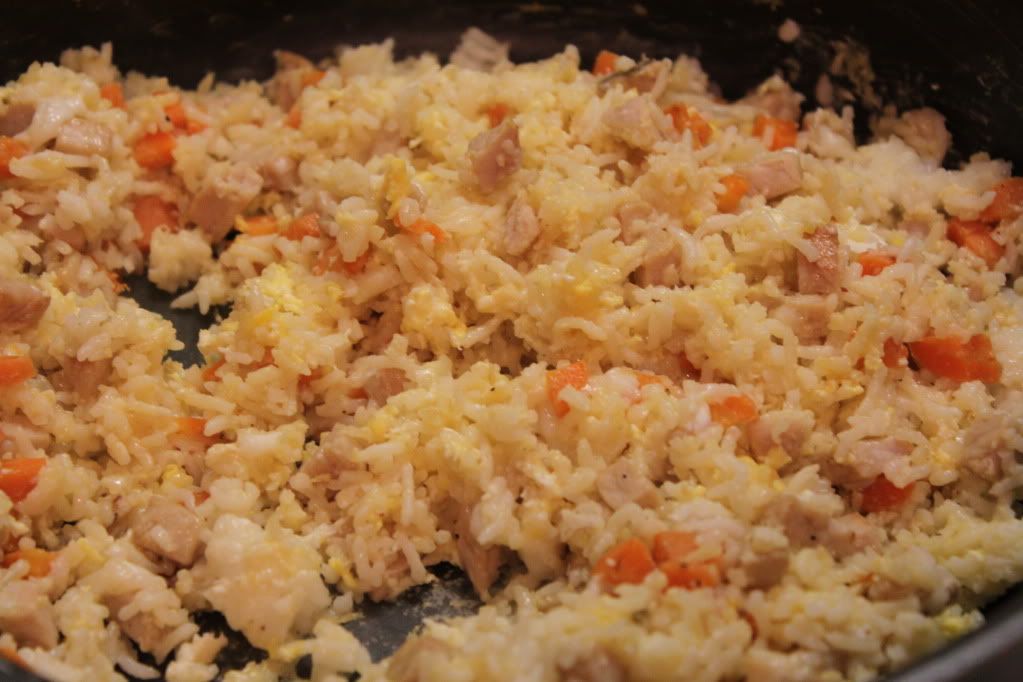 Top with soy sauce.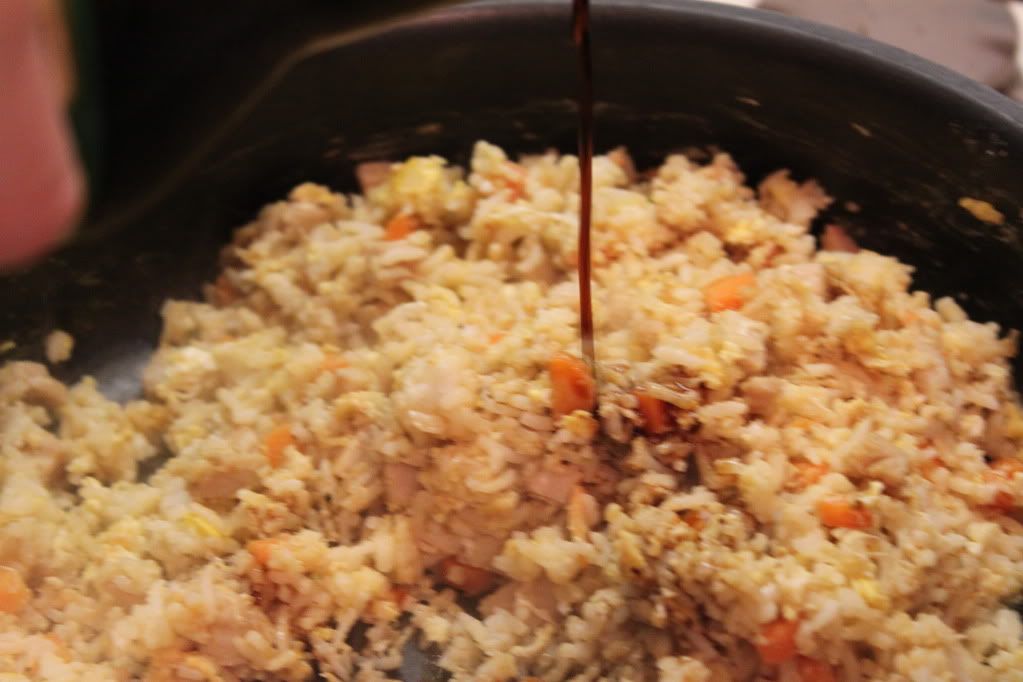 And stir again.
Pork Faux-Fried Rice.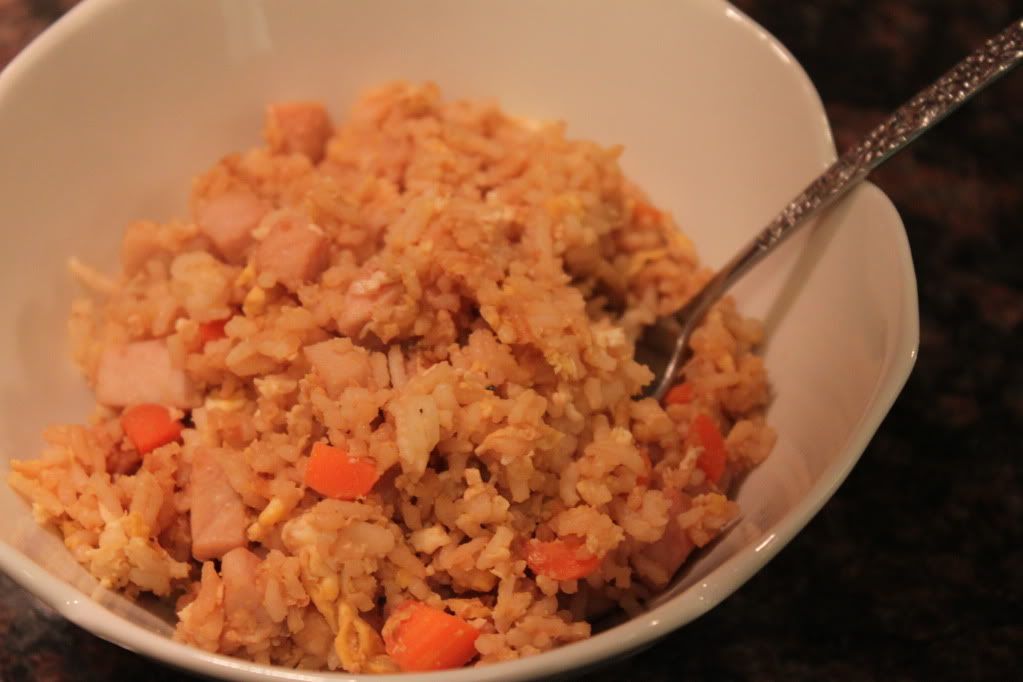 All in a matter of minutes.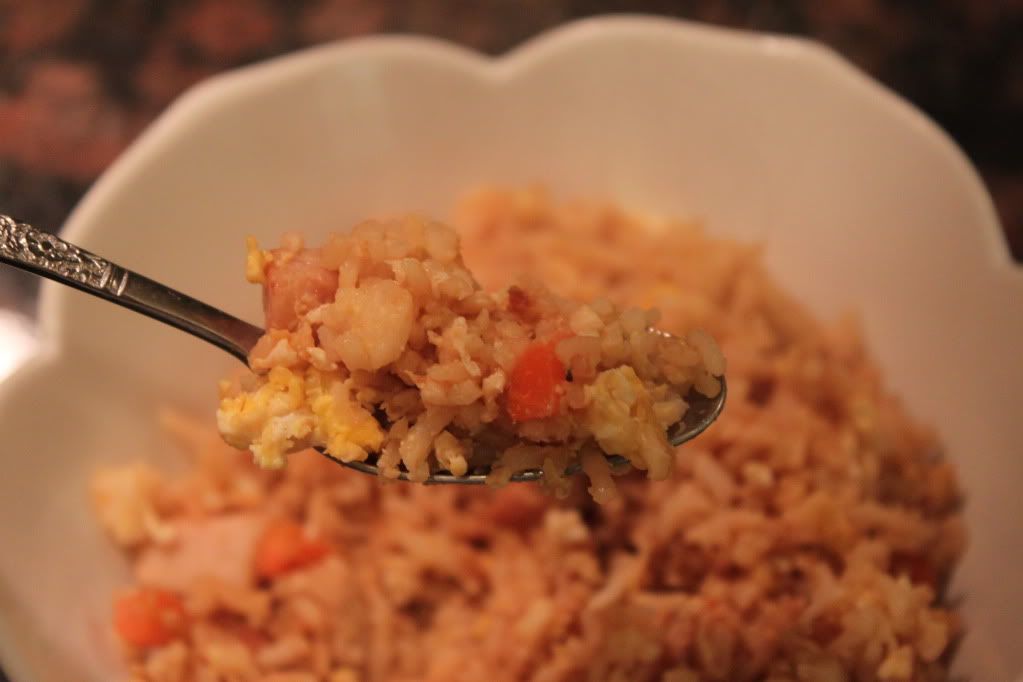 If only it could have been House Faux-Friend Rice…with shrimp…and chicken…and the craving intensifies…
Question:
What is your favorite fried rice? Plain? Shrimp? Chicken? Pork? Beef?