Another crazy day full of wedding prep. Nine days and counting. Whoa! Nine days!
After my dinner break from arts and crafts and a million final wedding emails tonight, I had the craving for some pumpkin dip. I recently tasted one made by a local grocery store while shopping, and tonight, I was really wishing that I had picked up a container of it while I was there. Ever since I tasted the Simply Cocoa pita chips earlier this week, I have been dreaming of how delicious they would be with some pumpkin dip to accompany them.
So instead of dreaming any longer, I decided to put together a quick pumpkin spice dip with ingredients already in my kitchen – total win!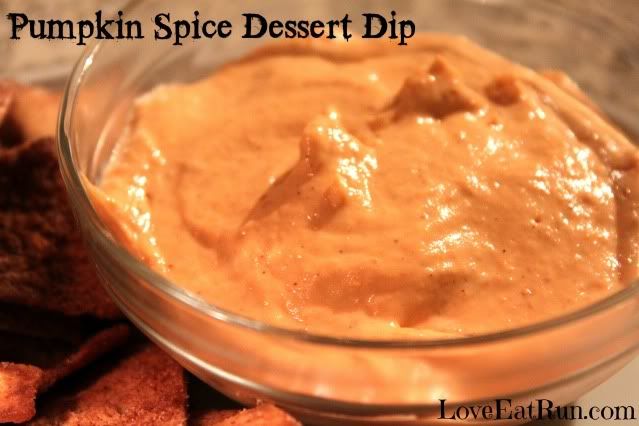 You can bet what I'll be snacking on during the rest of my wedding work tonight!!
Pumpkin Spice Dessert Dip
Ingredients:
8 oz. Cinnamon Cream Cheese (I used Laughing Cow cheese wedges)
1/2 cup Pumpkin Puree
1 tsp. Honey
1 tsp. Vanilla
1/8 tsp. Ground Nutmeg
1/8 tsp. Cinnamon
1/8 tsp. Pumpkin Pie Spice
Directions:
1. Combine cream cheese and pumpkin puree until well mixed. Stir in honey and vanilla. Follow with spices and stir until smooth.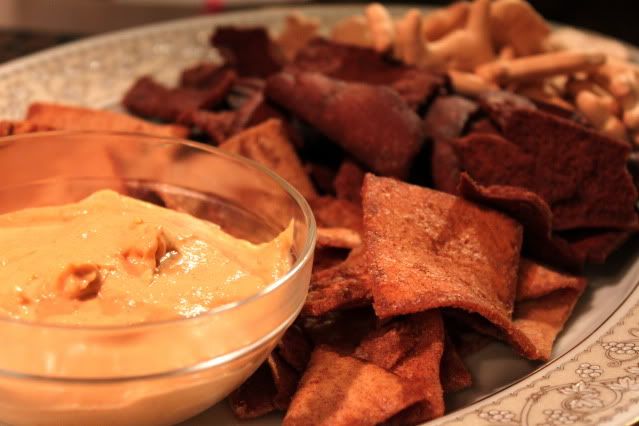 Along with our cocoa pita chips, we also picked up a bag of Gingerbread as well and both make fantastic partners for this dip!
Those, along with animal crackers – how could I abandon such an old favorite?!
Going to a Halloween party or need a simply dessert for your Thanksgiving dinner? Try this.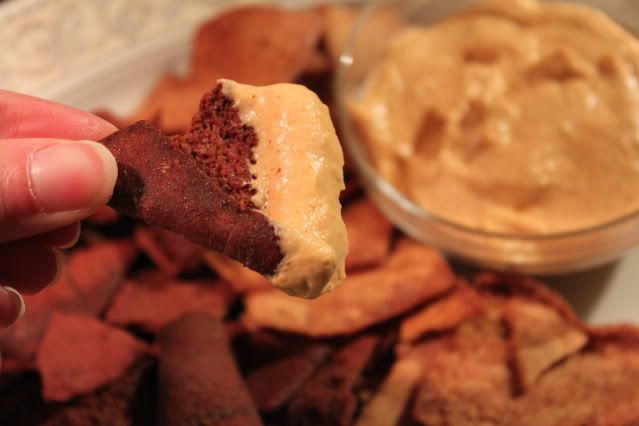 I promise you won't be disappointed!