Today was a big day for Telli Butt. He got to meet his new puppy sitter.
For so long he has been used to staying with either my parents or my friend, Jeremy, when Brian and I will be out-of-town or have plans that will take up the majority of the day but since neither of those options are available here in OKC, we had to find a new sitter.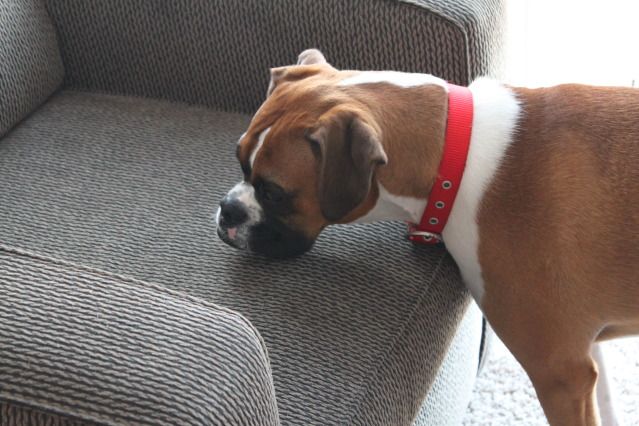 Our first thought was to board him at a local kennel but when we saw a car advertising the Savvy Pet Sitter, we looked her up and thought that keeping him in his own environment would be much easier on our anxiety ridden little guy.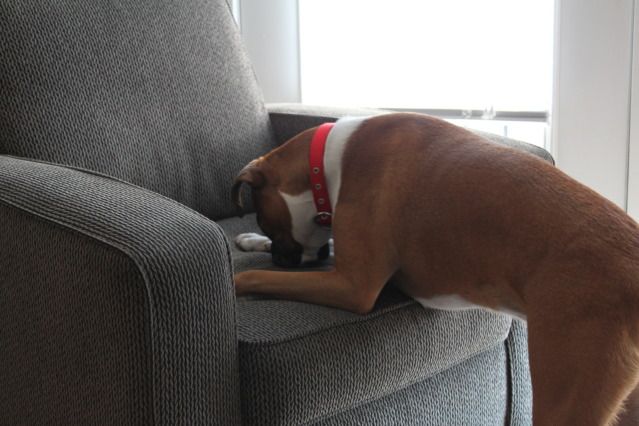 This afternoon the savvy sitter stopped by for an initial meeting to be introduced to Telli and to get all of information, likes/dislikes, etc.
Luckily, he seemed to not be too scared by her or anxious while she was here so hopefully all goes well when I join Brian on part of his upcoming roadtrip this weekend.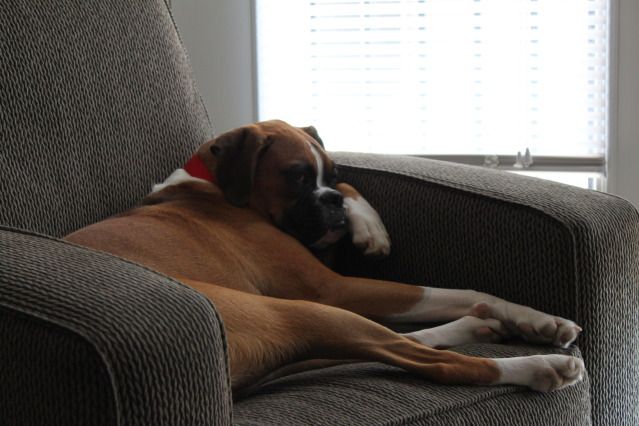 The only thing that Telli seemed to not like was that she was sitting in his chair. Uh oh!
Dinner
Dinner tonight was a lighter substitute for spaghetti with meat sauce.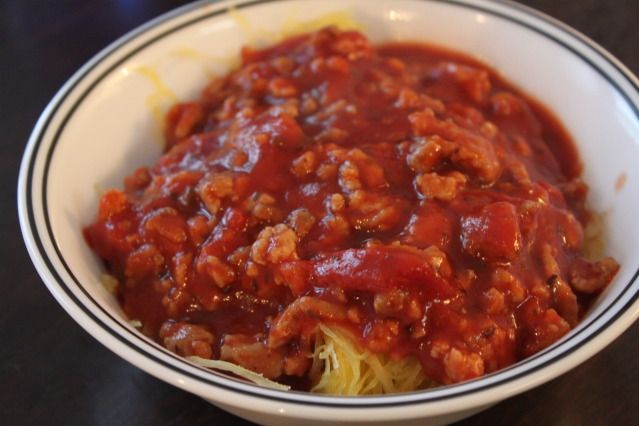 Spaghetti squash with turkey meat sauce.
I haven't had this in a while and definitely realized that I should have it way more often after one bite tonight!
Question:
Do you leave your pets with pet sitters or board them?