Who would have thought that the simple sight of cereal and oats could cause such excitement in two grown adults?! Because last night Brian and I both just about peed ourselves when we came across them.
After my Mr. Pizza dinner, Brian and I decided to make a spur of the moment trip to Costco. We got there and filled out an English form to join the club and received our Gold Star Member card within ten minutes of arriving there.
Keep in mind, seven of those minutes were spent trying to figure out how to list our address on the form before having to get the specifics from Phil.
Once we were official members, we grabbed a cart and headed into the main level of the warehouse to see what exactly Costco had to offer us here in Korea. After browsing through the electronics, bedding, clothing, etc., we headed to the escalator downstairs to the food area.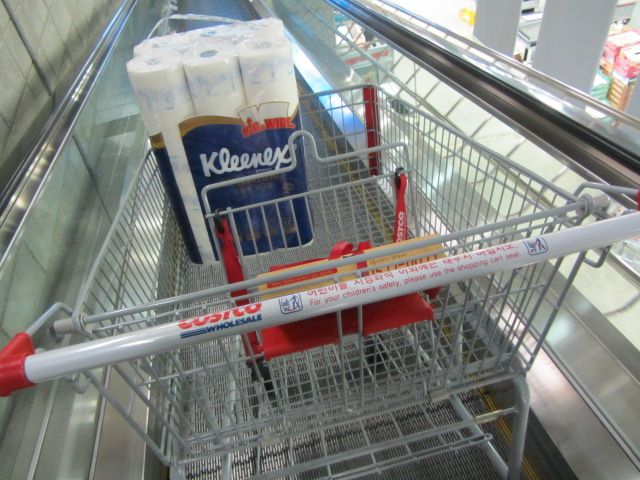 Look, no hands! I love how these escalators secure your cart while you ride up and down!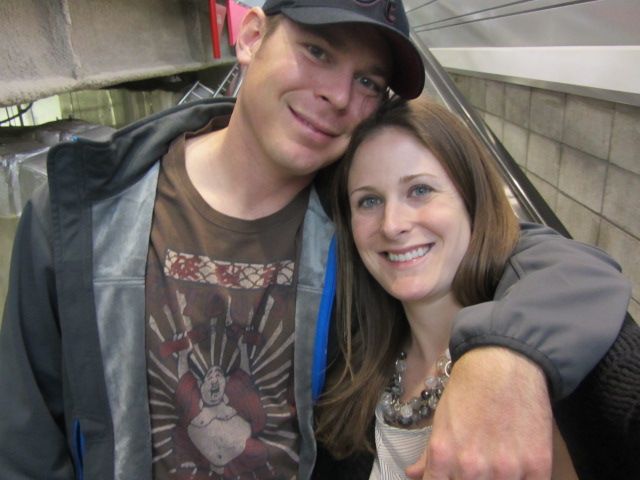 As soon as the lower warehouse area was visible, I started getting extremely excited.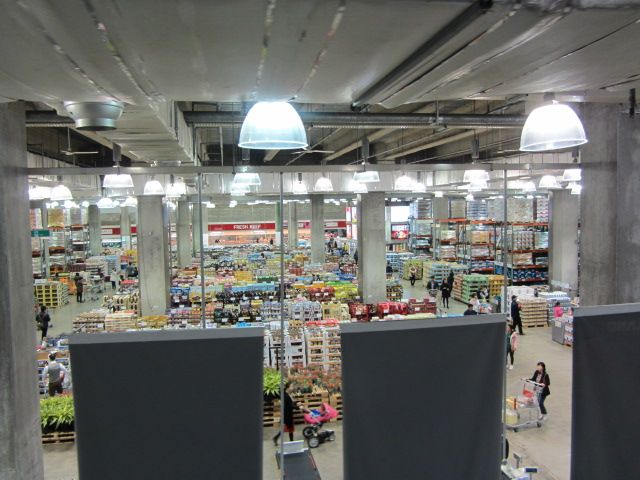 I saw a lot of products that I recognized starting with American Special K Red Berries cereal and candy!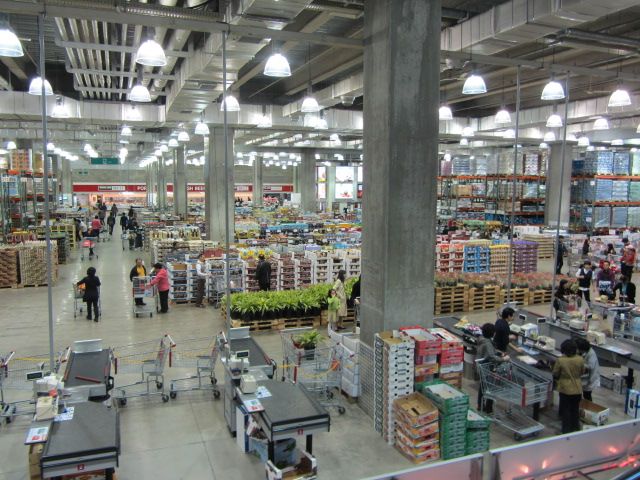 And just aisles and aisles of products!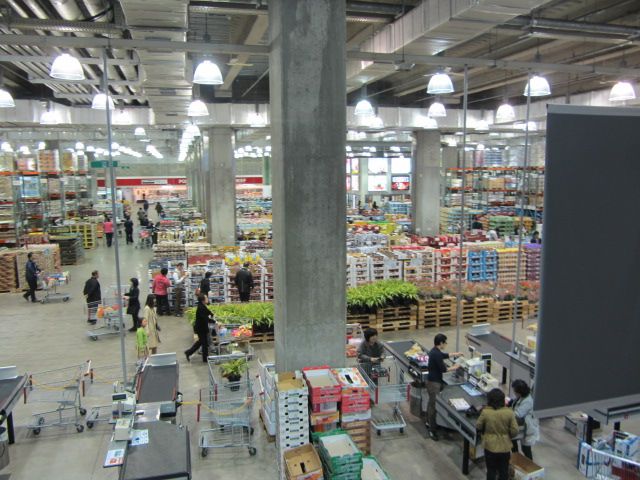 We were walking down one aisle when I saw cereal in the next aisle through the shelves and that's when Brian pointed it out.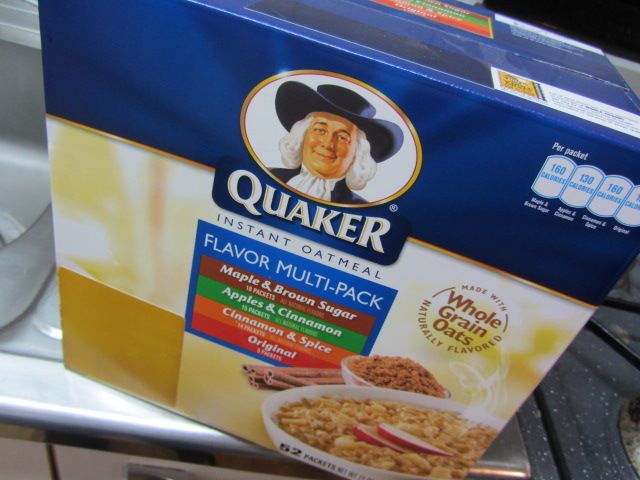 QUAKER OATMEAL! It's individual packs and only five of them are original but it's oatmeal and I'll take it! I usually steer clear of the flavored oats because of the sugar in them but beggers can't be choosers, right?!
As we turned at the end of the aisle to make our way to the oatmeal, Brian had his moment of pure excitement too.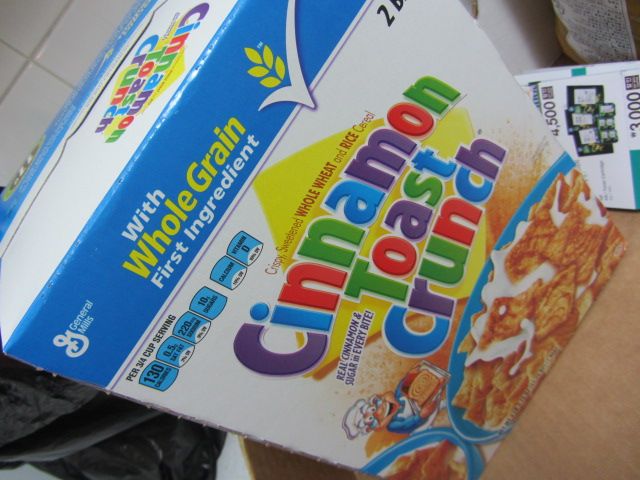 I honestly have never seen two people jumping for joy at the sight of cereal and oats before but last night in the middle of Daejeon Costco, it happened. Believe it, my friends.
We ended up picking up some other things that we came across but have plans to go back and get meat to freeze and some other products when we have more cash on us (they only take one certain credit card – the Samsung Costco Am Ex – which we obviously don't have).
My second favorite find on the night?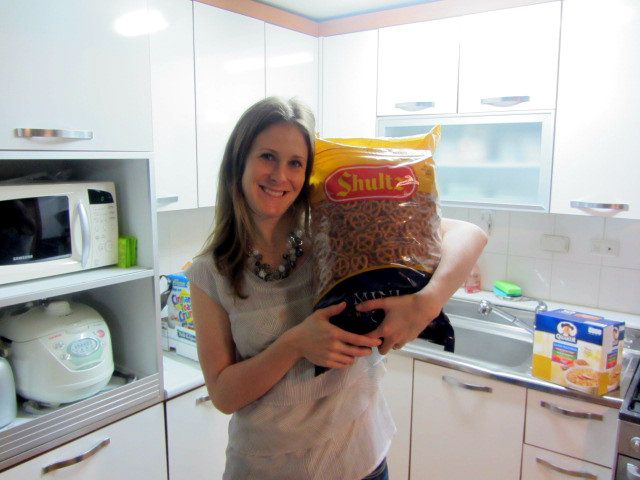 I have been looking in every store we step into for pretzels so this 6 lb. bag definitely made its way home with us!
Lunch
After last night's game was cancelled and the decision was made that Brian wouldn't be pitching during this homestand but instead this weekend in Incheon, we decided that it was easier for me to not go to Cheongju for one night tonight and to just head straight to Incheon tomorrow.
Therefore, my food packing from yesterday was totally unnecessary. However, to keep from wasting perfectly good, already prepared foods, I used the chicken in today's lunch.
Rice cakes topped with Sonoma Jacks cheese wedges (also a Costco find!) and chicken.
And a hearty handful of pretzels on the side.
Gotta make a dent in those 6 lbs. somehow!
Question:
What would be the one thing you would get extremely excited about finding in a bulk store abroad?