I can't lie and say that yesterday's double workout didn't take its toll on me. I did my best to rest up and ice up after my 13 mile run but by the time 90 minutes of yoga was through as well – I was beat!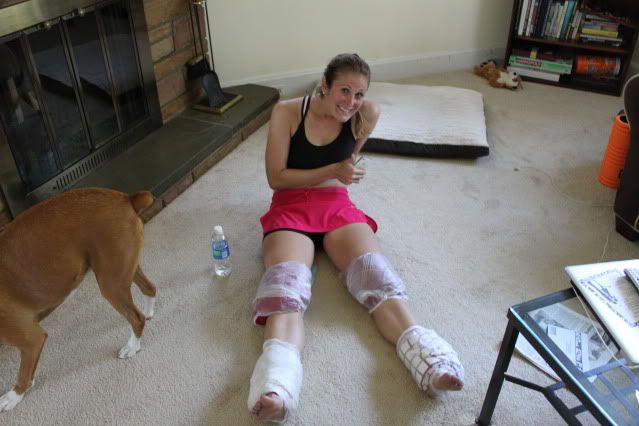 Not beat in a bad way but beat in a, "I pushed myself today and am now ready to push down the covers and passss out!" way. My body was tight to start the yoga class but by the end, the hot yoga was just what I needed to jump-start my muscles' recuperation.
Workout
I woke up this morning and immediately hit the pavement for a very easy 2 mile run. I was averaging about a 10-minute mile which was just what I was looking for. The plan for today was to start by loosing my legs up with a recovery run and 90 minutes of hot yoga a little later in the morning.
Breakfast
For breakfast I had my first touch of fall for the day – a pumpkin pie protein smoothie.
I got the recipe from Oh She Glows and added vanilla protein powder for some extra staying power.
And oh yea, remember those cheesy jalapeno cornmuffins I shared yesterday – I told ya they wouldn't last night in this house…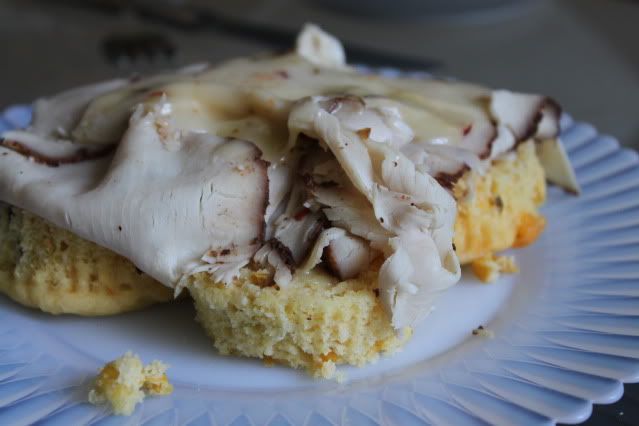 …Brian is even using them for open-faced sandwiches!
Question:
When was the last time you really pushed yourself with your workout – either in intensity, distance or time?