Not that I expected any different, but Brian took the mound for the first time today since being assigned to the minor leagues and left the game after the 6th inning with a quality start under his belt.
6 innings
5 hits
1 ER
1 BB
5 K
75 pitches
That's my boy!
Another quality thing to come out of this afternoon?
Yes, that would be everything that we shipped here from back home before I left on March 14th!
Lara Bars, Luna Bars, Special K Bars, granola bars galore!
Oatmeal and grits…that were apparently checked to make sure we weren't smuggling something else inside of them.
We also have spices…
And candy…and water mixers…and extra Fiber Gummies….the only things that didn't make it through customs were the peanut butter, honey and chia seeds. But I think it's a pretty fair trade, giving those up for what did make it through….at least I can get peanut butter and honey here, it just costs an arm and a leg!
No use crying over spilled oatmeal, right?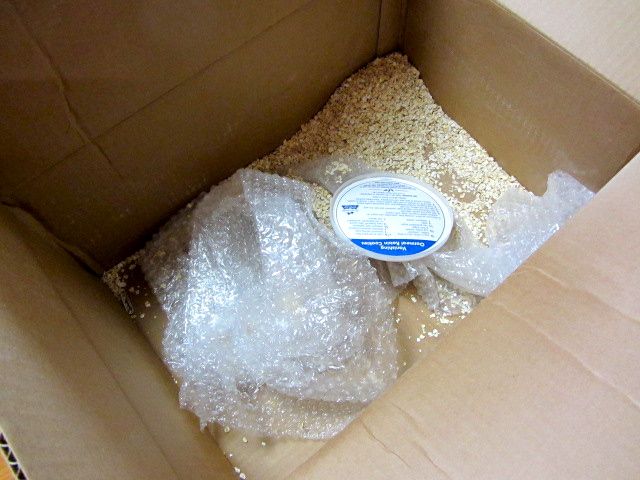 Especially not when we finally have all of these products in our possession!!! Woohooo!
Dinner
When Brian got home from his game this evening, we both were starving and headed straight out to Flying Piatto for dinner.
We shared Cajun Pasta…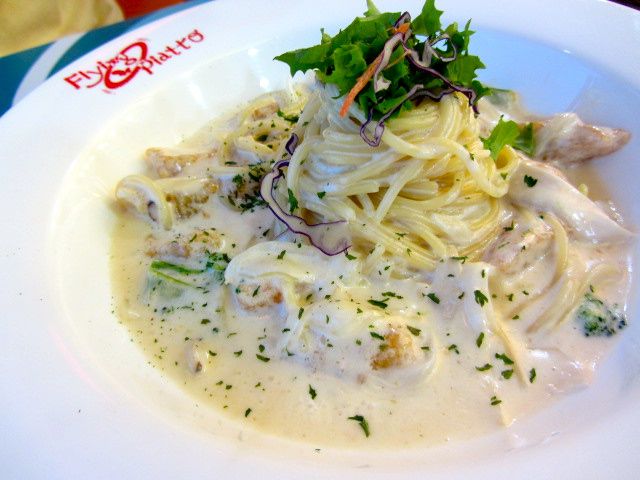 And a Hawaiian pizza…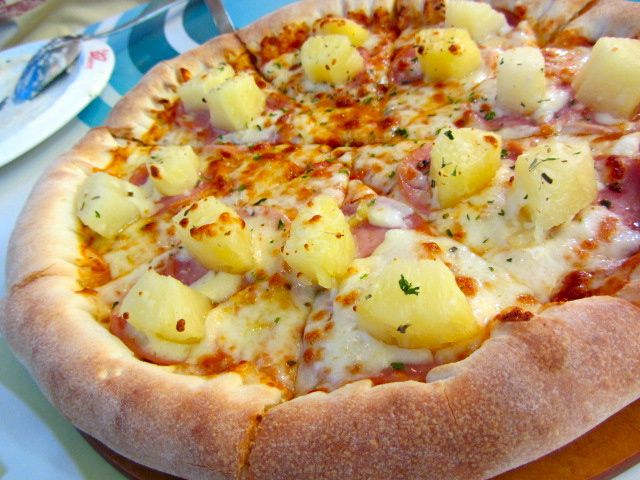 With cheese stuffed crust…
I wasn't really a fan of stuffed crust pizza from Pizza Hut the first time I had it…way back when it became the rage years ago…but this stuffed crust was realllly good!
I ate two pieces of pizza and then just continued to eat B's leftover cheese crust!
Question:
Do you like stuffed crust pizza?