Yesterday afternoon, Brian and I took the KTX train from Daejeon to Seoul for a quick trip to the Nike Store to pick up my race day packet for the Nike Women's Race in Seoul next weekend.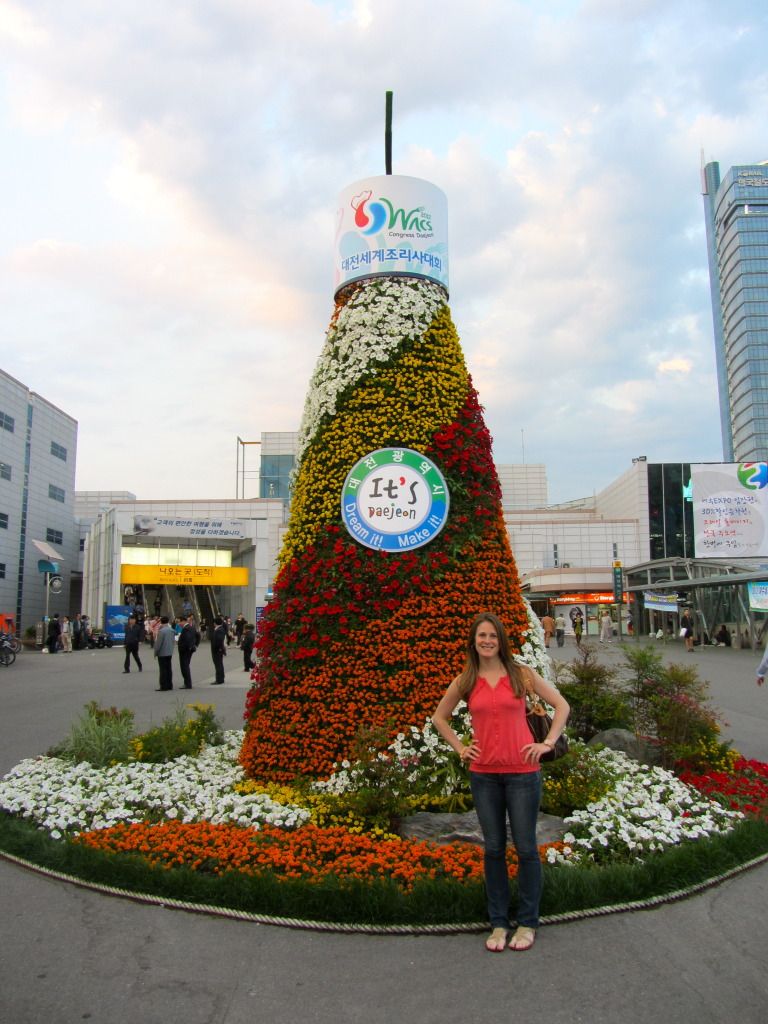 After he was back from his morning practice, we ate a quick lunch and headed right to Daejeon Station to wait for our train.
It was Brian's first trip on the KTX here in Korea and he was impressed with the ease of buying our tickets online, picking them up at the ticket windows when we arrived and navigating the station.
He also was impressed with how quiet the trains were.
After a quick 50 minute ride, we arrived in Seoul and grabbed a taxi to Myeong-dong, which is one of the primary shopping districts in Seoul.
The whole area is full of different restaurants and shops, has a mall type plaza, various service centers (massages, nails, etc.) and is full of street vendors with different products and food.
We found a couple of stores, besides the usual ones that we have already seen here in Korea, that reminded us of home like Forever 21, H&M and GAP.
And a four-story Dunkin Donuts…what?!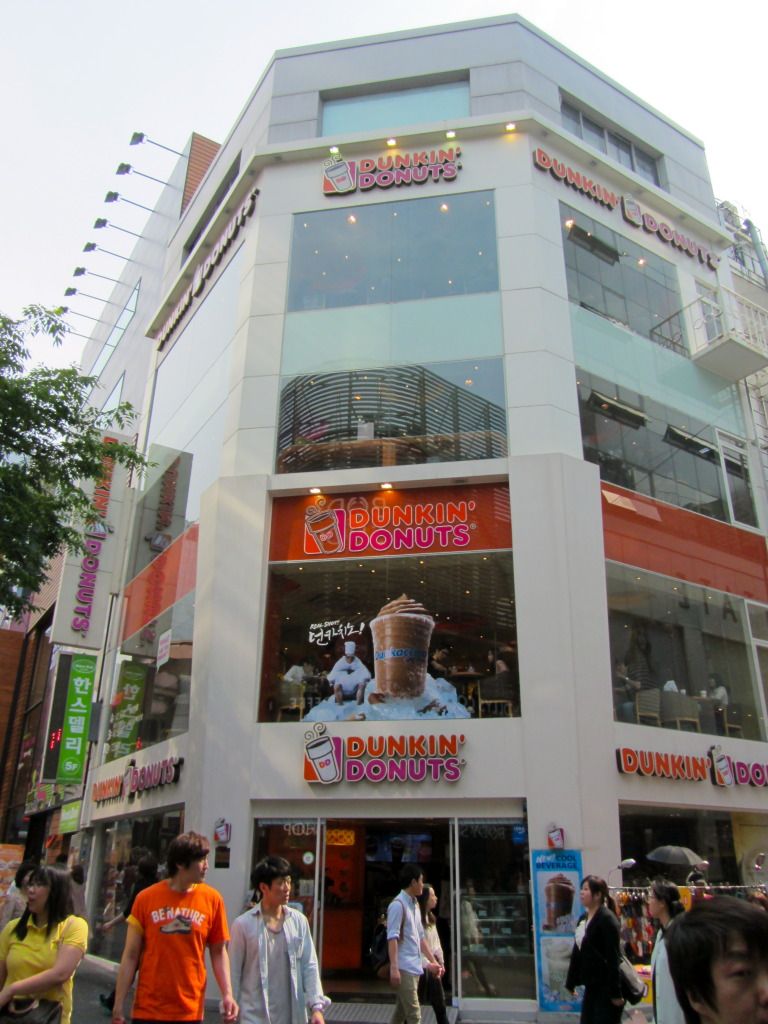 At first we were a little overwhelmed and worried we were never going to find the Nike Store in the area but luckily we stumbled across an Information Center and found out we were heading in the right direction.
When we got to the Nike Store, we were immediately greeted by an employee who spoke great English and offered to help us with the check-in process.
The whole second level of the store was dedicated to packet pick up and other race information.
Within 5 minutes, I had my race packet in hand and was checking out the customizable T-shirt area.
You could actually design your own image to be pressed onto your race shirt!
After checking out the rest of the store, we headed back outside to the streets of Myeong-dong.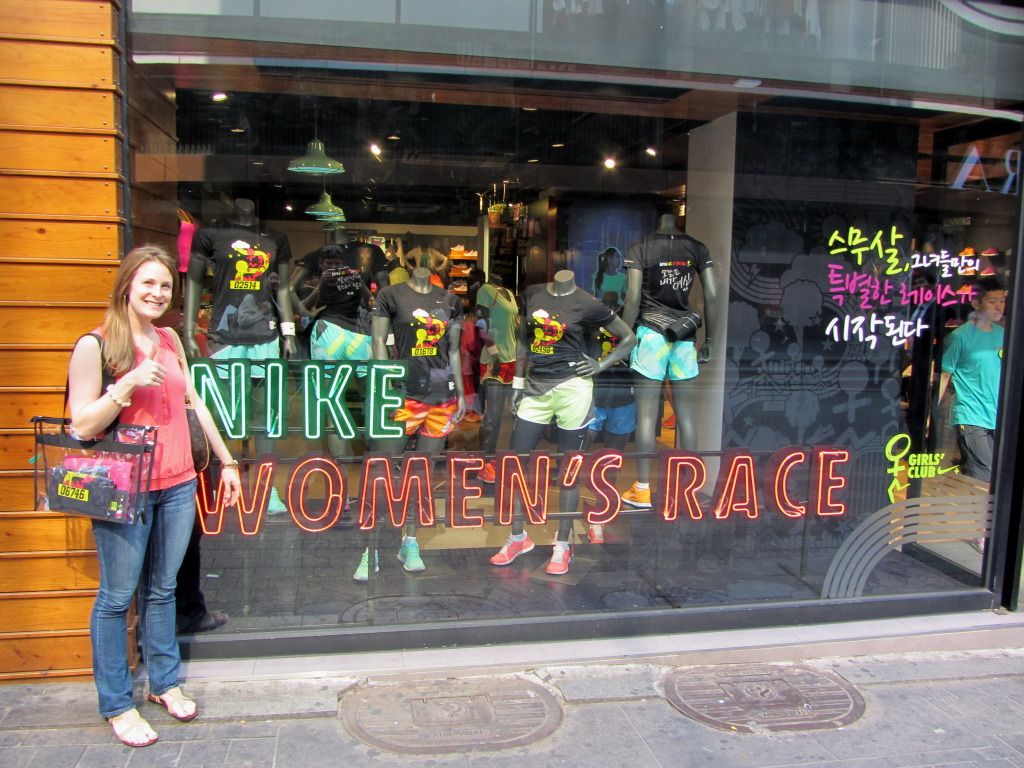 We had a little more time to explore before we had to catch a taxi to Seoul Station for our train back to Daejeon.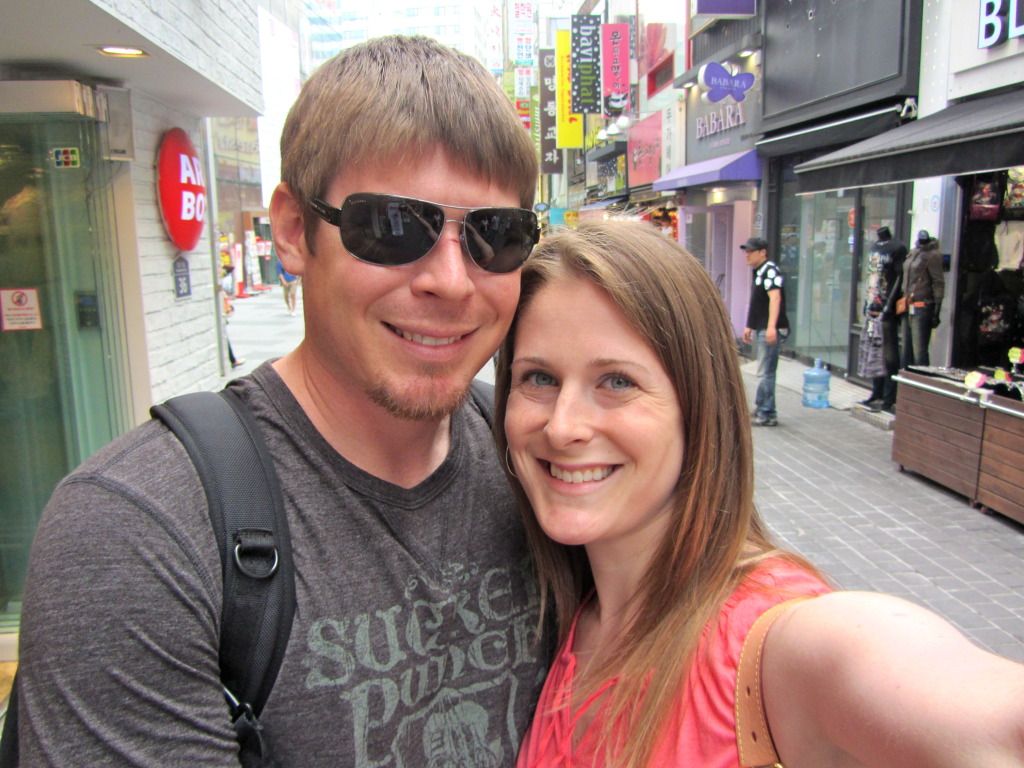 We happened to have another bout of good fortune while exploring and came across an ice cream vendor with not only the tallest ice cream swirls I've ever seen on top of cones but also a variety of flavors to choose from.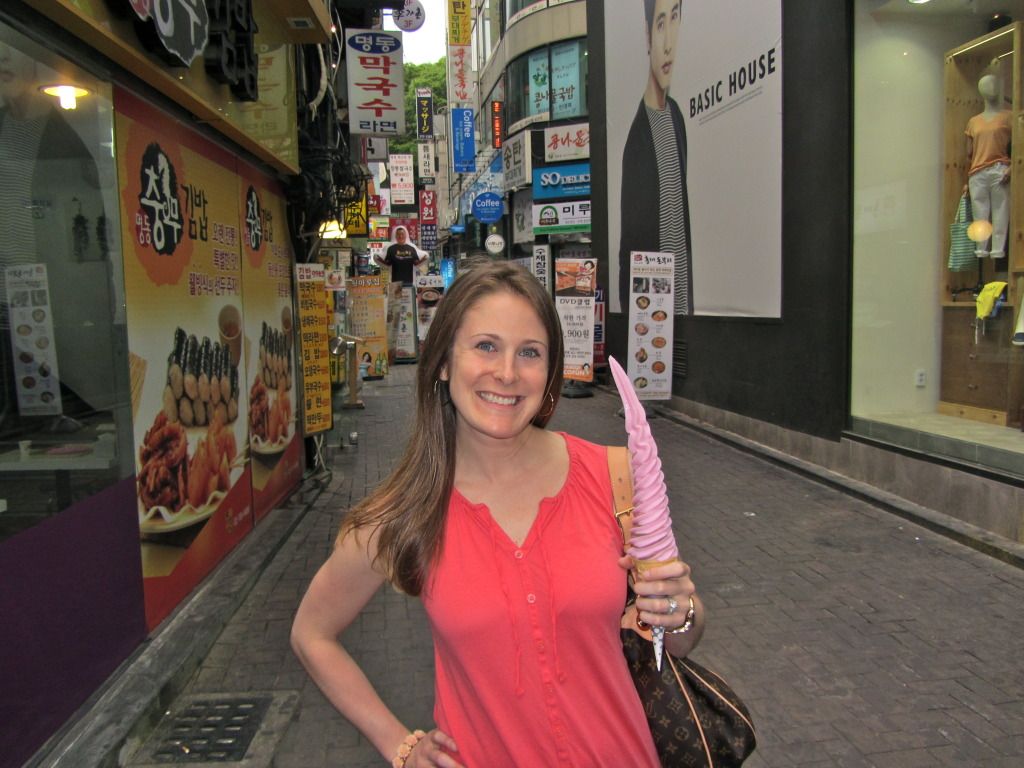 One very large strawberry-chocolate swirl cone later, we were ready to head back home to Daejeon!
Once we were on the train, I couldn't wait to see what all was included in the race packet…
A clear shoulder bag of good size and with zipper.
Another small storage pouch (you could choose between three colors for this – obviously I picked pink…)!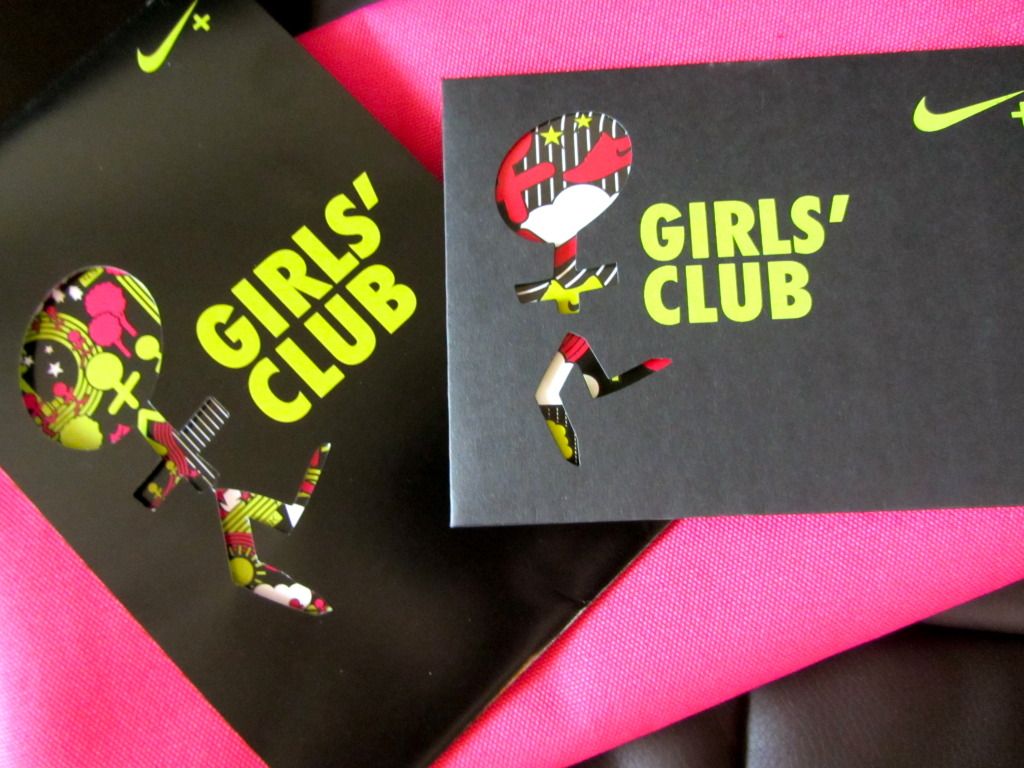 Including the details of the day and the race layout.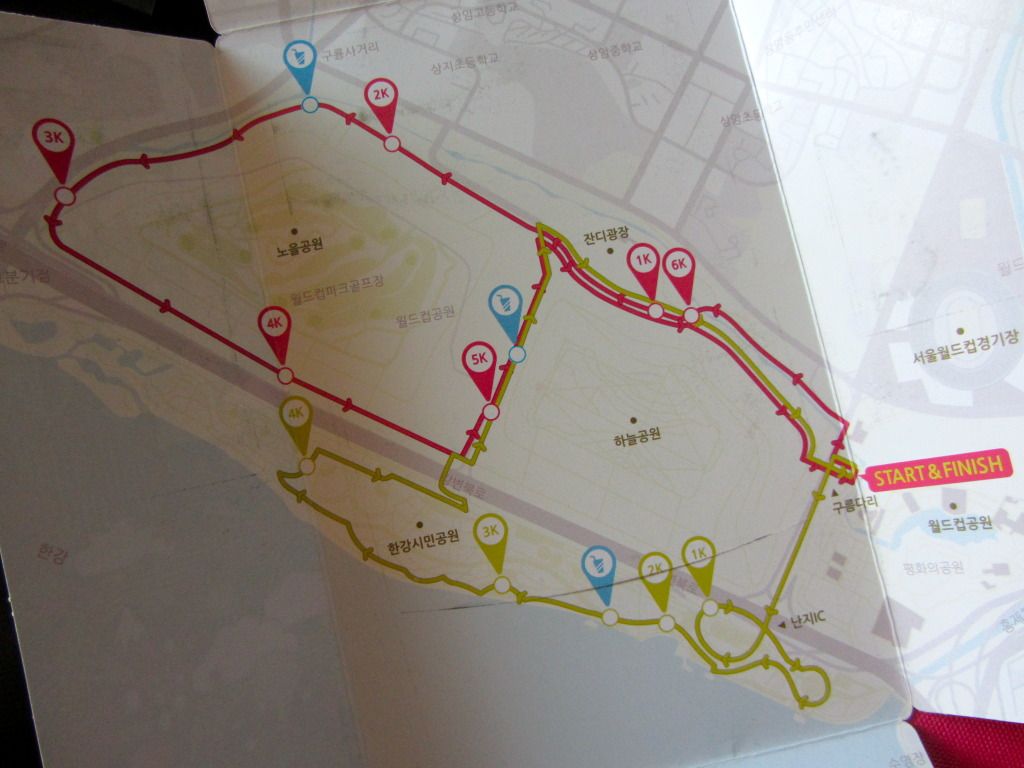 That I may need a little help deciphering…
Our chip timer for our shoe and race bib that designates which course you will be running (there was a trail or river course option when you signed up).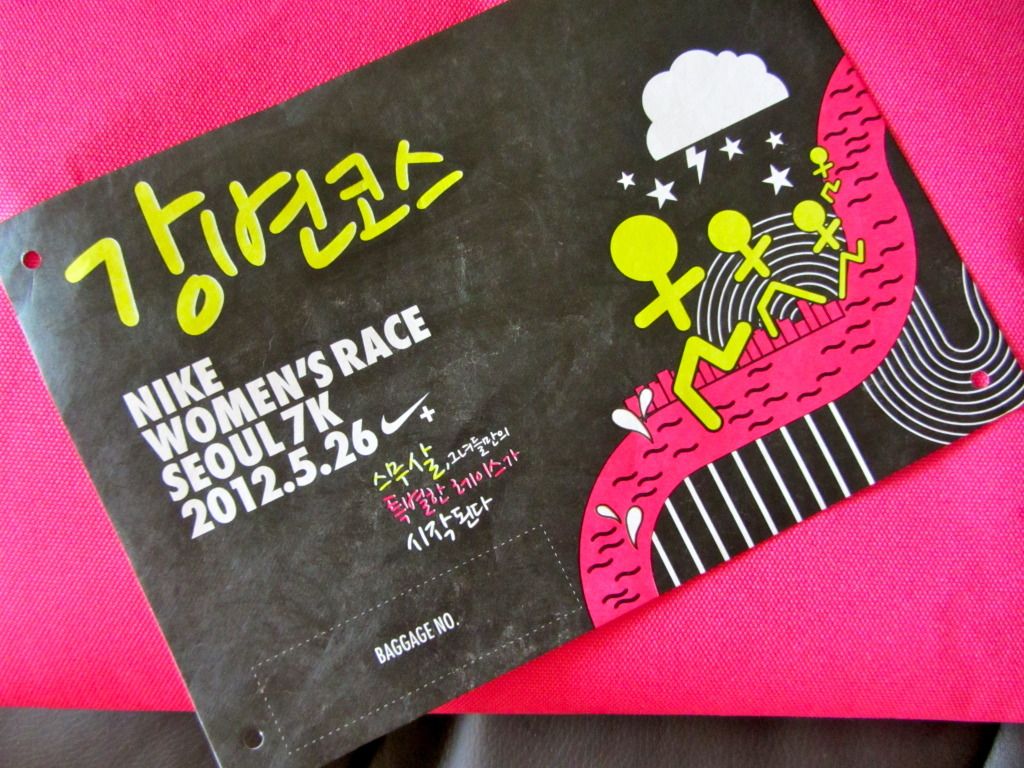 And our race t-shirts that actually have our race numbers printed on the front. I guess that blows any superstitions about wearing race t-shirts on race day out of the water, huh?!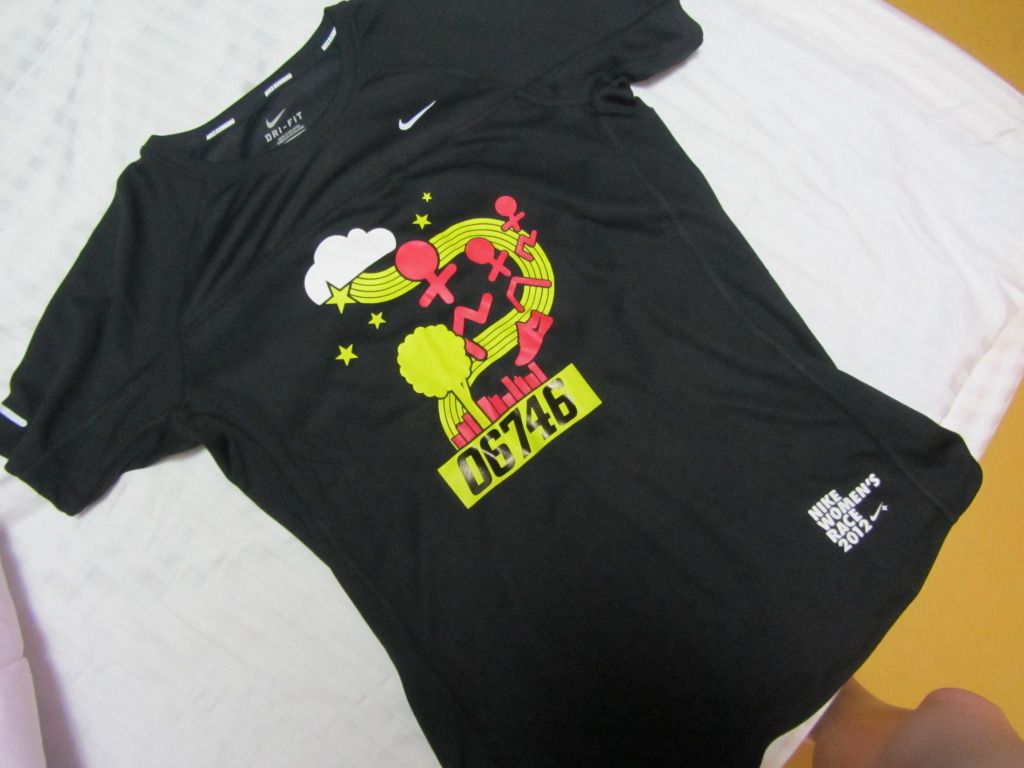 On the back of the shirts, it reads, "Catch us if you can" and the area that you could customize is below that.
Too bad I was a loser and got overwhelmed and panicked and passed on designing something to add to my shirt. The whole way home I kept spitting out ideas that I should have done and all Brian could say was, "told ya so!".  I suck.
Regardless of if I have something cool printed on my back or not, I'm now even more excited for next Saturday and hitting the streets of Seoul in my first International race!
Question:
What would you have gotten put on the back of your shirt?