After baby time yesterday afternoon, Brian and I spent the evening celebrating our engagement anniversary with dinner, Trinitas wine and chocolates. We figured wine from Trinitas Cellars was only appropriate since it is the exact vineyard that Brian proposed to me in. A perfect little celebration.
A perfect little celebration that led to me having absolutely no desire to pack my bags for this weekend in Lehigh Valley either. Hence why an early wake up call was set for this morning.
I was able to knock out my packing in no time – I swear my mind is clearer in the quiet, wee hours of the morning. Who would have thought a weekend trip would require so much stuff?!
Not to mention four (one pair was already on my feet for this morning's run) pairs of running shoes?!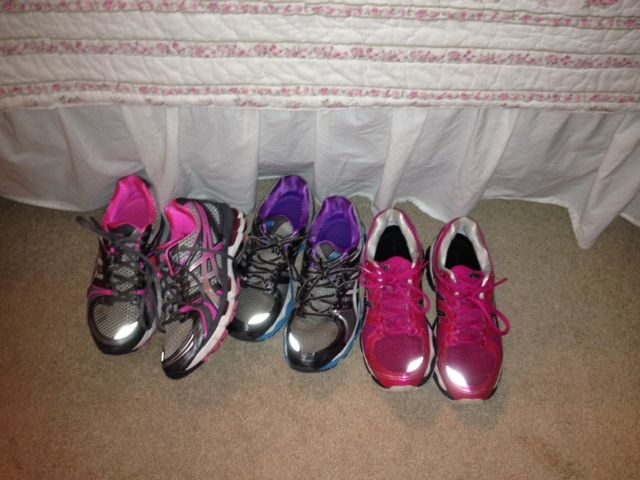 I guess that is what happens when you are to prep for three races in the next two days. Plus the extra pair for walking purposes post races on the first day. Woohooo!
Workout
Since it is the day before race day #1, I kept my run to an easy 2 miles this morning and plan on a 90-minute hot yoga class in a couple of hours to give my body one final stretch.
Breakfast
I need to start loading up for the big weekend so pancakes were in order this morning.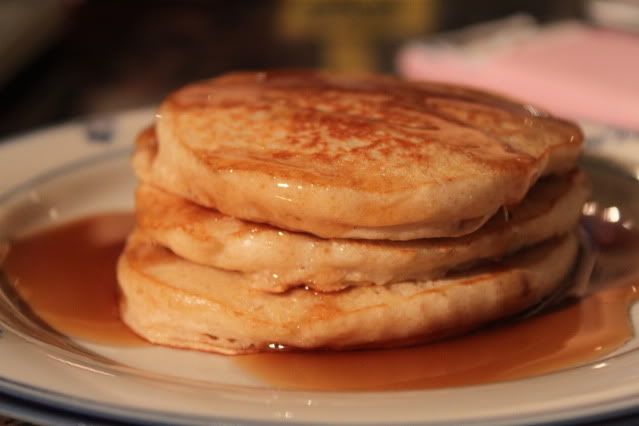 The usual Kodiak Cakes with a touch of syrup. No fun add-ins today.
I'm off to finish up a few final things before we head to yoga and then get on the road toward the Runner's World Half Marathon weekend!
Question:
Anyone else running a race or races this weekend?