Yesterday was probably the best scheduled Sunday for me. The morning started off early with a 5K then continued on to tailgating and the Ravens home opener against the Cleveland Browns. I mean running and Ravens – day equals complete for this girl!
Fort McHenry Tunnel 5K
Last week my brother-in-law saw a sign for the Fort McHenry Tunnel 5K as he was passing through one day and mentioned the race to my sister. Since she is currently training for her 7-mile leg of the Baltimore Marathon Relay, she was excited about the chance to toss an actual race into her training and I obviously wasn't going to pass up the chance for a morning race with my sister, Brian and Brian.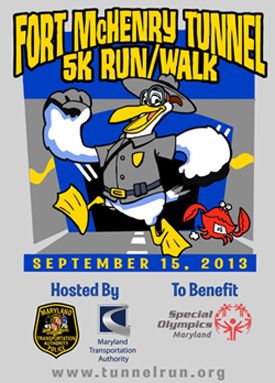 With only 738 runners in total, the race was the perfect size for spending the majority of the time running up and back in bore 4 of the tunnel that takes I-95 under the Baltimore harbor. We arrived at the race start with about 25-minutes till kickoff, and had a few minutes before runners were being directed towards the start line.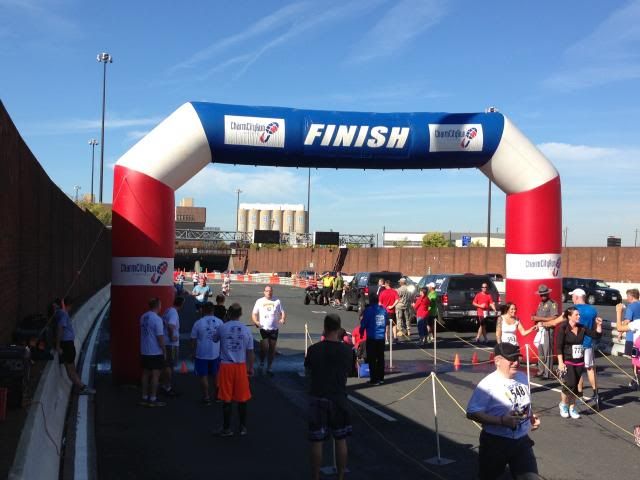 After everyone was lined up, we heard from some race officials and a Special Olympics participant (the race supports the Special Olympics) before the National Anthem was played and it was time to run. We entered the tunnel, ran clear through, made a turn around just outside of the south side of the tunnel and came back through to finish where we started on the north end. I was a little nervous about running in the tunnel but it actually was better running through it than driving through it! The weather was perfect running weather outside, with it being a little warm and stuffy inside the tunnel – nothing too bad though – and I took off from the start. I clocked mile 1 at 7:12, mile 2 at 14:34 and mile 3.1 at 23:42.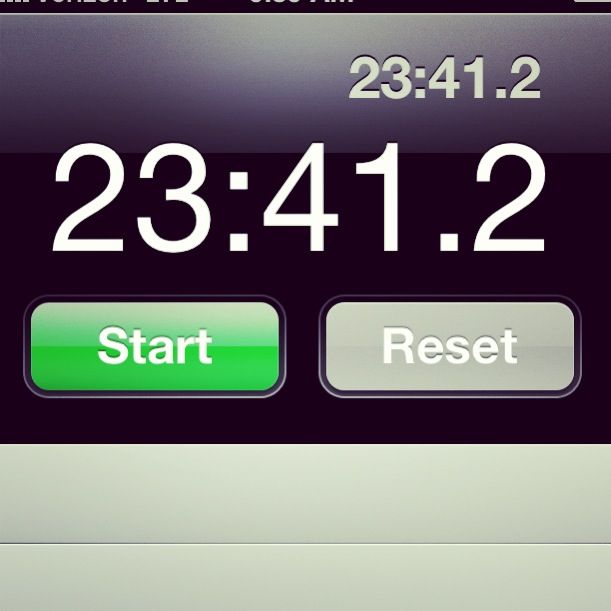 Not a PR but still a great time considering my legs were coming off of 17 miles on Saturday! I ended up finishing 6th overall of females and 2nd in my division! The lady who finished 1st in my division was only 4 seconds ahead of me and just knowing I watched her finish and didn't give the extra push to catch her bothers me but oh well – another lesson learned. Another lesson pointing at mental toughness too – at least I know where I can improve to really start pushing myself harder!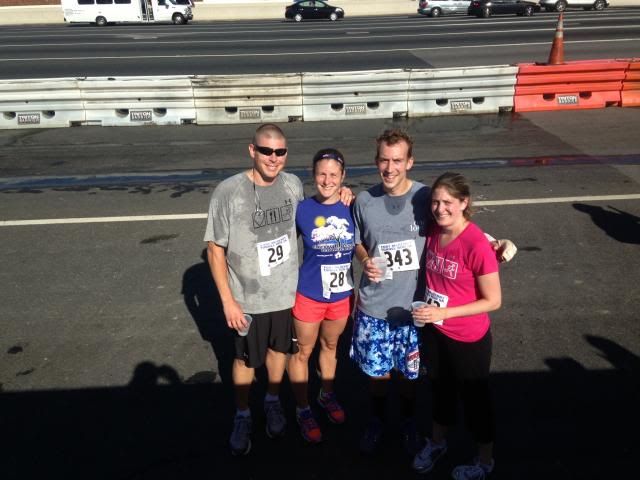 Katie, Brian and Brian had a great race as well and we all decided that our Sunday was started off on a good note.
Ravens
After the race was over, we hurried back to my sister's house to shower and head back downtown to tailgate and watch some Ravens football.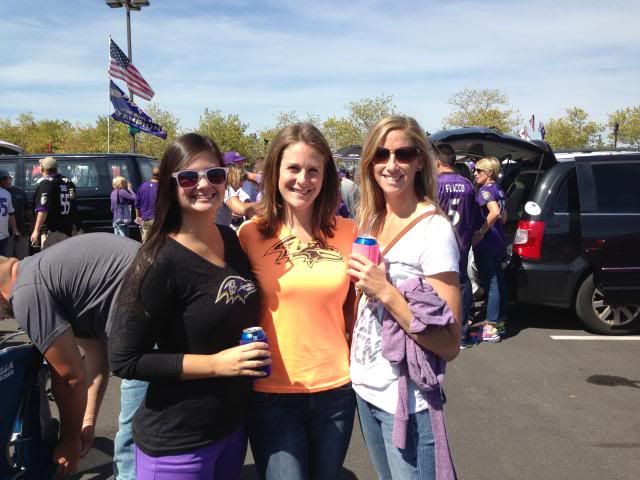 The friends and beers were plenty and definitely made up for the lack of a show on the football field but both the Ravens and the Browns.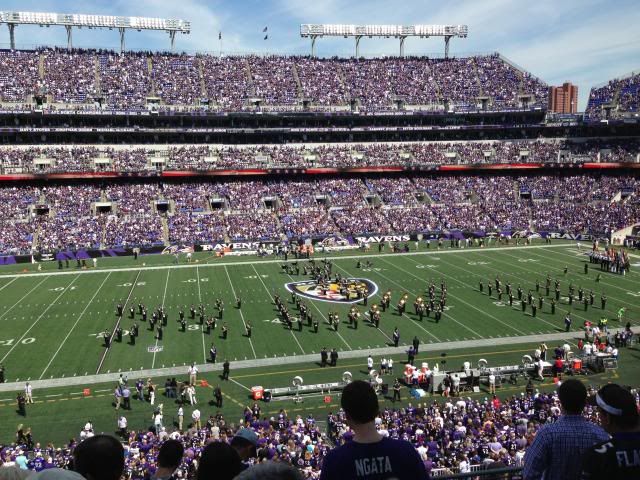 It's only Week 2 (thank God!) but I think the Ravens have a lot of battling left to do if they are hoping for another playoff appearance at the end of the season. Regardless you can guarantee this girl will cheering her little heart out for them!