Yesterday was a big day in Baltimore – the return of playoff baseball in the city with the Orioles hosting the Yankees in game one of the American League Division Series.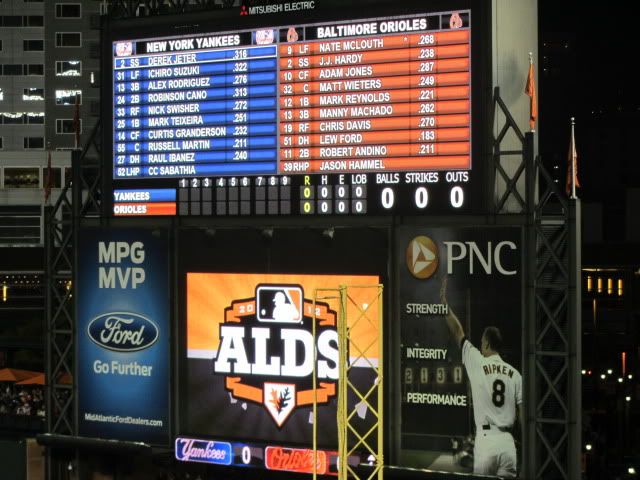 We started the evening off watching the end of the Ravens win at my sister and brother-in-laws while hanging out with two little Oriole fans.
Once the mom and dad were showered and ready for a night with adults, the four of us heading downtown to grab dinner before it was game time.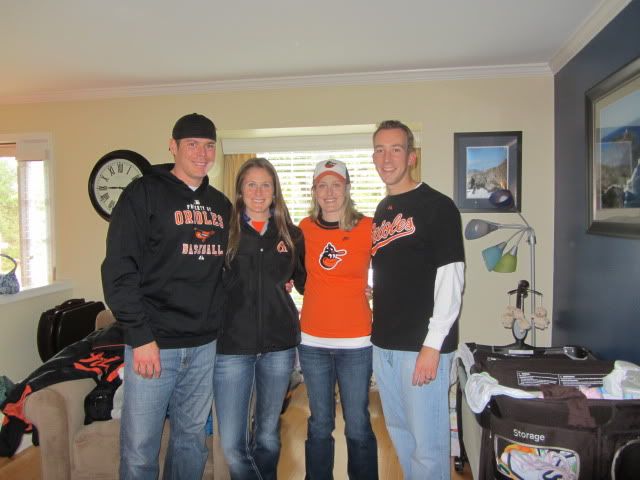 Dinner at Talara was amazing, per the usual, but the rain that started as soon as we parked the car at the stadium wasn't so amazing.
We spent a good three hours hanging out with the rest of the 47,000+ fans drinking beer and letting the playoff pride keep us from even feeling the rain that was pouring down on the city.
By the time the starting lineups were introduced 2 hours and 40 minutes after the scheduled first pitch, fans were ready to see some baseball.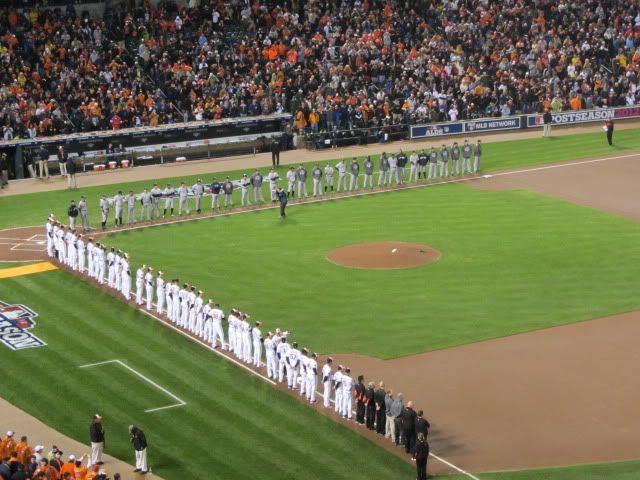 The stadium was packed with orange, something you rarely see when the Yankees are in town, and was electric!
The rain may not have been able to ruin Baltimore's excitement over the ALDS finally being back in our city but the Yankee's 9th inning rally sure did damper it a bit. That's only one game of five though, so bring on game #2, baby!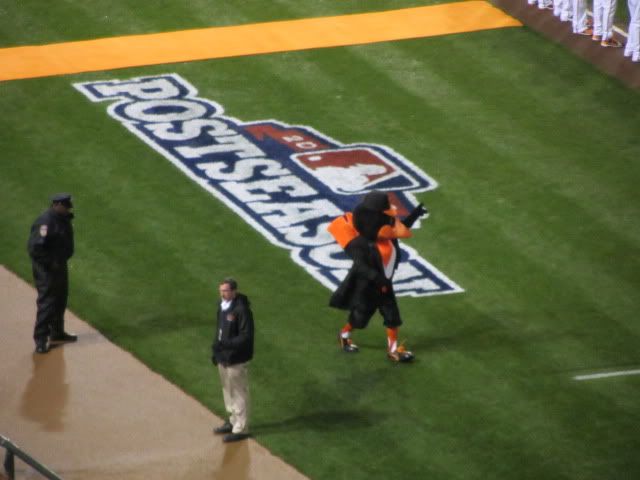 And look who was waiting up for us when we got back to Katie and Brian's…
She didn't want to miss one minute of the playoffs in Baltimore either!
Question:
Would you wait out a rain delay of almost 3 hours to see your home team play in the playoffs? I don't think one person left the stadium before first pitch last night! #BaltimorePride