A few random things for you on this Sunday afternoon.
1. Dunkin Donuts K-cups received my "mmmm" of approval this morning. I love love love DD coffee but usually when I brew it at home it never has the same Dunkin taste to me as getting a hot cup directly from a Dunkin location.
However, this morning's first taste of my original blend cup of k-cup coffee made me feel like I had just stepped out from the coffee place itself. Only thing lacking was the think styrofoam cup and some pumpkin munchkins in my hand. With it being pumpkin season, maybe brewing my own coffee is a good habit to have…
And speaking of pumpkin and coffee…I saw that Bess found some pumpkin spice Dunkin Donuts coffee at Target yesterday…guess who is heading there after work today?!
2. This morning when I left for work, I forgot my "work" jacket at home. I'm usually always cold and with the fall-like weather rolling in, I knew I would need it today. Luckily Brian was still at the apartment and was able to drop it off to me on his way to my parents house to watch football for the day. Good thing because now I don't have to let my boys down by not sporting my Reed jersey and showing some Ravens pride.
Without the jacket, I wouldn't have been able to sneak off my work shirt and put my Ravens jersey on instead. A fully zipped jacket shows nothing…no one even knows the difference.
And not only did B bring me my jacket but he also brought me a surprise treat for the day.
I can get used to him being around all the time now!
And the last random thing I have for you is today's lunch.
3. Lunch
Brian offered to also bring me lunch since its slim pick'ins in the kitchen right now but instead I opted to go with another sampler plate of whatever I had that would work.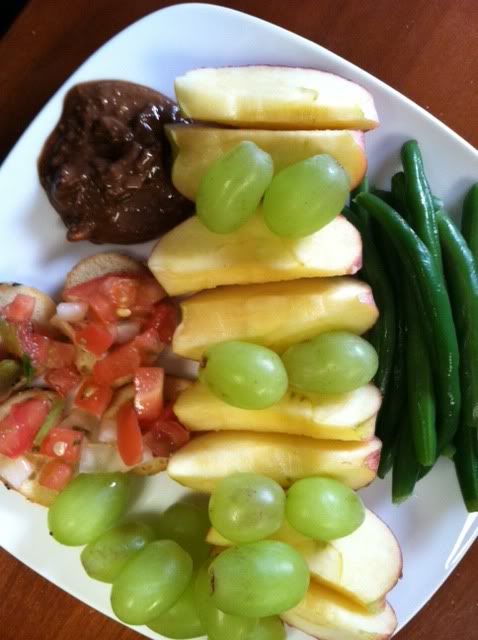 Stacy's everything bagel chips with [very spicy] salsa from Taco Fiesta's dinner last night.
An apple with Saratoga Peanut Butter Company Chillin' Chocolate peanut butter.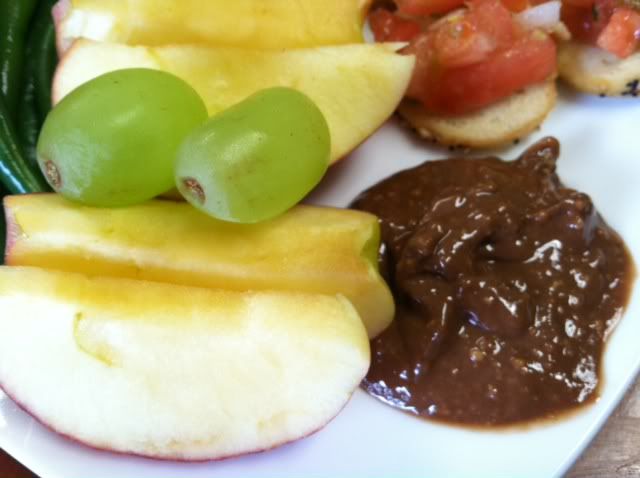 Green grapes.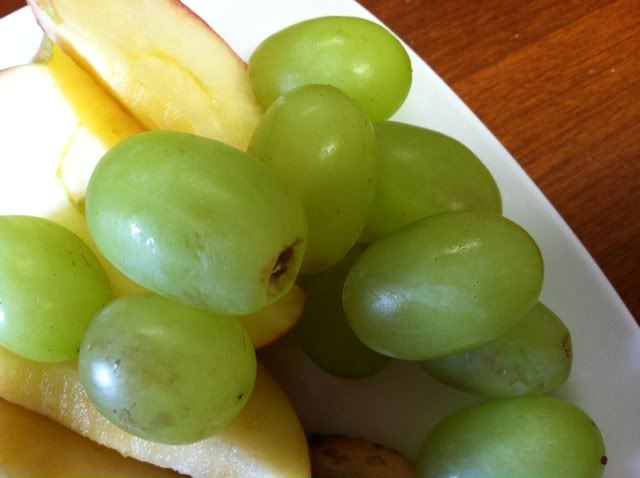 And green beans.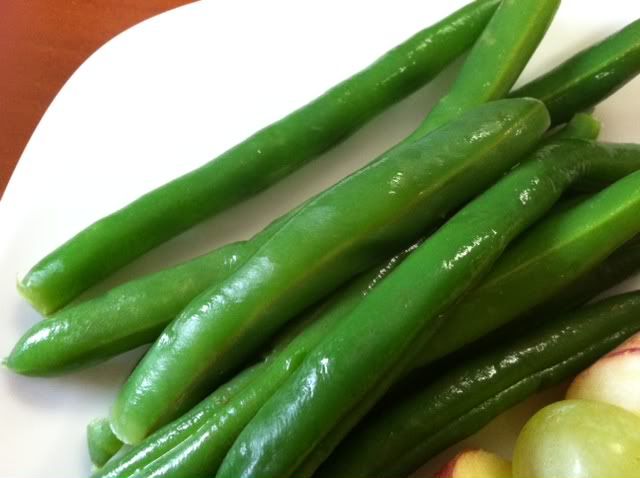 A few more hours left in the last weekend workday of the year and then it's more football watching and dinner with the family….I hear we have quite the delicious menu cooking up this afternoon.
Question:
What is your "random thing" of the day?
Do you think coffee tastes the same home-brewed as when you buy it at the actual coffee shop?