My trip to Round Rock ended this morning after a fabulous long weekend:
As much as I would have loved to continue the road trip with Brian, I'm happy to have made the drive back to Oklahoma City to be reunited with our little Telli Butt!
He was waiting and watching out the window for me as soon as I got out of the car and was Mr. Crazy Pants when I opened the door.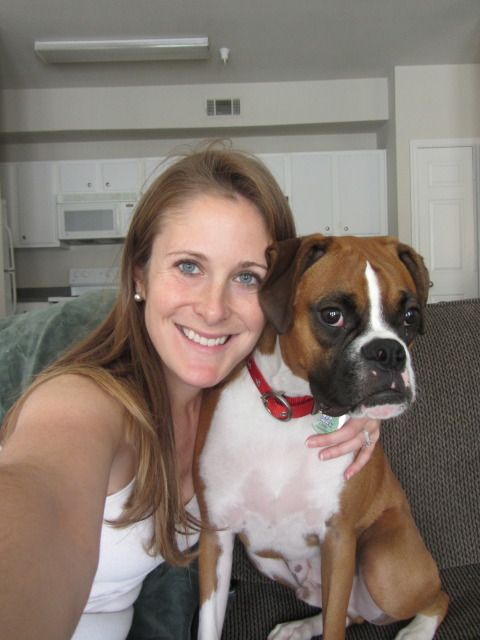 He was a little skeptical of me actually being back home and wasn't a fan of my bags being out in the living room but as soon as I unpacked and settled onto the couch with him, he became a happy camper. A happy camper that is passed out napping now.
If anyone is in the OKC area and looking for a dog-sitter, I definitely recommend the Savvy Pet Sitter. She did a fabulous job with Telli, despite his anxiety issues with strangers. After every visit, she updated us through text message as to how he was doing and was even available to and willing to take a quick phone call from us when we were being extra-protective parents.
Lunch
Through my drive I had an Odwalla bar, pretzel crisps and animal cracks so after a walk with Telli and unpacking my bags I wanted something quick for lunch.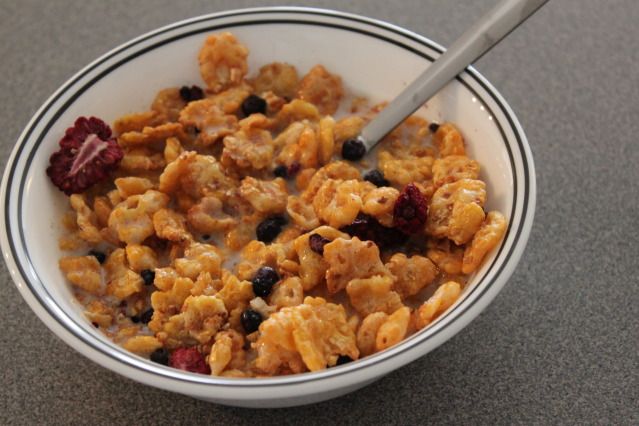 Since Brian and I both were out-of-town we obviously don't have many options for food so cereal with almond milk was the easiest and the most "meal-like" of my choices.