Happy Hump Day, friends!!
Workout
This morning's workout was a tempo run. On my marathon training schedule, Wednesday workouts have changed from speedwork with sprints to tempo runs. That means I am halfway through – ekkk! The big day is two months from yesterday!
My mile/speed break down looked like this today:
Mile 1 – 8:30 min/mile pace
Mile 2 – 8:04 min/mile pace
Mile 3 – 8:00 min/mile pace
Mile 4 – 8:27 min/mile pace
I felt especially good this morning and was pleased with my run. Lately I have been feeling good when running but haven't really been up to my old "easy" pace and I'm not sure why. I don't know if I'm not pushing myself (because I feel like I am) or what it is but today felt more like the old me before I burnt myself out a couple of months ago and just never got my groove back.
Maybe this is a promising sign?!
Breakfast
After my run I joined Rowdie for a bowl of cereal for breakfast.
I combined two FiberOne cereals and a sliced banana with almond milk.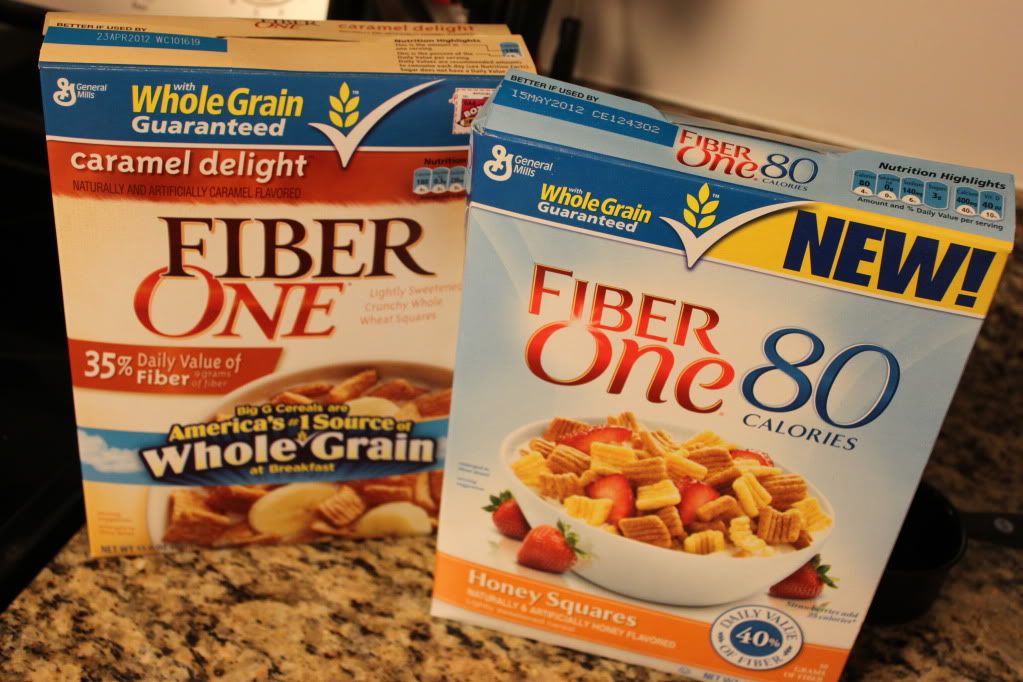 Enjoying it from my Indianapolis Indians Rowdie bowl.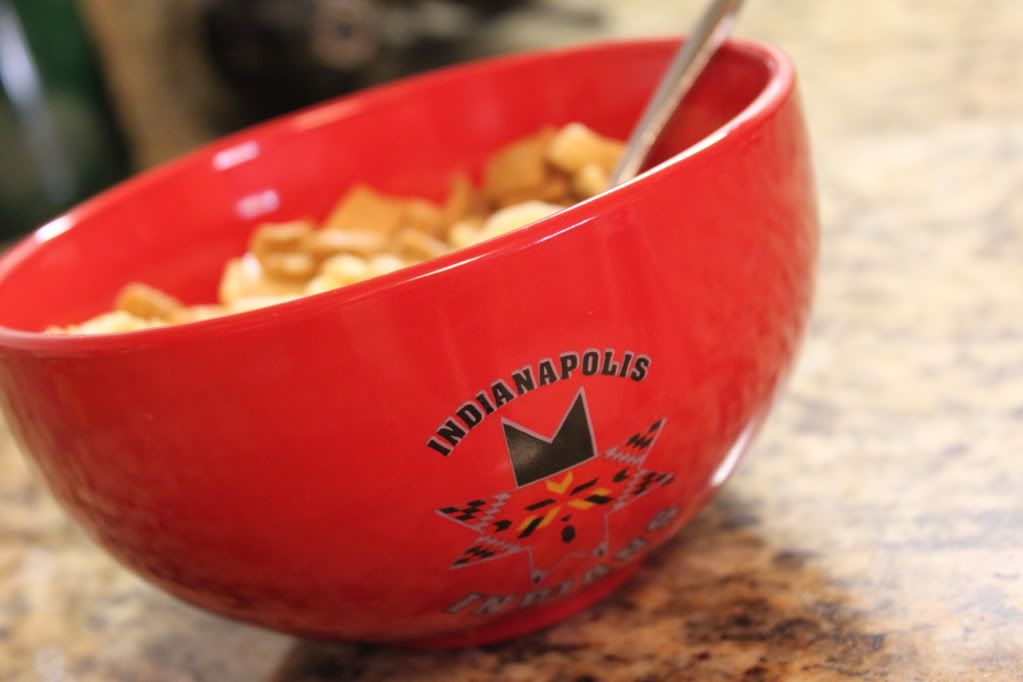 Yum!
Since I pulled out my Rowdie bowl to use this morning, it got me thinking of my trips to Indy last summer to see Brian while he was playing for the Indianapolis Indians (the AAA team of the Pittsburgh Pirates).
Whenever I would go out to visit him, I would obviously spend a lot of time by myself while he was at the field. I used this time to explore the new-to-me city and actually really enjoyed it.
I covered a lot of area by foot since I obviously didn't have my car out there with me and Brian's was in the shop for over 5 months last year (don't even ask!). I spent a lot of time just walking through the city, enjoying the gorgeous weather and visiting different landmarks.
I would run along the canal for my workout.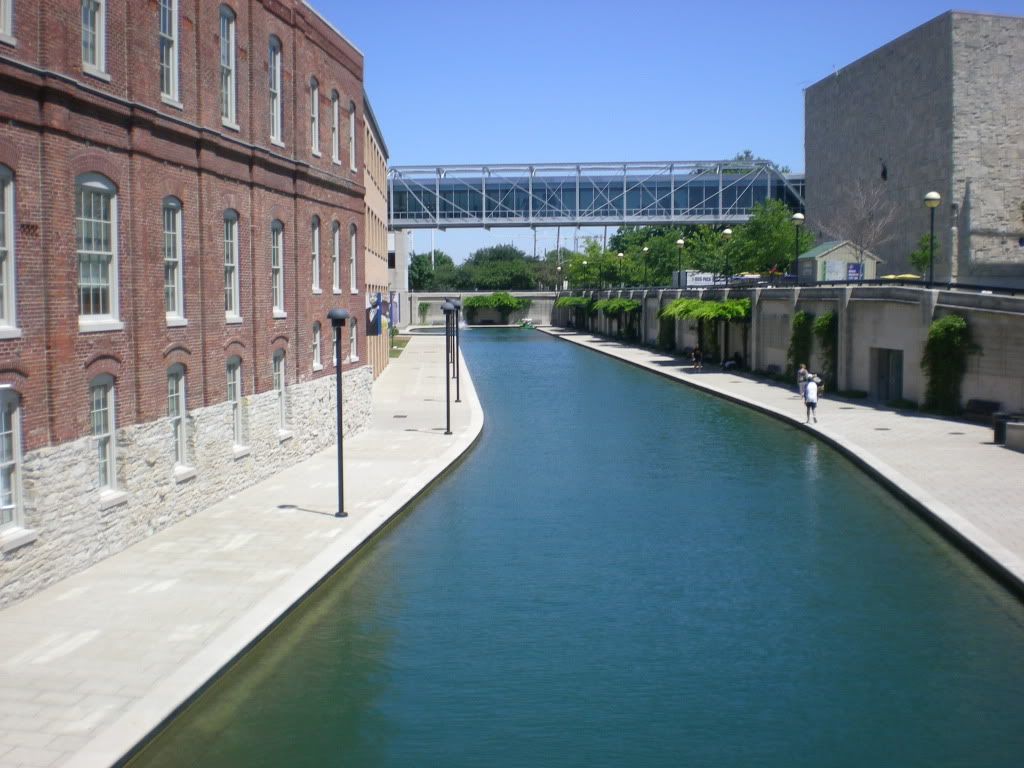 And visited different places like the Indy Zoo.
And the NCAA Hall of Champions.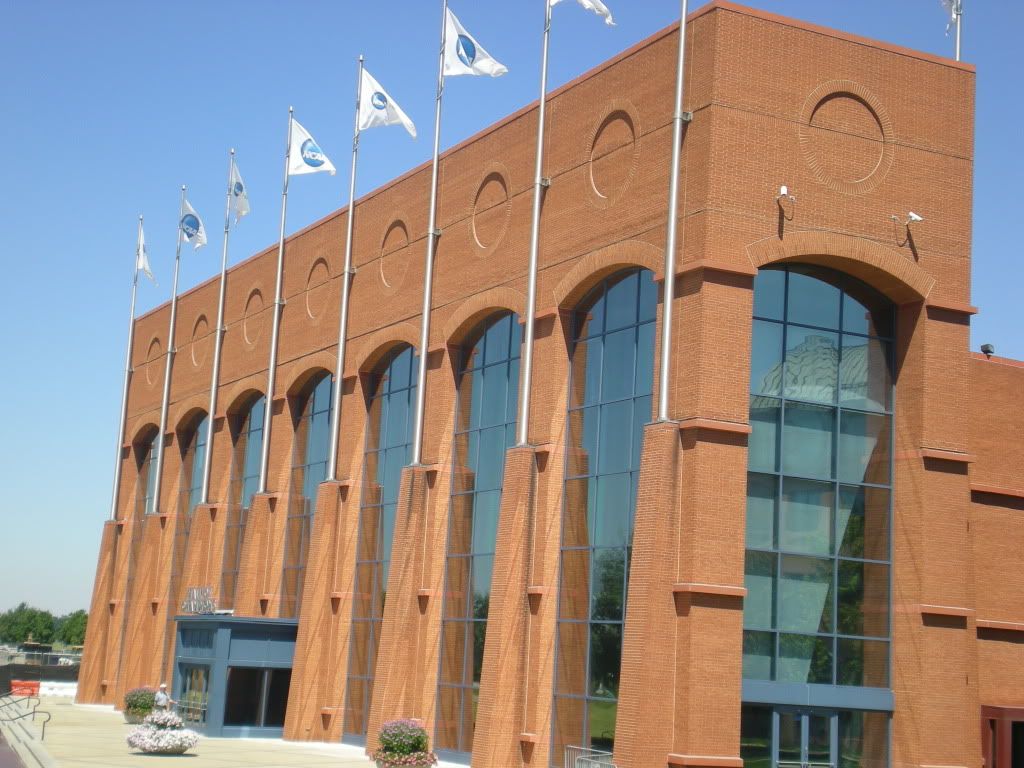 I even made random friends along the way, always finding someone (more like they found me) to chat with during games and even during my afternoons wandering the city.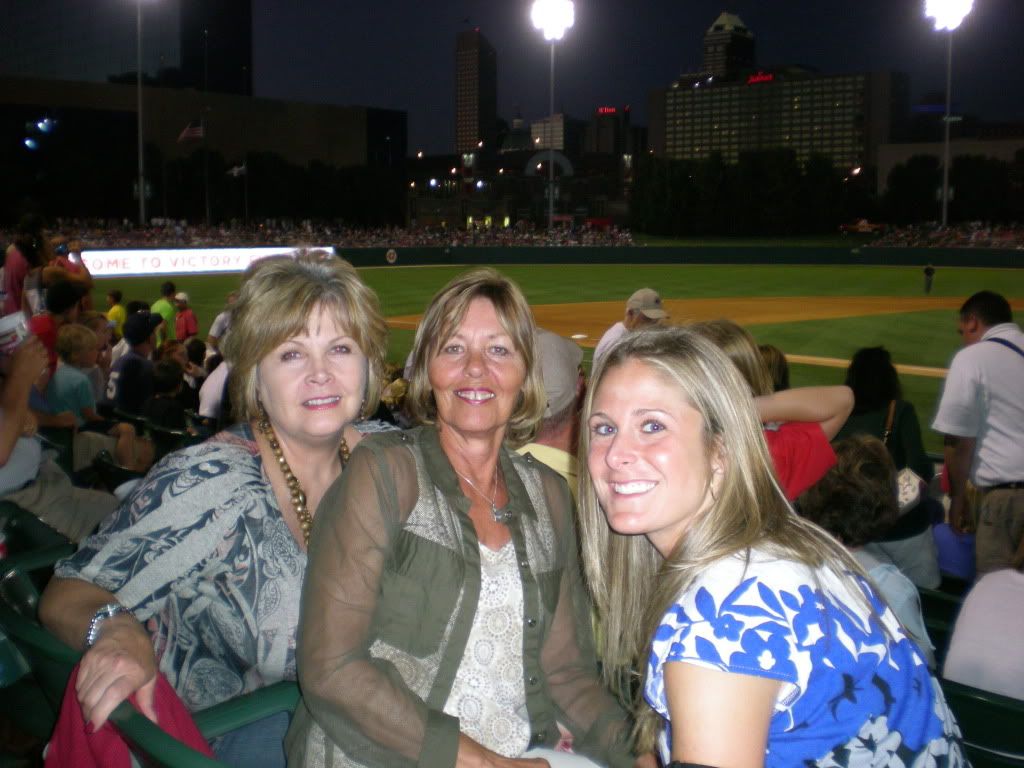 I actually met these women during the day while first checking out the canal before a workout and ended up having seats next to them at that evening's game.  Small world!
I remember talking to my sister while I was there on one of my trips and she couldn't believe that I was doing so much and visiting so many places by myself. She asked why I didn't just sit inside and read a book, which is what she would have done.
Yes, I love reading and enjoy curling up with a good book but I also don't mind exploring and doing things alone. Some "me" time is never a bad thing and I really have no qualms about venturing out alone to entertain myself.
Maybe I'm weird or a loner but it doesn't bother me one bit!
Question:
Do you enjoy time alone and do you mind exploring or spending time in a new city by yourself?  I guess it comes with the territory dating Brian, but I spend a lot of time in different cities and haven't minded exploring on my own at all.  I've done my own sightseeing of Clearwater, Bradenton, Indianapolis, Louisville, Norfolk, Syracuse, Scranton, Allentown and Pittsburgh all while visiting Brian in each area and I'm sure I have plenty more cities to explore ahead of me!
What would you do in that situation? Explore and enjoy the beautiful city and weather or stay inside with the TV and a book?  I'm much more of a get out and go person.  Even now when I visit Brian in PA, I would rather be out doing something than sitting inside.  Nice thing about the trips to Allentown this season was that I had a car!