Workout
Even though it is a dreary morning here in Daejeon, I was still able to pull someone out of bed to be my running buddy this morning!
We did a 3.04 mile run in 27:11. A nice wake up on the day!
Post run, I jumped right into a workout that I put together yesterday targeting my chest, shoulders, triceps and quads.
Each set was a tri-set, with three exercises that focused on one muscle specifically and in between sets I completed 60 seconds of a cardio exercise. Each complete circuit consisted of three sets and two cardio minutes with a 60 rest between circuits.
I tried to work in at least one exercise per tri-set that had my whole body working in order to get some peripheral heart rate action incorporated into my workout as well. Keeping the blood flowing between the upper and lower extremities really gets your heart pumping!
Jillian Michael's workouts have nothing on how my arms feel now, baby! I don't think I'll be able to lift them come this afternoon.
Breakfast
Not only was a lucky enough to have Brian as a running buddy this morning (on his off day and all!), I was also lucky enough to have him make me breakfast!
Bacon, egg and cheese on half of a toasted blueberry bagel.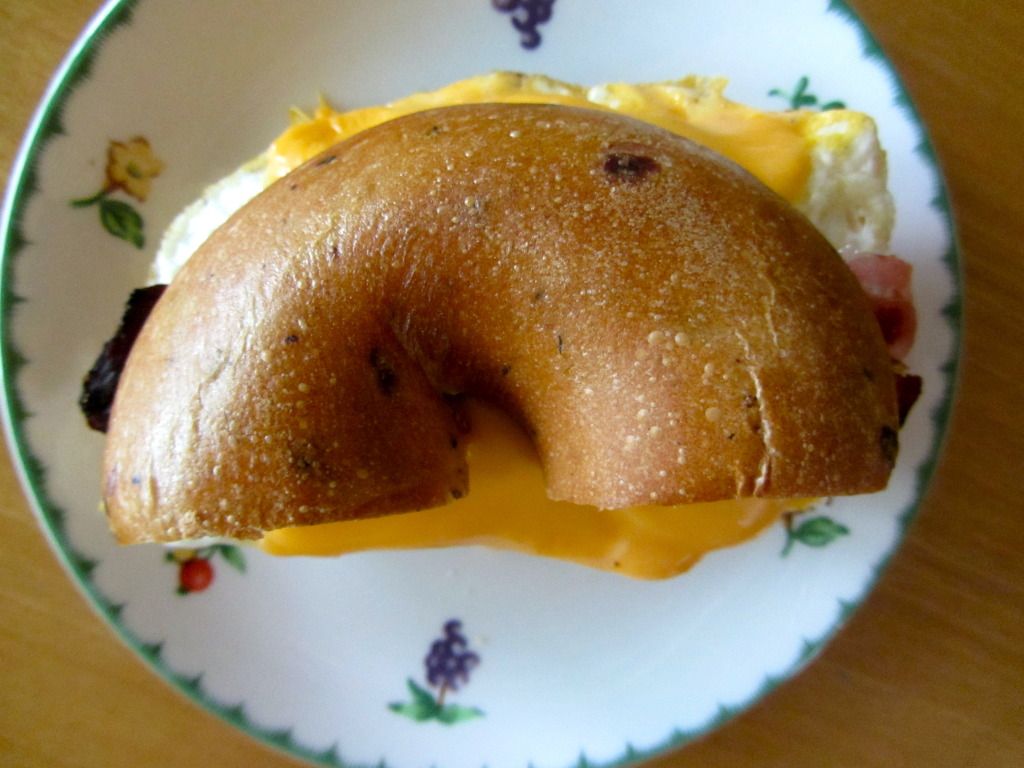 And a Tone It Up Bombshell Spell to accompany it.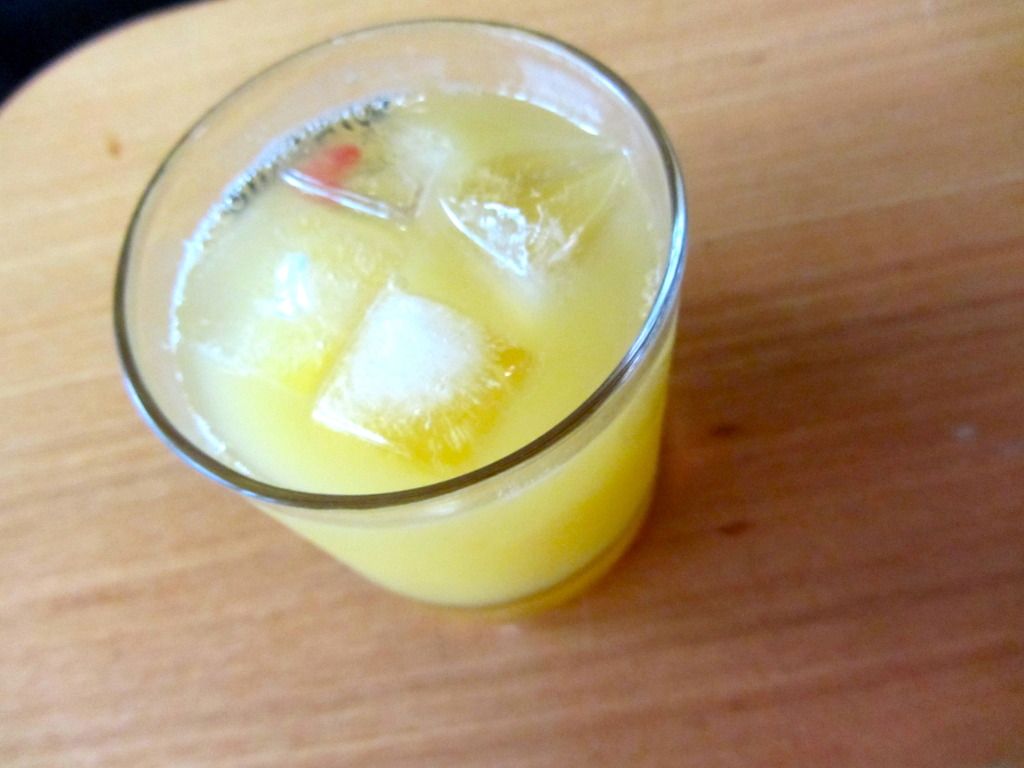 Between my workout and breakfast, I'm ready to get this day rolling! We have plans to keep our Monday off-day tradition rolling with a trip to the movie theater.
Question:
Do you find workouts that you make yourself more challenging that those given to you by others?