Look who is home from his overnight visit to the vet and is as good as new, aside from the addition of a tiny scar and the loss of a couple other things!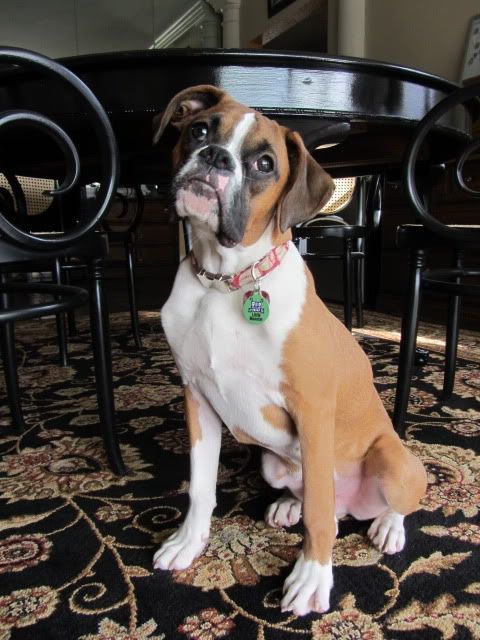 I picked Telli up this morning and he was beyond excited to come home. Even though he is supposed to say calm for 7-10 days post surgery, there was no containing him when I walked in the exam room to get him. I loved how excited he was to see me!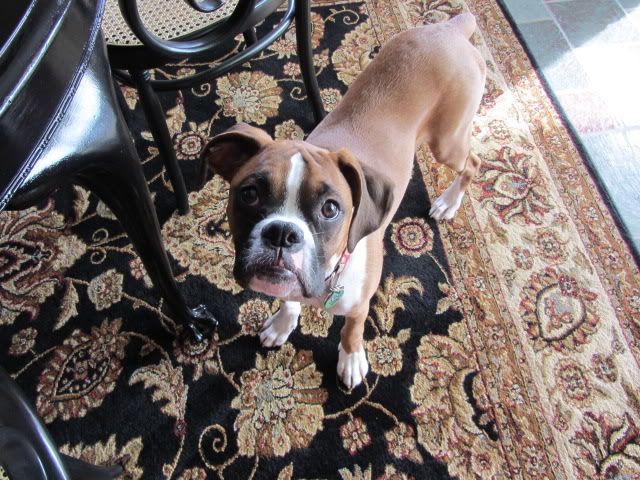 After Telli was home free from his doctor's visit it was time for me to make one of my own. As soon as I learned that Brian and I would be moving to Korea for a number of months, I contacted my doctor to see what, if anything, I needed to do health wise before leaving. She mentioned some vaccinations and pointed me towards Passport Health.


(click image for source)
First things first, vaccinations are not cheap! When I called to make my initial appointment, I learned that the appointment itself would cost $50.00 and each vaccination I received would cost anywhere between $35.00 and $300.00! Given that information, I wasn't too sure what to expect at my appointment and was hoping that it didn't clean my bank account all in one quick swipe!
I was quite impressed when I walked into the office and was handed a complete booklet that was made especially for me. It has all the possible vaccinations I could need for South Korea along with different travel tips, American Embassy info, things to pack and a ton of other information that could prove very helpful.
After an in-depth conversation with the nurse about my traveling, the different cities I would be in and my health history, she got me started with the five vaccinations I needed:
Hepatitis A
Tetanus/Whooping Cough
Influenza
MMR
Typhoid Fever
Three went in my right arm and two in my left. Ouch. Good thing I have no upper body lifting on my workout schedule for tomorrow because my right arm is beyond achy!
She also gave me an antibiotic to take with me Travelers' Diarrhea. Sounds exciting, right? At least I have medicine for it in case it does decide to plague me!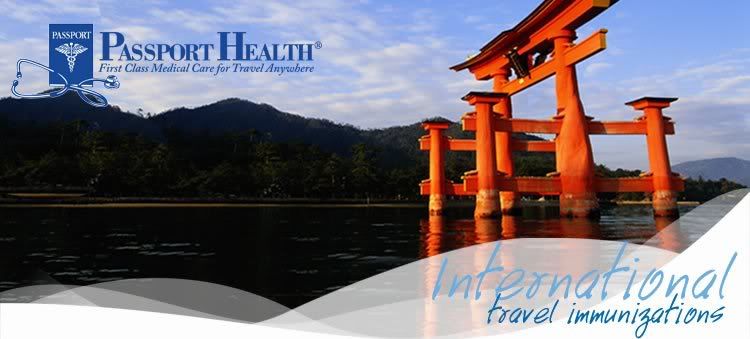 (click image for source)
One of the best parts of this trip to Passport Health is that the RN who met with me is actually married to a man from Korea and has been there with him to visit. She had tons of advice like: pack like you are going to NYC (apparently dress to impress is the word!), definitely try all of the street food, travel to as many cities that you can, along with Jeju Island and Japan if possible and just absolutely enjoy the time. She said I'm not going to want to come back – ekkkk!
And the worst part of the trip to Passport Health? Sure, my right arm is hurting me as I type this but it doesn't hurt as much as my bank account does.
$457.00. Ouch. Let's just leave it at, "better safe than sorry", right?!
Regardless, I'm glad that one more thing can be crossed off the check-list of to-dos before leaving for Korea. Especially since a date has finally, officially been set. As of March 14th at 9:00 a.m., I will be on my way to my layover city to catch my 15 hour flight to meet Brian in Seoul, South Korea!! The countdown is on!
Question:
Have you ever had to get vaccinations before traveling abroad? Did you general physician administer them or did you have to visit a Medical Travel place?