If you ask me to tell you a joke, I have one that is my standard go-to for years now. Wanna hear?
Bert asked Ernie if he wanted some ice cream. Ernie's response?
"Shure, Bert"
So imagine my surprise when I saw the new limited edition Ice Cream Oreos – with the Shure-Bert punch line on the packaging. That means a must try in my book.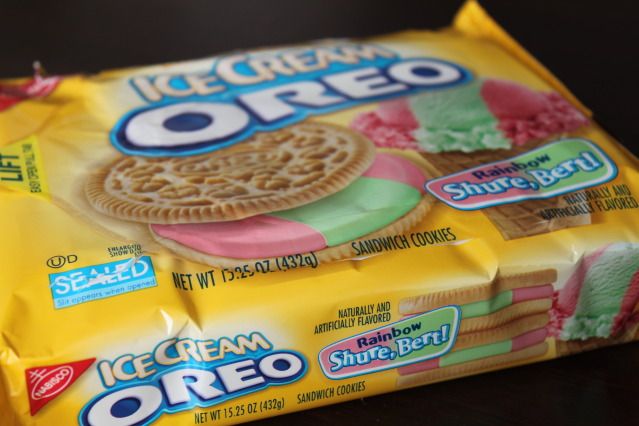 Verdict? In my opinion, just as favorable as my favorite joke.
Best part is that they have an extra sweet touch which makes it hard to eat more than one or two – built in portion control. Perfect!
Workout
A 45-minute easy run was on the schedule for this morning and I covered 5.35 miles in that time. My average pace was below 8:30 min/mile again for the first time since this training began. The heat finally broke here and the mornings have been a lot cooler, making for much more pleasant runs.
Breakfast
I pulled out the old Surfer Girl bagel breakfast in English muffin form this morning.
Peanut butter, banana (frozen in this case), granola and honey.
Just like starting the morning off riding waves. Take me to the beach now, please!
Question:
Flavored Oreo Cookies or original?