I definitely don't get enough days that are solely set aside for my sister, Katie, and me so today really was a lot of fun.
My brother-in-law is a Villanova alum and he and Katie have access to tickets to Villanova basketball games during the season. Seeing that my sister is a die-hard basketball junkie, this is totally right her alley…along with mine. So when her husband couldn't make today's game and she offered me the extra ticket, obviously I was up for the mini road trip and 40 minutes of college hoops.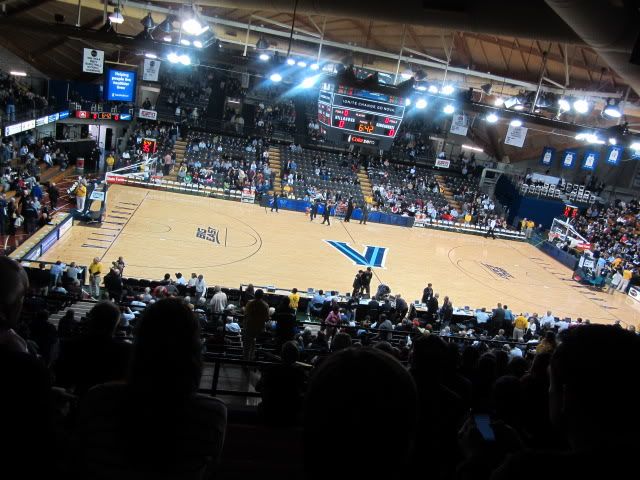 We headed up I-95 and made it to Villanova with the perfect amount of time for a lunch pit top before tip-off, so we made our way to Kelly's, a local bar and restaurant not far from campus.
I ordered a Kelly's salad, mixed greens, craisins, walnuts and blue cheese to start.
And an appetizer portion of steamed pork potstickers.
There was not one thing left on either of my plates except a couple of clusters of blue cheese. Definitely a tasty lunch.
When we were finished, we headed to the pavilion on campus for the game.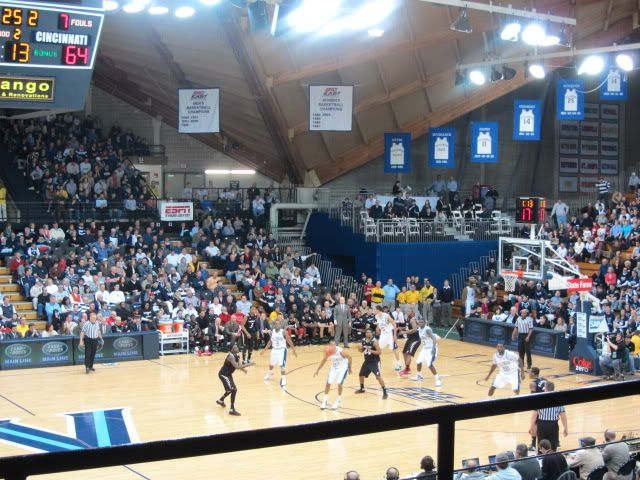 Unfortunately the wildcats couldn't pull out the win over Cincinnati but it was still a fun game to watch and had some excitement in the final minutes.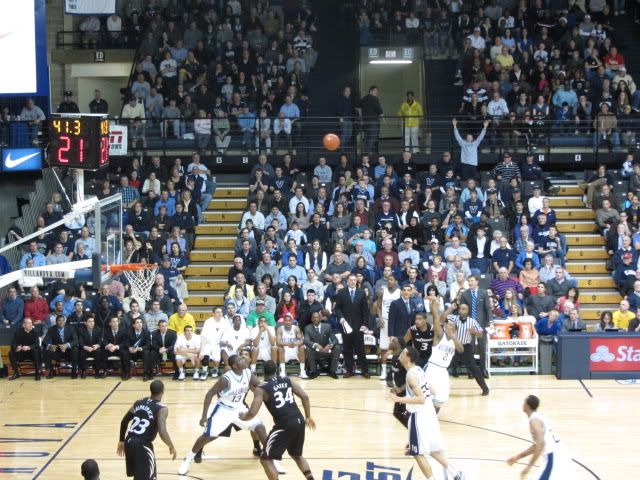 As soon as the final buzzer rang, we were loaded up back in the car and on our way back down I-95 to Baltimore. The hour and a half drive both ways really seemed to fly by since Katie and I were chatting away about one thing or another including our summer plans when I am home from Korea in June and part of July since we will actually have free time together now (she is a teacher).
It was such a fun sister day and now I'm even more excited for some sun filled summer days together during my mini trip back to the States!
Dinner
We made it back to Baltimore around 6:00 p.m. and I was beyond ready for dinner! I really didn't feel like cooking anything and wanted something fast so Sonny Lee's it was.
A Sonny Salad (shocked?)…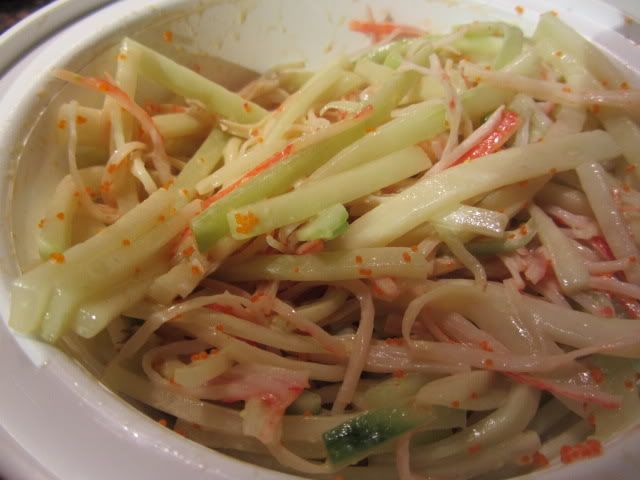 And one of the specials on the menu, General Tso's Scallops with brown rice.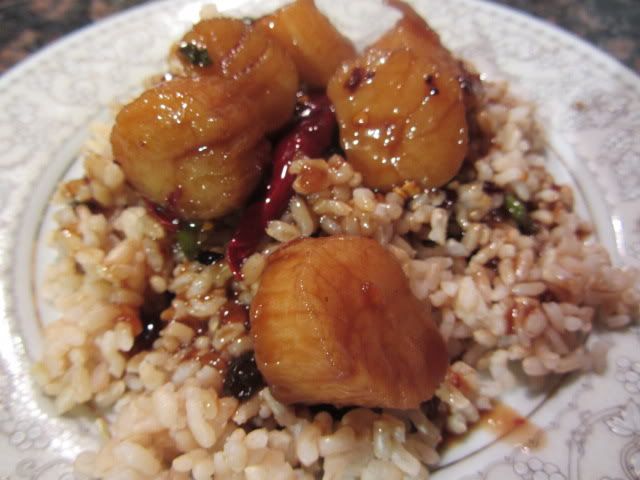 Everything was so good, as expected from Sonny's and I put a hurting on the whole buffet of food.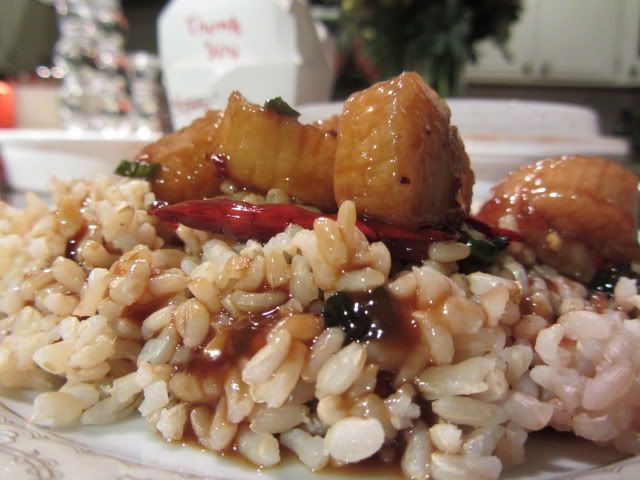 I have some rice and a couple scallops left for tomorrow but that's about it!
Now I plan to curl up on the couch with more of the bottle of wine I opened last night and leave time for some relaxation.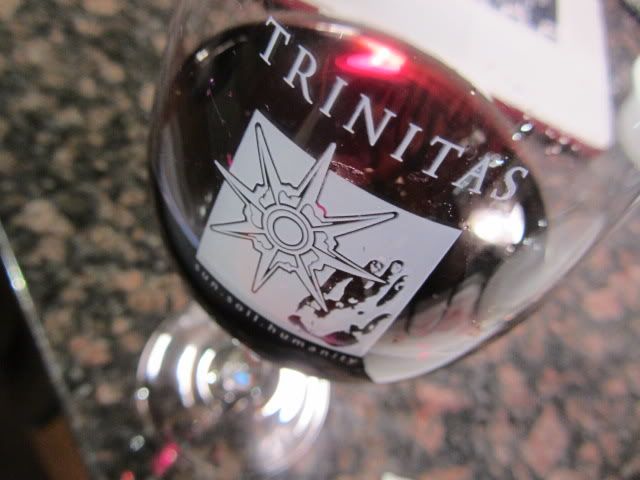 Couldn't ask for a better Saturday.
Question:
If you have siblings, how close are you to them and do you see them often?