After getting a lot of advice about our move to Korea from a lot of different people, one thing that Brian and I both were told from multiple individuals was to get a Slingbox. Prior to this being recommended, I had no idea what a Slingbox was or even ever heard of one.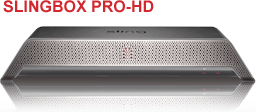 (click image for source)
Apparently I am behind with technology but whoa boy am I glad a lot of other people aren't and finally filled me in on what's up!
Are you as behind in the times as I am? If so, here's the run down on Slingboxes for you. Basically, you hook it up to your cable box at home and through your router you are able to watch TV on your computer from remote locations. That means The Bachelor, Gossip Girl, Orioles Games, General Hospital and even Jersey Shore in REAL time. Better yet, we can control our DVR through our computer too which will allow for easy taping of shows that air at times that aren't conducive to us with the time difference in Korea.
Workout
While browsing blogs today, I found Tina's "Life's A Bench" Workout and knew I wanted to make it my workout for the day.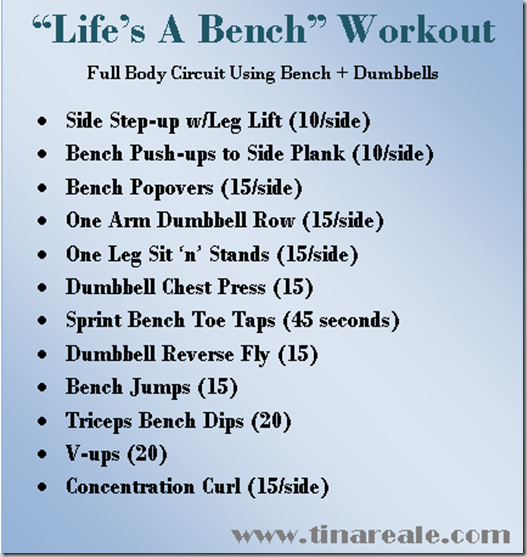 (click image for source)
She wasn't lying when she said this workout would make you a sweaty mess – I couldn't believe how fast my heart was pounding and how much sweat was dripping off of my face. Love it!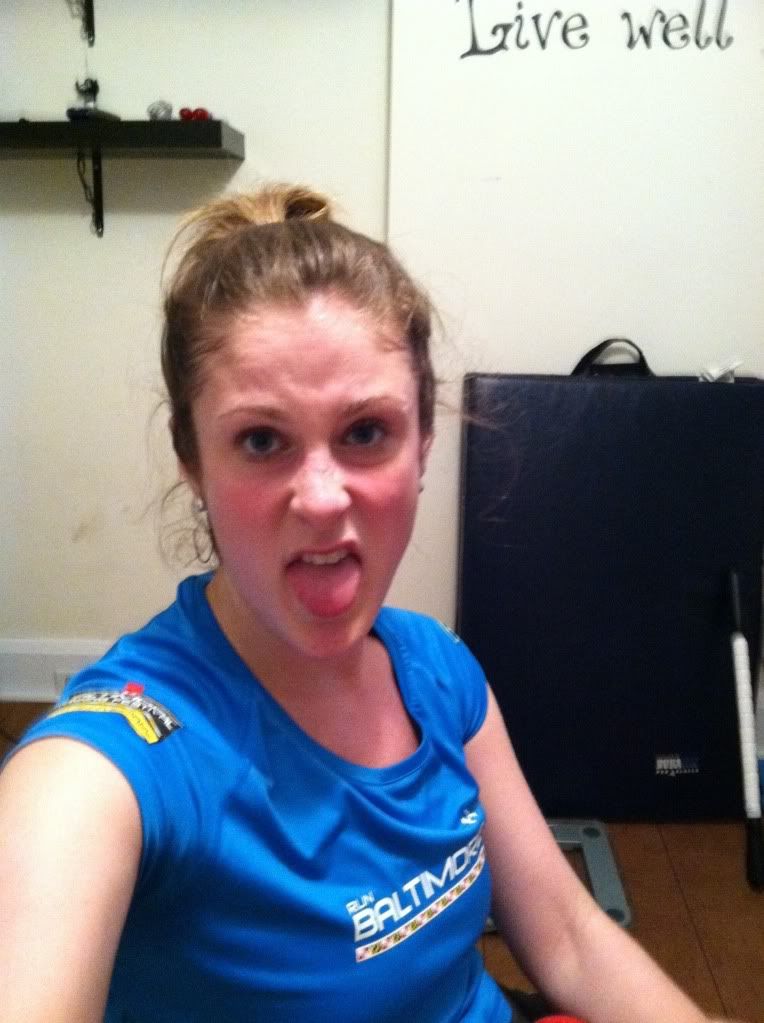 Dinner
I had an intense craving for sushi and couldn't think of anything else that I wanted for dinner. I hate that I went to the grocery store yesterday and have plenty of food in the house but I still couldn't think of one thing that would satisfy me and cover the sushi want. So sushi it was.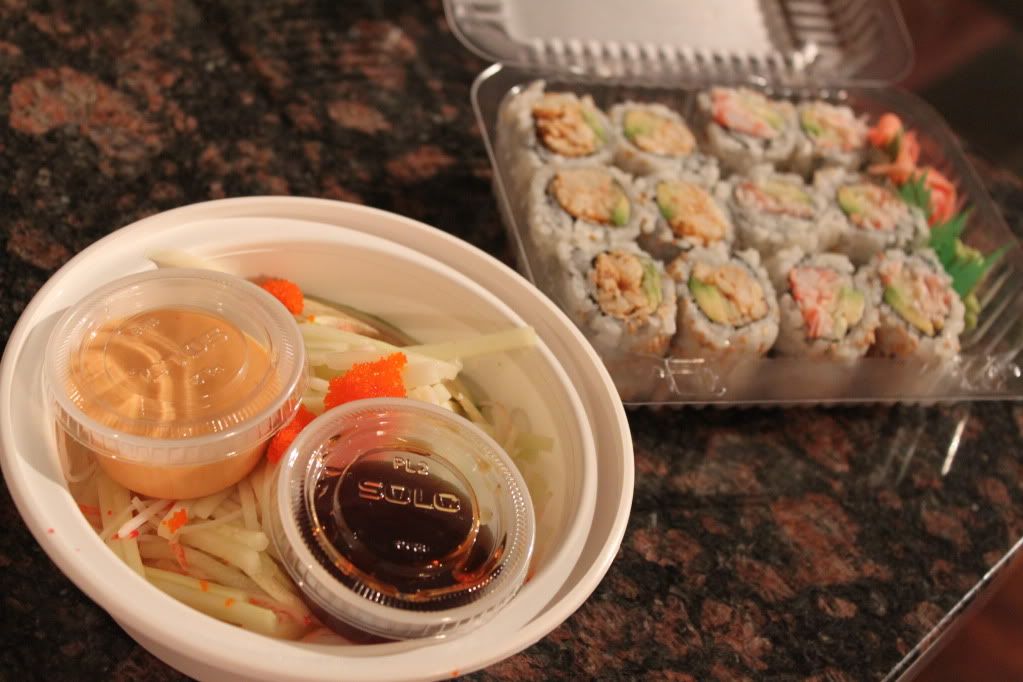 Sonny Salad.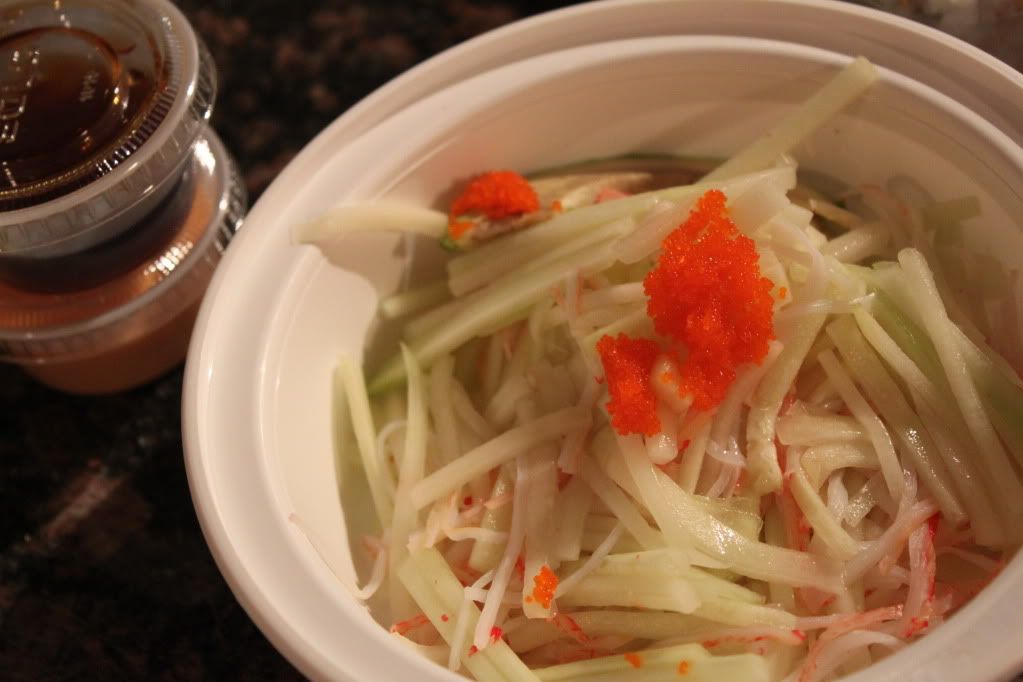 California Roll and Crabby California Roll.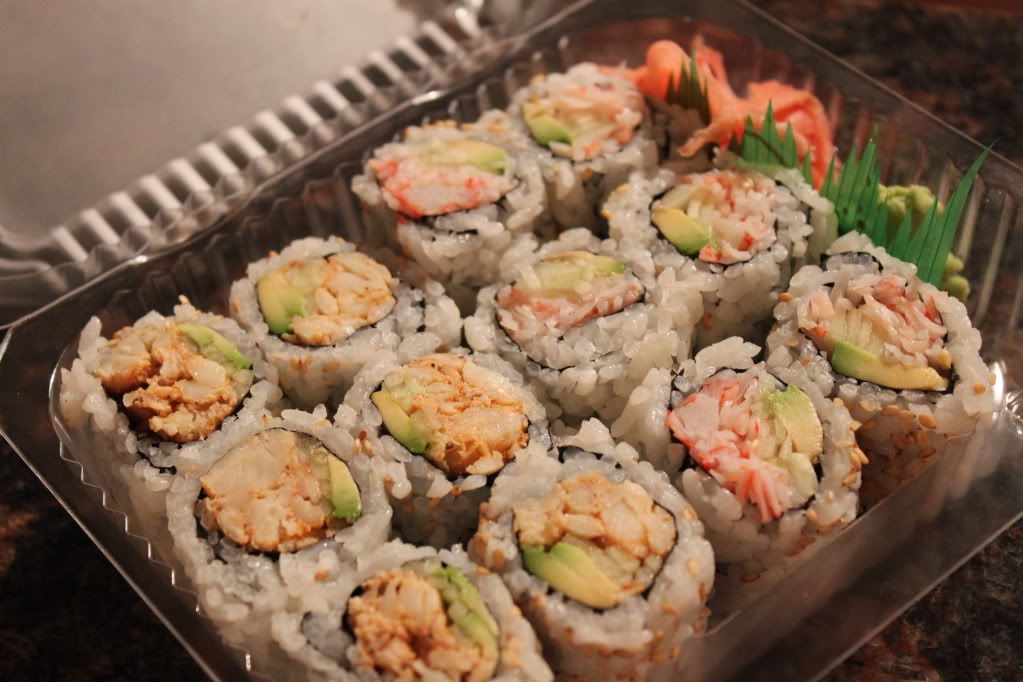 After the Sonny Salad, I could only finish half of each roll so it looks like lunch for tomorrow is hanging out in the fridge waiting for me already. I'm liking the sound of that!
Question:
Did you know what a Slingbox was before reading this post? Have you ever used one? Did you like it? Do they work well?