Two of the three races of the Runner's World Half Marathon Hat Trick are in the books. Tomorrow morning's Half Marathon marks the finale of my three races for the weekend and 1.9 miles into the race, I will officially be able to say that I am 2/3rds of the way through my miles for the weekend.
This morning's 5K kicked off at 8:00 a.m.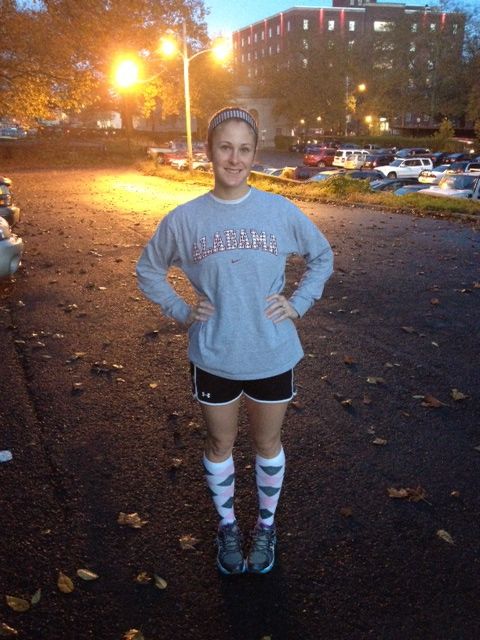 And the 10K followed after at 9:30 a.m.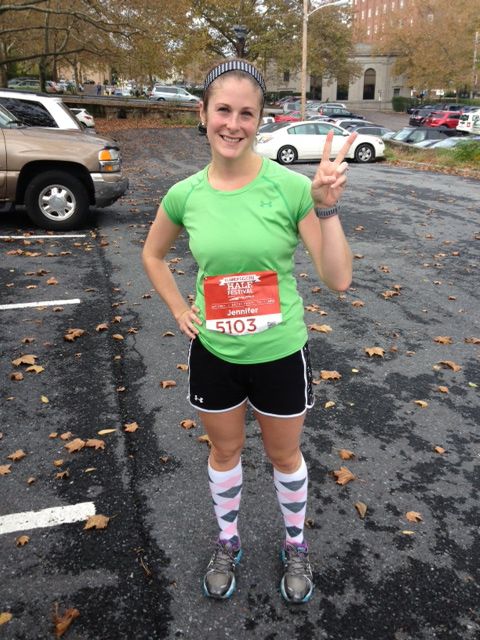 I'm not sure on official times just yet but we finished the 5K somewhere around 27:30 and I crossed the finish line of the 10K around 52:40. So much for really trying to pace myself at 9 minutes. 13.1 tomorrow should be interesting.
I'll be back with more in-depth recaps once the results are posted and once my mind isn't only thinking about sleep and food.
Speaking of food…I may have lied a little in yesterday's post about the real reason behind out trip to Lehigh Valley. Brian's reasoning definitely had to do with Cali Burrito – where we had lunch again today.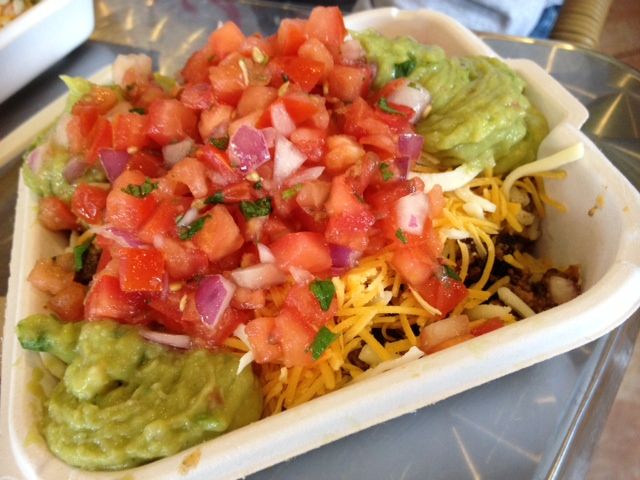 However, I think some place else weighed a little heavier on my decision.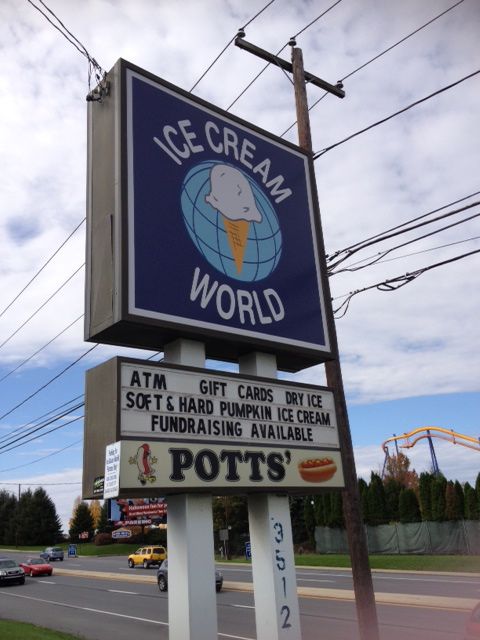 Why, hello old friend!
I was hoping they would have pumpkin ice cream in season and could barely make it inside fast enough after seeing the message on their outdoor sign.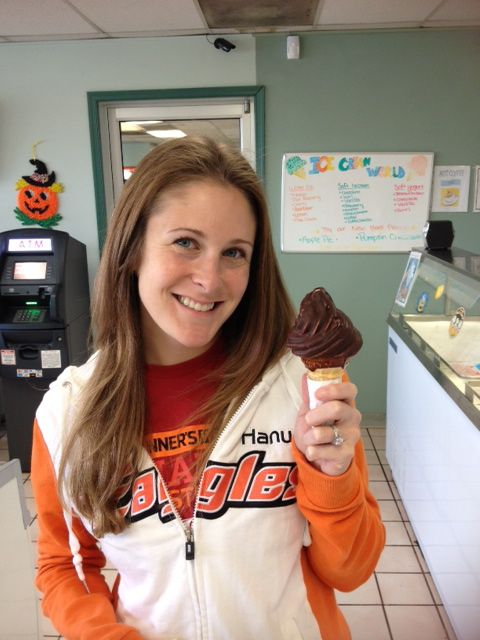 Pumpkin soft-serve dipped in chocolate. Oh how I have missed Ice Cream World!
Question:
Did you run a race today?